Football Legend Charles White Died Too Soon — Cause of Death Revealed
What was football player Charles White's cause of death? The USC running back and Heisman Trophy winner died on Jan. 11, 2023. Here's what we know.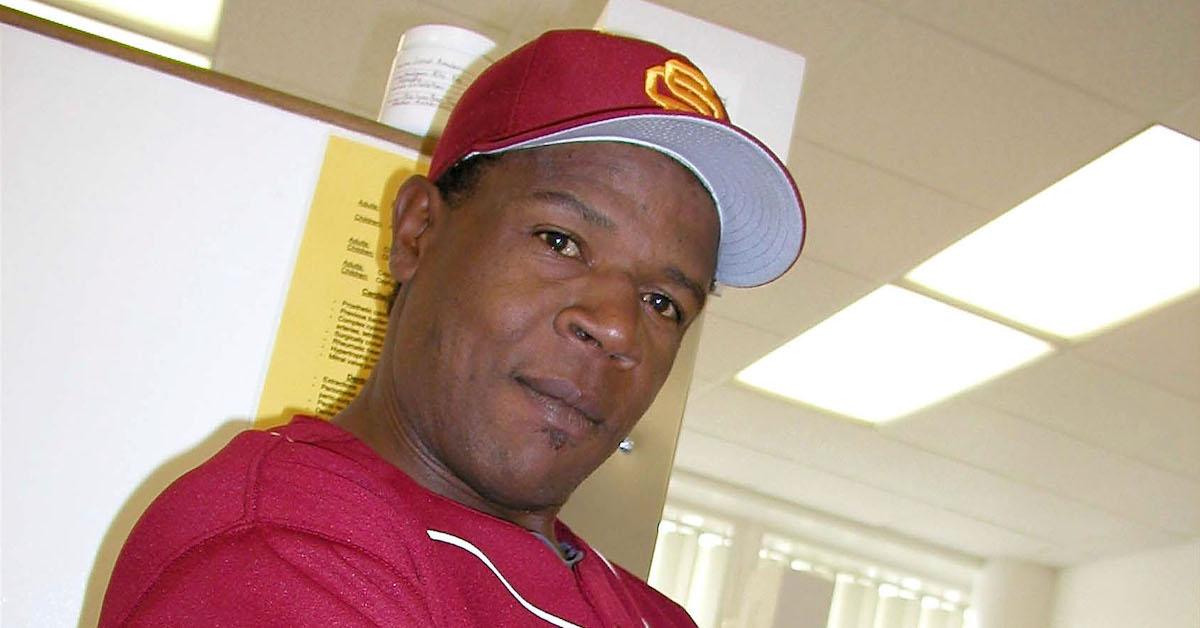 Sometimes, it's our greatest heroes who die the youngest. One such hero is football player Charles White, who passed away too soon at the age of 64 years old on Jan. 11, 2023. Charles was known as a record-setter in both college football and the NFL, despite his struggles with alcohol and drug addiction throughout his career. Now, fans want to know what his cause of death was.
Article continues below advertisement
Many would assume that Charles was too young to have died of natural causes. So while many devoted fans may assume that Charles's death is related to years of physical trauma in football or to his addiction, they may be surprised to learn the truth about what really happened to football running back.
Article continues below advertisement
What was football running back Charles White's cause of death?
When Charles passed away on Jan. 11, 2023, his alma mater, the University of Southern California (USC), revealed that his cause of death was cancer, although the school didn't provide many additional details. We don't yet know what type of cancer Charles suffered from and how long he had been living with it. We also don't know if his cancer was related to his long football career riddled with high-impact collisions.
Charles began his football career at USC, where he was a running back for the Trojans until 1979, when he won the Heisman Trophy his senior year. He remains their career rushing leader with 6,245 yards and 49 touchdowns over the course of his college career. In 1978 and 1979, he was USC's MVP, and he won the Rose Bowl player of the game twice. He led the Trojans to three Rose Bowl wins and four total bowl game wins.
Article continues below advertisement
Naturally, Charles went onto play in the NFL as a first-round pick for the Cleveland Browns in 1980. With the Browns for five years, he fell into a spiral of drug and alcohol addiction before his NFL career could even kick off. In and out of rehabilitation programs, when he moved back to Los Angeles to play with the Rams, he eventually led the NFL in rushing in 1987. Even still, he was done playing by 1988.
Article continues below advertisement
On good terms with USC, they invited him back as a special assistant to the athletic director in 1990, and coached the Trojans' running backs from 1993 to 1997, but his addiction continued, as his relationship with USC fell apart. The school cut ties with him only for Charles to be found a year later outside of his apartment building "disoriented and unaware of his surroundings," according to the Los Angeles Times.
Article continues below advertisement
In July 2022, Charles's ex-wife, Judi White-Basch, told The Times, "Everybody thought his problems were strictly drug-related, now we find out that it could have been directly related to the traumatic brain injury. For so many years it didn't make sense; now it makes sense." It's true that Charles was notable for his high-collision play style and his lack of fear on the field.
As his dementia progressed, Charles was moved to an assisted living facility, where he spent his last two years. "I know I once did something good, something great, something fantastic for USC," Charles said to The Times back in July. Luckily before passing, Charles and his family helped to reintegrate themselves with USC, where he remains a legend.
Article continues below advertisement
"Charles White was one of the all-time great Trojans," USC athletic director Mike Bohn said in a statement. "A Rose Bowl legend, a two-time unanimous All-American and an NCAA record setter, he made USC proud donning the Cardinal and Gold."
Article continues below advertisement
"He was the toughest player I've ever coached," John Robinson, White's former head coach at USC and with the Los Angeles Rams, said. "He was really unusual in that regard. He was a great player and just loved playing the game. Those are the things I remember the most. He was a really tough guy, and he was an extremely gifted athlete. But the toughness... wow!"
Charles will be remembered as one of the greatest, most aggressive running backs of all time. While his legacy is spattered with addiction and struggles with health, the reminder of his legacy serves as yet another anecdote to advocate for more safety and support in football.
Charles is survived by Judi, as well as their five children, Nicole, Julian, Tara, Ashton, and Sophia, and their granddaughter Giovanna Hemmen. Our condolences go out to Charles's friends and family.