Zach Wilson's Ex-Girlfriend Claims He Was "Sleeping With His Mom's Best Friend"
Why did Abbey Gile and Zach Wilson break up? At the start of 2022, Zach Wilson and Abbey Gile called it quits. Now, Abbey might have revealed what led to their unexpected breakup.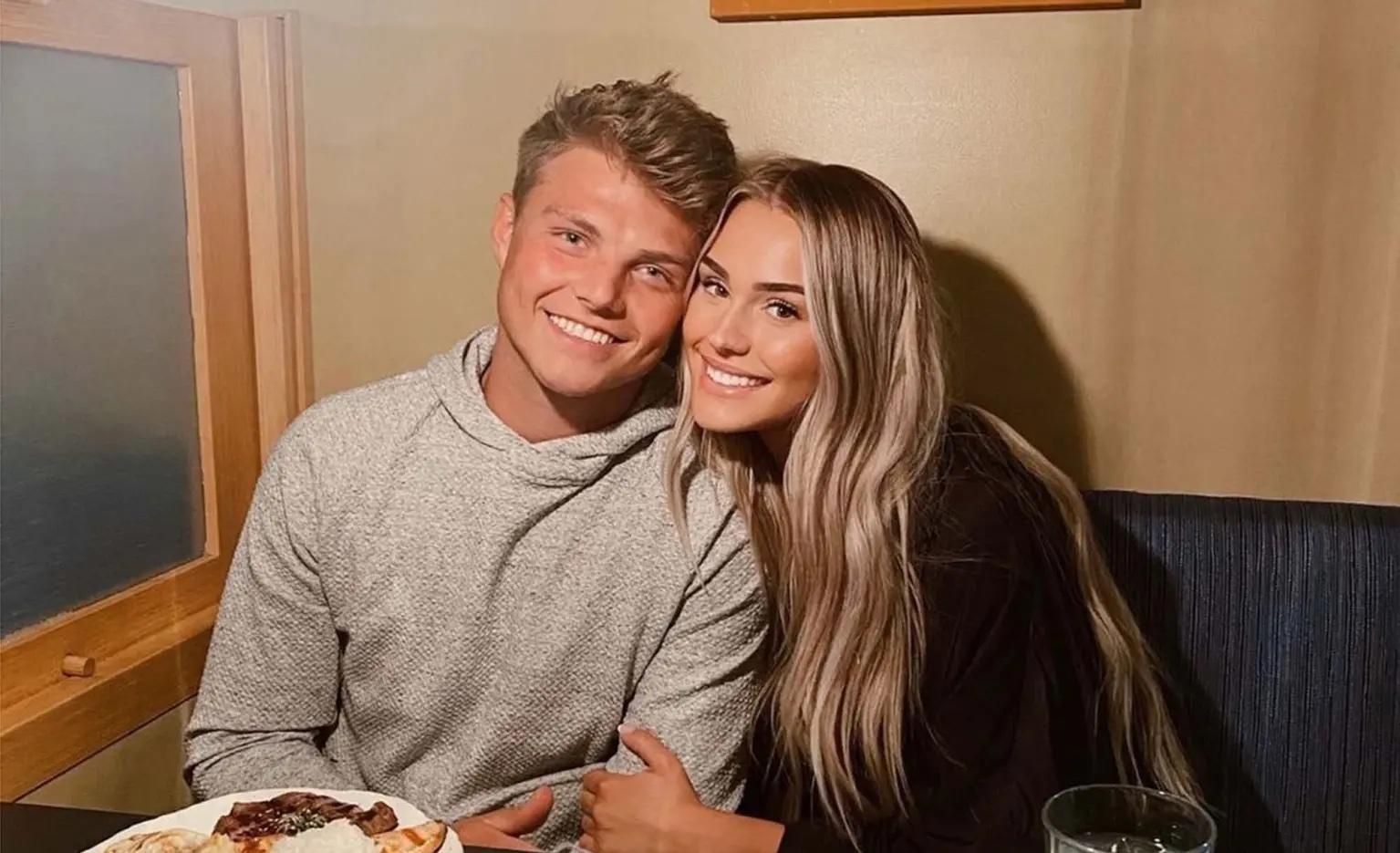 In an age filled with breakups that are announced on social media, it's still possible for two relatively public figures to break up in quieter ways. Even when a breakup isn't publicized, though, there are still ways for fans to know that something went down. One telltale sign was apparent on Instagram between Abbey Gile and Jets quarterback Zach Wilson.
Article continues below advertisement
Why did Zach Wilson and Abbey Gile break up?
Coming off of a rookie season with the New York Jets that was less than stellar, Zach Wilson is now dealing with some drama off the field. Zach has been dating Abbey Gile since they were both teenagers, and she even accompanied him to the NFL Draft. However, the high school sweethearts split in early 2022 and quietly scrubbed one another from their Instagram profiles.
Article continues below advertisement
Abbey is now dating Zach's former best friend, Dax Milne.
In June 2022, the 22-year-old professional athlete was spotted cozying up to a new woman — later identified as TikTok star Nicolette Dellanno — at a New York Yankees game. One month later, it appears Abbey spilled the beans on what Zach might've been up to that contributed to their breakup and Zach's current fling with Nicolette.
The drama commenced on July 9, after Zach's former Brigham Young University roommate and best friend, Dax Milne, seemingly announced his relationship with Abbey.
"Word on the street," the Washington Commanders wide receiver wrote alongside two photos of the couple cuddling up together on a beach. Although it's hard to tell who the woman is in the photo, sports site uStadium revealed in a since-deleted tweet that the mystery girl is Abbey, adding that Zach and Dax "no longer follow each other on Twitter or IG."
Article continues below advertisement
Abbey also accused Zach of "sleeping with his mom's best friend."
Once fans discovered the new relationship, many began harassing Abbey and deeming her a "homie hopper."
Nevertheless, the 22-year-old dancer clapped back at one of the commenters and claimed the real "homie hopper" was Zach by accusing him of "sleeping with his mom's best friend." OK, we did not see this coming at all.
Article continues below advertisement
Abbey soon deleted her Instagram account, and Dax turned off all comments on his post; however, a screenshot shared to Twitter revealed that the Jets equipment manager, Joe McMahon, took a shot at the 23-year-old Commanders wide receiver:
"I don't know what's going to be the bigger joke, this relationship or your NFL career."
Article continues below advertisement
Since the accusations came to light, social media has had a field day with some of the most extreme reactions.
"Dax Milne broke the bro code and can never be forgiven for that," one person shared on Twitter. "It really be your own people," they concluded, sealing their tweet with the snake emoji.
Others joke that Zach has "always been about that Cougar life," also stating that this could impact his sophomore season, so much so that Bet Online asked its Twitter followers if they should "post Zach Wilson's MVP odds" for the 2022-2023 NFL season.
Of course, fans are already jumping on those odds and wagering bets!