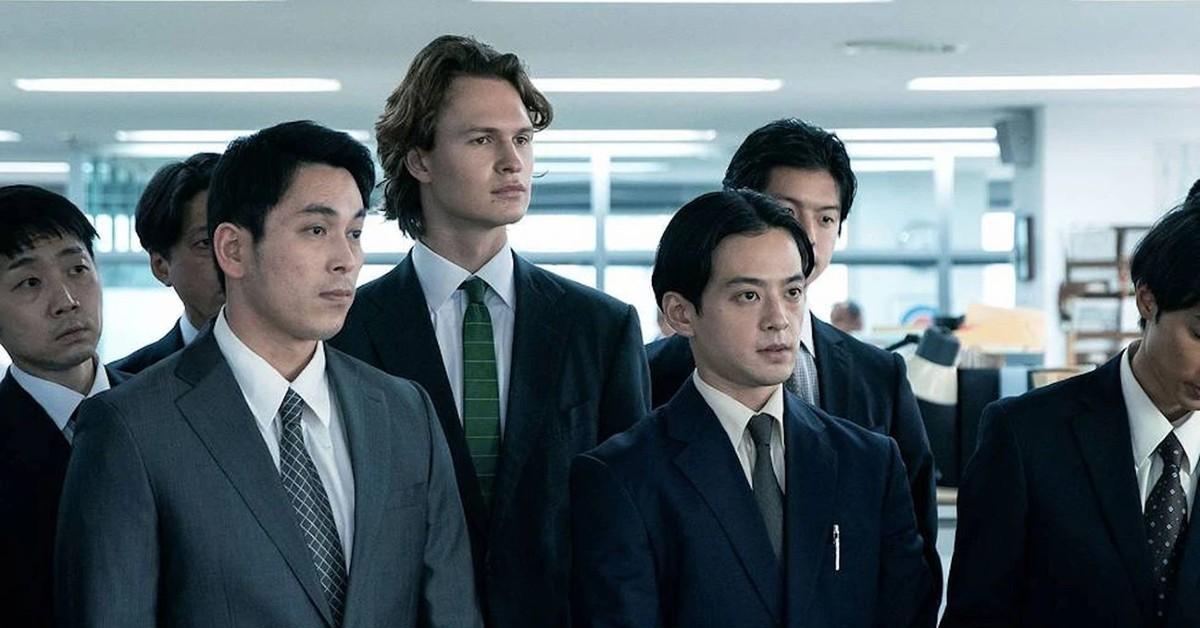 Ansel Elgort Investigates the Yakuza in HBO Max's 'Tokyo Vice' — Did He Learn Japanese for the Role?
The awe-inspiring city of Tokyo, Japan, is known for its Tsukiji Fish Market, Harajuku, stunning cherry blossoms, and radiant Akihabara district. But just beyond its veil of rich culture and beauty lies a dark underbelly. In HBO Max's action-packed organized crime series Tokyo Vice, Ansel Elgort (West Side Story) plays an American journalist living in Tokyo who rubs shoulders with the Tokyo Vice police squad. It isn't long before he uncovers the dirty deeds of the yakuza at the center of the city's criminal underworld.
Article continues below advertisement
The series sees Tony-winning playwright J.T. Rogers as its creator and writer, and Heat director Michael Mann as its executive producer (he also directed the pilot). Upon watching the series' trailer, the neon colors and stylish knife fights make Tokyo Vice appear to be your typically flamboyant Hollywood action flick, but it's actually based on Jake Adelstein's 2009 memoir, Tokyo Vice: An American Reporter on the Police Beat in Japan. In real life, Jake worked for prominent Japanese newspaper Yomiuri Shinbun.
Ansel Elgort plays a fictionalized version of Jake, who "becomes the first white reporter to work for one of Japan's biggest newspapers in the late '90s," as detailed by The Ringer. Certain colleagues often refer to him as "gaijin" — which translates to foreigner. While much of Ansel's script is in English, he does speak a fair amount of Japanese in Tokyo Vice — which was filmed in Tokyo. Did he learn to speak Japanese for the role, or did he simply memorize the pronunciation of his lines?
Article continues below advertisement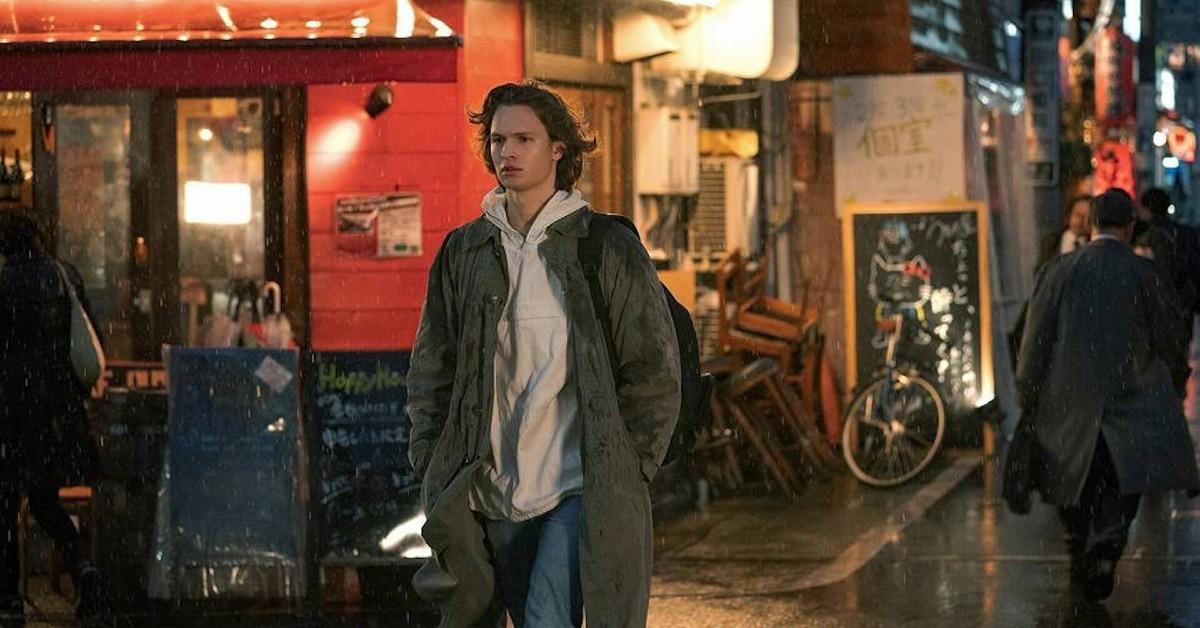 Did Ansel Elgort learn Japanese for his role in HBO Max's 'Tokyo Vice'?
According to Malay Mail, Ansel's experience working on Tokyo Vice involved the most prep he's ever done for a role. Not only did he learn Japanese, but he also studied journalism, even shadowing Jake Adelstein and going undercover as a reporter. In addition, Ansel practiced the Japanese martial art aikido, which translates to "way of harmonizing energy."
"He likes to prep you to the point where things become second nature, where you can really feel immersed in the role," Ansel told the paper.
Article continues below advertisement
But considering the Japanese language is notorious for being extremely intricate and difficult to learn, Ansel's "four hours daily for a month" of studying doesn't make him fluent.
"I wanted to get to the point where I felt comfortable being able to improvise in Japanese because it's freeing," he said. But initially, the Baby Driver star attempted to just learn his lines phonetically.
"Initially when I was just learning the lines phonetically, you felt kind of like okay well, I can only say them one way now? Are we going to do one take or something? Where's the range going to come from?"
We can only imagine how it must be to memorize a bunch of words in a language you don't speak — which likely begin to sound like pure gibberish. For Ansel, it made more sense to study the language and grasp the reasoning behind his lines' pronunciation and diction.
Article continues below advertisement
"The way you put stress on words in English is different in Japanese, so it was clearly going to take a lot of work," the Baby Driver actor said. But it wasn't enough for Ansel Elgort — who also acts as one of the show's executive producers — to just learn his Japanese lines, the actor even suggested that they try shooting some scenes fully in Japanese.
Eventually, Ansel was able to improvise when conversing in Japanese. In response, J.T. Rogers said, "let's do it both ways."
Article continues below advertisement
It's not uncommon for bilingual people to blend their languages — hence Spanglish. So, some scenes featured in the series' final cut include the English-speaking version fused with the Japanese-speaking version.
"What if we create this fluidity where people who are bilingual just float back and forth without calling attention to it? And that was really neat," J.T. Rogers explained.
Oscar-nominated Japanese actor Ken Watanabe (The Last Samurai) plays Hiroto Katagiri and also executive produces Tokyo Vice. He supervised the Japanese-speaking takes to ensure accuracy. "[For some scenes], Ansel tried speaking Japanese, but I couldn't hear it, and we tried going back to English," he explained.
We have to commend Ansel Elgort for his dedication to his craft and respect for the Japanese language. Subarashii!
The first three episodes of Tokyo Vice are currently streaming on HBO Max.