Aurora Perrineau Was Absent From a Few Episodes of 'Prodigal Son' — Why?
Did Aurora Perrineau leave 'Prodigal Son'? The actress was absent from a few episodes airing in early 2021 — which immediately put fans on red alert.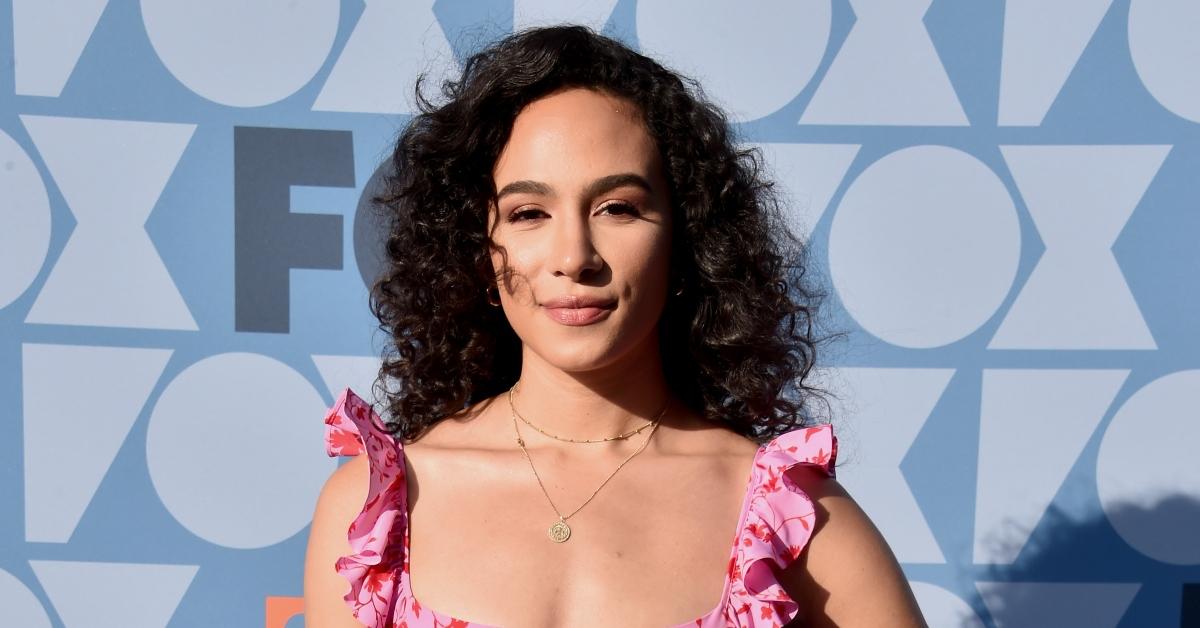 Actress Aurora Perrineau joined the star-studded cast of Prodigal Son in 2019. On the show, she plays Dani Powell, a detective whose on-screen chemistry with Malcolm Bright (Tom Payne) has long fascinated fans.
According to a new rumor, however, Aurora might be on the cusp of leaving the show. Should the fan theory be taken seriously? Did she already leave Prodigal Son?
Article continues below advertisement
Aurora Perrineau was absent from a few 'Prodigal Son' episodes. What does this mean?
Aurora was listed as "credit only" on several recent episodes of Prodigal Son, including "Take Your Father to Work Day" and "Bad Manners." The strange predicament likely gave way to the new rumor.
Aurora will likely continue appearing on the show, however. She posted a tweet confirming that she will be back on Feb. 3, 2021.
"Missed my brother @FrankHartsTruly again tonight!!!! But he will be back next week and we will swap places as I took over the quarantini," Aurora wrote.
Article continues below advertisement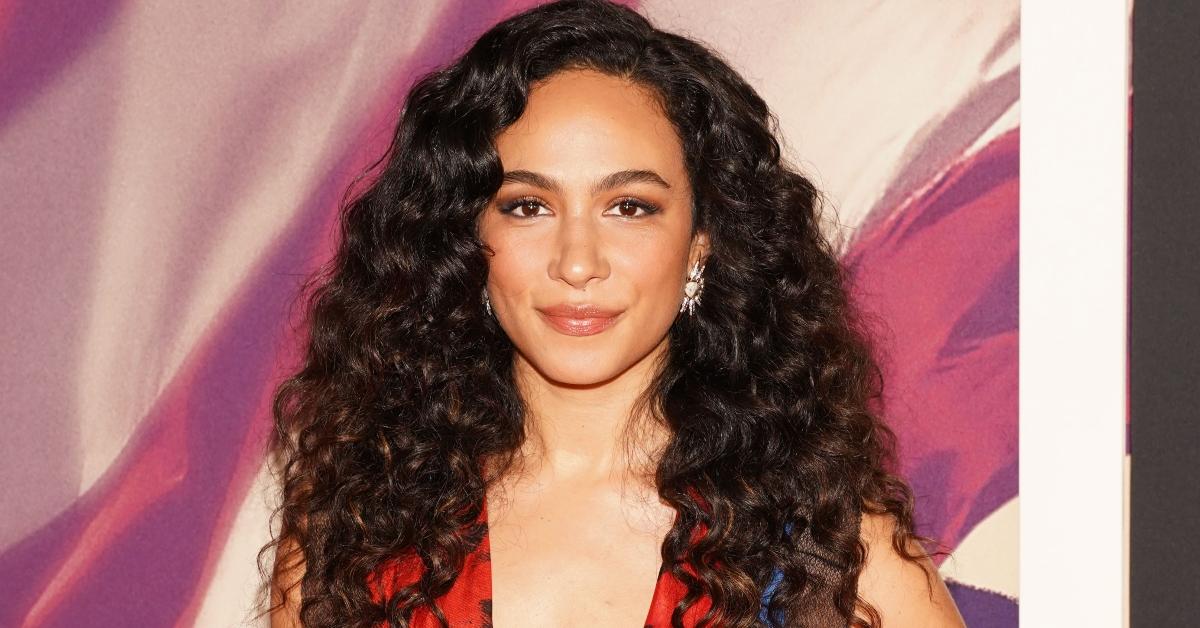 Dani and Malcolm might exchange a kiss in a new episode of 'Prodigal Son.'
Aurora will next appear in an episode titled "Head Case" — in which her on-screen character might even exchange a kiss with Malcolm. Well, kind of.
Article continues below advertisement
As a teaser shared by PromoCH shows, the episode finds Malcolm in a curious state of mind. Tormented by nightmares, he sees elaborate visions featuring his dad, Martin Whitly (Michael Sheen), sister, Ainsley (Halston Sage), and others, like Dani.
In a crucial scene — which likely makes up one part of Malcolm's chaotic dreamscape — he even shares an intimate moment with Dani.
Article continues below advertisement
Needless to add, the teaser caused a big stir among fans.
"Based on that little preview of the next Prodigal Son, I can already hear the Malcolm and Dani shippers in the distance LOL," tweeted @Morgan85662517.
"It can go either way," Aurora described Dani's relationship with Malcolm in a previous interview.
Aurora talked about "Brightwell" in a previous interview with SciFi Vision.
"It's one of those things that I feel like a lot of times when people have chemistry, we always assume that chemistry means a romantic relationship," the actress told the outlet.
Article continues below advertisement
"But I really think there's romantic chemistry, and then there's friend chemistry. A lot of friend chemistry can be confused with romantic. Or it could be [romantic]," she went on to add. "You know, it can go either way, for sure, but I think when you're close to someone, sometimes people feel that way."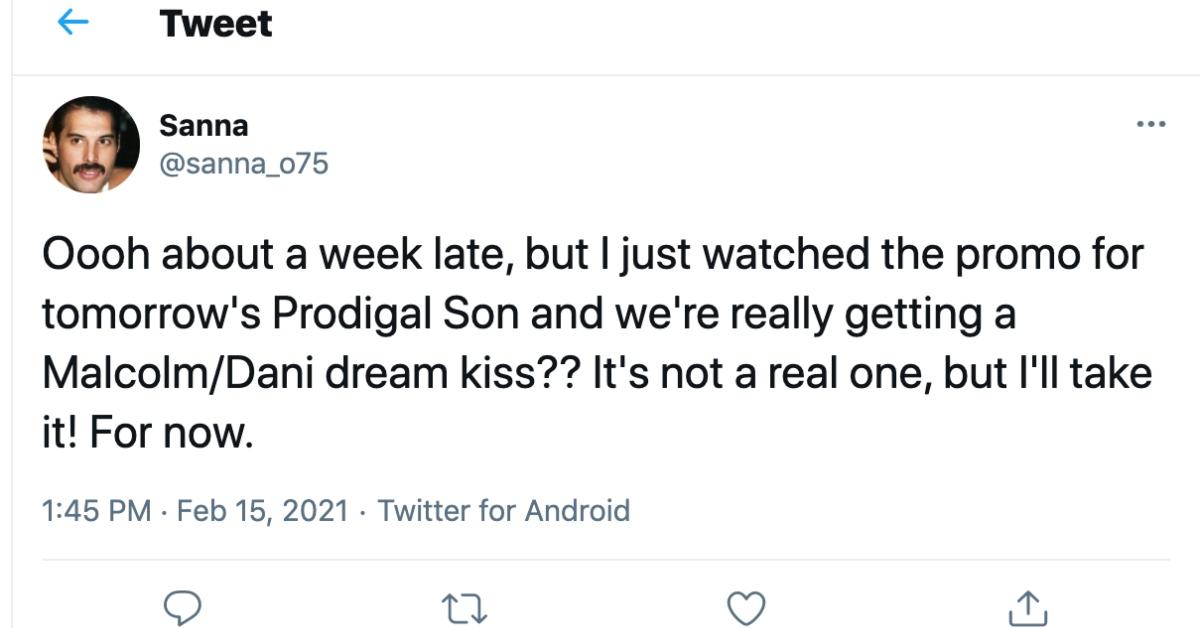 Article continues below advertisement
Aurora starred in movies like 'Equals' and 'Passengers' before joining the cast of 'Prodigal Son.'
A sought-after model and actress, Aurora landed one of her first roles in 2011, in an episode of Pretty Little Liars titled "Picture This." Over the years, she has appeared in hit movies like Equals, where she starred alongside Nicholas Hoult, Kristen Stewart, and Passengers, which featured Jennifer Lawrence and the like.
Catch new episodes of Prodigal Son every Tuesday at 9 p.m. ET on Fox.