Ex-Reality TV Star Blac Chyna's Educational History Might Surprise You!
In July 2023, Blac Chyna revealed that she had gotten an honorary Ph. D. in humanties. But did she actually go to college? Here's what we know!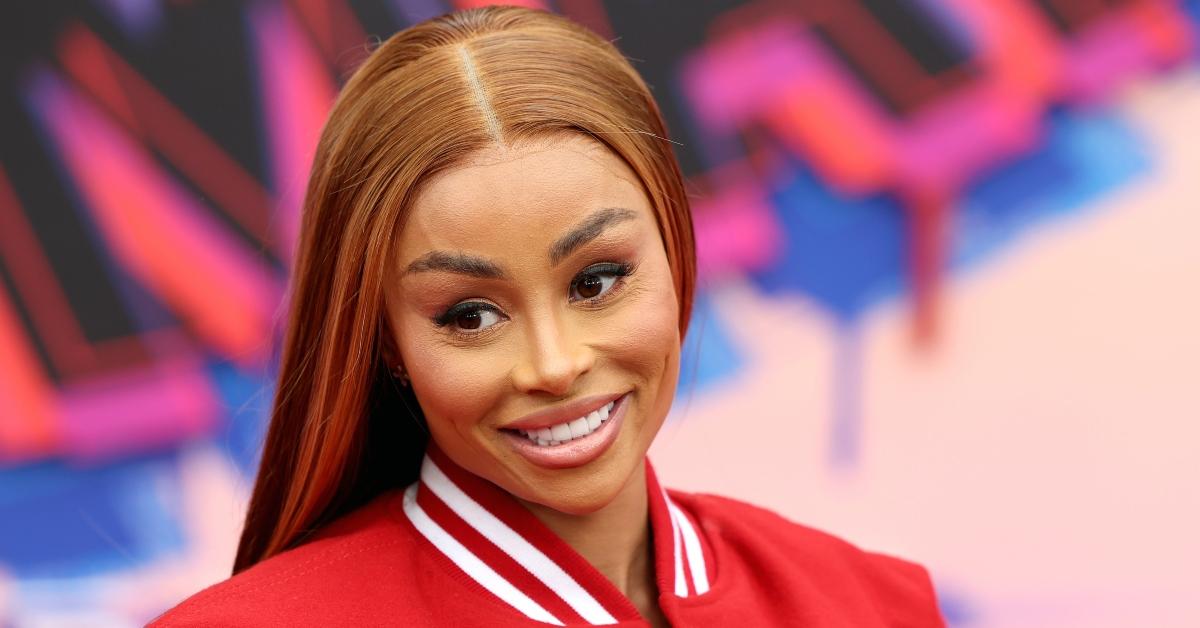 We certainly didn't have the woman formally known as Blac Chyna's shocking transformation on our bingo card for 2023. That said, we're here for it. From reversing her numerous plastic surgeries to giving her life over to God, our good sis Angela White has exchanged the fast life for the high road.
Article continues below advertisement
While critics were skeptical about Chyna's new lifestyle, she's been adamant about her convictions — so much so, that she removed her "demonic" Baphomet tattoo and got baptized. Plus, the ex-reality TV star revealed that she had received an honorary doctorate degree.
But did Blac Chyna go to college? Her educational history might surprise you!
Article continues below advertisement
Did Blac Chyna go to college? Her educational history explored!
Both Blac Chyna and her mom, Tokyo Toni, agree that the reality TV star was raised primarily by her grandmother. During her childhood, Tokyo made a living as a street pharmacist and because Chyna's dad was a much older, married man, he didn't really play a part in her upbringing.
She left her home after high school to attend Johnson & Wales University in Miami, where she started her career as an exotic dancer. Later, she got the attention of major rappers and was catapulted into the spotlight.
Despite Chyna's past drama with the Kardashian clan and even her own mom, she's apparently turned over a new leaf.
Article continues below advertisement
Along with removing her butt injections and having her breast augmentation reversed, Blac Chyna also got her lip fillers dissolved. According to Chyna, her newfound perspective on life came after she rebuilt her relationship with God.
Now, she even has an honorary doctorate in humanities.
Article continues below advertisement
Blac Chyna received an honorary Ph. D. from Sacramento Theological Seminary and Bible College.
Blac Chyna told her 17.2 million followers that she had received an honorary Ph. D. in early July of 2023. The announcement, which she made by way of social media, was accompanied by footage of the speech she gave at the graduation ceremony.
"God has never given up on me," she says in the video, adding that although her past isn't perfect, she's made major changes in her life as of late. "I want to continue to walk in this light and learn and grow and be an inspiration to my family, my friends, and my kids."
Article continues below advertisement
In the caption of her post, she explained: "The degree of Doctor of Humanities is an honorary degree awarded to those who have distinguished themselves through humanitarian and philanthropic contributions to society."
Following her big reveal, her comment section was flooded with criticism and congratulations alike. One Negative Nancy in the comment section wrote: "When someone gives you [an] unaccredited honorary degree it literally is just a fart in the wind and resembles no education."
However, fans of Chyna came to her defense.
"It's crazy how people beat you down with words trying to bring you down," another person said. "You didn't have to prove [anything] to them, but you [proved it] to yourself. Congratulations Angela White."