Blue and Jared Went All the Way in the 'Big Brother 25' House and Fans Aren't Happy
'Big Brother 25' houseguests Blue Kim and Jared Fields recently took their showmance to the next level. Read on for all the known details.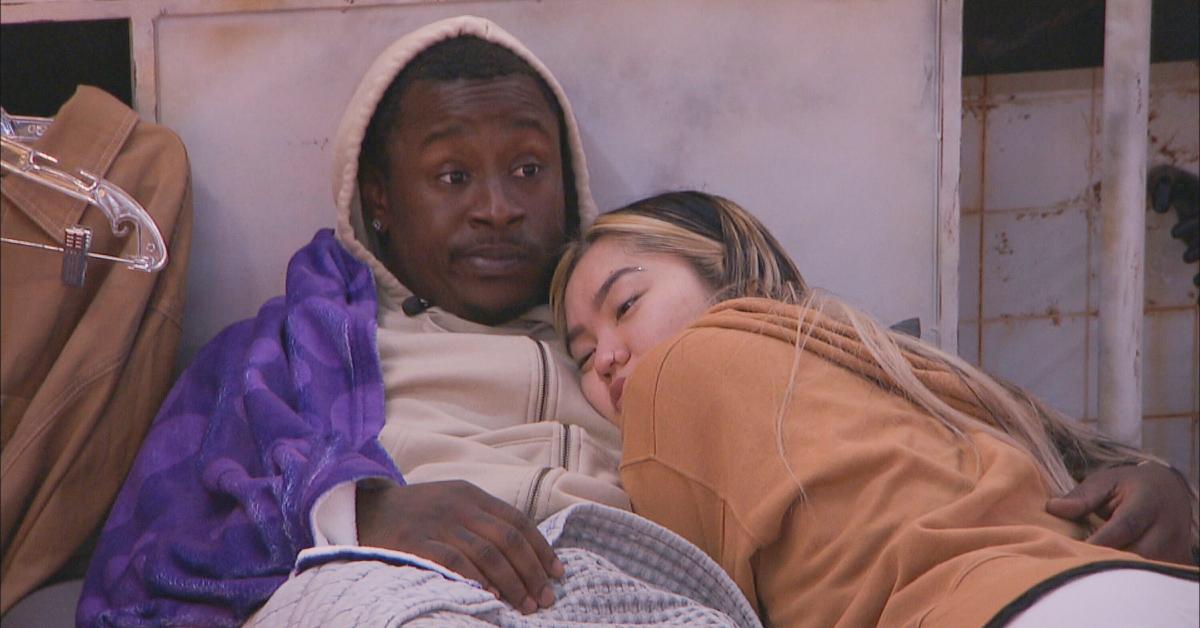 We are so over whatever Blue Kim and Jared Fields have going on in the Big Brother 25 house. They're annoying, and neither of them has done much in the game — yet they're the only ones to ever appear on the live feeds.
Article continues below advertisement
It seems like the producers are desperate for a showmance this season, and luckily, they finally got what they wanted because Blue and Jared recently took their connection to the next level. Read on for more details.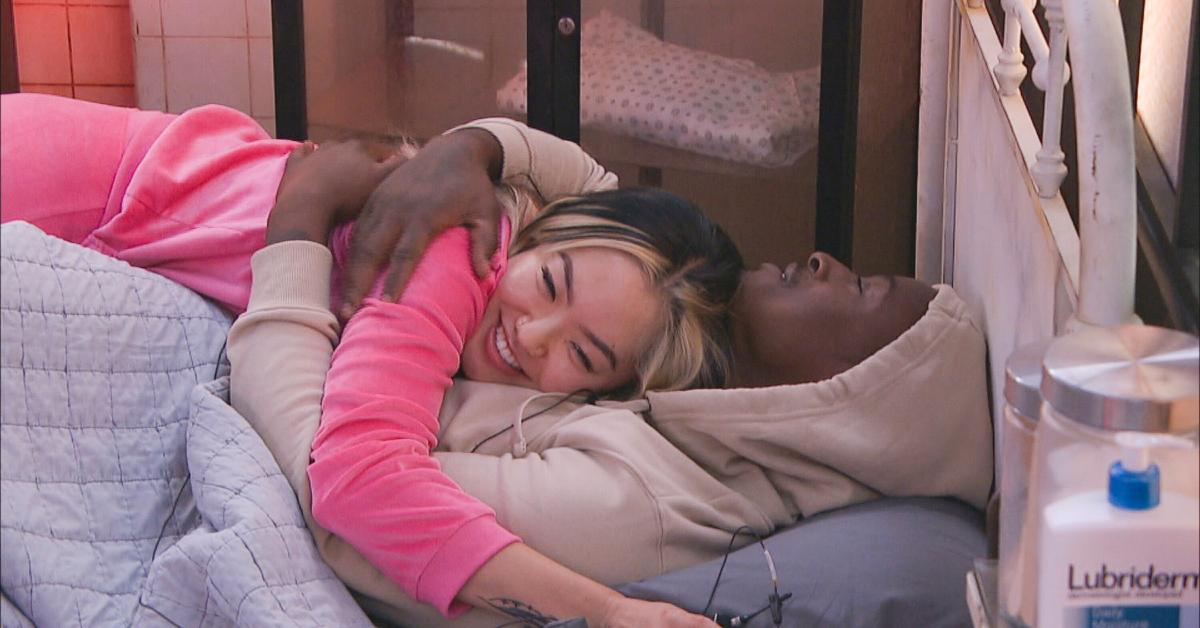 Article continues below advertisement
So, did Blue and Jared hook up on 'Big Brother'?
Since the start of the season, Jared has been running his mouth and teasing Blue about a secret he has that relates to his position in the game. Jared repeatedly told Blue he couldn't tell her, but he folded and blew his cover.
After Blue "figured out" Jared's mom is Felicia (it's actually Survivor legend Cirie Fields), things got heated between the two 20-somethings — and they hooked up on the couch in the game room. Thankfully, the cameras were off Blue and Jared while they got it on. However, they quickly returned to show Jared wiping down the couch with bleach wipes.
Article continues below advertisement
A little while later, Izzy and Jag were going to give America and Cory a condom as a prank — but they couldn't find any in the storage room. They told everyone, and the cameras hilariously zoomed in on Jared and Blue. The pair remained tight-lipped about their late-night escapade, and Jared tried to say Cory was the one who used all the condoms.
Article continues below advertisement
OK, we have to laugh — Cory? Really?! He's awkward and goofy; plus, he and America have been open about the rules regarding their showmance. The pair went as far as to claim they wouldn't even hold hands, so does Jared really think anyone will believe Cory and America had sex? We sure hope not!
Jared and Blue also confirmed they hooked up multiple times because X (formerly known as Twitter) user Big Brother Daily (@BB_Updates) caught them talking about doing it again soon.
"Round three," Blue whispered to Jared, who agreed. She added that they could link up again in a few hours, to which Cirie's son replied, "Yeah, need to let some people go to sleep. We need to prepare a little better."
Article continues below advertisement
As expected, this chat wasn't well received by the fans.
"Blue needs to go this week. These two need to be separated," one person wrote on X.
A second fan pointed out, "This isn't Love Island."
"Oh, this is just nasty," another person said, while a fourth fan added, "They can't be serious."
Article continues below advertisement
Someone else commented, "The immaturity is loud. This does not have to be an every night thing when you're literally on a 24/7 recorded show; bad enough they did it once. You guys want each other? Get evicted and have fun."
The same Big Brother fan continued, "I remember [at the] beginning of the season, Matt told Jared he found condoms in the storage room for the HGs, and Jared said, 'Why would anybody do that in this house?'" Interesting...
Watch Big Brother on Sundays and Wednesdays at 8 p.m. EST and Thursdays at 9 p.m. EST on CBS.