TikTok Star Bryce Hall May Have an Ex-Boyfriend, so Is He Actually Bisexual?
Following his breakup with Addison Rae, many are wondering whether Bryce Hall ever had a boyfriend, and whether he's actually bisexual.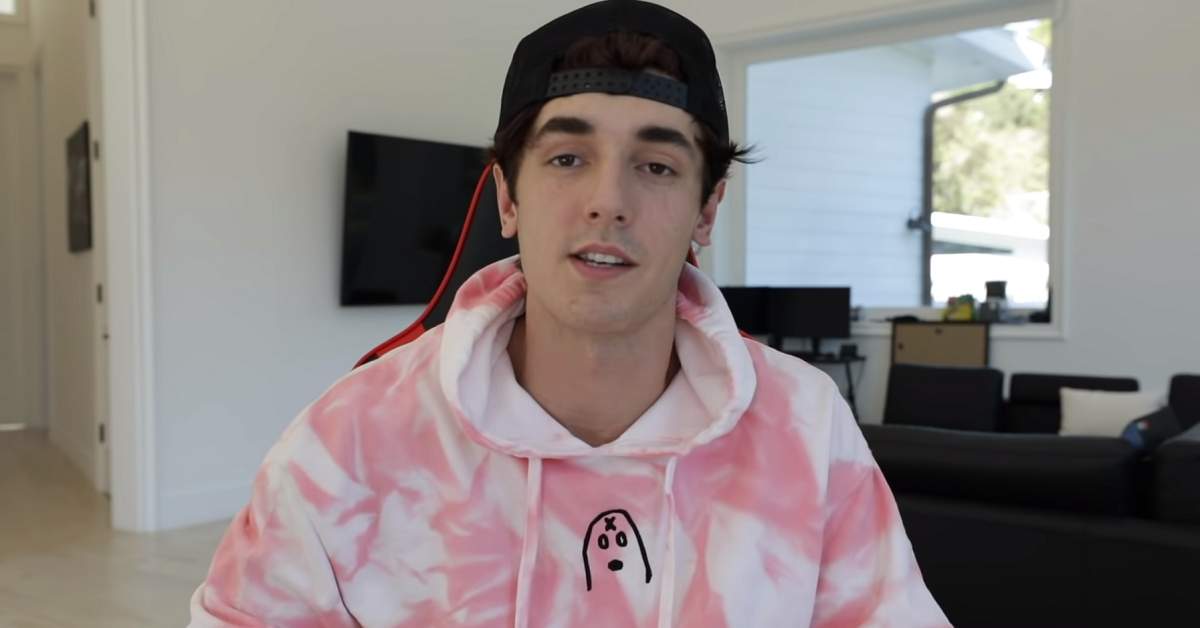 Following the news that Bryce Hall had broken up with Addison Rae, the internet went into a period of gossiping and publicly mourning the relationship. The breakup also led some of his fans to dig into his relationship history, including rumors that Bryce once dated a boy. Now, the many people interested in Bryce's life want to know whether the TikTok star has ever had a boyfriend.
Article continues below advertisement
Did Bryce Hall have a boyfriend?
The speculation that Bryce had once had a boyfriend started after photos surfaced of him hugging and being affectionate with another boy. The photos were fairly old, and users began compiling them into videos on TikTok. The boy in question is social media star Mikey Barone, and people are speculating that the relationship between them was much more than a friendship.
Article continues below advertisement
The speculation into Bryce and Mikey's relationship isn't new.
Although there's no definitive proof that Bryce and Mikey actually dated, there has been speculation that there was a romantic relationship between them for years. The two were very close back in 2015 and even earned the combined name "Brikey" during the time they spent together. The two of them never confirmed that they were dating though, and most people think that they just had a close friendship.
"Why do so many people actually think Bryce Hall and Mikey dated LMAO," one person tweeted.
"People on TikTok think Bryce Hall and Mikey Barone were a couple NOOOO," another added.
Now that the photos have resurfaced, the speculation that they were a couple has as well, even though there are many fans who think that the idea of a relationship between them is just fan fiction.
Article continues below advertisement
Is Bryce Hall bisexual?
Along with the rumors that Bryce had a boyfriend came speculation that the influencer was bisexual. It's an obvious leap from one to the other, but the idea that Bryce is actually bisexual is premature. He's been known to date women, but there's not any confirmed evidence yet that he's dated a man. Instead, it's all rumors and wild speculation.
Article continues below advertisement
Although Bryce and Mikey may not have dated, Bryce is dealing with the fallout of his very real relationship with Addison Rae. In a video posted to his YouTube channel, Bryce explained that he and Addison broke up in February, and he said that, despite the rumors to the contrary, he had not cheated on her. He said that he actually initiated the breakup, but the two of them remain quite close.
"Both of us are going through a s--t ton of things right now behind-the-scenes that we don't necessarily comfortably want to talk about, to a camera especially," he said. "With all that stress, we've mutually decided that it would be best if we parted ways. I don't want to be painted as the bad guy in this situation, at all. I think everything on social media has been exploded way out of proportion."
Bryce said that Addison believed that he didn't cheat on her. "At the same time, he added, "it was like, the trust wasn't fully there."