Super Mario Voice Actor Charles Martinet Has Retired — But He Isn't Gone for Good!
Charles Martinet has voiced Mario, Luigi, and Wario in Nintendo's Super Mario Bros. video games for over 30 years. Did he retire? Here's what we know.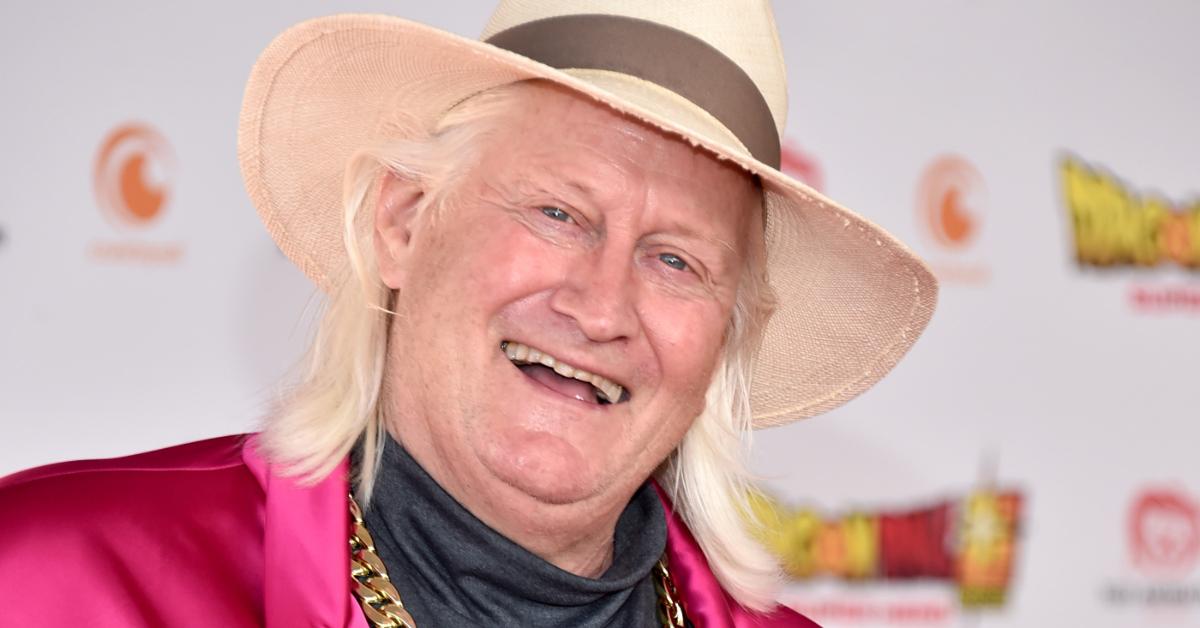 For over 30 years, Charles Martinet served as the voice of Mario and Luigi in Nintendo's popular Super Mario video games. Mario and his brother Luigi have been staples in pop culture since their introduction in 1981. The duo first appeared in the Donkey Kong franchise, before becoming stars of their own arcade game. Charles joined the fold in 1991, where he voiced the beloved characters until his retirement on Aug. 21, 2023.
Article continues below advertisement
Charles's first gigs with Nintendo involved lending his voice to the character from behind an animated screen at gaming conventions. During an interview with Guinness World Records' Gamer's podcast, Charles revealed that he previously worked as a voice actor for radio and television shows before "crashing" Nintendo's audition for the role. Charles explained that the voice for Mario was inspired by Gremio from The Taming of the Shrew, a character he played in a previous production.
Article continues below advertisement
Why did Mario voice actor Charles Martinet retire?
Charles Martinet had a triumphant career as the voice of Mario until his retirement on Aug. 21. In a statement released on Twitter, Nintendo confirmed that Charles would be stepping down from the role and praised the actor for his work. "It's been a privilege working with Charles to help bring Mario to life for so many years and we want to thank and celebrate him," the statement read. Nintendo went on to reveal that Charles would be remaining with the company, but in a different role.
Charles has voiced numerous 'Super Mario' characters during his career.
Charles made his gaming debut as Mario in 1995's Mario Teaches Typing, where he guided typing students as the beloved animated plumber. Things took off four years later, following the release of Super Mario 64. The video game, which was released on Nintendo 64, has sold 12 million copies, according to Smithsonian Magazine. Charles also voiced Luigo, Wario, Waluigi, and several smaller characters in the franchise but has since called it quits.
Article continues below advertisement
Per Nintendo, Charles will now serve as a Mario ambassador and will lend his voice to the role at appearances across the world. Nintendo didn't disclose what prompted the end of Charles's time as Mario and didn't name a replacement. Following the announcement of Charles's retirement, fans took to social media to share tributes to the actor who was the voice of Mario for over three decades.
Article continues below advertisement
Charles Martinet hoped to voice Mario forever!
While it isn't clear what led to Charles's retirement, the actor previously gushed over the role and suggested that he wanted to voice Mario as long as he could. "I want to voice Mario until I drop dead," Charles said during an appearance at FAN EXPO Canada: Limited Edition (per Game Crater). "If someday I think I am no longer capable of doing it, I will tell Nintendo to look into finding someone else."
Article continues below advertisement
Despite his previous proclamation, Charles has stepped down from the role. The entertainer responded to the retirement announcement, writing, "My new Adventure begins!"