Christine Quinn Launched Her Own Real Estate Company — Did She Quit 'Selling Sunset'?
By Leila Kozma

Apr. 25 2022, Published 9:32 a.m. ET
Spoiler alert: This article contains spoilers for Season 5 of Selling Sunset.
Season 5 of Selling Sunset arrived on Netflix on April 22, 2022. In 10 episodes and a reunion special, the positively addictive reality TV series captures the latest drama among resident baddie Christine Quinn, newly-promoted Mary Fitzgerald, and the others. According to a rumor, Christine might be on the verge of getting fired from Selling Sunset. What's the truth? Will she appear in Season 6?
Article continues below advertisement
Did Christine get fired from 'Selling Sunset'? Should we believe the rumors?
Christine and her software engineer and tech entrepreneur husband, Christian Richard. announced the launch of their new company, RealOpen, on Friday, April 22, 2022, the same day Season 5 of Selling Sunset premiered. According to Forbes, Christine and Christian founded the company with the aim of enabling individuals to acquire properties with cryptocurrencies. Forbes describes the company as "the first company of its kind." Does this mean Christine quit Selling Sunset? Did she get fired?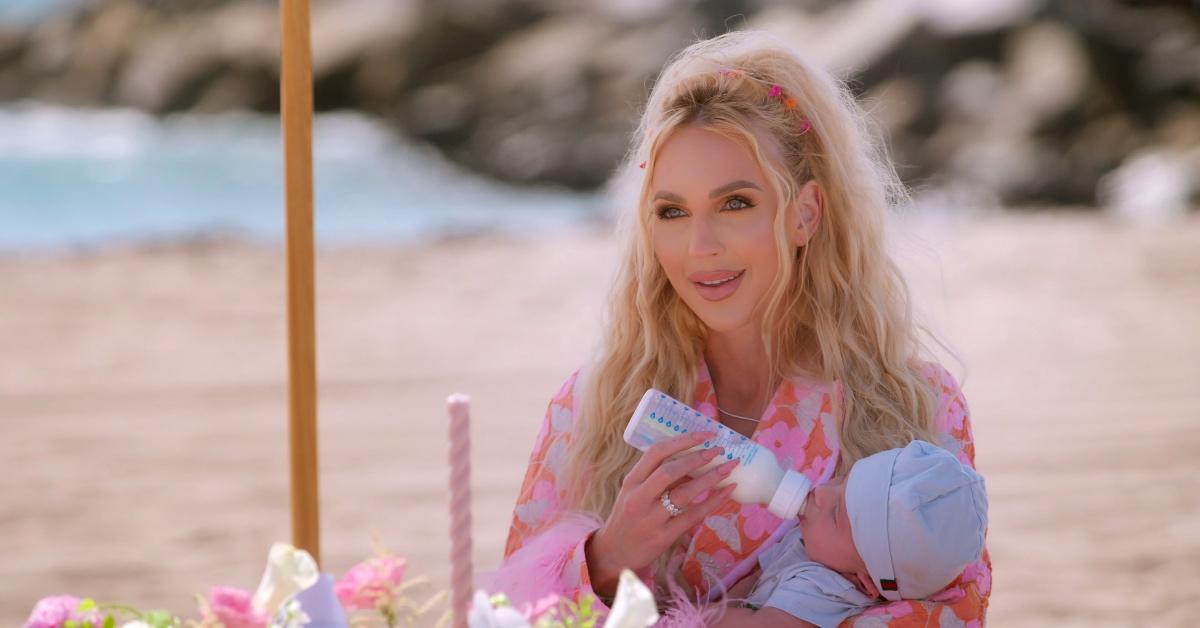 Article continues below advertisement
Christine's future at The Oppenheim Group, the real estate agency founded by Jason and his brother, Brett Oppenheim, has been hanging in the balance for quite a while now. Fans of Selling Sunset started discussing the prospect of her departing from the show ahead of the Season 4 finale, which captured an explosive face-off between her and just about every other group member. Needless to add, the heated conflict didn't subside ahead of the shooting of Season 5 of Selling Sunset.
As a trailer for Season 5 of Selling Sunset suggests, Christine continues to cause a ruckus, befriending newcomer Chelsea, sending an over-the-top gift to Heather Rae Young's bridal shower, and mocking Mary's attempts to discipline her. At one point in the trailer, Christine denies that she has ever caused chaos.
Article continues below advertisement
As one rumor attached to Season 5 of Selling Sunset holds, Christine might have even attempted to bribe one of Emma's clients with $5,000.
At this stage, it's not entirely certain what the future may hold for Christine. In all likelihood, her firing would be captured on camera.
Article continues below advertisement
Christine and The Oppenheim Group have yet to address the rumors about Christine's firing.
Netflix hasn't yet greenlit Season 6 of Selling Sunset. As such, details about where members of the cast stand now are hard to come by. It's uncertain if Christine would continue to appear on the show beyond Season 5. With the launch of her and Christian's company, however, the likelihood of her staying in her role at The Oppenheim Group seems increasingly slim.
Article continues below advertisement
Fans want Christine to remain in the spotlight whatever it takes.
"Just give Christine Quinn a spinoff so I can stop watching Selling Sunset. The other women are nice people but boring AF," tweeted @SONEssa13.
"Christine Quinn being bullied by her whole office and then created a company [sic] which removes the need for brokers and realtors is kinda iconic, if you ask me," tweeted @HewLynette.
Will Christine single-handedly wipe out the need for realtors? It remains to be seen. In the meantime, you can get up to speed with the latest drama by checking out Season 5 of Selling Sunset on Netflix.