Christine Quinn Will Not Return to 'Selling Sunset' for Season 6
Did Christine get fired from 'Selling Sunset'? The agent, who started RealOpen with her husband, Christian Richard, will not return for the show's upcoming sixth season.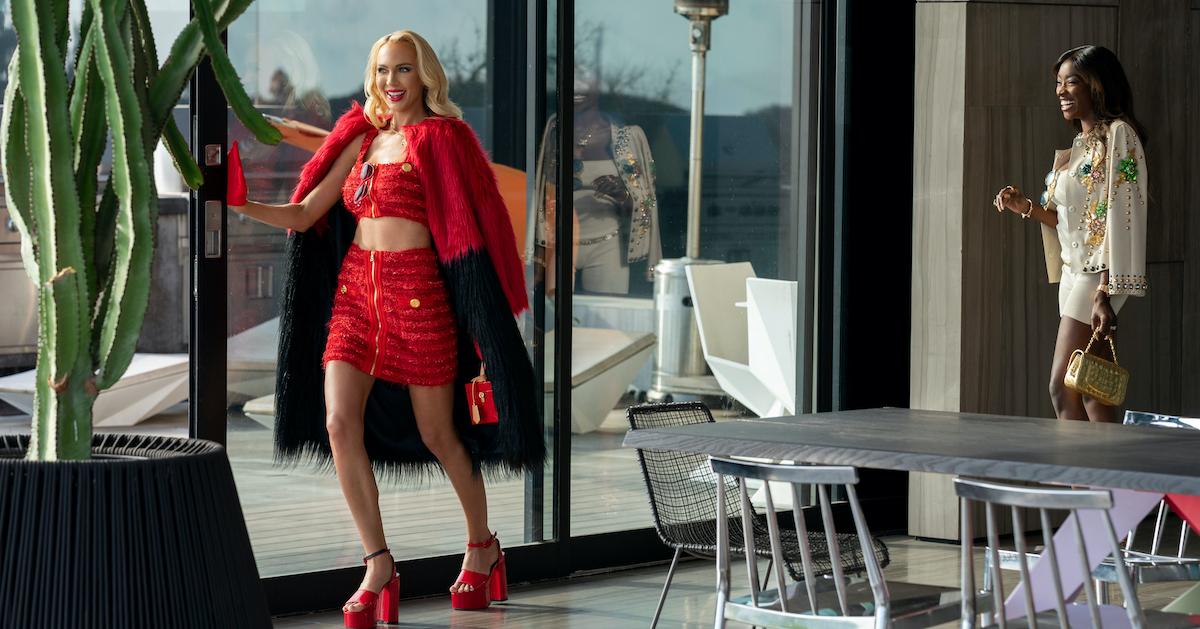 Since Selling Sunset debuted in 2019, the most polarizing agent at The Oppenheim Group has been Christine Quinn. The blonde beauty, whose fashion looks have garnered almost as much attention as her listings, clashed with almost all of the other agents during her five-season run on the hit Netflix series.
Article continues below advertisement
The fifth season, which dropped on the streamer in April 2022, saw Christine disagreeing with Chrishell Stause over her then-relationship with Jason, and the conclusion of her one-time close friendship with Heather Rae El Moussa (née Young).
Before the season wrapped up, fellow agent Emma Hernan also accused Christine of bribing one of her clients with $5,000 so he would not work with the Emma Leigh & Co. creator.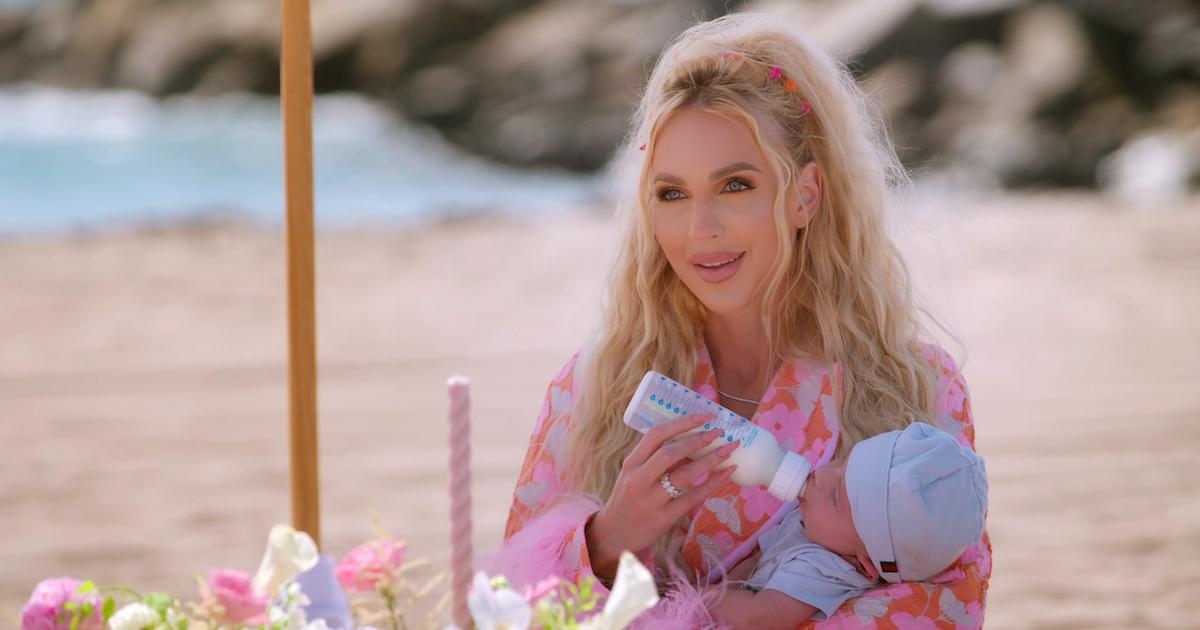 Article continues below advertisement
In the tenth and final episode of the season, Jason and Mary (who was promoted to a management position in an earlier episode) discussed the prospect of firing Christine over the bribing accusations. However, they wanted to meet with her one final time to hear her side of the story.
When Christine didn't show up to the meeting, it appeared as if her time at the brokerage, and, potentially, on the show, had come to an end. The speculation continued when Christine missed out on the Season 5 reunion as well.
Months after the fifth season dropped on the streamer, Christine's fate on Selling Sunset has been revealed.
Article continues below advertisement
Christine Quinn is leaving 'Selling Sunset' after five seasons, and she will not appear on the upcoming sixth season.
Before the fifth season of Selling Sunset debuted, Christine tweeted that it would contain "five thousand fake storylines," which seemed to be a reference to the alleged $5,000 bribe.
After Season 5 came out on Netflix, Christine chose not to appear on the reunion (she said that she tested positive for COVID-19, and she also later shared on Watch What Happens Live that the agents were not contractually obligated to attend).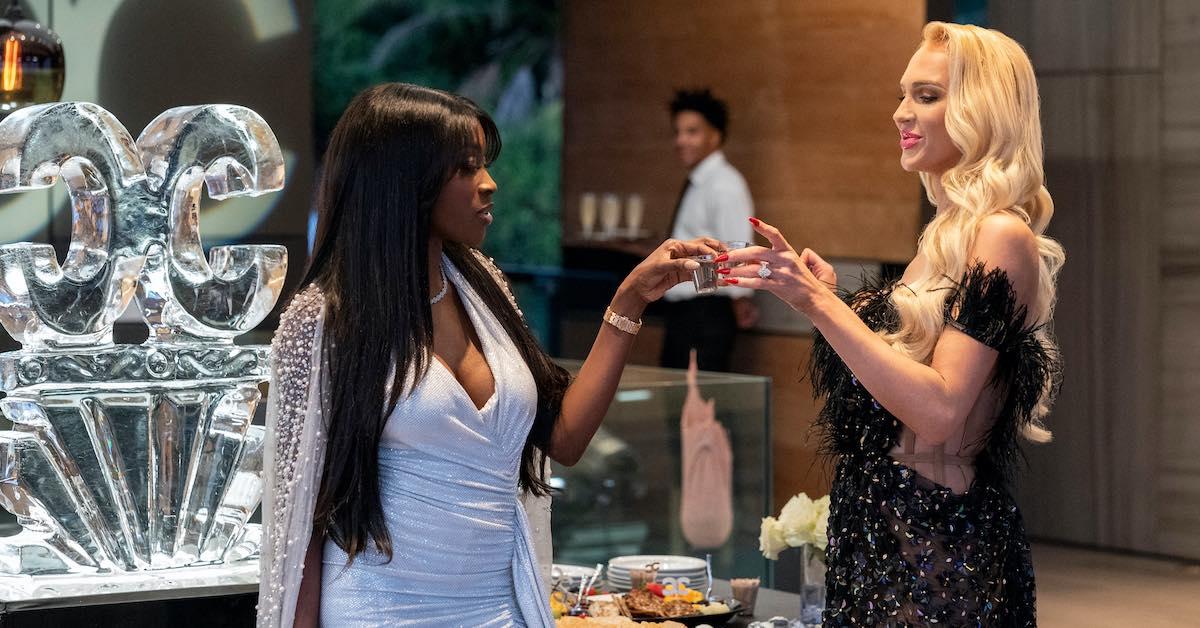 Article continues below advertisement
Christine later appeared on the Call Her Daddy podcast in May 2022, and she did not have positive things to say about Adam DiVello, the creator of Selling Sunset. She alleged that the show was fake, and that a staff of six storyboard creators worked on coming up with storylines for the show.
In addition, Christine cut ties with The Oppenheim Group, and she dedicated her efforts, instead, to her business venture with her husband, Christian Richard.
The two started RealOpen, a business which allows prospective buyers to purchase properties with cryptocurrency.
Less than four months after Season 5 dropped, Christine's future on the series has been confirmed. The original cast member will not be returning for the upcoming sixth season of the real estate reality series.
A source confirmed Christine's departure to E! News, and the insider went on to provide some insight into the decision.
Article continues below advertisement
Did Christine get fired from 'Selling Sunset'?
Christine herself has yet to publicly comment on the news of her exit from Selling Sunset, leading some fans to wonder if the agent had been fired.
According to the E! News source, Christine's departure was a "mutual decision," which was made, in part, because she doesn't have relationships with most of the other cast members, and because she is no longer connected to the brokerage.
The source noted that Christine is dedicated to focusing on RealOpen, and that she is ready to take on different fashion opportunities as well.
Her time on Selling Sunset may be over (for now), but you can still re-watch Christine on the first five seasons of the Netflix original.
Seasons 1 through 5 of Selling Sunset are available to stream on Netflix now.