Most avid gamers out there are somewhat familiar with famous YouTube star and video game extraordinaire, Fe4rless. With over 6 million subscribers, Fe4rless is a seriously influential figure in the realm of online gaming. But at this moment in time, fans are extremely worried about him — as of Jan. 2, 2020, he hasn't posted a new video in about two months.
So, fans can't help but wonder if something happened to the famous gamer, or if Fe4rless quit YouTube without notifying any of his adoring fans. We're seriously hoping for the latter — maybe he took a small break from posting during the holiday season — but his whereabouts are completely unknown right now.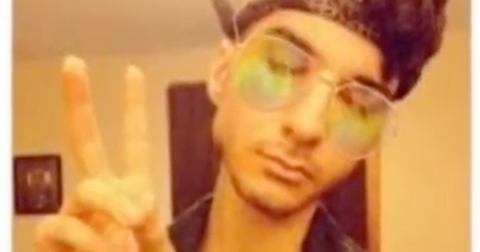 First off, let me fill you in on the legendary Fe4rless.
Although Fortnite is Fe4rless' go-to game, he has said that Kingdom Hearts II for Playstation 2 is the best video game of all time. Other than that, not much is known about his personal life — Fe4rless rarely uses Instagram, and hasn't publicized his family life other than the fact that he has a sister. In fact, he hasn't even posted a video in almost three months.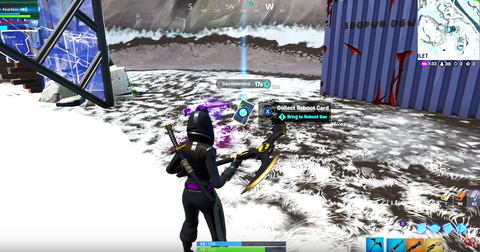 Fans can't help but wonder: Did Fe4rless quit YouTube? Is Fe4rless dead?
Looking at his YouTube uploads, Fe4rless hasn't posted a new video in almost three months. Prior to posting his last video, however, the gamer was posting at least once a month. Each of his videos is about 10 minutes long, and they require a decent amount of editing, so maybe he took a hiatus for the holidays?
While a holiday break is totally in the cards for Ali, a number of fans are worried he may have quit YouTube altogether — after consistently uploading for about seven years in a row, he might simply be ready to move on. Nothing is confirmed yet, though, so see what Fe4rless' fans have to say about his two months of absence below. 
is fe4rless okay? do y'all think he's doing okay? has he been drinking water? and eating right? because i miss him. where is he? has he retired? is he out there just living life? will he ever upload again? it's been 86 days.

— mia tortilla🌼 (@itsmiajiminian) December 29, 2019
Source: Twitter
fe4rless if u are reading this please make another video it has been 2 months please make another video thank you

— katie (@wraithhunting) December 5, 2019
Source: Twitter
Hey everyone we need to get fe4rless back so we need to form a group to spam his youtube

— Scott norris (@Scottno27771057) January 2, 2020
Source: Twitter
So it seems like the vast majority of his fans believe he's simply on a temporary break from YouTube — he didn't quit, nor is he dead. Fe4rless puts a lot of time and work into editing and gaming, so there's a chance he's just been busy with family and friends these last few weeks. Those who were given the gift of video games for Christmas, however, are seriously dying in anticipating right now. Some of us need him now more than ever.