Frank Ocean Has Dropped out of Coachella Weekend Two: "I'll See You Soon"
Did Frank Ocean decide to drop out of his highly anticipated 2023 Coachella headlining set? Here's what we know about the situation.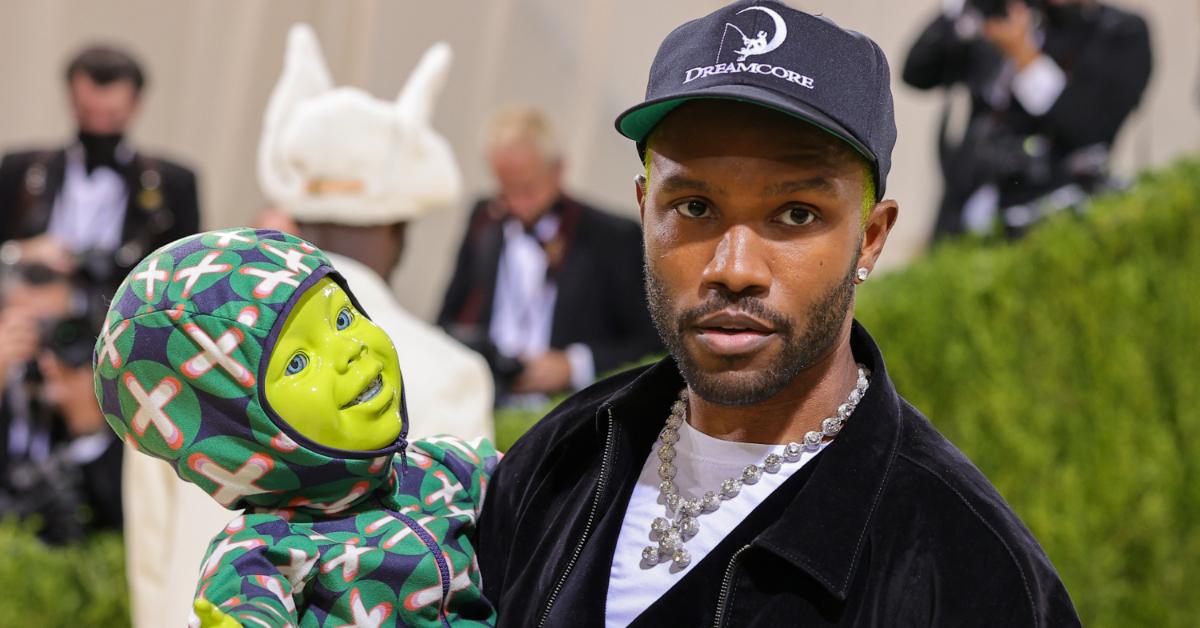 There is a unique duality that Frank Ocean possesses in that he is simultaneously a world-renowned success yet also a fairly consistent recluse. The artist hasn't released a project since 2016's "Blonde," and he has notoriously shied away from performing his music live for a number of years.
Article continues below advertisement
That's why when news broke that Frank would be headlining Coachella 2023, fans were overjoyed.
However, in the final moments leading up to his show during Weekend 1 of the festival, it seemed as though a lot of critical things about his performance changed, leaving attendees and livestream viewers online fairly upset. Then, ahead of Weekend 2, his team made a big announcement.
So, did Frank drop out of Coachella? And what happened during his first set that has people talking? Let's unpack the known details.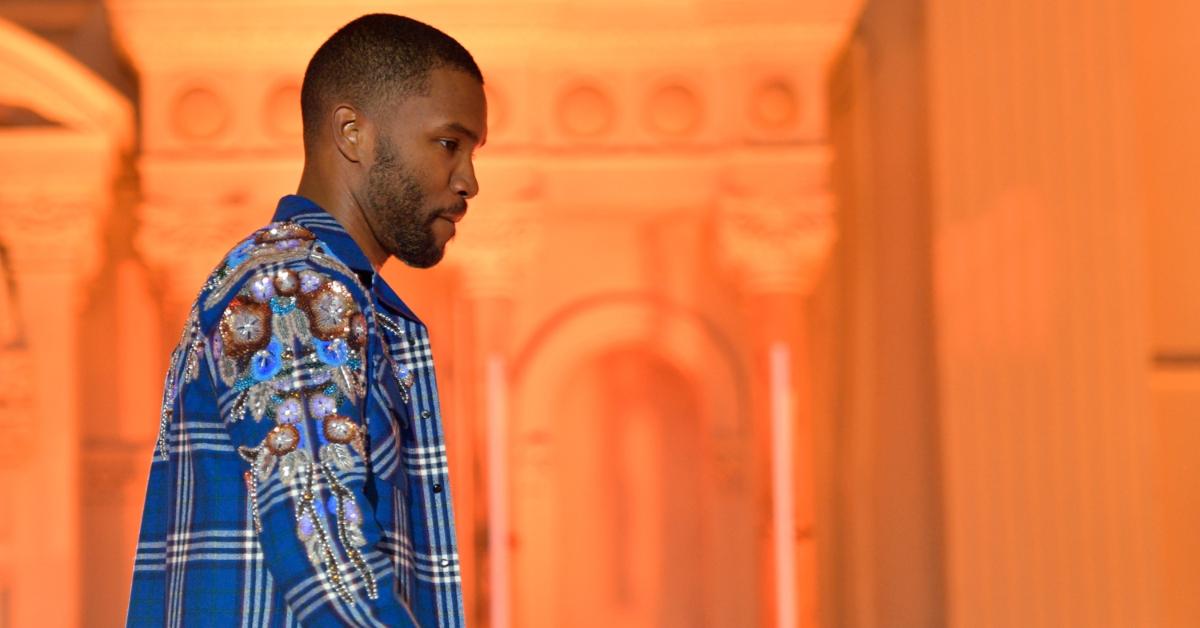 Article continues below advertisement
Did Frank Ocean drop out of Coachella?
Unfortunately for fans, Frank will not be returning to the Southern California desert for the hotly anticipated second weekend of Coachella. The artist has decided to drop out of the festival ahead of Weekend 2, citing medical concerns.
A statement from Frank's representative, Anna Meacham, explained the situation.
"Frank Ocean was unable to perform the intended show but was still intent on performing, and in 72 hours, the show was reworked out of necessity," the representative said regarding his controversial Coachella Weekend 1 appearance.
"On doctor's advice, Frank Ocean is not able to perform Weekend 2 due to two fractures and a sprain in his left leg," she continued.
Frank's Weekend 2 headlining slot will be filled in by Blink-182 and a three-way performance from Skrillex, Four Tet, and Fred Again.
Article continues below advertisement
Frank Ocean's performance at Weekend 1 of Coachella upset many fans.
Those who were in attendance during the first weekend of Coachella 2023 got what they paid for: Frank did indeed take to the stage. However, it appears as though the entire situation was plagued with problems, many of which allegedly stemmed from Frank's handling of it all.
Article continues below advertisement
The Festive Owl reported at the time that sources at Coachella Weekend 1 claimed Frank made last-minute changes that resulted in a complete stage design redo. Apparently, Frank had an entire ice skating rink built and ready to go onto the stage (along with trained skaters who would accompany him). The publication added that Frank scrapped the entire idea at the last minute, resulting in a complete disassembly and his delayed performance. The show then ended early to comply with local curfew.
It was also noted by fans in attendance that Frank was the only headlining artist at the festival not selling any merchandise through their vendors. The online Coachella merchandise store does not have any Frank-related products listed, either.
"It just didn't seem like he wanted to be there but was obligated to be," their source stated. "Everything (including him) fell apart last minute."
Article continues below advertisement
In a statement made after his Weekend 2 cancellation was announced, Frank addressed his Weekend 1 performance. He told fans, "It was chaotic. There is some beauty in chaos. It isn't what I intended to show, but I did enjoy being out there, and I'll see you soon."
Article continues below advertisement
Why was Frank Ocean's Coachella livestream canceled?
Beyond the sea of festivalgoers physically in attendance for Frank's Coachella Weekend 1 performance, thousands more flocked to YouTube to check out the official livestream. However, it appears as though Frank's previously mentioned issues with the stage also extended into the livestream, as The Festive Owl's source alleged that he made the decision that day to not share the show with fans online.
Article continues below advertisement
YouTube confirmed that Frank was not on the livestream schedule in their own tweet, upsetting fans worldwide who were hoping to see the singer's first live show in years.
Nonetheless, various clips uploaded to Twitter, as well as testimony from those at Coachella, have allowed fans online to paint a pretty concise picture of what went down during Frank's show.
It seems as though the artist debuted various club remixes to some of his biggest hits, but fans reported that he didn't actually sing many of the songs. No new music was played, and a new album wasn't promised, but Frank took some time during the performance to speak about his brother, Ryan Breaux, who passed away in 2020, and how the two of them used to attend Coachella together.