Is It True That Gabriela Berlingeri Cheated on Bad Bunny?
A rumor is circulating around social media about singer Bad Bunny and his significant other, Gabriela Berlingeri. Did she cheat on him? Details.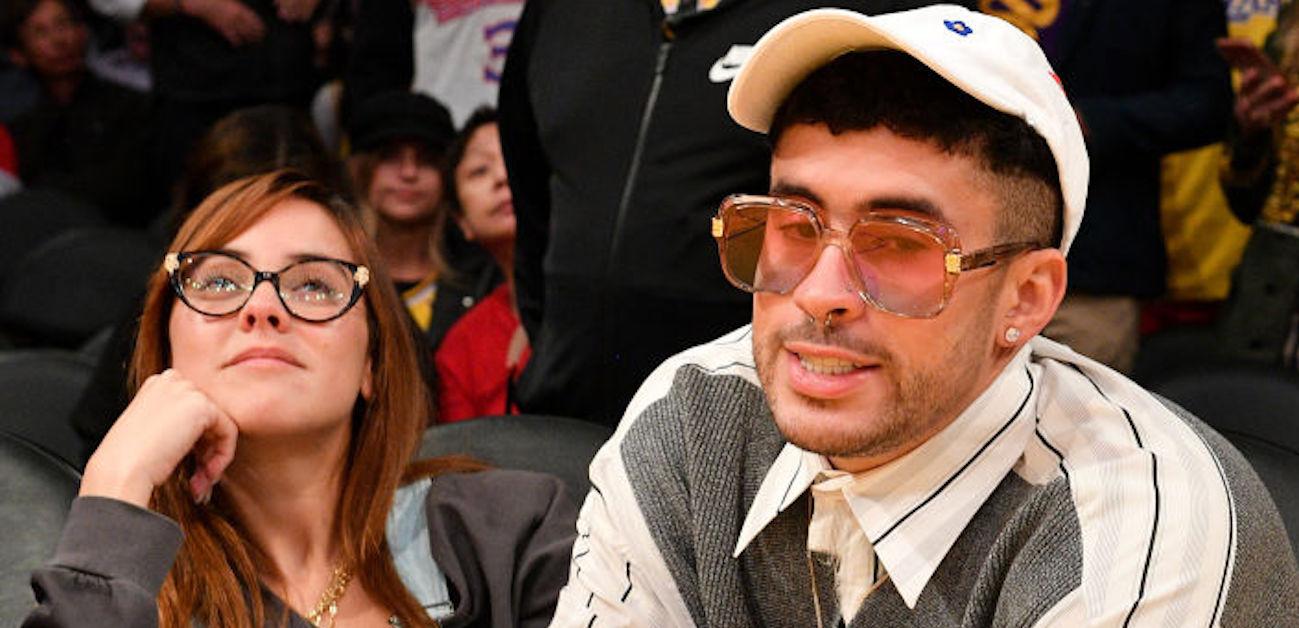 Did Gabriela cheat on Bad Bunny? Rumors have been swirling about the Puerto Rican musical sensation (real name: Benito Antonio Martínez Ocasio) and his girlfriend, Gabriela Berlingeri, since the beginning of the year.
Article continues below advertisement
The "Yo Perreo Sola" singer and Gabriela went Instagram-official in the early days of the COVID-19 quarantine, when he revealed that he was isolating with his love, and that the two were also collaborators, with Gabriela helping Benito with photography and even having a hand in some of his recent musical endeavors.
Since then, fans have been obsessing over the adorable couple, and any update in their relationship has quickly become a trending topic.
In early August, Gabriela took to Instagram to post a video on her page and fans were quick to zoom in on the diamond ring she was wearing, which many took to mean that she and Bad Bunny were engaged.
Article continues below advertisement
Weeks later, fans leaked a video taken inside a church and took it to mean that Bad Bunny and Gabriela had gotten married.
Now, TikTok and Twitter users are saying that Gabriela has been cheating on Bad Bunny! Is there any truth to the rumors? The rumor of Gabriela cheating on Bad Bunny seems to only be a rumor at this point, one that began circulating on TikTok over the weekend of Sept. 26 and quickly developed a life of its own.
Article continues below advertisement
Did Gabriela cheat on Bad Bunny?
Soon after many fans made videos on TikTok to better understand the situation between the couple, Gabriela's name began to trend on Twitter on the evening of Sept. 27, with everyone wondering whether she had indeed cheated on the "No Me Conoce" singer, and more often than not, asking themselves how she could do such a thing.
Article continues below advertisement
"Gabriela cheated on Bad Bunny?" one incensed fan asked on Twitter. "I'm hoping that's a lie Bc you'd be dumb af to cheat on BAD MF BUNNY."
While others have been doing their best to defend Gabriela from the baseless rumors, someone else explained where the gossip mill began.
What did El Dominio say about Gabriela?
It turns out that the rumor of Gabriela cheating on Bad Bunny began with Puerto Rican trap artist El Dominio claiming in an Instagram Live that Gabriela cheated on Bad Bunny with him years ago in the very early days of her and Benitos' relationship.
Article continues below advertisement
In the words of one avid Bad Bunny fan, "El Dominio mocked Bad Bunny for taking his seconds via Instagram Live and also implied he has proof of Gabriela being intimate with him before Bad Bunny came around. El Dominio accuses Bad Bunny and his production company of blocking videographers from working with him, claiming Bad Bunny has interfered with his career ever since Gabriela's alleged cheating."
Article continues below advertisement
While neither Gabriela nor Bad Bunny have spoken up on the matter, two things seem clear. For one, it's becoming increasingly obviously why the singer is so private about his personal life, and given the rumor mill, we're beginning to doubt if he will ever even speak on whether he and Gabriela are engaged (or married?).
And two, even if things did go down the way El Dominio is claiming they did, it feels less like Gabriela cheated on him and more like he's hurt she would leave him for someone so much more successful than him.
Bye, hater!