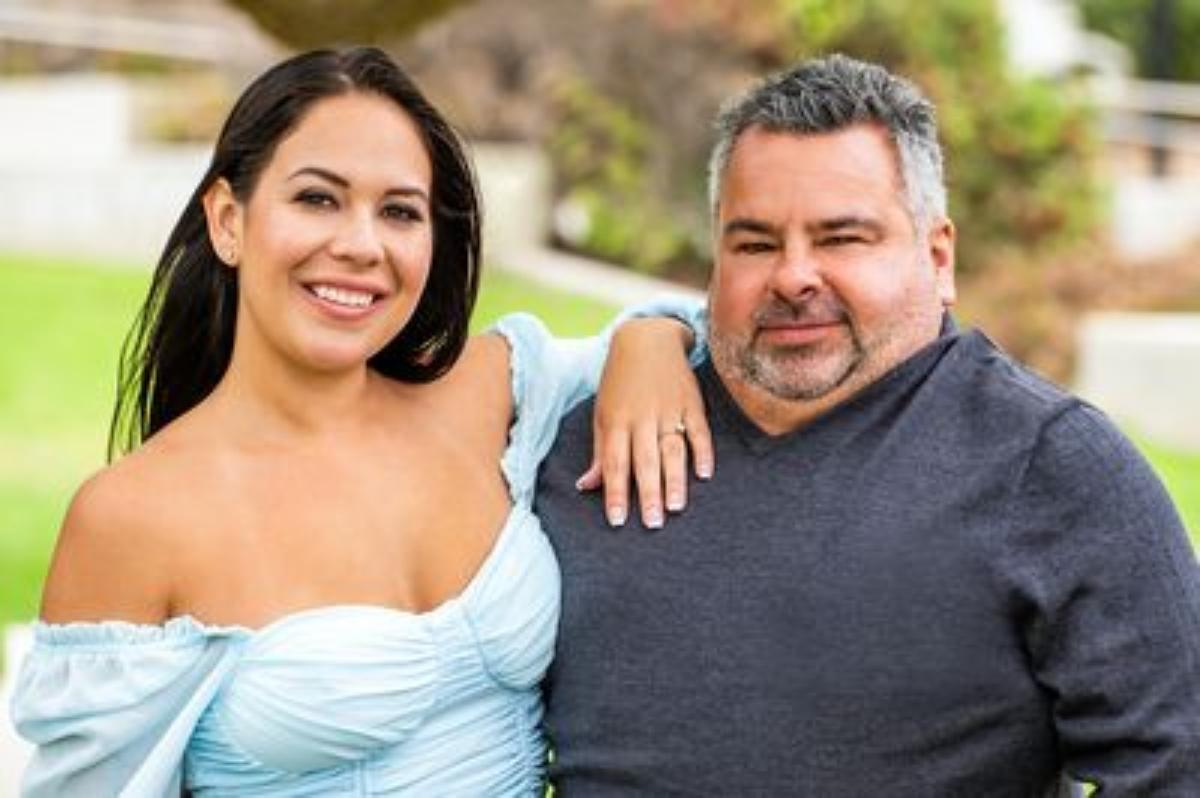 Is Ed Ever Going to Stop Accusing Liz of Cheating?
'90 Day Fiance: Happily Ever After' star once again accuses Liz Woods of cheating in a trailer for tonight's all-new episode.
Did Liz cheat on Ed? That's the question on everyone's mind after seeing a clip from the upcoming episode of 90 Day Fiancé: Happily Ever After – where Liz Woods claims Ed Brown accused her of cheating.
Article continues below advertisement
In the trailer obtained by E! for the latest episode, which airs Sunday, October 9 at 8 p.m. EST, Liz is seen running away from their party in a white dress as she complains about Ed to someone over the phone. Ed explains in a confessional he asked Liz about a woman co-worker who grabbed her arm at the party – and this was because the latter previously shared their previous breakup made her want to "be with a woman" after their breakup "hurt her so bad."
"He thinks I'm gonna sleep with a f--king girl or a f--king guy," Liz explains. "I can't even f--king stay out past 11 p.m. without his f--king permission." She continues elsewhere in the trailer, "He doesn't believe in himself, which is the most pathetic piece of s--t that I've ever known."
Article continues below advertisement
So, did she or didn't she?
There has never been confirmation that Liz did in fact cheat on Ed during any of their time together, however, that doesn't mean he believes her or that there aren't other issues with their relationship.
Article continues below advertisement
Liz and Ed's toxic relationship history runs deep.
Ed previously shared on their season of 90 Day Fiancé: The Single Life that the duo broke up eight times before Ed proposed following the death of his pup. That wedding was slated for August 1 of this year.
In addition, we didn't forget when THAT video call leaked where Ed could be heard telling Liz to "f—k off" and calling her "f—ked up" – all while the pair was still together. The argument was over Liz driving a male co-worker home, to which Ed asked Liz, "What the f–k is wrong with you?" In return she asked him to stop belittling her.
Article continues below advertisement
And let's not forget about the 'Tortilla Challenge' backlash.
It's no secret to 90 Day Fiancé fans that Liz and Ed don't have the healthiest relationship. A few months back, Ed faced backlash for slapping and spitting on Liz during a "Tortilla Challenge" viral video.
"You literally spit on her," one user wrote in the comments section of the video, with another stating, "[You] spit on her on purpose." A third user agreed, adding, "You intentionally spit in her face."
Article continues below advertisement
Liz's family also feels as though this isn't it.
In a clip from tonight's new episode of 90 Day Fiancé: Happily Ever After, Liz shares her loved ones are concerned about her relationship with Ed. "They say, 'Oh, are you really gonna take care of him? He's older than you are,'" she shares. "I would 100 percent take care of him. But, if I were to be fragile tomorrow, I don't think he would take care of me the way that I would take care of him—and that's what f--king sucks."
Watch 90 Day Fiancé: Happily Ever After on Sunday nights at 8 p.m. EST on TLC.