TikTok Users Can't Stop Talking About Kim Kardashian and Michael Cera's Alleged Breakup
A viral TikTok shows the aftermath of Kim Kardashian and Michael Cera's alleged breakup. Now fans are wondering if they actually dated.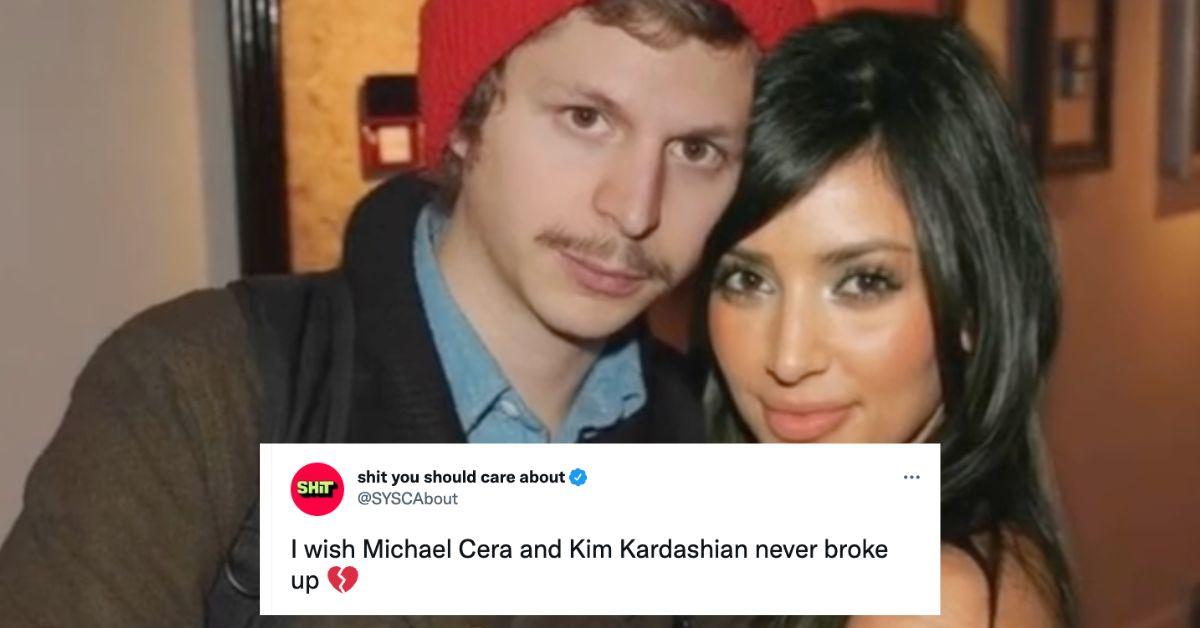 Another day, another celebrity dating mystery. Rumors recently started swirling that Ms. Kim Kardashian had allegedly dated Michael Cera. Yes, the soft-spoken, awkward, curly-haired Michael Cera, whom you may recall from his roles in Superbad, Juno, and Arrested Development.
While it's actually prosperous that these two would even know each other, we must not forget that Kim is full of surprises.
Article continues below advertisement
Example A: She is literally dating Mr. Pete Davidson as we speak. Nobody saw that coming. And nobody knows who she may have locked lips with in the past when the cameras were off.
But anyway, back to the drama. A recent TikTok video that has gone viral is claiming that Kim and Michael dated — and had a very rough breakup. Is it true or are we all just getting trolled? Keep scrolling to watch it for yourself.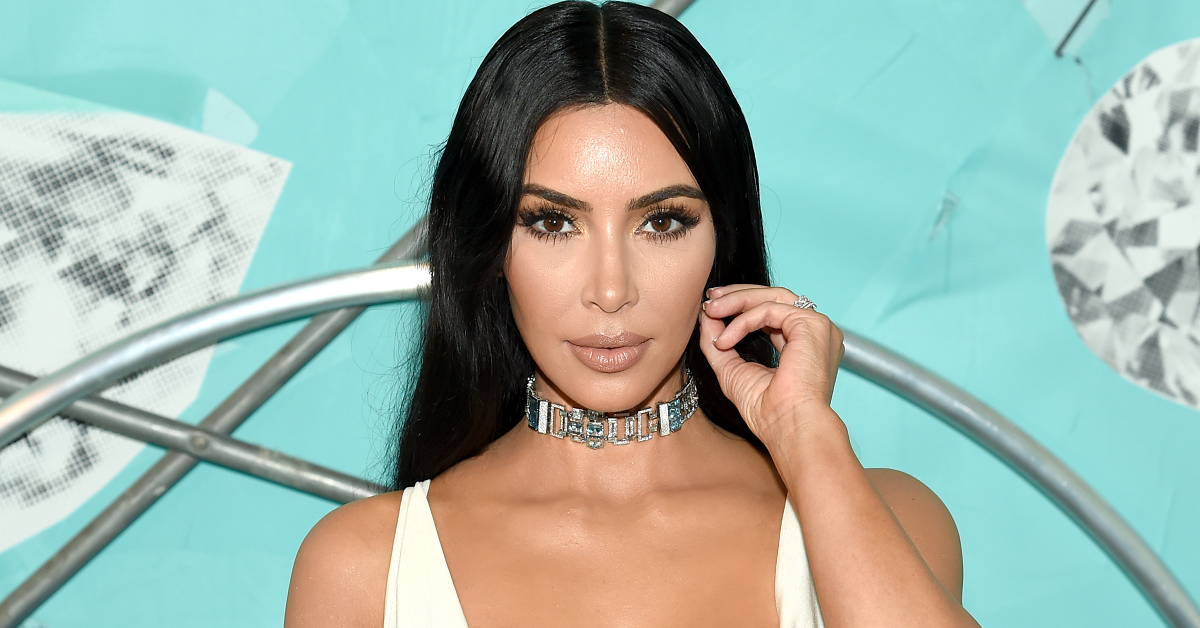 Article continues below advertisement
According to one viral TikTok, Kim Kardashian and Michael Cera had "such a rough breakup."
On June 27, 2022, TikTok user @youreawizardmichael shared a video of a devastated Kim Kardashian and Michael Cera after their alleged breakup. The TikTok video mostly showed clips of Kim and Michael alone, with the exception of one photo of them together (which looked like it could have been photoshopped). In the caption of the video, the user wrote: "Such a rough breakup."
Also, it's worth noting that Kim and Michael both looked much younger in the TikTok, suggesting their relationship may date back to the early 2000s.
Article continues below advertisement
Then come the comments — many of which seem to support the video's claim. "Still convinced they're going to get back together one day," one user commented. Another added, "#kimchel 4EVR."
However, some other users weren't here to pay their respects to the alleged former couple. "HELP IDK IF THIS IS A JOKE OR NAH," howled one user. Another comment read: "DID THEY ACTUALLY DATE? I THOUGHT IT WAS A JOKE."
Article continues below advertisement
So, did Kim Kardashian and Michael Cera actually date?
While we can't answer with 100 percent certainty, we're going to say no. Among those Kim is said to have previously been involved with include Damon Thomas (to whom she once married), Ray J, Nick Lachey, Nick Cannon, Reggie Bush, Cristiano Ronaldo, Miles Austin, Gabriel Aubrey, Michael Copon, Kris Humphries, Kanye West (her estranged husband), and now Pete Davidson. But there are no reports that the Kardashians star ever dated Michael.
Of course, that doesn't mean it never happened — it just means that we don't have any evidence to prove this relationship for the purpose of this article (or in a court of law!).
But generally speaking, if Kim was in a relationship with Michael (even if it was a publicity stunt), it most likely would have made headlines, especially with Kris Jenner as Kim's mom/manager.
Article continues below advertisement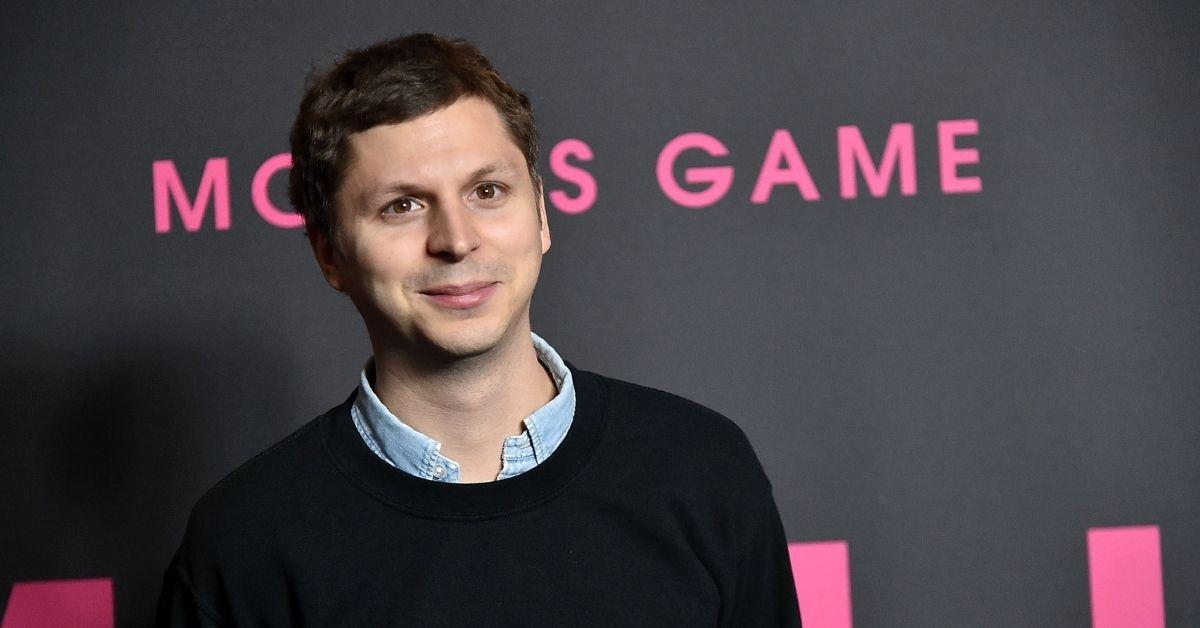 This all aside, Michael has been happily married to his wife Nadine since 2018. They currently have one son together, who was born in late 2021.
Kim, a mom of four, is currently dating Pete Davidson following her split from Kanye West.
TikTok is full of fake videos. And as much as we want to believe this video (because it would be absolutely ludicrous!), we must accept that it is most likely false.