Kim Kardashian's Office Is Getting a Thumbs Down From Fans
Kim Kardashian gave fans a tour of her home office and the internet could not help but notice her uninviting chairs. See what they said here.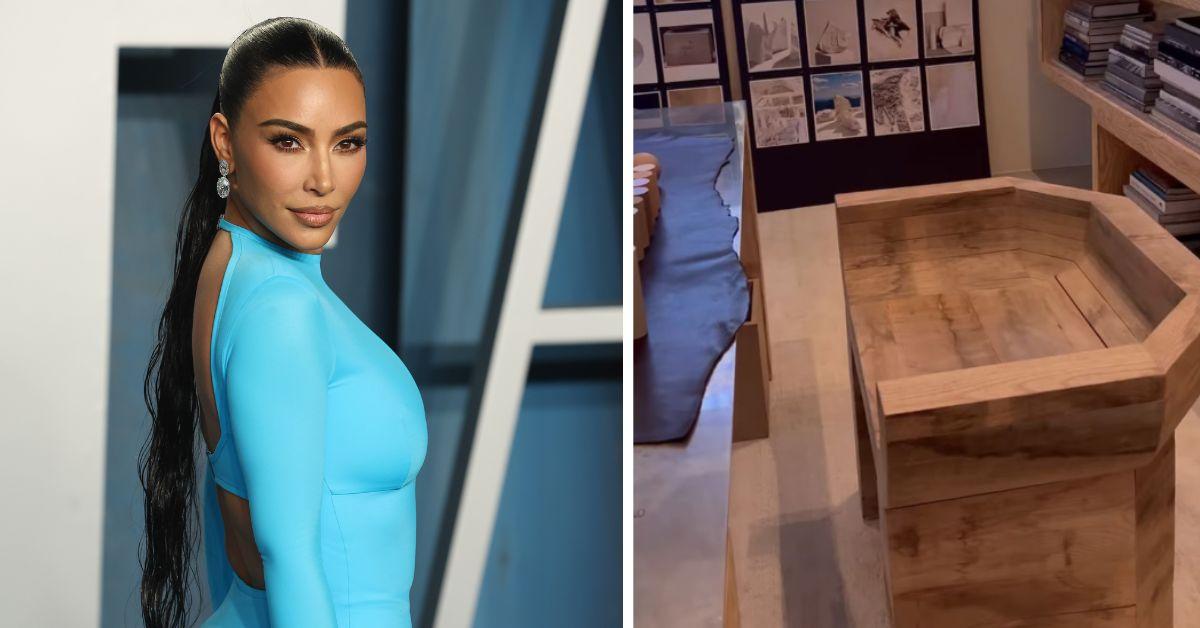 Article continues below advertisement
The mom of four's office is missing an important feature. One that I have fully implemented into my work space as I lay here in my sweatpants with my laptop on my stomach. It's called comfort, sweetie. Yes, comfort — look it up! Unfortunately, Kim's office is void of all things soft, warm, and enjoyable. It is, dare we say, uncomfortable. Shall we take a look?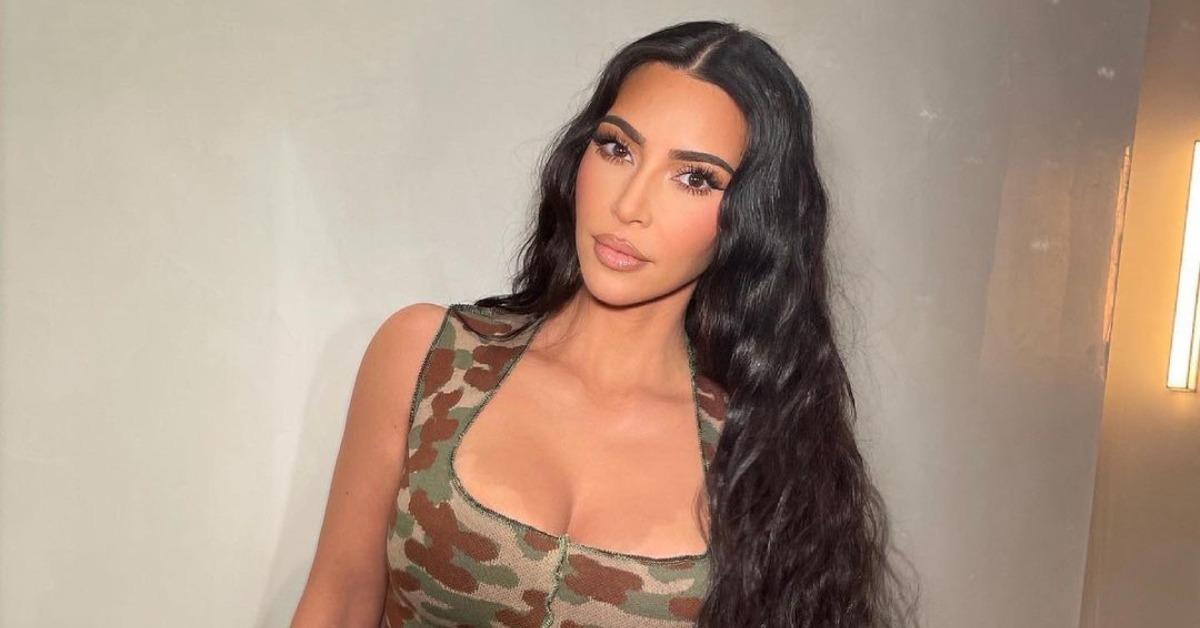 Article continues below advertisement
Nobody sits their a-- down in Kim Kardashian's office — for good reason!
Although Kim's Instagram story has disappeared, her office tour lives on forever through screen grabs and recordings. In fact, the TikTok account @kardashianicon has a clip of her tour. And while it's not the whole tour, you'll definitely get the gist of what Kim's office is all about (cold, stiff vibes).
"You guys, I love my office," Kim is heard saying in the background of the video. She credits designers Tommy Clements and Waldo Fernandez for decorating the space, as well as Michele Lamy.
Article continues below advertisement
The office is dressed in neutral tones and features an assortment of minimalist pieces — which is not surprising if you watched her 2020 home tour with AD.
To sum things up, the workspace is definitely well put together, but it's not the type of spot where you can sit back and put your feet up. Why? Well, the seating options are all atrocious.
At Kardashian's desk, there are two triangular-shaped metal chairs that lack a backrest, an armrest, and a purpose. Honestly, they look like two child-sized tables that Kim placed in front of her desk because she ran out of all the real chairs and had to improvise. They are not the type of seats that you just plop down in and relax. My bum would honestly rather sit on the toilet seat and conduct business there.
Article continues below advertisement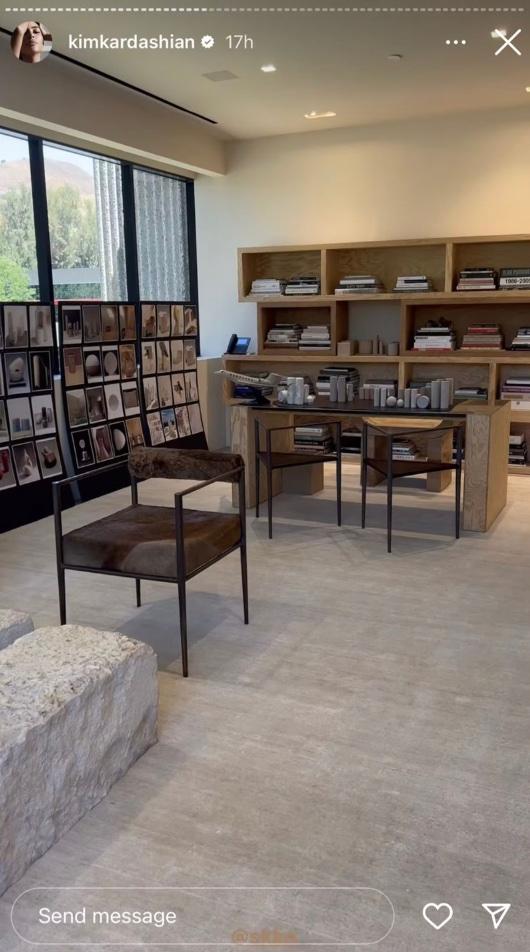 Kim's desk chair is also a disaster. It is wooden with absolutely no cushion. And while I know she's known for having a lot of junk in her trunk, everyone behind deserves a nice cushiony chair, right?
If you take look at the comments, most folks who ever sat down before seem to agree.
"Those are 'don't stay too long' chairs," one person wrote. Another added: "That's not her office — that's a museum." One comment just reads: "Bored"
Article continues below advertisement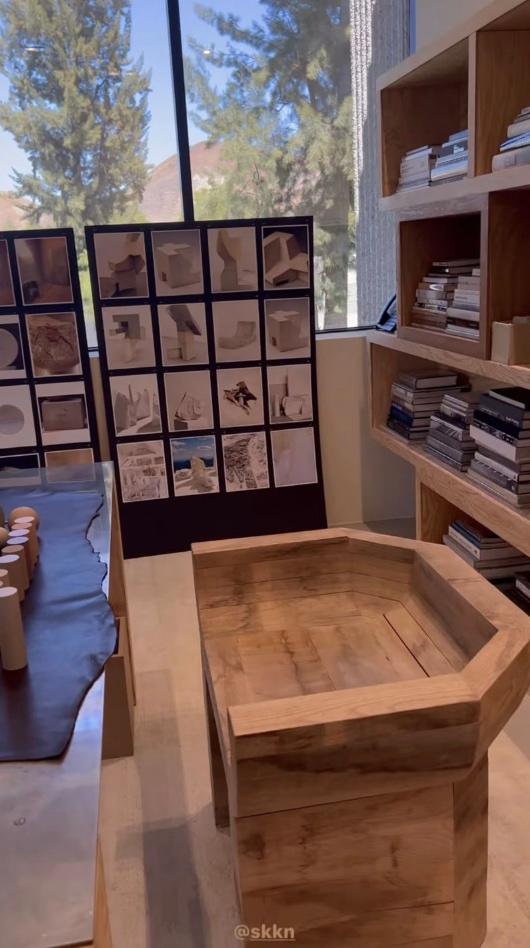 But don't worry, there was perhaps one stan. "OK, but why do I like it?" they pondered. Meanwhile, others came up with theories about how this isn't her real office and she has another house with another office that is way cozier, which is definitely possible.
All I know is that if I ever have a business meeting with Kim Kardashian, I'm bringing my own chair pad — and maybe even my own chair in tow. Sorry if it ruins the aesthetic!