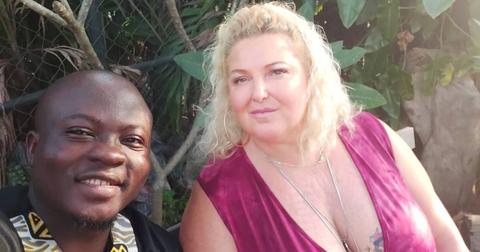 Will Michael Ever Make It to America on '90 Day Fiancé'? It Seems Unlikely
By Allison Cacich

Updated
Ever since the couple celebrated their engagement party in Michael's native Nigeria, Angela has been ready to bring the 31-year-old over on a K-1 visa so that they can finally tie the knot. But was he able to pass the interview required to enter the U.S.?
Did Michael from 90 Day Fiancé get his K-1 visa and come to America?
In a promo for an upcoming episode, we see Michael crying on a video call with Angela, which doesn't bode well for their planned nuptials. It appears that either his interview didn't go well or he skipped out on his appointment.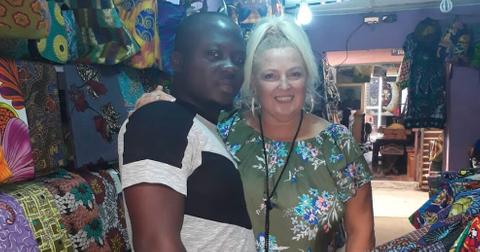 "I'm kinda frustrated that for Michael and I to get married, it all revolves around this damn visa," Angela said in the Dec. 15 episode. "I don't know if Michael's gonna pass his K-1 interview, but I got to stay positive."
As far as we can tell, the groom-to-be has yet to visit his future home in Hazlehurst, Ga. Based on the duo's joint Instagram account, they're still very much together, but all of their pictures look like they were taken in Nigeria, not the U.S.
On 90 Day Fiancé, Angela tried on wedding dresses in the lead up to Michael's interview. "I'm truly in love with Michael, and I know he loves me, and I want to look my best for [him]," the 53-year-old told the camera.
"This wedding is a big deal to me because this is Michael's first and last wedding," she continued. "And it's actually my second, but I feel like it's my first."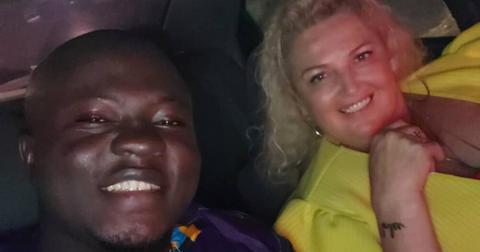 Angela hinted that she wouldn't marry Michael in Nigeria if he was denied a U.S. visa.
The grandmother admitted in the past that it's "K-1 or K done," a sentiment she stuck to when asked what would happen if her fiancé didn't secure a visa. "The drawbacks of me marrying Michael in Nigeria is my family can't come to Nigeria," she said.
"Nobody wants to get married in another country without somebody there, so there's just no way I can take no for an answer. He's got to get this K-1 visa because I am a taxpayer, I have the right to have Michael here and get married over here," she added.
Viewers are getting a little antsy when it comes to the pair's plotline, which has dragged on over the course of three seasons (we were first introduced to the couple in Season 2 of the 90 Day Fiancé spinoff Before the 90 Days).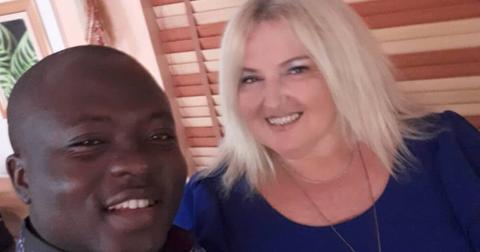 "When is Michael coming to the [U.S.?] I am tired of waiting," one follower wrote on Instagram. Another accused Angela of controlling Michael: "The love that is portrayed on television between you two is angry, hostile, and abusive. I'm not sure why the network tolerates it but I guess it's for the ratings."
We have a feeling this visa issue won't be resolved by the Season 7 finale. 
Watch new episodes of 90 Day Fiancé Sundays at 8 p.m. ET on TLC.