Angela and Michael Face Trouble on '90 Day Fiancé: Happily Ever After' — Are They Divorced?
Article continues below advertisement
As loyal fans of 90 Day Fiancé spinoffs like Before the 90 Days and Happily Ever After? will likely recall, the stars have been struggling to see eye to eye on crucial issues like having kids and dealing with finances.
Some now believe that it might be over for Angela and Michael. So, are they divorced?
Article continues below advertisement
Are longtime '90 Day Fiancé' stars Angela and Michael divorced? Michael reportedly cheated on Angela in 'Happily Ever After' Season 7.
The couple came close to breaking up for good in Season 6 of 90 Day Fiancé: Happily Ever After? In one scene, Angela accuses Michael of failing to show up for her when she needs him and calls him a "fake." Michael tries to disagree, but when she says she wants to end things, he responds, "I'm not going to beg you."
Article continues below advertisement
In Season 7, Angela has an issue with Michael using social media. If he doesn't delete his Instagram account, she warns him that it's over.
In addition to the couple's heated debates over Michael's Instagram account, Angela discovers the couple has more significant problems than his revenue stream. A Season 7 episode airing Dec. 18, 2022, will reveal that Angela's suspicions about her husband were apparently correct.
In an exclusive clip obtained by People, Angela shares with producers that Michael used his Instagram to talk to a 31-year-old mystery woman. Angela says he met the woman on the platform and has been communicating with her.
"They've been talking the whole time we've been fighting," she claims. "Not only since I was in Nigeria, but since I've come back, Michael has continued to talk to this girl."
Article continues below advertisement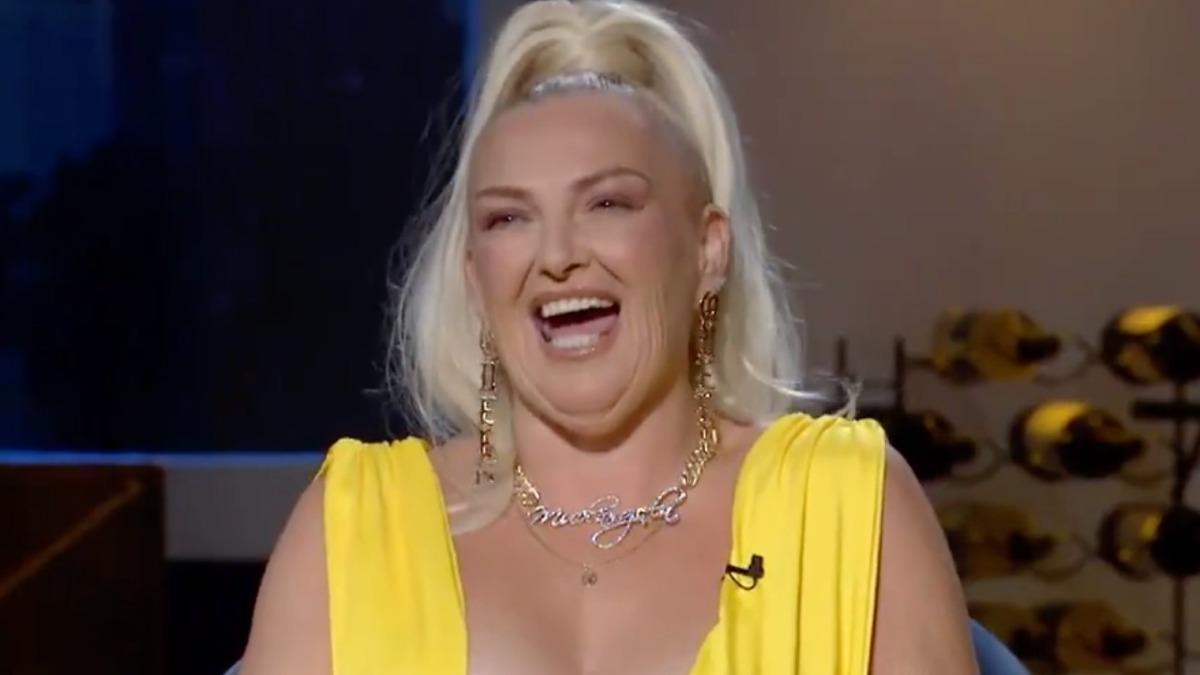 Angela also had proof of Michael professing his love to his alleged mistress via voice notes. Amid crying on camera, Angela played the notes to a producer, where they heard Michael making kissing sounds to the woman. He also tells her to "trust me" and promises the woman he "loves and misses" that he has "money coming."
Article continues below advertisement
After the message ends, a flabbergasted Angela continues sobbing as she reminisces about Michael sharing similar sentiments. She also declares that she can't "believe" her husband would betray her in such a profound way.
"That's how he would talk to me. He broke my heart. He really broke my heart," Angela admits. "He really broke my heart. I didn't deserve this."
Article continues below advertisement
While Angela seemed over Michael in the clip, the couple may have worked things out. As such, it doesn't appear that they have divorced.
Angela still has several TikTok and Instagram posts of her and Michael. Angela also created a TikTok slideshow of her and Michael's photos. The snaps showed the couple kissing each other in a booth.
Michael's Instagram account is still up, though it's a private page. In his bio, Michael declares his love for Angela and has a photo of him and his wife as his profile picture.
You can catch 90 Day Fiancé: Happily Ever After? on Sundays at 8 p.m. EST on TLC.