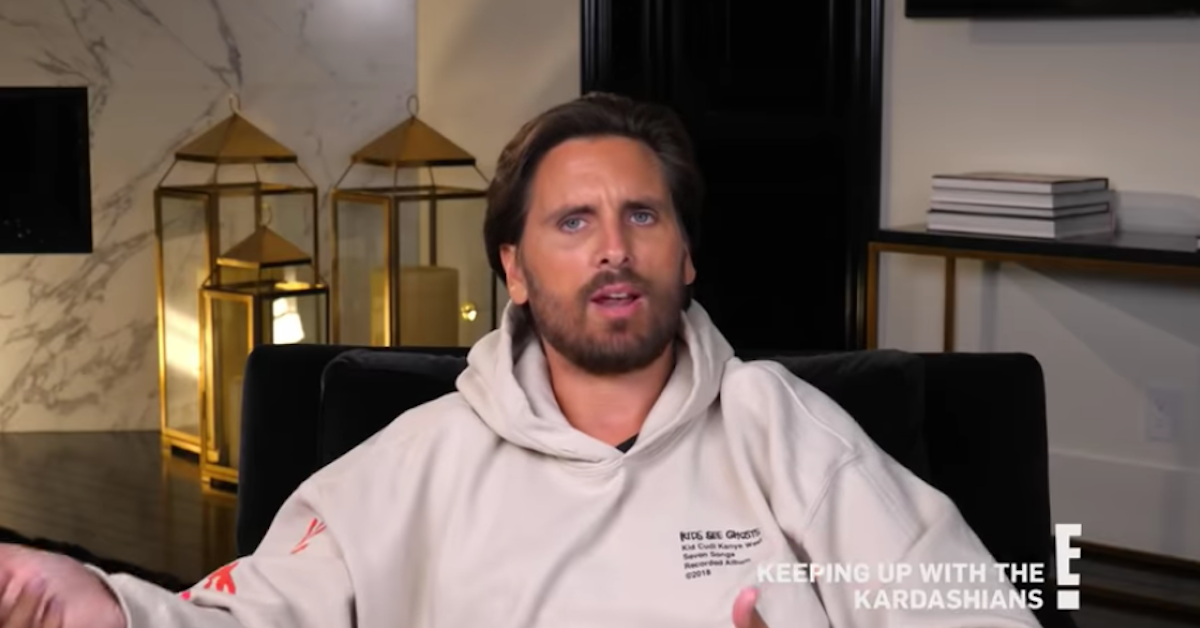 Is 'KUWTK' Implying That Scott Disick Caught COVID?
'Keeping Up With the Kardashians' seems to be teasing out two COVID storylines involving Khloe and Scott Disick. Did either of them actually have it?
The current and penultimate Season 19 of Keeping Up With the Kardashians follows the socialites in the weeks leading up to the COVID-19 pandemic and watches them contend with the nationwide lockdown measures put in place in March 2020.
Article continues below advertisement
The trailer for the current season promises we'll get to see the Kardashian-Jenner family experience their share of coronavirus scares, with Khloe receiving a nose swab on camera after Kim says she's "so worried" that her sister is "so sick."
And now that a new preview clip shows Kourtney's ex, Scott, feeling under the weather, fans are also wondering whether Scott Disick had COVID.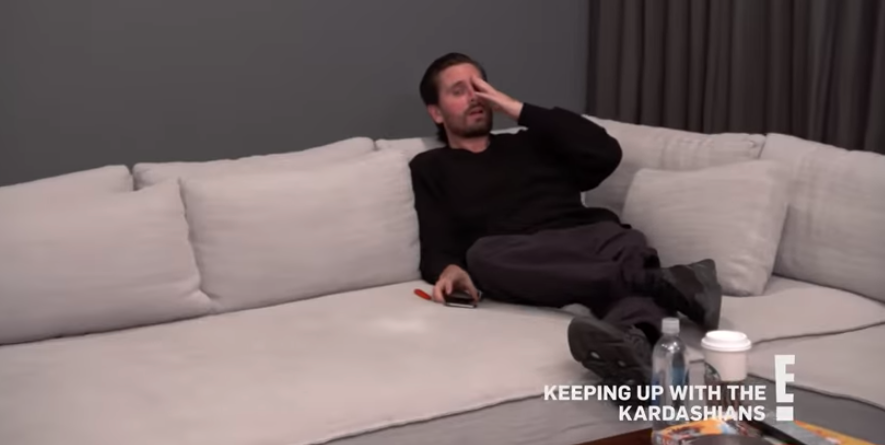 Article continues below advertisement
Did Scott Disick have COVID?
On the surface, it feels like these celebrities are just like the rest of us, praying they don't have the deadly virus that has been ravaging the globe and doing everything in their means not to contract it, while hopefully helping some of the less fortunate among us with all of their excess wealth. But are they really?
In early March, when news of the coronavirus was beginning to receive attention, "Lord" Scott decided to use the ongoing pandemic as a business opportunity by releasing a whole line of virus-themed merchandise that reads "PLEASE WASH YOUR HANDS" and "I'M STAYING HOME" for the clothing brand he started back in 2018, cheekily called Talentless.
Article continues below advertisement
But whether or not he and the rest of the Kardashian clan actually stayed home like Scott's hoodies recommend is another question entirely.
The reality stars have seemingly flouted shelter-in-place and social distancing orders since they were put in place by Calif. Gov. Gavin Newsom in March, be it to celebrate each other's birthdays, take private jets out for some "fresh air," or hang out at mask-less gatherings with other celebs.
Article continues below advertisement
It would certainly feel more entertaining to watch Keeping Up With the Kardashian stars drag out their COVID-19 statuses as a story line over the course of the season if the United States wasn't contending with a death toll of over 207,000 lives senselessly lost to the virus.
Was Scott Disick tested for COVID?
Of course, it's hard to speculate whether or not someone contracted the virus in the past, especially considering the shortage in testing toward the first few months of the pandemic. Add to that the fact that these reality stars have the means for the highest caliber of medical treatment and extreme security measures, and there's really no way of knowing whether Scott might have had COVID at some point, or been an asymptomatic carrier.
Article continues below advertisement
But we do know that Scott checked himself into the exclusive All Points North Lodge rehab in Colorado for a short stint in early May, as a result of his ongoing struggles with "past trauma," addiction, and the inherent loneliness caused by both the lockdown and his then-rocky (now ended) relationship with ex-girlfriend Sofia Richie. At the time of his admission into the rehab, Scott was tested for COVID-19 and his test results came back negative.
During the time it took between the testing and Scott receiving his results, he was placed under COVID-19 quarantine and isolated to his private suite in the resort-style mountain facility.
New episodes of Keeping Up With the Kardashians air Thursdays at 8 p.m. on E!