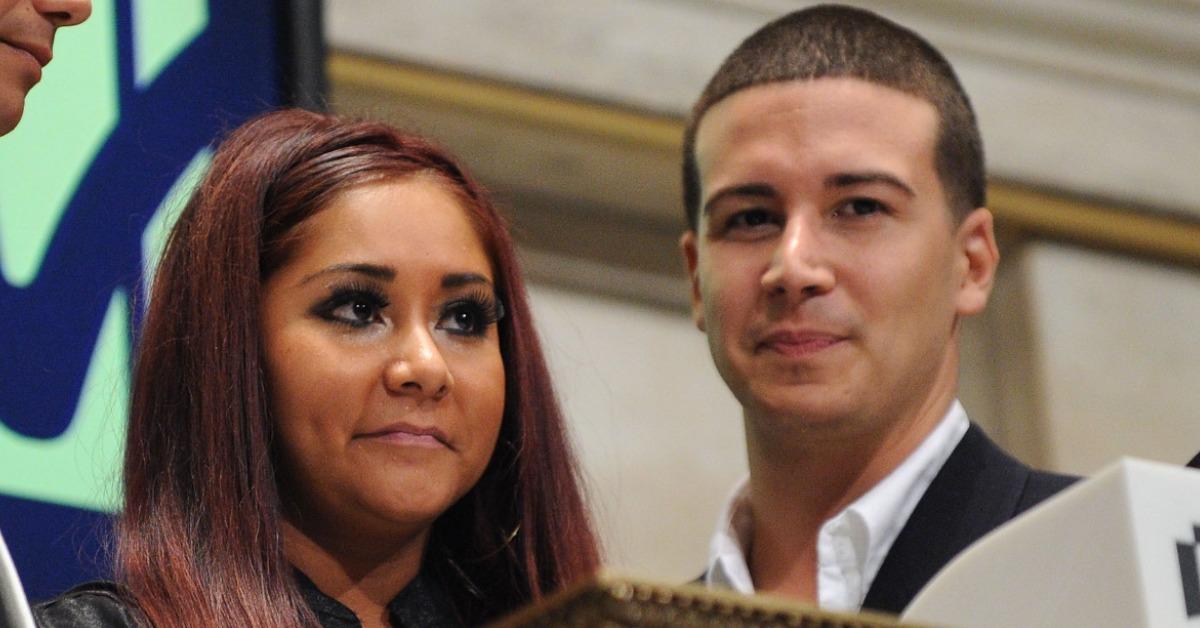 'Jersey Shore' Has Featured a Lot of Hookups Over the Years, but What Happened With Snooki and Vinny?
Veteran fans of the Jersey Shore franchise are likely aware of the romantic aura that existed between Nicole "Snooki" Polizzi and Vinny Guadagnino for years. Let's be frank here. There were points where things were so steamy between the two that you could pretty much cut the tension with a knife. But hey, it made for good television, right?
Article continues below advertisement
However, the real story of Snooki and Vinny's torrid romance is a lot more complex than one may think. So, did Snooki and Vinny ever officially have a relationship? Keep reading to find out!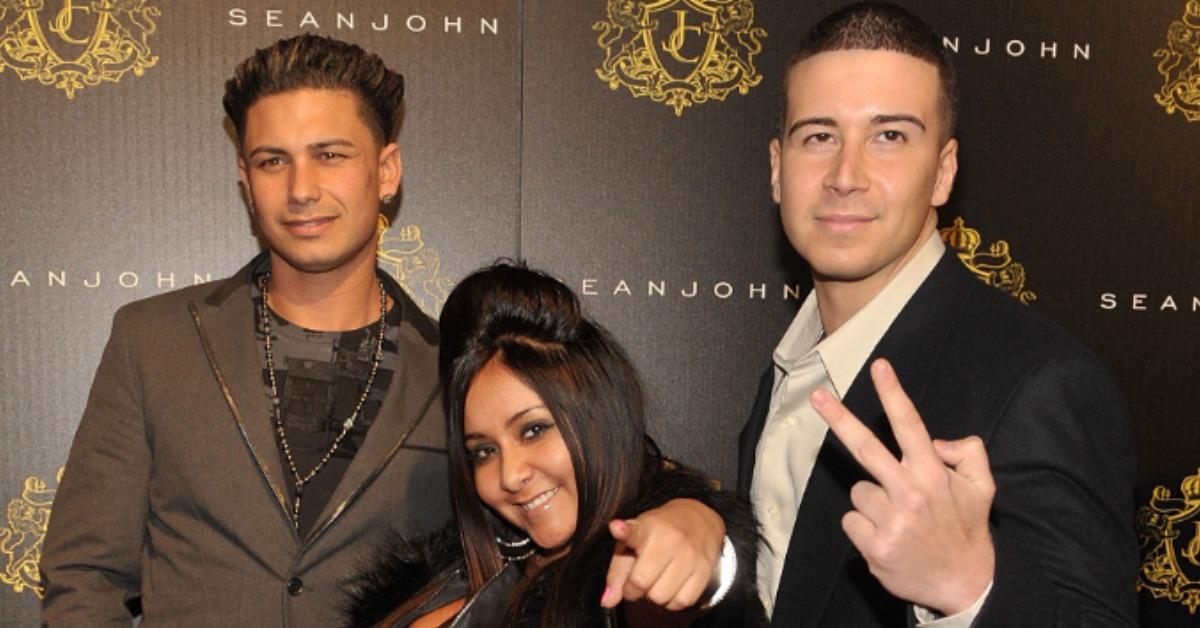 Article continues below advertisement
Did Snooki and Vinny ever actually have a real romantic relationship?
Despite their constant on-and-off hookups, romantic advances, and just a general sense of lovey-dovey-ness every time the two were around each other, Snooki and Vinny were never officially in a relationship. The story of them as a duo traces all the way back to the first season of Jersey Shore, and those earlier moments set the precedent for how their relationship evolved as the years went by.
Way back in 2009, when fans were just getting acquainted with the Jersey Shore family, Snooki and Vinny struck up a friendship during a pivotal moment in the former's life. While at a bar, Snooki got punched by a random man, something that became one of the show's earliest viral scenes. While the rest of the guys in the cast confronted the individual, Vinny hung back and made sure Snooki was OK.
Article continues below advertisement
In the second season of the show, Snooki is in a relationship with another man named Emilio, but those emotions that began forming in the first season between her and Vinny still remain. In one pivotal episode, Snooki falls into bed and has sex with Vinny for the first time. Despite being with Emilio, she does it again three episodes later.
Fast-forward to the third season and the dynamic between the two evolved even further. After a night of hard partying and directly after another hookup, Snooki returns home to Vinny and asks him to cuddle. He rejects her advances, telling fans in a confessional during the episode, "I care about her too much to let her smash two nights."
Snooki later reveals that she has real feelings for Vinny, to which he responds and says that the duo should remain "just friends."
Article continues below advertisement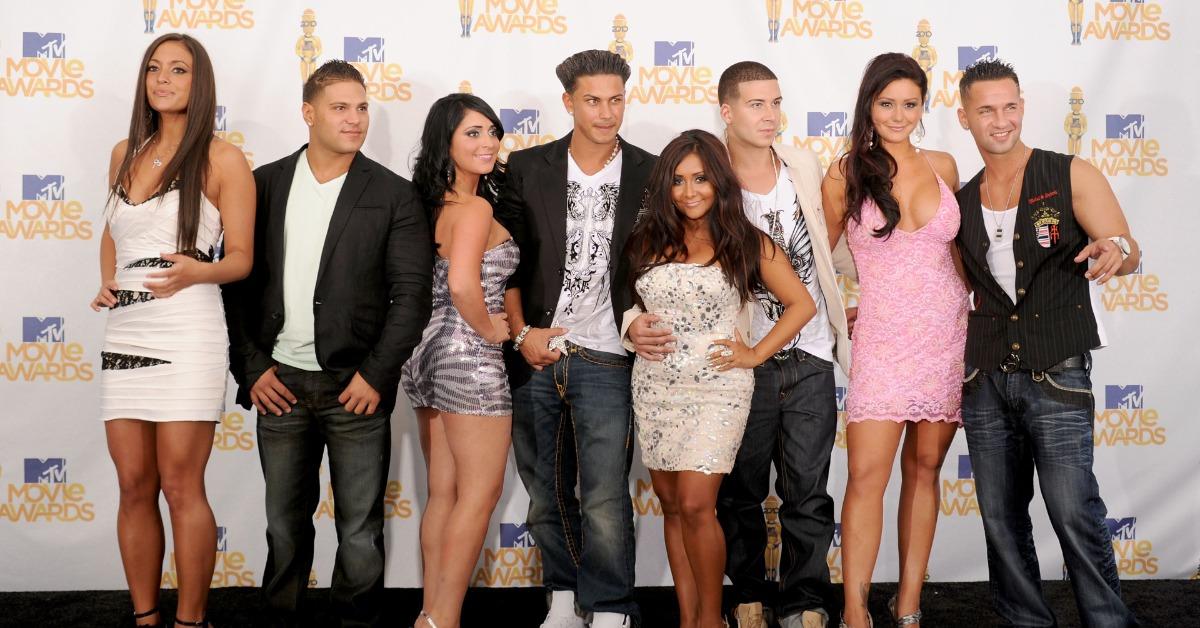 In the fourth season of the show, when the gang travels to Florence, Italy, Vinny and Snooki certainly make use of the romantic backdrop to hook up yet again. After a scene that shows Snooki crawling into bed with Vinny, the show cuts to Pauly in the confessional booth recalling the night. "I see Snooki's head popping up for air," he explained at the time. "We all know what's going down."
Article continues below advertisement
Snooki, who had just started dating her now-husband Jionni LaValle at the time, confesses her hookup to him. He responds, "Tell Vinny he's dead!"
That instance marked the last time that fans saw Snooki and Vinny engage in any sexual or romantic behavior. Throughout the fifth and sixth seasons of the show, the focus shifts to how the duo develop as friends without benefits. But that wasn't the last that we heard of their hookups.
When Vinny wasn't invited to Snooki and Jionni's 2014 nuptials, he gracefully understood why. "I think [I wasn't invited] because we hooked up to some capacity in the past," he said in an interview with Life & Style. "Maybe it wouldn't have been the best for me to [go]."
Vinny said he didn't blame Jionni: "I think it was just because of me doing comedy and going on podcasts and going up on stage. I would tell stories about hooking up with her ... That's what people want to know."
Article continues below advertisement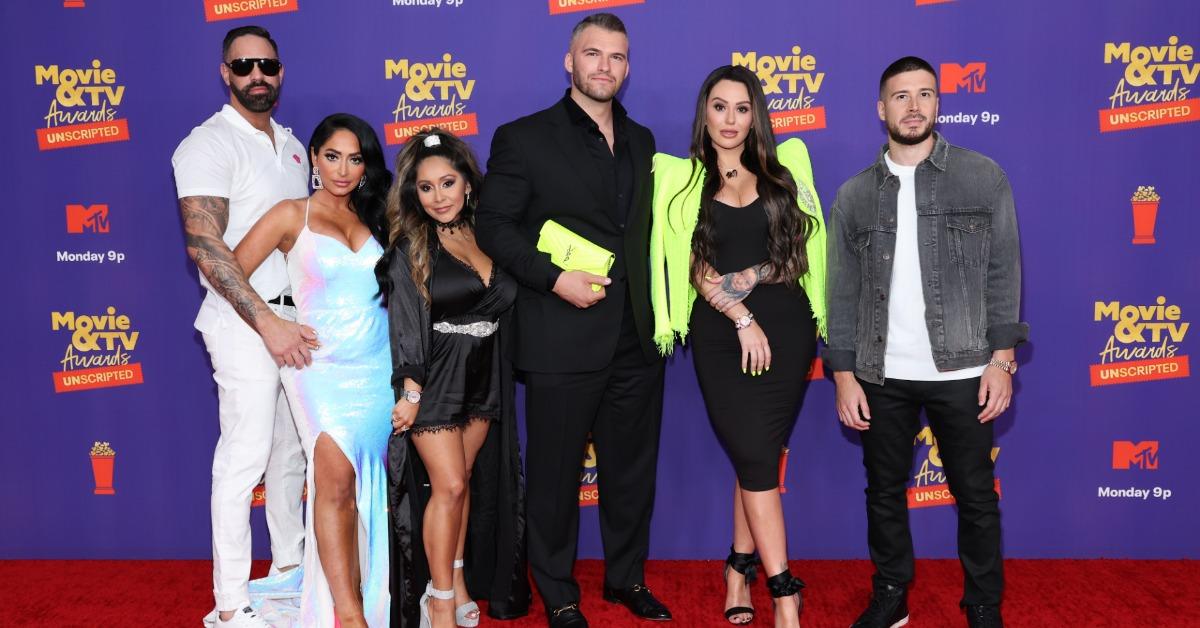 Snooki confirmed that Vinny's references to their past hookups in his standup comedy were largely the reason they fell out for some years. "That's why I kind of stopped talking to him for a little while," she told Life & Style in her own interview. "Just because I get it, it was in the past, whatever — but to use me for comic relief? Like, knowing that it's not cool to talk about that anymore, you know, when I'm married — that's just not really something a friend would do, you know?"
Article continues below advertisement
Nonetheless, the duo are on good terms today. "So I kind of backed away from him after that because I didn't really think that was something a friend would do — but we talked it out and we're fine. We're over it," she explained of the situation.
Now, just like back in the old days, fans of Jersey Shore can still catch Vinny, Snooki, and the rest of the gang engaging in all of their trademark hilarity on Jersey Shore: Family Vacation, which is available for streaming on Paramount Plus.