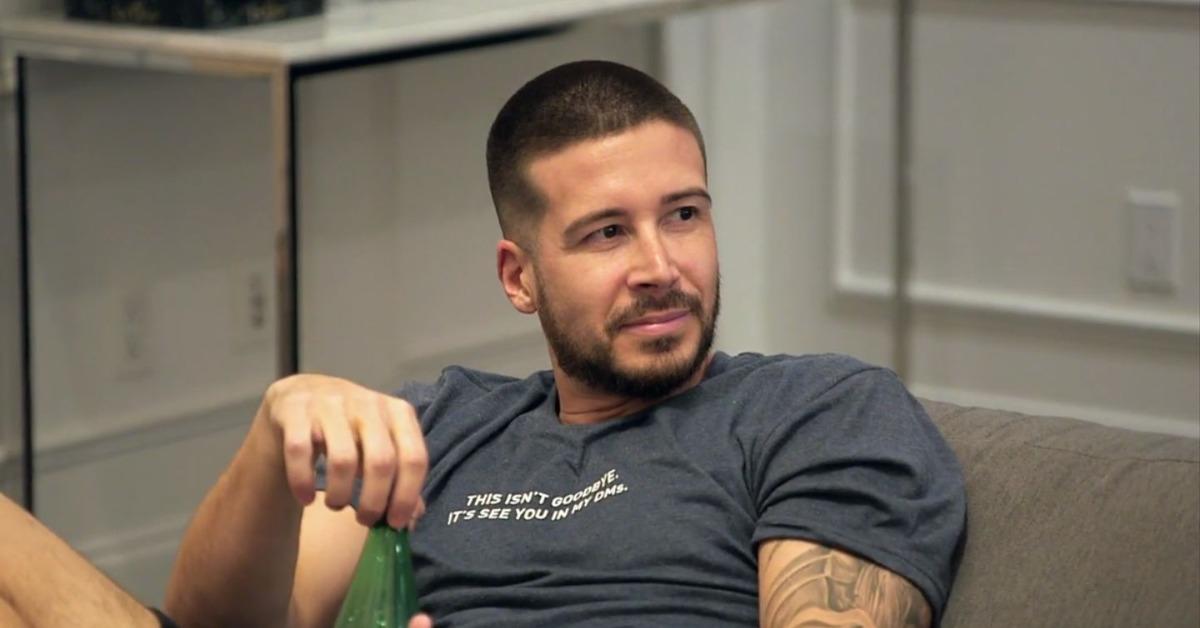 Vinny Was Super Homesick While Living in LA on 'Jersey Shore: Family Vacation'
Unlike most of his Jersey Shore: Family Vacation co-stars, Vinny Guadagnino doesn't have a lot going on in Season 5. Sure, he's still the "keto guido" we all know and love, but he isn't in a serious relationship and he isn't having babies left and right. Instead, Vinny is still trying to figure out where he fits in, and part of that journey includes selling his recently purchased L.A. home. So, where does Vinny live now?
Article continues below advertisement
He admitted in Season 5 that he felt homesick. He bought a multi-million-dollar house in L.A. in the hopes of working on his career in entertainment on the West Coast. However, while he says on the show that he did find opportunities thousands of miles away from home, it just isn't worth it to feel so excluded from all of his friends and family's biggest life moments.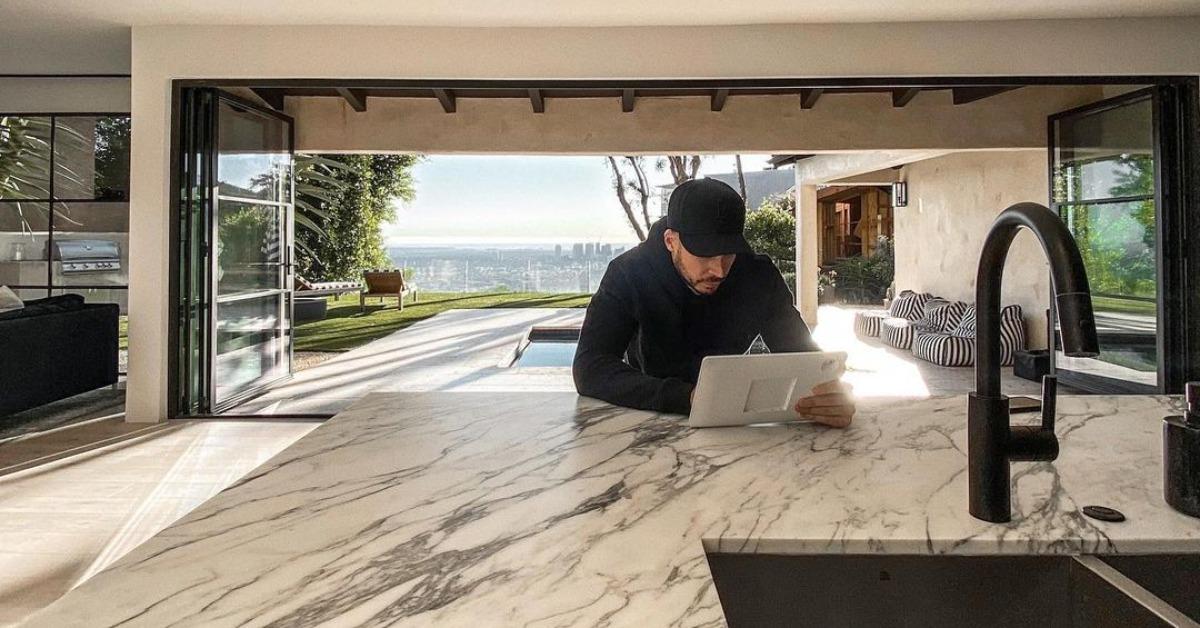 Article continues below advertisement
Where does Vinny from 'Jersey Shore" live now?
Vinny sold his L.A. home in September 2021. It happened during filming for Jersey Shore: Family Vacation Season 5; on the show, Vinny made plans to move back to the East Coast and be near family again. There's a good chance that's where Vinny lives now. He recently shared an Instagram photo in which he's shirtless in a bedroom and he tagged New York City in it, so he could have bought a new home there, which is far closer to where the majority of his family lives.
Even if Vinny remains on the East Coast, he can still pursue different career endeavors without permanently relocating to L.A. When he was part of a Chippendales residency in Las Vegas, he didn't move to Nevada full-time. So even though he was a little embarrassed to throw in the towel on his L.A. dream, going back home to Staten Island or near there isn't the worst thing in the world.
Article continues below advertisement
Vinny bought a house in L.A. in 2021.
When Vinny bought his L.A. house, he shared images about the purchase on Instagram. He called himself "Bicoastal Vinny" and made it clear that he planned to split his time between the East and West Coast. Apparently, juggling both worlds was a bit much for him in the end. And as fans see in Jersey Shore: Family Vacation, Vinny's need to head back home to his family far outweighs any plans to be a permanent jet-setter.
Article continues below advertisement
Vinny and Angelina's feud is still a thing in Season 5 of 'Jersey Shore: Family Vacation.'
Before Vinny can tell any of his co-stars that he sold his house less than a year after he bought it and that he plans to move home to the East Coast, Angelina Pivarnick and Deena Cortese surprise him with an impromptu visit on Jersey Shore: Family Vacation. This is after Angelina spreads a fake rumor about Vinny getting a woman pregnant.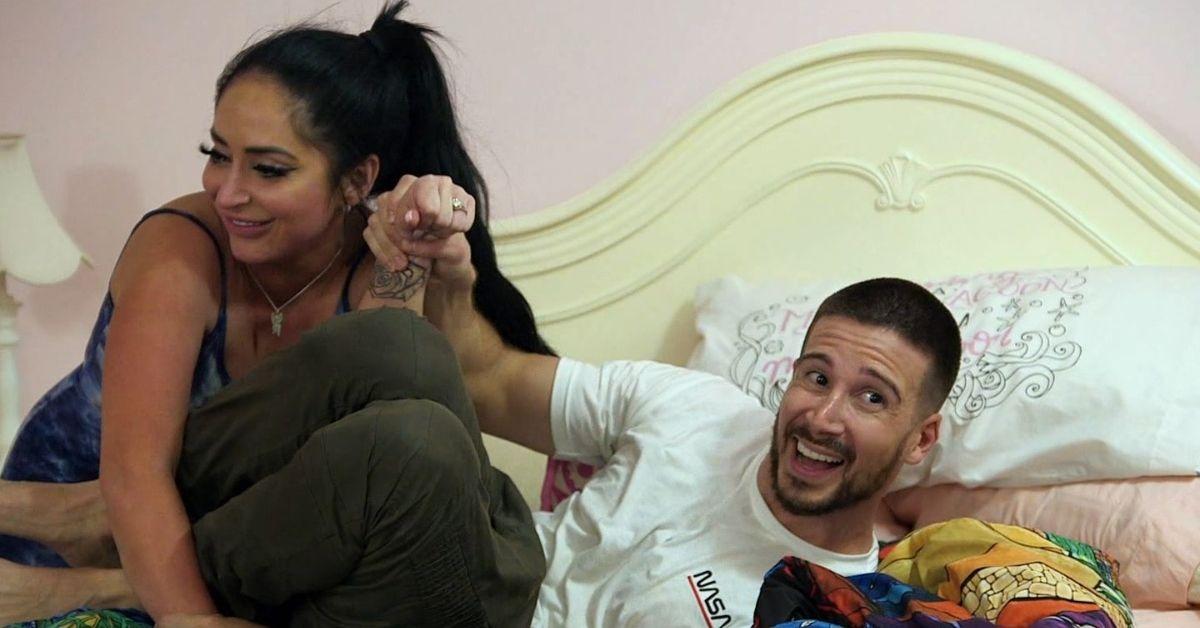 Knowing the two of them, Vinny likely has plans to get back at Angelina for spreading a lie among their group of friends. Their rivalry has gotten to the point where Jersey Shore fans don't know if Angelina and Vinny will fight forever or eventually hookup. And at this point, the latter wouldn't be so bad if it made them let up on the incessant pranking and teasing.
Watch Jersey Shore: Family Vacation on Thursdays at 8 p.m. EST on MTV.