Ariana Grande Was Allegedly "Super Rude" to Disney and Universal Studios Workers
Multiple stories from Disney employees claim that Ariana Grande isn't an easy celebrity to deal with, but why? Here's what we know.
While Ariana Grande may be a princess in fans' eyes, she's allegedly a villain in the eyes of others. Particularly, Disney employees and cast members. The "thank u, next" singer is being slammed by Disney employees for her entitled behavior while visiting the parks.
Article continues below advertisement
These are all just stories and can't be confirmed, similar to the incident where one TikToker claimed Ariana hooked up with Jimmy Fallon. But there's power in numbers and the fact that there are multiple stories regarding Ariana's allegedly rude behavior could be indicative of the truth.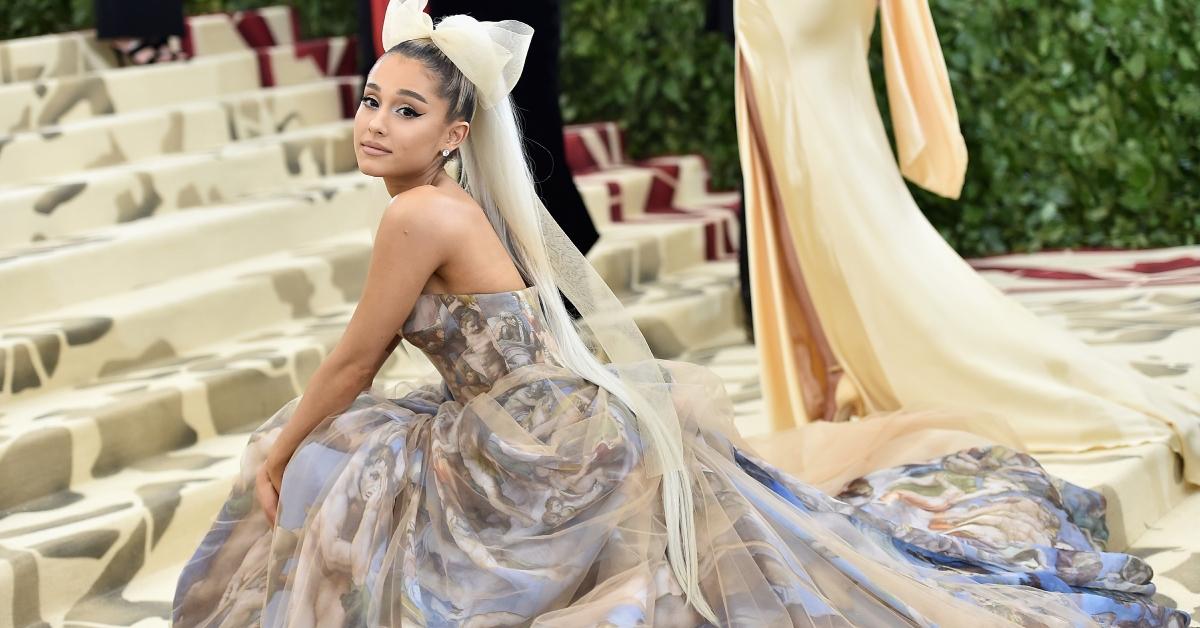 Article continues below advertisement
There are multiple stories claiming that Ariana Grande was rude to Disney employees.
TikTok creator Chelsea Reese (@teresa_jack), who runs her own dress company, explained in a TikTok video that nobody dislikes Ariana Grande more than the Disney Guest Relations cast member. While Chelsea isn't a Disney cast member, she is sharing some of the stories she has heard and diving into some of the messages she has received on TikTok about Ariana.
As for Disney Guest Relations cast members, she explains that these park workers, who can be identified by their plaid vests, sometimes escort VIP guests — including celebrities — onto rides. Typically, the VIP guests will be able to bypass the line in order to get on the ride quicker, but other than that, they are treated like any parkgoer.
Article continues below advertisement
However, according to Chelsea, that wasn't enough for Ariana.
"Ariana Grande doesn't just cut lines, she shuts them down," Chelsea said, claiming that the pop singer demanded a ride be shut down to the public so she could ride by herself. Not only was the ride closed down to paying park guests, but everyone who had been waiting in line had just wasted their time.
Article continues below advertisement
In another video, Chelsea shared more things she had heard about Ariana, like when she allegedly showed up four hours late to film her performance for Disney's 2015 Christmas Celebration. The performance was filled months in advance and cast members were kept waiting while wearing heavy winter attire in the summer heat.
There's also talk that she kicked cast members out of their break room so she could have air conditioning. Allegedly, a cast member, who didn't know this had happened, was terminated for walking into the break room.
Article continues below advertisement
There are also reports that Ariana didn't pay attention when employees discussed ride safety as they were boarding, and she allegedly tried to sit on Big Sean's lap while riding Space Mountain.
Another TikTok user named Reilly (@tombreadison), who claims to be a former Universal Studios park worker, also had a story about Ariana.
Article continues below advertisement
In a video, she explained that she was working in a haunted house during the park's beloved Halloween Horror Nights, when the attraction suddenly emptied out. Guests stopped coming through, which made no sense given there was a line and the park had sold out that night.
"All of a sudden, a group of bodyguards, Ariana Grande and her dog came through," Reilly said. While she had fun scaring the Victorious alum during her brief interaction with her, she later learned from her coworkers that Ariana had been a total Karen to workers.
Article continues below advertisement
"Ariana was being super rude to the team members," Reilly said. "She was demanding free food, she was p----- o-- because they would have to clear the house, then let her walk through and she was being impatient because there had to be time to clear the guests out of the park so she could have her own experience going to the houses."
And as if there wasn't enough evidence against Ariana, one TikTok video shows her trying to cop some woman's hair bow she liked while at one of the parks.
Ariana sternly looks into the camera and claims she's joking, but the fact that she tried to take the bow off the woman's head while her back was turned definitely left a bad taste in some people's mouths.