Alleged Lies and Deceit Sent an Innocent Man to Prison in 'The Thing About Pam' — What Happened?
The district attorney in 'The Thing About Pam' successfully sent a man to prison for his wife's murder. Was he actually innocent? What did the DA do in the Pam Hupp case?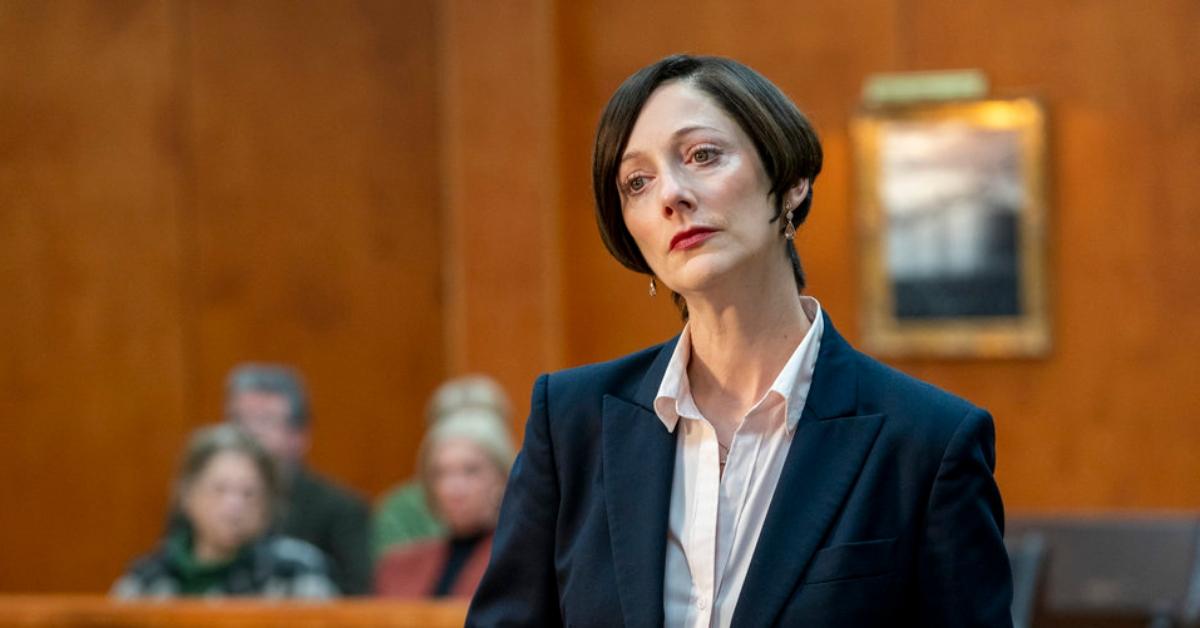 According to The Washington Post, when a person is released from prison because they're wrongfully convicted, "54 percent of those defendants are victimized by official misconduct, with police involved in 34 percent of cases, prosecutors in 30 percent, and some cases involving both police and prosecutors." Those numbers are both shocking and alarming, and probably wouldn't surprise Russ Faria.
Article continues below advertisement
In NBC's The Thing About Pam, based on the Dateline podcast of the same name, Russ (played by Glenn Fleshler) is convicted of murdering his wife, Betsy Faria (Katy Mixon), and consequently spends three years in prison. Eventually he would be exonerated, and Betsy's friend Pam Hupp (Renee Zellweger) would be charged with her murder. However, Russ had years of his life taken away due to alleged wrongdoings on the part of then-district attorney Leah Askey (played by Judy Greer). But what exactly was DA Leah Askey accused of doing in the Pam Hupp case? Here's what we know.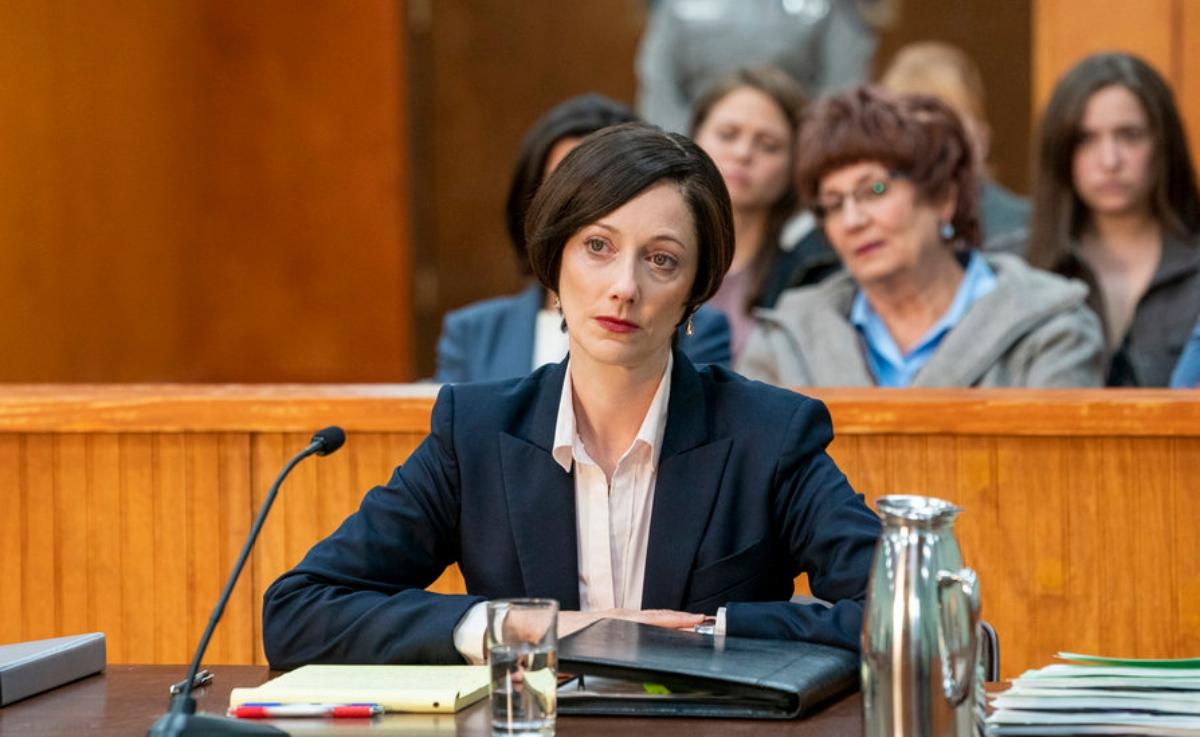 Article continues below advertisement
What did the district attorney allegedly do in the Pam Hupp case?
On a cold night in Troy, Mo. in December 2011, Russ Faria returned home after an evening out with friends to find his wife Betsy dead, lying their living room floor. She had been stabbed 55 times. Russ frantically called the police and after they arrived, he was immediately taken in for questioning. Two years later, Russ would be convicted of murdering Betsy, despite having a solid alibi and only circumstantial evidence to support the conviction.
Pam Hupp was Betsy's close friend and, four days before her death, was suspiciously added to Betsy's life insurance policy after Russ was removed. Upon Betsy's death, Pam would receive $150,000 but was instructed to set up a trust for Betsy's daughters. Pam could not have been more helpful to the police, essentially setting up Russ Faria as Betsy's killer. He was convicted of murder in the first degree in November 2013.
Article continues below advertisement
However, in late 2015, Russ was exonerated and quickly sued the prosecutors and investigators, claiming that DA Leah Askey and the police "fabricated evidence, ignored exonerating evidence, and failed to investigate the other obvious suspect," which was Pam Hupp (per NBC News). During Russ's retrial, two new pieces of evidence came up that certainly should have been included in his initial trial.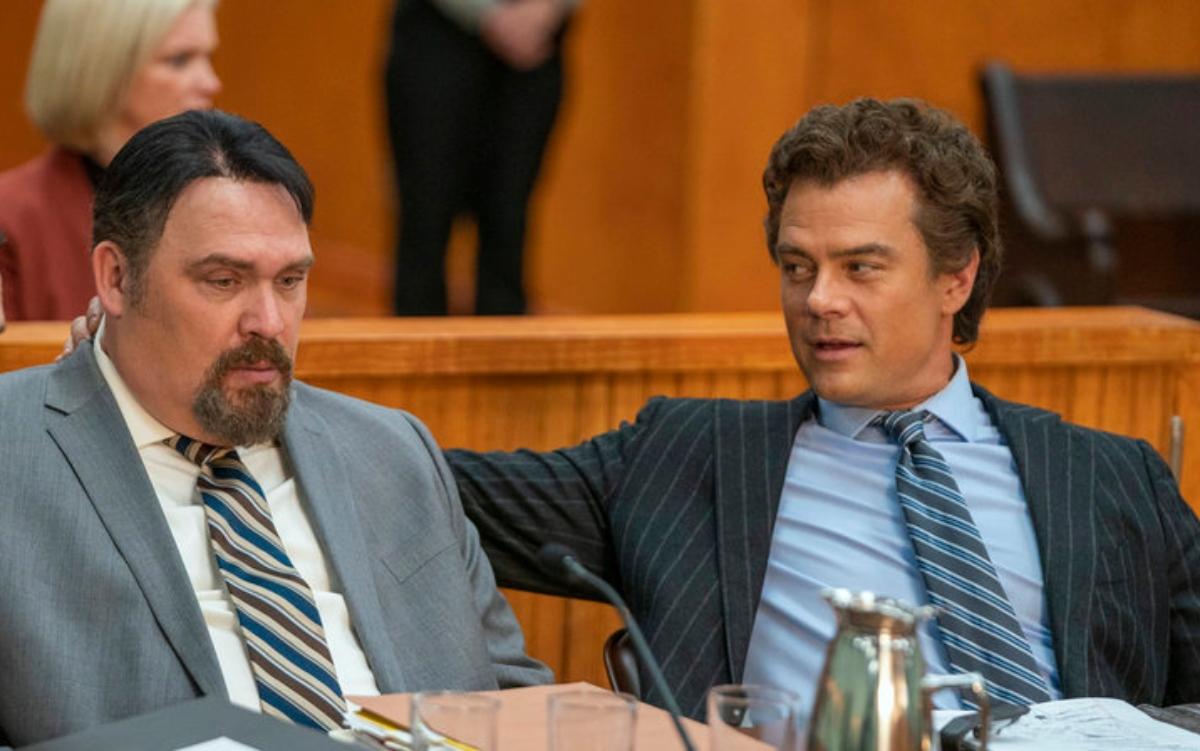 Article continues below advertisement
Firstly, on the night of the murder, Pam insisted on driving Betsy home from a visit to her mother's house, despite the fact that Betsy was supposed to stay the night there. Secondly, Pam was in line to receive $150,000 from Betsy's life insurance, but this information had been suppressed by the judge. Also, despite Pam being an integral witness against Russ Faria, having spoken at length about him to police, the defense was not allowed to cross-examine her.
Russ would later receive a $2 million settlement from this lawsuit, though it's important to point out that, by that point, Leah Askey's name was no longer on the civil suit. What about her side of the story?
What does Leah Askey have to say about how she handled the Pam Hupp case?
In July 2021, former Lincoln County district attorney Leah Askey (now Chaney), spoke with KSDK about the accusations regarding how she handled the Faria case. She came forward after current Lincoln County prosecutor Mike Wood announced that Pam Hupp was formally being charged with the murder of Betsy, while also stating that Russ's case was "driven by ego and a prosecutor who was working toward an agenda rather than the truth."
Article continues below advertisement
As KSDK cites, following Betsy's death, the Lincoln County Sheriff's Department called in the St. Louis Major Case Squad, a "conglomeration of detectives from police departments across the St. Louis area who, when called, send about 20-30 detectives into a jurisdiction for about five days to investigate a murder." Leah claims that all the evidence they brought to her implicated Russ Faria only in the death of Betsy.
Article continues below advertisement
As far as Betsy's insurance policy goes, Leah knew that Pam (who worked for an insurance agency) would be aware of the fact that four days was probably not enough time for any updates to be effective. "To me, it's as much of a motive to kill someone to get insurance money as it is to kill someone to preclude insurance money from leaving them," Leah told KSDK. When Leah would ask the Major Case Squad questions, she was brushed off and told things like, "Don't Nancy Drew it, Leah."
Leah also didn't feel like Pam Hupp had the physical strength necessary to fatally stab a person 55 times. (At the time, Pam Hupp walked with a cane.) Because Leah was only five years out of law school when she became district attorney, she asked the Attorney General's office for help, who then sent various prosecutors to aide her in this case. She was really doing all that she could.
Article continues below advertisement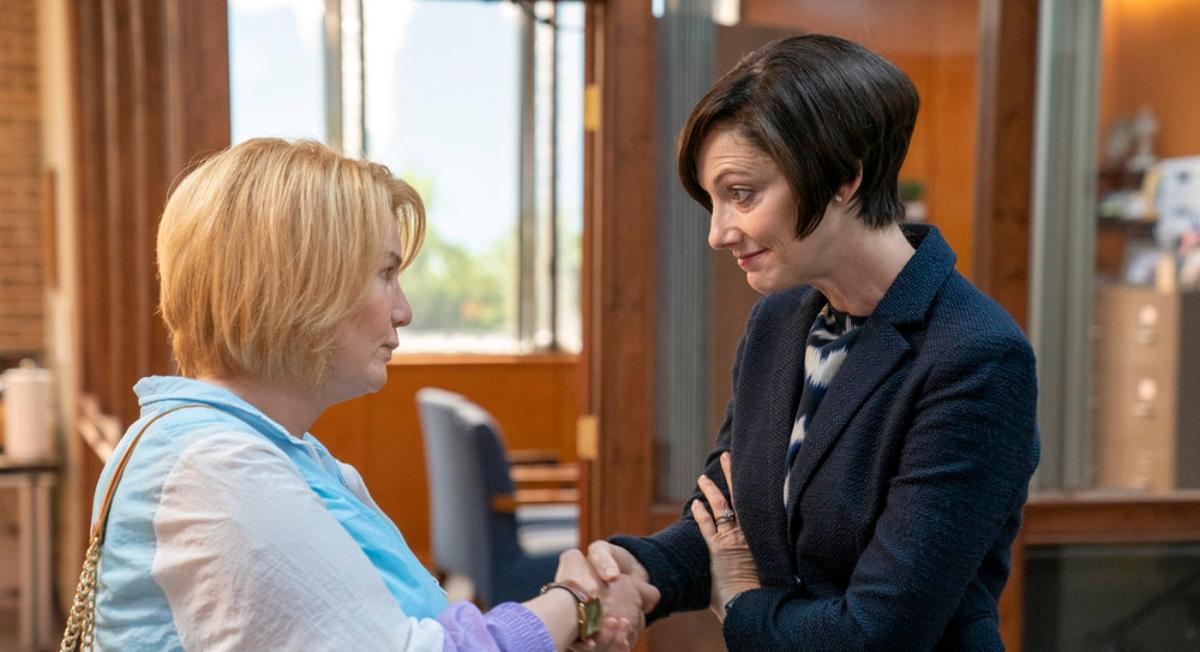 Leah claims she was equally as shocked by Russ's guilty conviction in 2013 because she "knew we had a largely circumstantial case, and they didn't even go for the second-degree murder charge we had included." Soon after Russ's conviction, his attorney Joel Schwartz lodged bar complaints against Leah claiming she was withholding evidence from him. Those complaints were "not sustained."
Article continues below advertisement
During Russ's 2015 retrial, Leah had even more evidence against him that was not submitted during his initial trial and felt more confident this time around that his conviction would be upheld. When it was overturned, Leah was "devastated." While Leah was named in Russ's lawsuit, she was "dismissed out of it and found not to have committed the things that they allege that I committed," she revealed to KSDK.
Leah then requested an investigation be launched into her conduct and, again, no wrongdoing was found. She was also accused of ordering evidence be destroyed, but it was just relocated to another county. It remains to be seen if Leah's side of the story will be depicted in The Thing About Pam, but we sincerely hope so. If not, we're ready for a sequel.
The Thing About Pam airs on Tuesdays at 10 p.m. EST on NBC and is available to stream on Peacock the following day.