What a Deep Voice You Have! — Here's Why the Narrator Sounds Familiar in 'The Thing About Pam'
There's nothing more relaxing than turning on a true crime documentary — perhaps listening to a true crime podcast — and basking in the drama, the shocking twists and turns, and the butchery of it all. Maybe we're just a bit more twisted than the average person. While we may be more twisted, America clearly has a thirst for true crime-centered content, as NBC's miniseries The Thing About Pam, based on the Dateline podcast of the same name, is one of many recent true crime entries.
Article continues below advertisement
Oscar winner Renée Zellweger (Judy) plays convicted killer Pam Hupp, who fatally stabbed cancer patient Elizabeth "Betsy" Faria in 2011 and framed Betsy's husband, Russ Faria, for the deed. Russ (played by Glenn Fleshler) was wrongly convicted in 2013, only to later be found not guilty. Pam was Betsy's loyal friend, right, so what was the midwestern Catholic mom's motive? It was all about cashing in on Betsy's life insurance policy.
From showrunner Jenny Klein, The Thing About Pam takes a more comedic approach in its storytelling, even boasting a campy, deep-voiced narrator (who tells viewers to make note of important timestamps). True crime connoisseurs may have instantly pinpointed the familiar voice. Here's how you know him.
Article continues below advertisement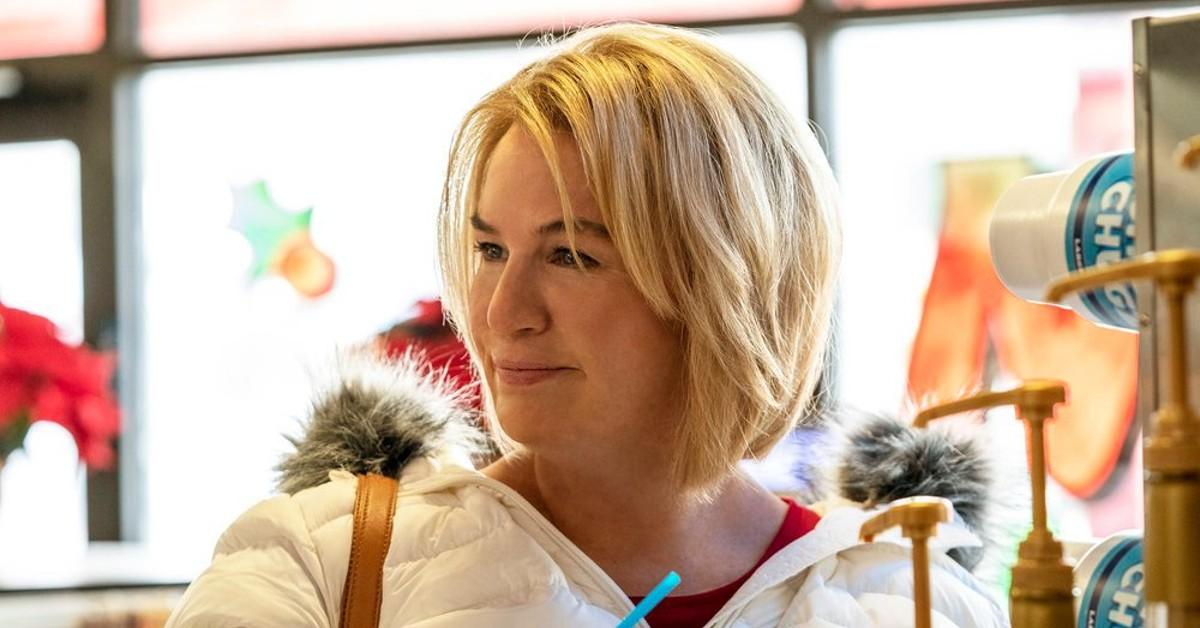 Who narrates NBC's biopic series 'The Thing About Pam'?
The seemingly trustworthy narrator of The Thing About Pam is none other than Canadian broadcast journalist Keith Morrison. See, the silver-haired fox has been a correspondent for NBC's Dateline since 1995. The veteran journalist's enticing, dramatic retellings of real-life atrocities has entertained true crime junkies for decades — including Saturday Night Live alum Bill Hader! In fact, the long-time Dateline superfan spoofed Keith's iconic voice a slew of times during his memorable stint on SNL from 2005 to 2013.
Article continues below advertisement
Not only is Keith Morrison the narrator of the NBC miniseries, he also narrated the popular Dateline podcast that the scripted series is based on. Unsurprisingly, Keith also tackled said baffling murder case involving Pam Hupp in the Dateline television episodes. Essentially, Keith has his finger on the pulse of this story.
Article continues below advertisement
Keith Morrison doesn't believe there's anything special about his now-iconic voice.
"There's nothing special. I just talk funny," Keith Morrison said in an interview with USA Today, lowering his voice for a gag. "The older you get, your voice tends to get a little more rounded or mellow. I have been in this business a very long time, and I have listened to tapes when I was doing items for Nightly News or for Canadian television, many years ago, and I sound like I'm trying to do an imitation of Walter Cronkite or something."
We beg to differ, Keith. And while we all tend to think Keith's buttery smooth voice is the epitome of perfection, he keeps his tone in mind when interviewing people.
"From the very beginning, I felt like there was something obviously that needed to be done here, but something that could be also very invasive," Keith explained.
Article continues below advertisement
"When you're doing a story about the worst thing that's ever happened to a family, to a mother, to a brother or sister, anybody, and you've got them sitting across from you, and there are cameras pointed at them everywhere, and you know in your head you're going to be asking them some very personal questions, which they probably wouldn't tell even a friend, and you're gonna put it on television — you have to be aware that that is a little invasive."
That's fair. There's a time and a place for theatrics.
New episodes of The Thing About Pam air on Tuesdays at 10 p.m. EST on NBC.