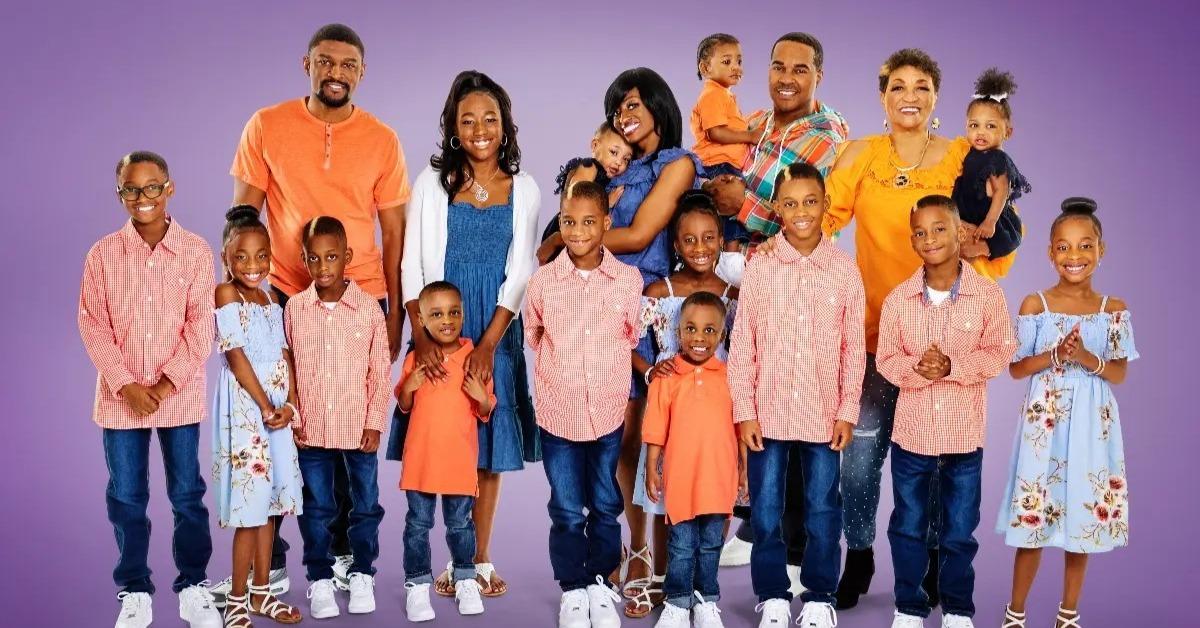 The Derricos Have Lots of Family Around to Help out With Their Growing Brood
When you have a family of 14 young kids and aren't opposed to that number growing, your only saving grace has to be the possibility of a nanny, right? With the Derricos on TLC's Doubling Down With the Derricos, the idea of hiring a nanny seems like a no-brainer.
Karen and Deon Derrico have done their best to raise their larger-than-life family on their own, but on the show, they have also spoken about the possibility of getting some help.
Article continues below advertisement
Back in Season 1, Karen admitted that "me time" wasn't really an option for her. The topic of hiring one or multiple nannies to help out came up and she wasn't wild about the idea. But there comes a time when some parents have to admit that getting a little bit of help in raising more than a dozen kids is totally fine.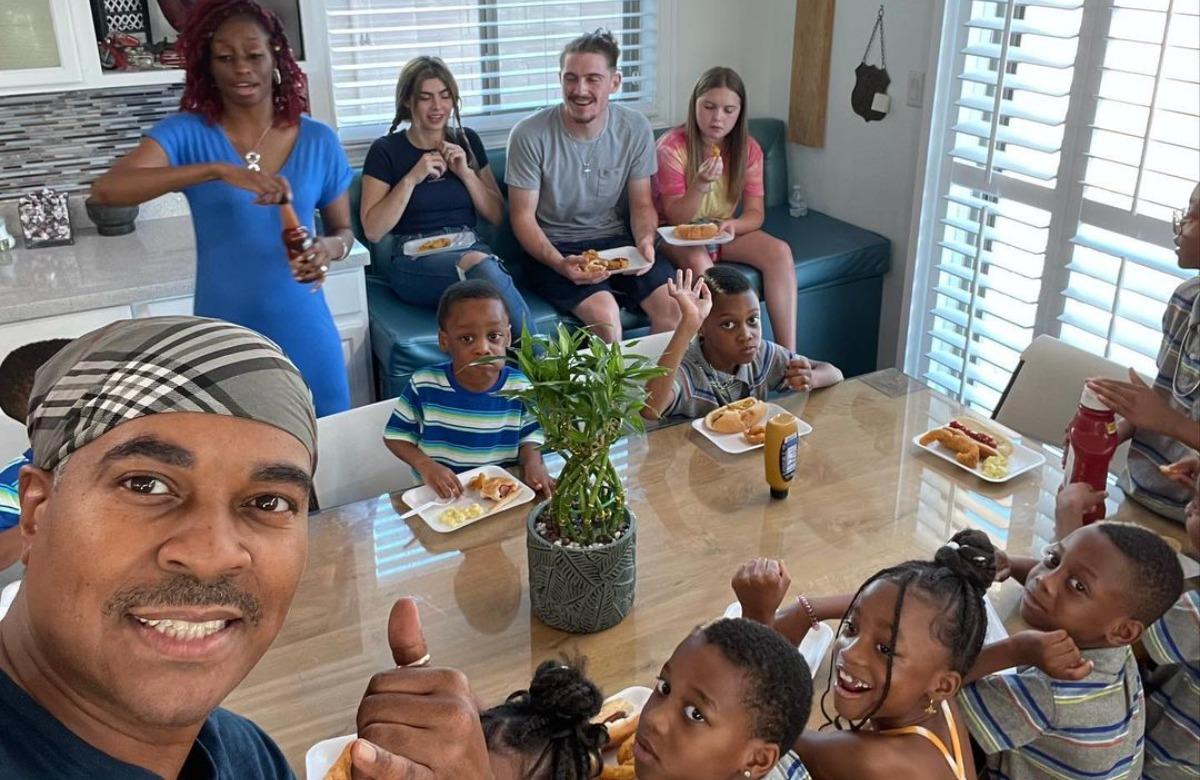 Article continues below advertisement
So, do the Derricos have nannies?
Right now, it doesn't look like Karen and Deon have nannies for their kids. On social media and on their show, neither parent has opened up about hiring a nanny or long-term babysitter. In fact, when most of the Derrico kids had to be homeschooled during the COVID-19 pandemic, Karen took it upon herself to act as their in-home teacher.
As a stay-at-home mom, she does plenty, which is why the topic of searching for a nanny has come up more than once.
Karen and Deon do have a teenage daughter, Darian, but they have made it a point not to place too much responsibility on her shoulders since she, too, is one of their kids.
Unlike the Duggars of 19 Kids and Counting and Counting On, who teach their daughters at a young age that caring for the younger siblings is a must, Karen has said that she doesn't want that for her oldest daughter, even if it would mean getting some free help.
Article continues below advertisement
However, Darian isn't above helping out when she's needed. In a YouTube video released by TLC before the series premiere in 2020, Karen spoke highly of her eldest daughter.
"Darien is our oldest. She is 13 years old," Karen said at the time. "She's smart, gets straight A's in school, she loves socializing, loves to make friends, and at home, she's extremely helpful. She helps with breakfast, she helps us to wrangle up all the children."
Article continues below advertisement
Deon and Karen Derrico have family helping them out on 'Doubling Down With the Derricos.'
Even if Deon and Karen haven't yet bitten the bullet on hiring a nanny or getting some kind of permanent outside help, they seem to already have plenty of support in the form of their extended family members who come around often. Fans have gotten to know Deon's and Karen's mothers already and saw how during the pandemic, everyone stepped up to help them out.
"We have been blessed and challenged to handle things that most households could not do," Deon told The Grio. "My mother just moved back here from Detroit about four months ago, right before the pandemic. We also have my nephew, Eric, and he's at our house every day and helps with grocery runs, and helps out with our family-run real estate business. Even with their help, we're still outnumbered all of the time."
Watch Doubling Down With the Derricos on Tuesdays at 10 p.m. EST on TLC.