Do Victor and Benji Break Up for Good in 'Love, Victor' Season 3? (SPOILERS)
Do Victor and Benji break up for good in 'Love, Victor' Season 3? Their relationship has been a roller coaster. Let's break down what happens.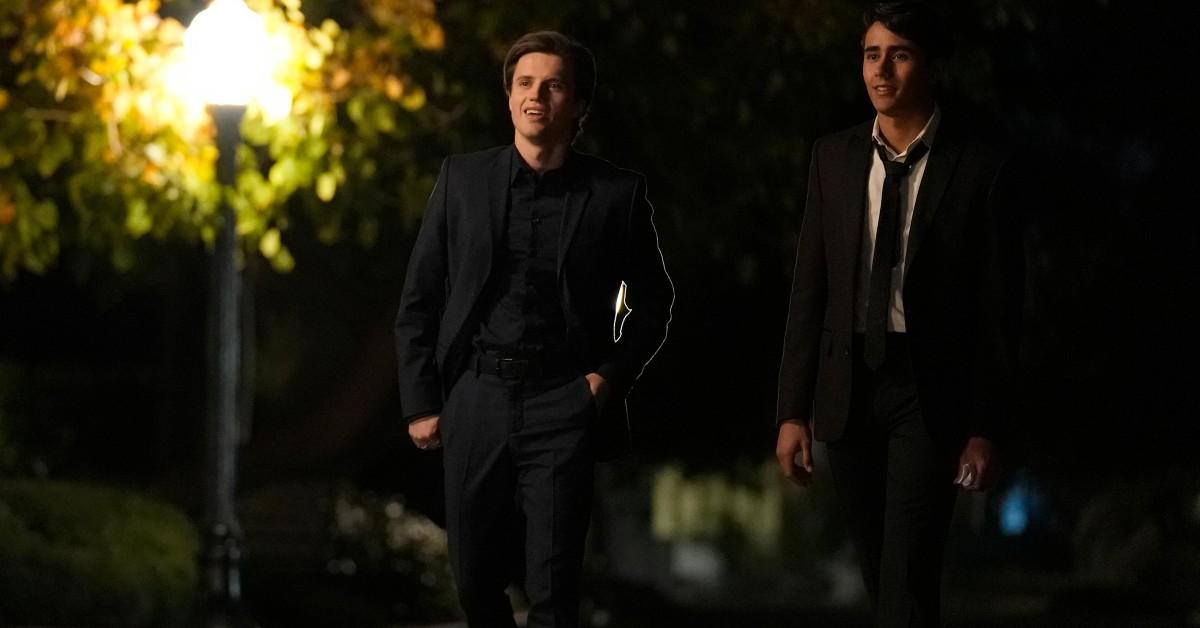 Warning: The following article contains major spoilers for Love, Victor Season 3 on Hulu.
Do Victor (Michael Cimino) and Benji (George Sear) finally break up for good in Love, Victor Season 3? They could seriously give Ross (David Schwimmer) and Rachel (Jennifer Aniston) a run for their money in the on/off relationship game.
Article continues below advertisement
After Love, Victor's intense Season 2 cliffhanger, the opening episode of Season 3 reveals who Victor chose — Benji. However, their rekindled romance is quickly snuffed out by Benji's relapse. He admits that he had a few drinks before Victor showed up on his porch.
Benji goes to rehab. Victor is thrilled when he returns, only for Benji to break up with him.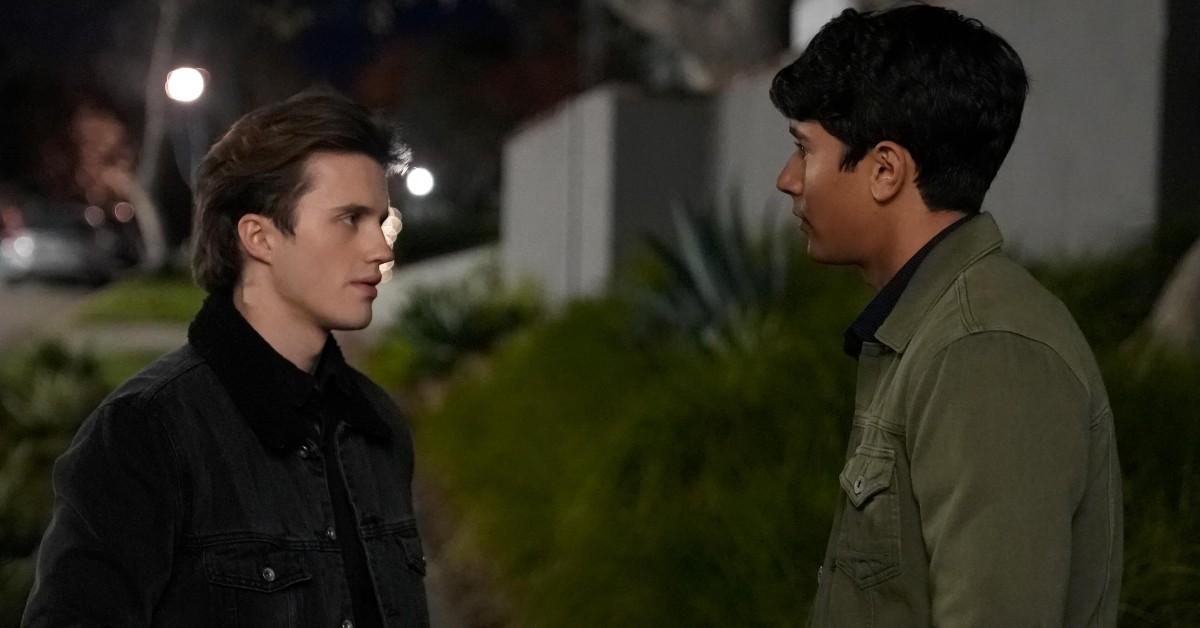 Article continues below advertisement
Does Benji go to boarding school? (SPOILERS)
To be fair to Benji, staying away from relationships is a crucial part of his sobriety journey. He has to focus on himself first and foremost. However, that doesn't quell the pain of the breakup for Benji or Victor.
Victor's mom Isabel (Ana Ortiz) notes that Victor was coping with the breakup by rewatching Emily in Paris — the bad season.
Eventually, Victor ends up clicking with the blind date that Isabel sets up for him. Nick (Nico Greetham) is cute and sweet and obviously digs Victor. Who knew mothers could set up the perfect rebound relationships?
However, Benji is never far from Victor's mind. Just when it seems like there's a chance for the couple again, Benji's dad (Kevin Rahm) scares Victor off. He tells him that he's Benji's worst emotional trigger.
Article continues below advertisement
In other words, Benji's dad blames Victor for Benji's relapse. The guilt weighs heavily on Victor, so he tries to stay away from Benji. Meanwhile, Benji remains unaware of his father's actions. He contemplates going to boarding school to start fresh.
What solidifies Benji's choice to go to boarding school? It's when he witnesses Victor kissing Nick. That's when it hits Benji that he really has to move on — Victor has, after all.
Article continues below advertisement
Ironically, Benji's declaration that he's ready to move on (he tells Victor before he starts packing his things) triggers a realization in Victor. He isn't over Benji.
Even Nick can tell when he listens to Victor's speech accepting the bravery award. He has no hard feelings for Victor when they decide to break up. Victor runs off to declare his love for Benji.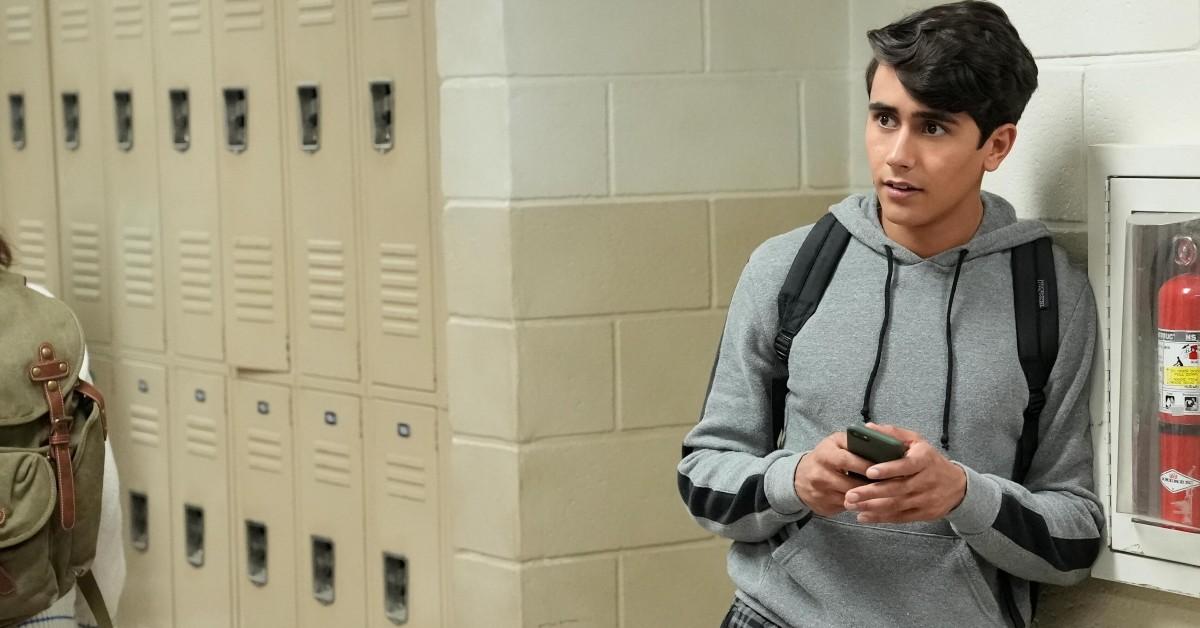 Article continues below advertisement
Victor's confession of love in the Love, Victor series finale doesn't quite go as well as his Season 3, Episode 1 love declaration. Benji's father admits to Benji that he told Victor he wasn't a good influence on Benji.
Despite Benji's disappointment in his father, he still tells Victor it's too late for them.
But wait! There's more! Victor attends the winter carnival alone, at peace with riding solo for once. Naturally, that's when Benji arrives. They ride the ferris wheel together, and Benji declares his feelings for Victor. He realized that Victor was never the major emotional trigger in his life — it was his parents. Victor and Benji kiss and un-break up.
And they all lived happily ever after. You can stream Love, Victor Season 3 now on Hulu.