Is 'Chicago Med' Season 7 Giving Will and Hannah a Second Chance at Love?
With 'Chicago Med' bringing back Jessy Schram's Dr. Hannah Asher, are Hannah and Dr. Will Halstead getting back together before Season 7 ends?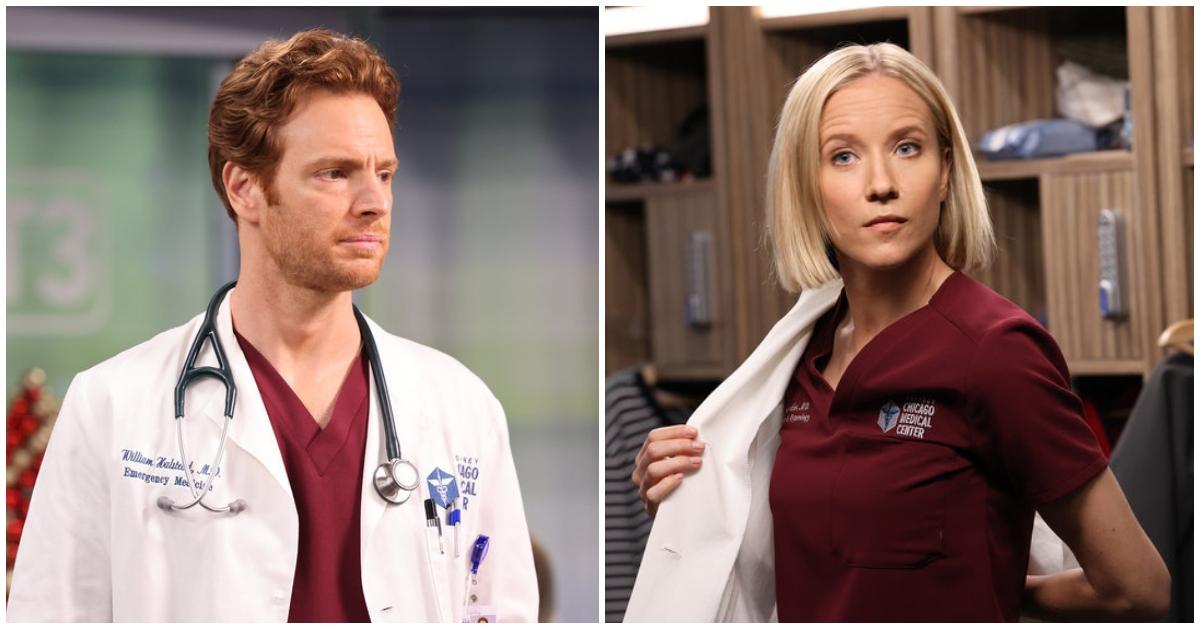 Is Chicago Med about to reunite a Season 5 couple? Dr. Will Halstead (Nick Gehlfuss) has been unlucky in love ever since his ex-girlfriend Dr. Hannah Asher (Jessy Schram) left him in the Season 6 premiere and moved to Los Angeles. But the show's March 16 episode revealed that Hannah is back and has taken on a new position at the hospital, making fans wonder if she's also going to return to Will.
Article continues below advertisement
The series typically includes plenty of romantic drama between its medical cases, with most of the main characters having been in and out of relationships throughout the years. Since one of the things that makes Hannah's character unique is her preexisting backstory with Will, it's a fair question to ask if that will be revisited. Here's what we know (and can figure out) about Will and Hannah's future on Chicago Med.
Why did Will and Hannah break up on 'Chicago Med'?
Will and Hannah's relationship was never really stable. The characters met during Season 5 when Hannah was dealing with heroin addiction, and Will was working at a safe injection site. He had no idea she was one of his co-workers, and their early interactions actually involved him threatening to report her. With as much as they argued, a romance seemed implausible.
Article continues below advertisement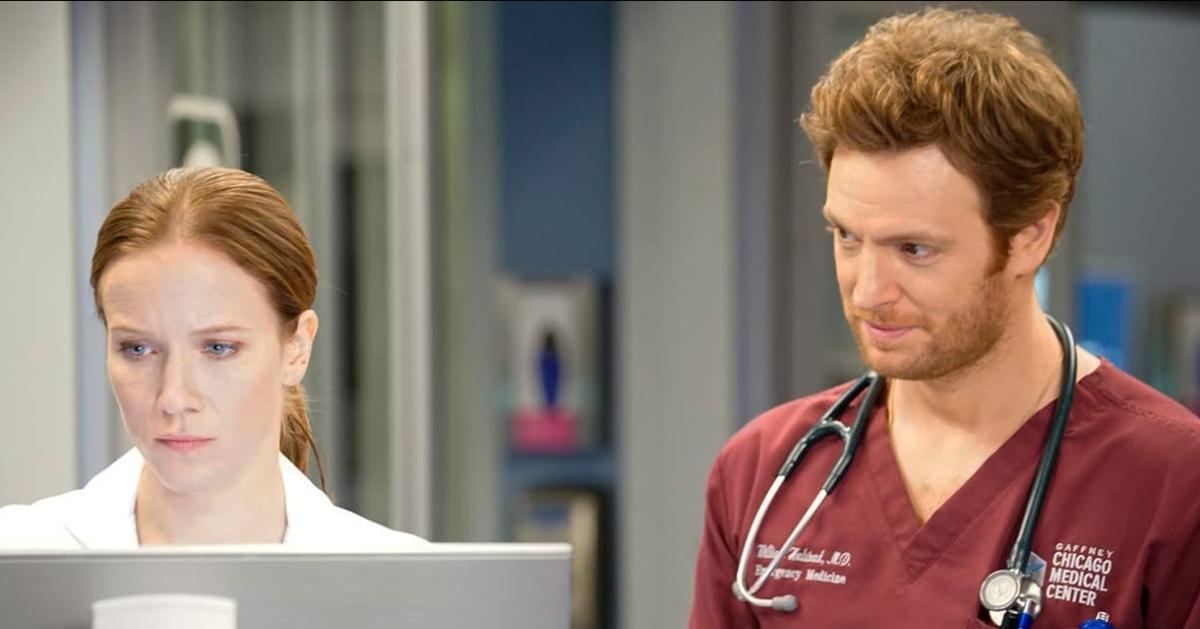 However, Chicago Med reversed course and had Will fall in love with Hannah, often taking her side in disagreements with other doctors. The two were soon sleeping together and eventually moved in together, even though Hannah was still in recovery for her addiction. Things ended for them in the Season 6 premiere, when Will brought Hannah into the hospital after she relapsed.
Article continues below advertisement
The relapse was caused after the two had a fight, so when she recovered, Hannah told Will she was breaking up with him and heading to Los Angeles. Fans didn't hear anything about her until Season 7, when it was revealed Sharon Goodwin (S. Epatha Merkerson) had been talking to Hannah throughout her time away, and had even hired her for a new job in Chicago.
Are Will and Hannah getting back together on 'Chicago Med'?
While no one has said anything official, the signs for Will and Hannah to hook up again are already there. Executive producer Diane Frolov told TVLine that Hannah was brought back in part to give the show something to build on toward Season 8, and a romance would qualify as an ongoing storyline.
Article continues below advertisement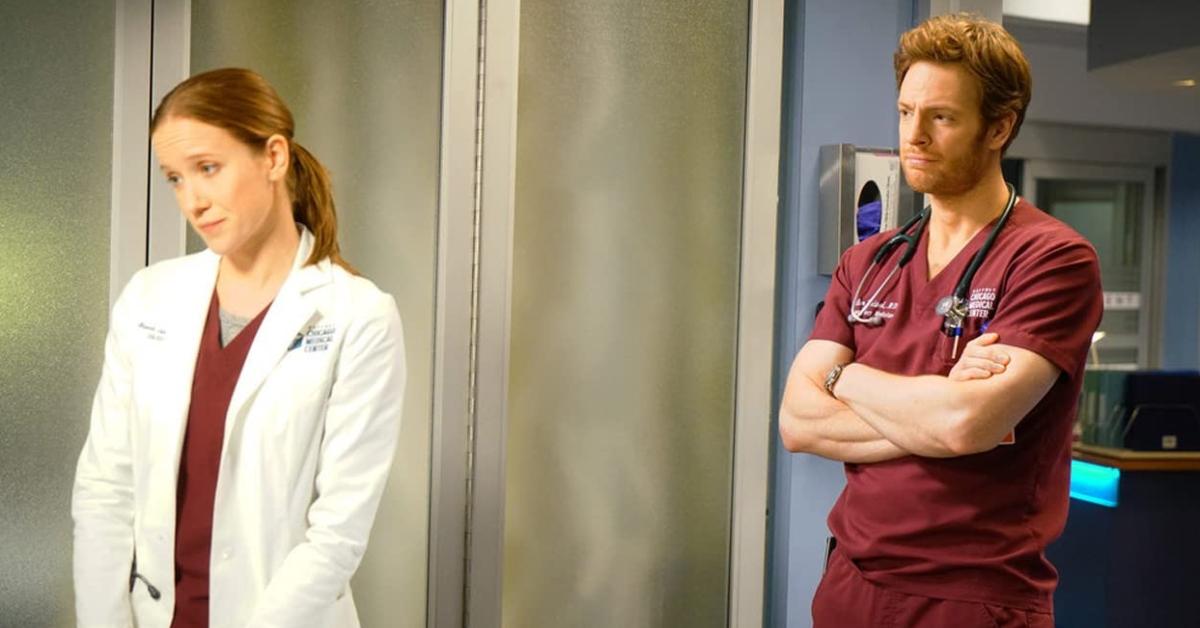 The series also never lets Will stay single for very long. After Hannah broke up with him, he had short-lived romances with Dr. Sabeena Virani (Tehmina Sunny) in Season 6 and pharmaceutical rep Jessa in Season 7. Dr. Stevie Hammer also looked like she was going to get close to Will before she was written out of the show. Women just constantly fall for Dr. Halstead!
Article continues below advertisement
Having Hannah get back together with Will would give him a new girlfriend, and fans a chance to see what the relationship is like when she's not battling her addiction. Will they be able to connect again and be a better couple than they were in Season 5, or were they only compatible when Will was trying to save Hannah?
Plus, Chicago Med needs a new romance for fans to get behind after the lukewarm reception to Dr. Crockett Marcel being in a love triangle with both his boss and her daughter. Many fans did not like that storyline, so putting Will and Hannah back together would be an alternative the audience would actually root for.
Chicago Med airs on Wednesdays at 8 p.m. EST on NBC.