Is Dr. Hannah Asher Returning to 'Chicago Med'?
Is Dr. Hannah Asher returning to 'Chicago Med'? Find out if Jessy Schram's character is checking back into NBC's One Chicago drama in Season 7.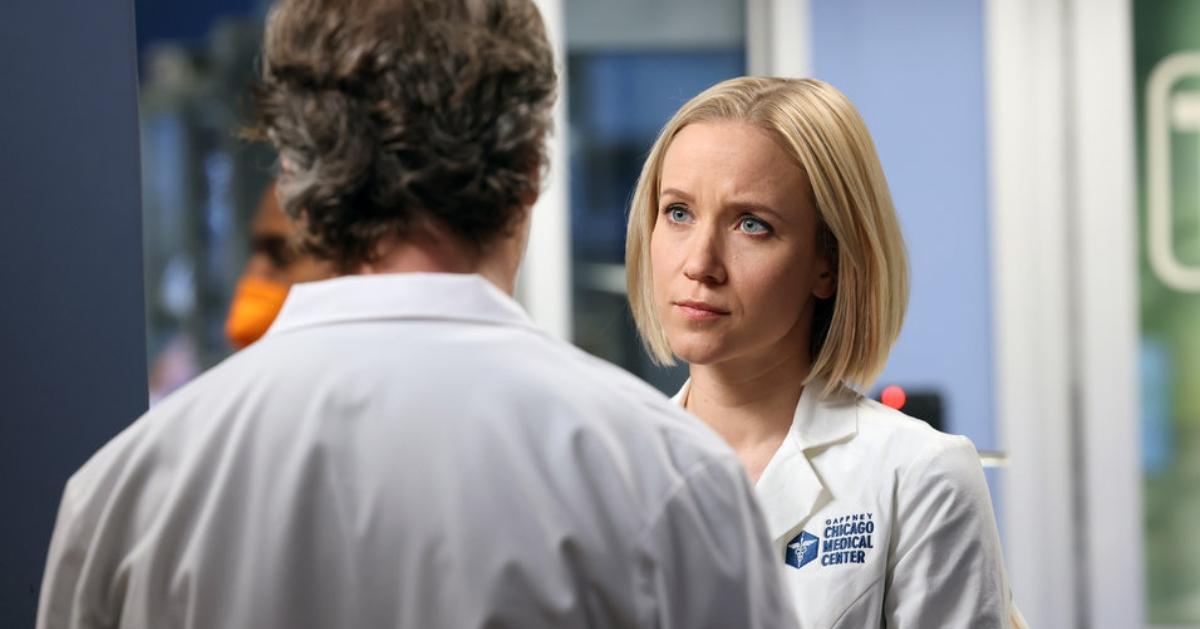 Chicago Med fans got a huge shock at the end of the March 16 episode when Dr. Hannah Asher turned up in the Emergency Department! The character hadn't been seen since the Season 6 premiere, when she and Will decided their relationship couldn't go on and she needed to focus on her sobriety in Los Angeles. So, why is Hannah suddenly back in Chicago — and is she staying?
Article continues below advertisement
Hannah, played by Jessy Schram (Falling Skies) was previously an OB-GYN at the hospital and Dr. Will Halstead's then-girlfriend. After they met at a safe injection site, Will confronted Hannah about her drug addiction but the two ended up dating and even moving in together! The relationship came to a halt, though, when Hannah relapsed after they had a fight. She recovered but broke up with Will to get a fresh start and disappeared from the show... until now.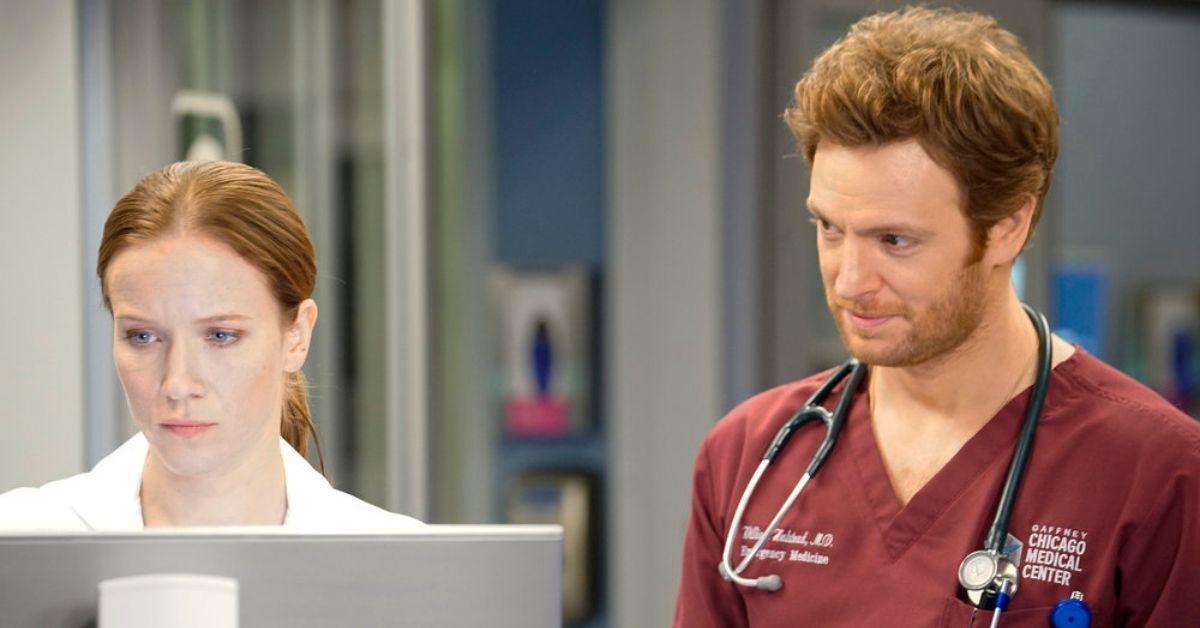 Article continues below advertisement
Why did Dr. Hannah Asher return to 'Chicago Med'?
In Season 7, Episode 16, Hannah comes back to Chicago Medical Center after having completed an ED fellowship in Los Angeles County. She meets Sharon Goodwin (S. Epatha Merkerson) and Dean Archer (Steven Weber) for dinner as Goodwin wants to hire her as the head of Chicago Med's new emergency OB/GYN service.
Their conversation reveals that Goodwin was "always checking in" while Hannah was in rehab, and that she's now almost two years sober and ready for a new opportunity. Archer voices a little bit of skepticism, but Goodwin has already made up her mind and welcomes Hannah back.
Article continues below advertisement
Is Dr. Hannah Asher staying on 'Chicago Med'?
This job offer is definitely for real — Deadline reported that Jessy Schram is officially back on Chicago Med, and in a bigger capacity than before! Instead of being a recurring cast member, Schram is now a series regular. That means Hannah will be a main character and appear in most, if not all, of the remaining Season 7 episodes.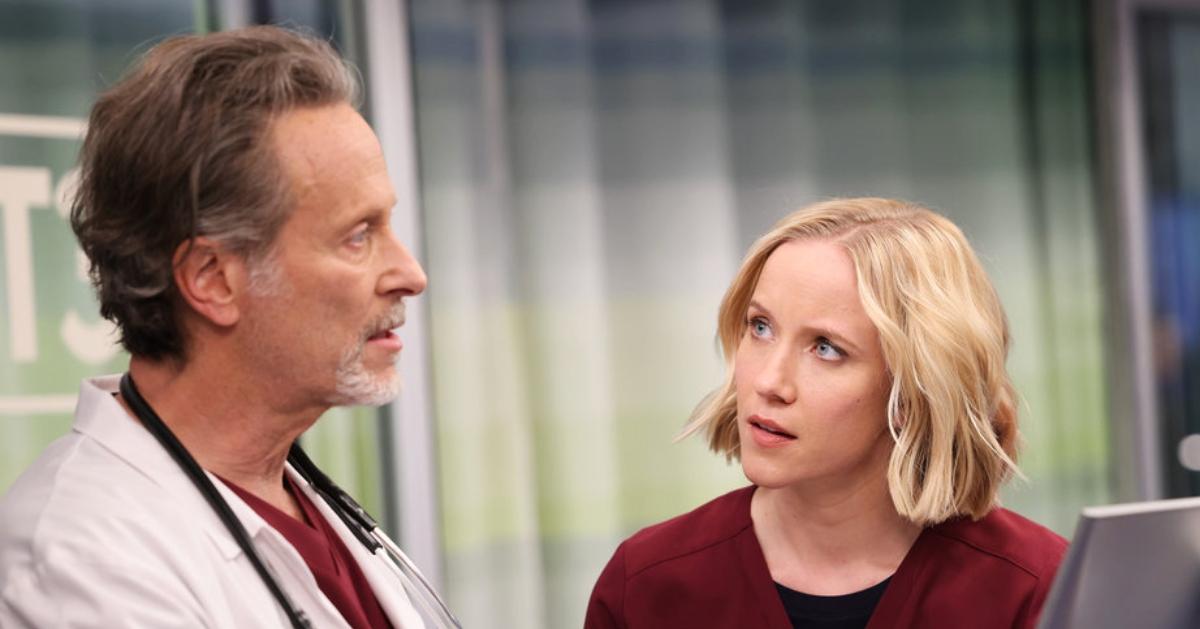 Article continues below advertisement
Why did the producers decide to not only bring the character back but expand her role? No explanation was given, but Schram's return comes at a time when Chicago Med is experiencing some cast turnover. Torrey DeVitto (who played Dr. Natalie Manning) and Yaya DaCosta (April Sexton) both left after Season 6, while Kristen Hager (Dr. Stevie Hammer) and Guy Lockard (Dr. Dylan Scott) joined the ensemble in Season 7.
Of course, the big question fans are asking is if Hannah is going to rekindle her romance with Will. The two have yet to be reunited onscreen, but it's definitely a possibility. Will was clearly heartbroken when Hannah left for L.A. and hasn't dated anyone since, except for a brief flirtation with pharmaceutical rep Jessa earlier this season.
Chicago Med also doesn't have a lot of romance going on at the moment, and the show's romantic relationships are a big part of its success. So, the writers may want to reunite Will and Hannah — or even use Hannah to create a love triangle with Will and Stevie, who seemed like she might hook up with him earlier this season. Fans will have to keep watching to see if Asher and Halstead pick up where they left off.
New episodes of Chicago Med air on Wednesdays at 8 p.m. EST on NBC.