Why Did Kristen Hager Leave 'Chicago Med' After Less Than One Season?
Why did Kristen Hager leave 'Chicago Med'? Here's why Dr. Stevie Hammer was written out of 'Chicago Med' after less than one season on the show.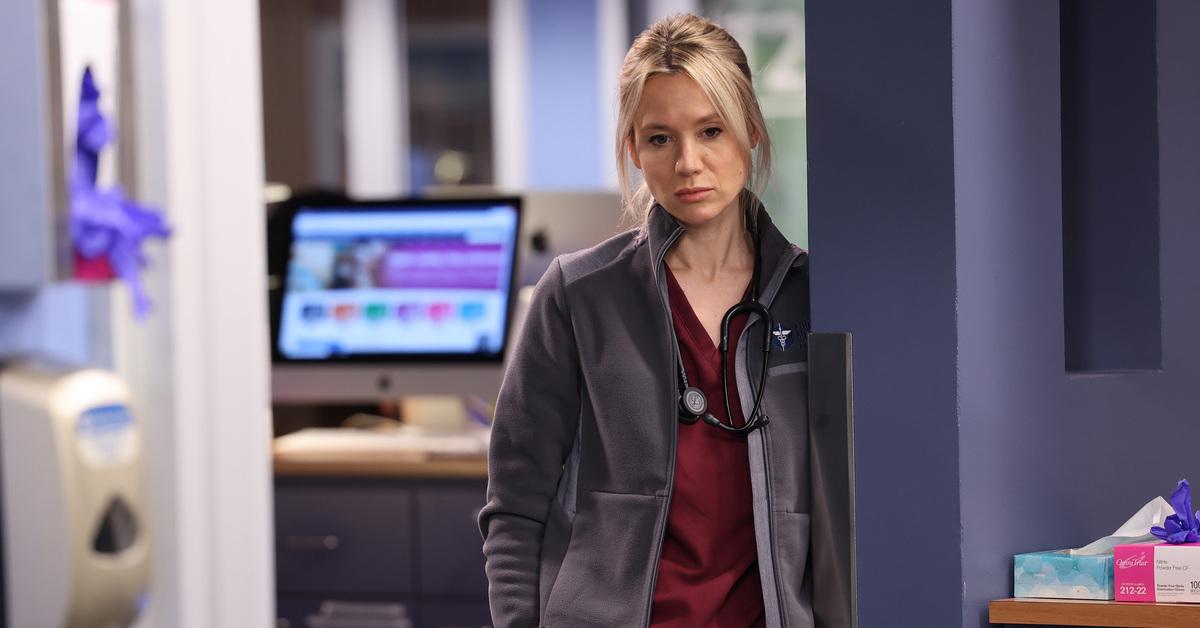 Well, that was fast! Chicago Med's producers have confirmed that Kristen Hager, who plays Dr. Stevie Hammer, is no longer with the series according to multiple media reports. That makes the Condor actress one of the shortest-lived regulars in show history, as the character lasted less than a full season on the NBC medical drama.
Article continues below advertisement
Stevie and Dr. Dylan Scott (played by Guy Lockard) were introduced in the Season 7 premiere to fill the cast vacancies left behind by the exits of original cast members Yaya DaCosta and Torrey DeVitto. Stevie had some pretty meaty storylines to begin with, but then she left town in Season 7, Episode 14, "All the Things That Could Have Been," which aired on March 2, 2022.
Fans have been asking about the character ever since and it turns out that, when Chicago Med returns on April 6, Stevie will not be returning with it. So why did Kristen Hager leave Chicago Med? Was it her decision or did the producers decide to write her out of the show? Here's all that's been said on the issue so far.
Article continues below advertisement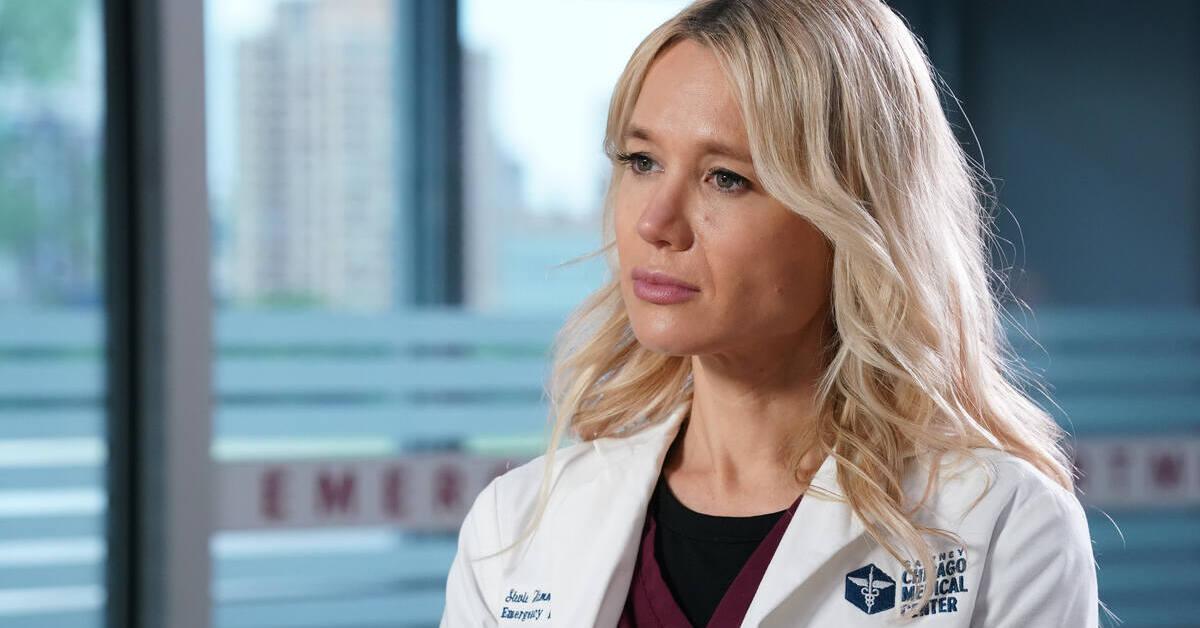 Why did Kristen Hager leave 'Chicago Med'?
Kristen Hager's surprise departure from Chicago Med was not the actress's decision. According to a statement given to Variety, executive producers and co-showrunners Andrew Schneider and Diane Frolov felt that her character's storyline — which involved Stevie trying to care for her homeless mother — had run its course after Episode 14.
"We felt we had pretty much done her story regarding her mom and resolved that," Schneider said, "but we'd love to have her back."
Article continues below advertisement
It's not the first time that Chicago Med has dropped a main character abruptly. Rachel DiPillo's Dr. Sarah Reese was a series regular for Seasons 1-3, only to be written out in Season 4 when she quit the hospital. The character hasn't been seen or even talked about much since.
More infamously, the Season 4 finale came with the stunning news that Colin Donnell (who played Dr. Connor Rhodes) and Norma Kuhling (Dr. Ava Bekker) were being let go. The two were written out in the Season 5 premiere.
Cast turnover in the One Chicago universe isn't uncommon, but Chicago Med has proven that it won't hesitate to move on from characters if the writers don't have a clear direction for them. Unfortunately, Stevie's storyline ran out relatively quickly, meaning fans who just got used to her now have to say goodbye.
Article continues below advertisement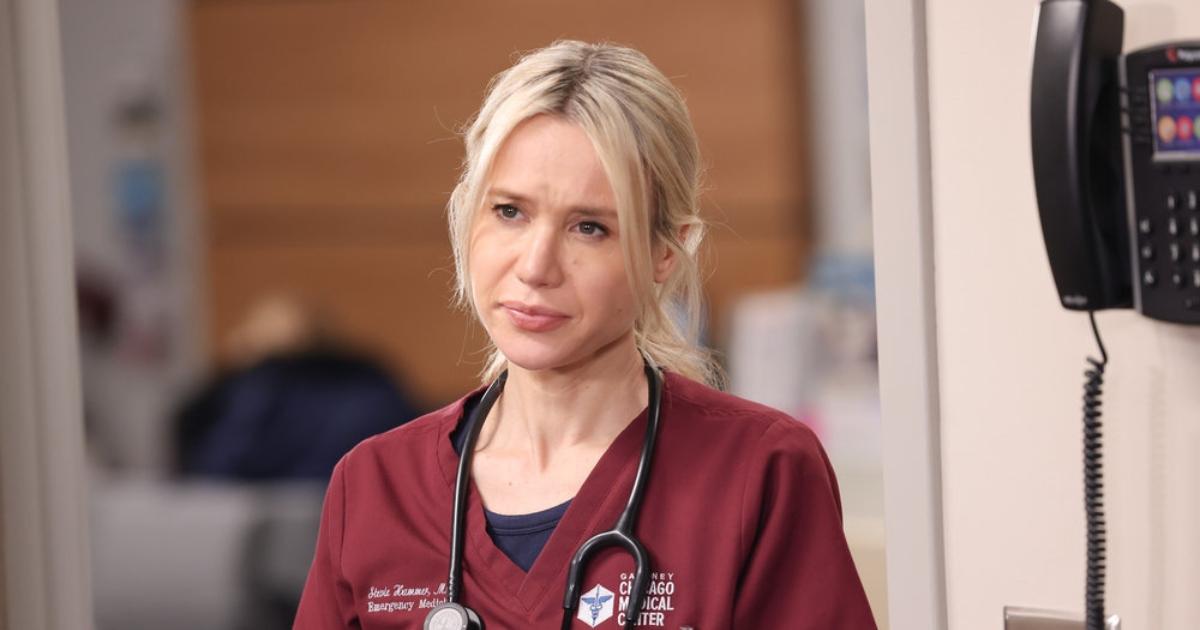 Will Dr. Stevie Hammer return to 'Chicago Med'?
Though Schneider has said the door is open for Kristen Hager to return to Chicago Med, viewers probably shouldn't get their hopes up. Aside from her mom issues, Stevie's only other storyline was a potential romance with her old classmate Dr. Will Halstead (Nick Gehlfuss). Now that Will's ex-girlfriend Dr. Hannah Asher (Jessy Schram) is back, it's clear that the show is going to explore Will and Hannah instead.
Article continues below advertisement
Season 7 has also featured a heavily recurring role for Sarah Rafferty as Dr. Pamela Blake, the boss and possible love interest of Dr. Crockett Marcel (Dominic Rains). Between Schram being made a series regular and Rafferty having the potential to become one, there's just not a lot of room left for Hager to return as Stevie.
It's a surprise that she was made a series regular only to leave so quickly, but sometimes characters don't work out, and it seems like Stevie didn't fit in as well as hoped. For right now she's off to start a new life that isn't in Chicago... exactly like Hannah did before her, and like Natalie did at the start of Season 7. Will must wonder why everyone he likes ends up leaving town without him.
Chicago Med airs on Wednesdays at 8 p.m. EST on NBC.