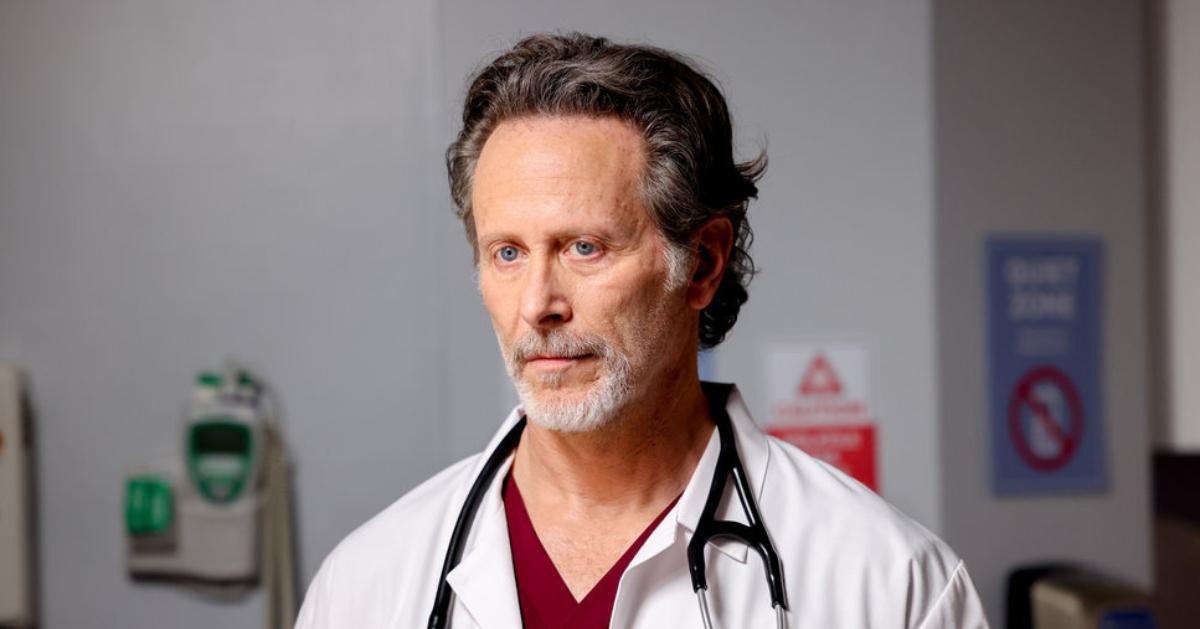 Is Steven Weber Leaving 'Chicago Med'? Find Out If Dr. Archer Is on His Way Out
Dr. Dean Archer will never be called a Chicago Med fan favorite. First introduced in Season 6 when his old friend Dr. Ethan Choi (Brian Tee) offered him a job, Steven Weber's character ended up taking Choi's position as head of the Emergency Department when Ethan was shot, leaving viewers worried that Brian Tee was leaving the show.
Article continues below advertisement
Although Choi recovered and has returned to work in Season 7, Chicago Med not only kept Archer around but expanded his presence by making Steven Weber a series regular. That caused some uproar among One Chicago fans, who find Archer's no-nonsense management style off-putting and haven't forgotten that he did some shady things behind Ethan's back last season.
Now that Choi is doing better, is Archer giving back his role as head of the ED? Find out if Steven Weber is leaving the series.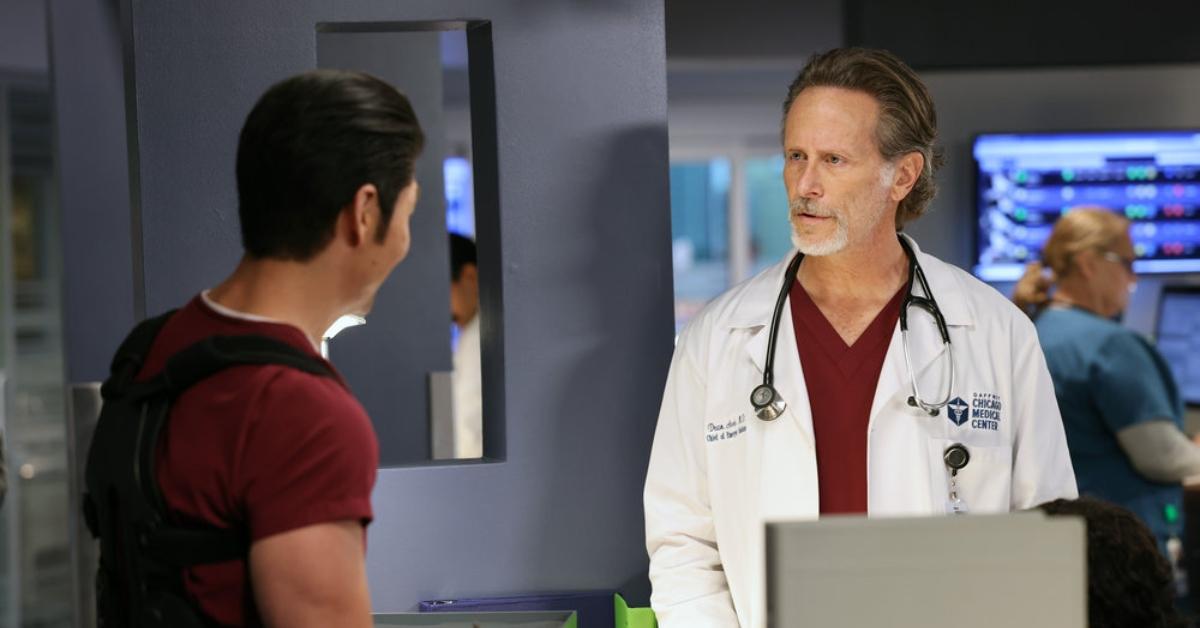 Article continues below advertisement
Is Steven Weber leaving 'Chicago Med'?
Sorry, Dr. Dean Archer haters — you're stuck with him for at least one more season. Deadline reports that Steven Weber has signed a one-year contract to continue as a main cast member in Chicago Med Season 8, which will keep him on the show through at least the spring of 2023.
Weber had also been on a one-year deal for Season 7, so it seems like the One Chicago producers are deciding Archer's fate on a season-by-season basis. There's already an easy exit story for the character, since Archer hasn't made friends.
Yet, despite the character generating some strong opinions, it makes sense for the show to keep him around. Chicago Med recently lost cast members Torrey DeVitto and Yaya DaCosta, though the series recently brought back Jessy Schram as Dr. Hannah Asher to help fill the void.
And even if Archer isn't beloved, actor Steven Weber is adored by many TV fans, who fondly remember him from a number of roles including Brian Hackett in the classic sitcom Wings and Jack Rudolph in NBC's Studio 60 on the Sunset Strip.
Article continues below advertisement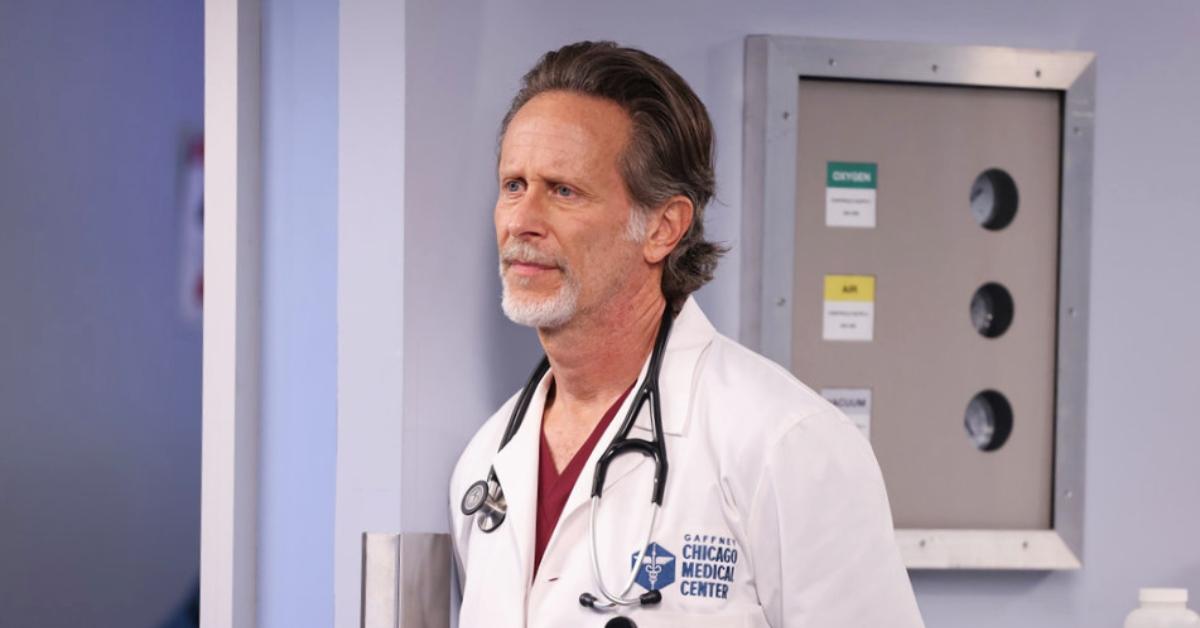 What's next for Dr. Archer on 'Chicago Med'?
So if Dr. Archer isn't leaving Chicago Med any time soon, what's next for him in the rest of Season 7 and potentially into Season 8?
The March 16 episode, "May Your Choices Reflect Hope, Not Fear," saw him having dinner with Dr. Asher when she was brought back to the hospital as head of a new emergency OB/GYN program. Archer was skeptical about Asher's hiring, so he might keep a close eye on her, especially since he knows she's a recovering addict.
Article continues below advertisement
The series doesn't return until April 6, but NBC's official synopsis for the next installment, "If You Love Someone, Set Them Free," teases a war between rival gangs that spills into the hospital. As a former military man, Archer's experience and skills in combat medicine should be critical in helping anyone who gets hurt. Plus, his tough-as-nails attitude could help put a stop to the conflict.
Dr. Dean Archer may not have many friends at Chicago Med, but that's not what he's there for. He's there to run the ED with an iron fist. Steven Weber has done a stellar job creating conflict on the show, so we think it's great that he's sticking around for Season 8.
Chicago Med airs on Wednedays at 8 p.m. EST on NBC.