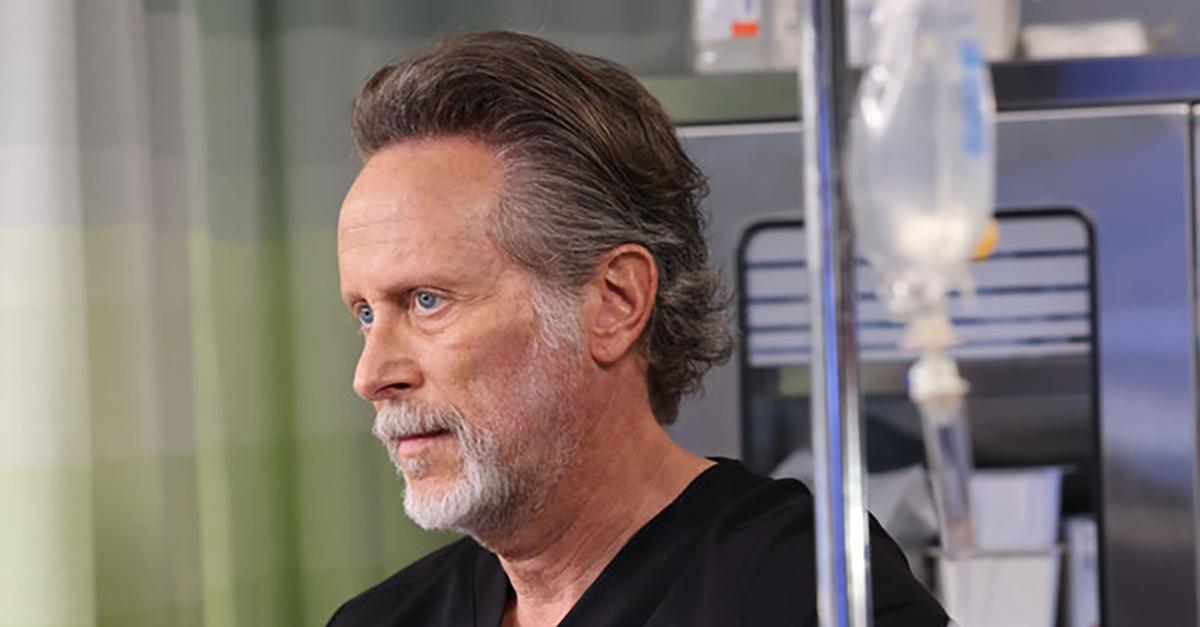 Is Steven Weber Leaving 'Chicago Med'? Find out Whether Dr. Archer Is on His Way Out
Dr. Dean Archer will never be called a Chicago Med fan favorite. First introduced in Season 6 when his old friend Dr. Ethan Choi (Brian Tee) offered him a job, Steven Weber's character ended up taking Choi's position as head of the Emergency Department when Ethan was shot, leaving viewers worried that Brian Tee was leaving the show.
Article continues below advertisement
When Brian Tee did end up leaving in Season 8, Chicago Med chose to keep Archer around and expand his presence by making Steven Weber a series regular. That caused some uproar among One Chicago fans, who find Archer's no-nonsense management style off-putting and haven't forgotten that he did some pretty shady things behind Ethan's back.
With Season 8 in full swing, Dr. Archer looks to be in trouble. Could this mean that Steven Weber is leaving the show?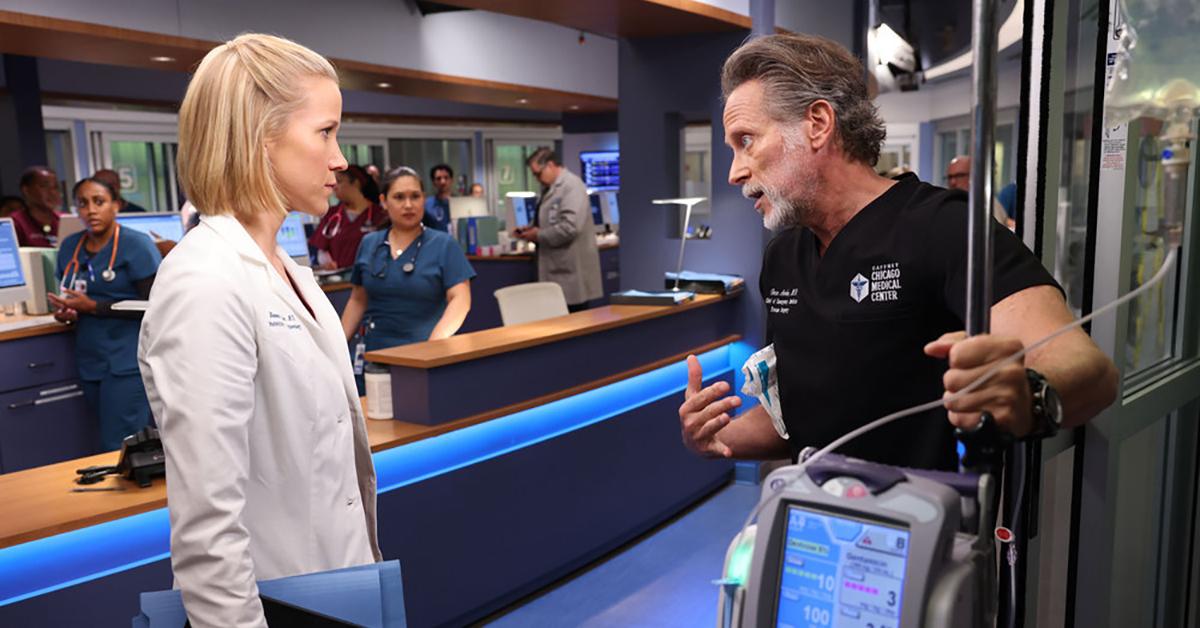 Article continues below advertisement
Is Steven Weber leaving 'Chicago Med'?
As of now, we may be stuck with Weber as Season 8 continues. In March of 2022, Deadline reported that Steven Weber had signed a one-year contract to continue as a main cast member for this season, which will keep him on the show through at least the spring of 2023.
Weber had also been on a one-year deal for Season 7, so it seems like the One Chicago producers are deciding Archer's fate on a season-by-season basis. There's already an easy exit story for the character, since Archer hasn't made friends.
Yet, despite the character generating some strong opinions, it makes sense for the show to keep him around for a bit. Chicago Med previously lost cast members Torrey DeVitto, though the series also brought back Jessy Schram as Dr. Hannah Asher to help fill the void.
And even if Archer isn't beloved, actor Steven Weber is adored by many TV fans, who fondly remember him from roles like Brian Hackett in the classic sitcom Wings and Jack Rudolph in NBC's Studio 60 on the Sunset Strip.
Article continues below advertisement
What's next for Dr. Archer on 'Chicago Med'?
Despite knowing Steven Weber is contractually obligated to stay on Chicago Med, we're still surprised by the fact that, in Episode 12, he was fired by the hospital group's new owner Jack Dayton (played by Sasha Roiz) for causing a machine to malfunction. Obviously these two strong characters were going to butt heads eventually but what broke the camel's back was actually Dr. Archer's morals.
One of the many changes Jack Dayton is bringing to Gaffney is more machinery in the operating rooms. This doesn't sit well with Dr. Archer, who at one point says, "So is that your plan, replace us with robots?" This leads Dayton to believe that Archer broke the machine on purpose.
No one wants to be made obsolete but in the world of medicine, is going completely online the best answer? Jack Dayton thinks so, which is why he fires Archer. However, the choice doesn't go over well with Sharon Goodwin, who threatens to quit because of it. Dayton allows Archer to stay but warns Sharon that it'll be her fault if he steps out of line again.
Will Archer avoid getting fired in the future? We'll have to stick around to find out.
Chicago Med airs on Wednesdays at 8 p.m. EST on NBC.