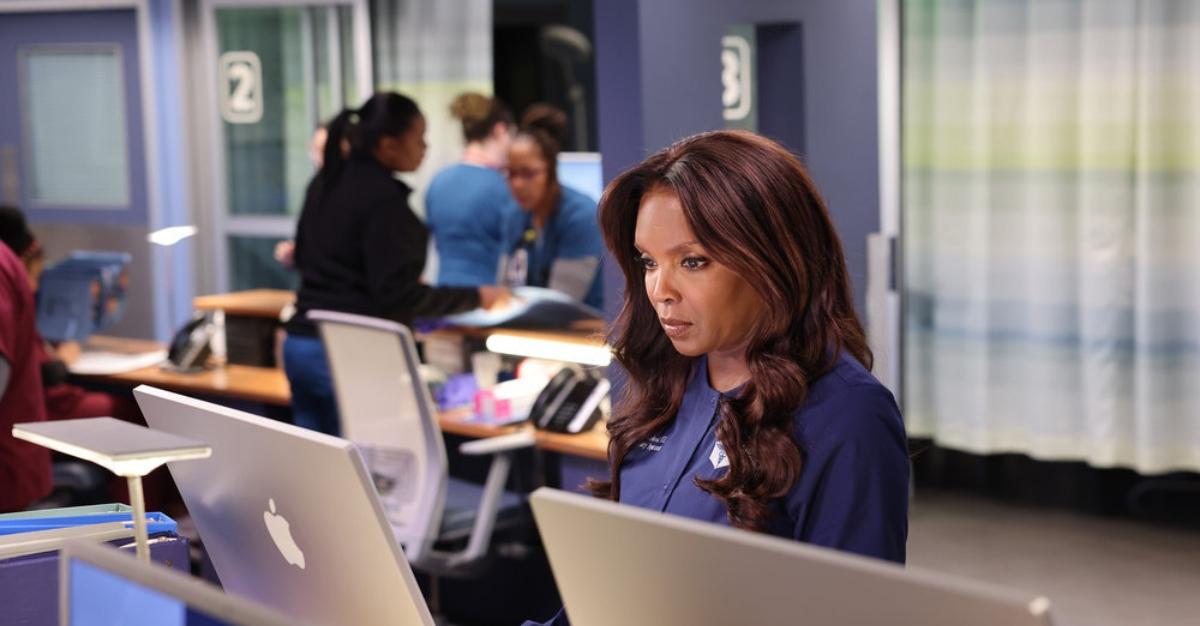 What Will Become of Maggie and Ben's Marriage in 'Chicago Med'?
Season 8 of Chicago Med has been quite a tumultuous ride for Maggie Lockwood (Marlyne Barrett). From reconnecting with an old flame, to her daughter's departure from Gaffney, to getting in a brutal car accident, the beloved charge nurse encountered her fair share of difficulties before the dramatic midseason finale.
However, now that the series is back on NBC, viewers are most concerned about Maggie's relationship with her husband, Ben Campbell (Charles Malik Whitfield).
Article continues below advertisement
Ever since Grant Young (Wayne T. Carr), Vanessa Taylor's (Asjha Cooper) birth father, made a reappearance in Maggie's life, the tension between Ben and Maggie has become insurmountable. And with Maggie's husband missing from the series following Chicago Med's month-long hiatus, we can't help but wonder: What happened to Ben?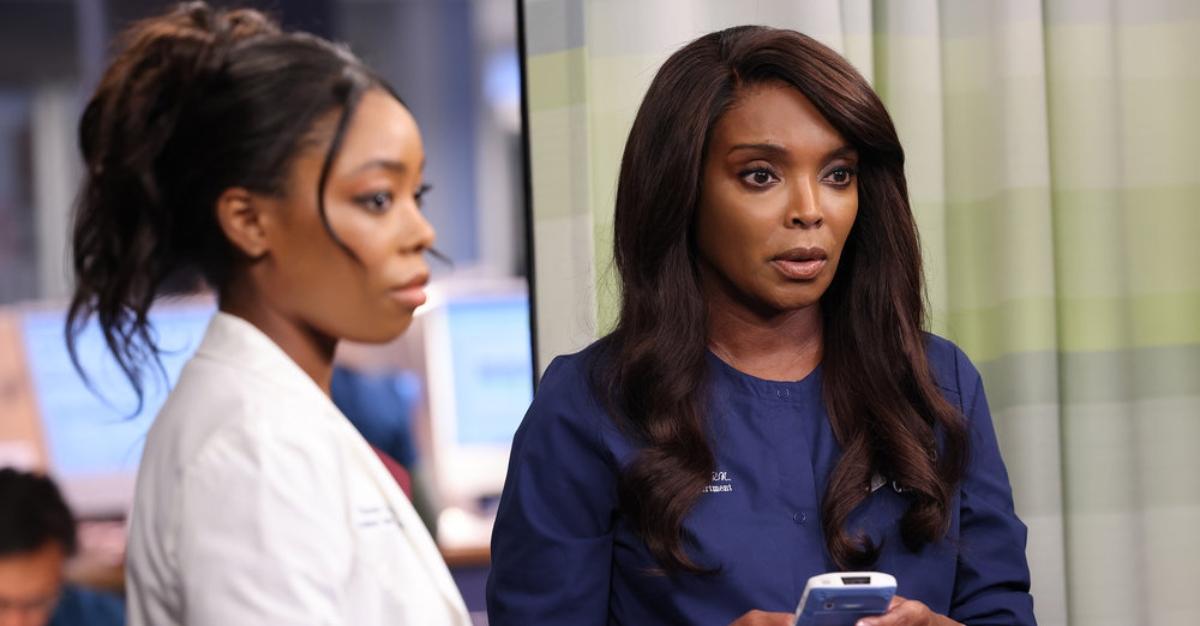 Article continues below advertisement
What happened to Ben on 'Chicago Med'?
When Maggie told Ben that she helped her daughter, Vanessa, find and reach out to her biological father, Grant, Ben did not take it well. He didn't understand why his wife waited so long to tell him about Grant, but Maggie insisted she wasn't interested in reconnecting with her old flame in "any way, shape, or form."
However, this statement seemed to upset Ben because he asked, "You felt the need to tell him that?" before storming off.
Article continues below advertisement
Later, Grant visited Maggie at Gaffney to surprise her with an old varsity jacket, and Ben bumped into him. Angry and upset about Grant's continued presence in his wife's life, Ben expressed his frustration with Maggie and the newfound dynamic with her ex.
The situation grew more precarious when Grant invited Maggie out for a joyride in his car for old times' sake. Feeling nostalgic about the vehicle they used to drive around in when they were together in high school, Maggie agreed. However, once they were on the road, another car slammed into them, sending Grant to the hospital.
Article continues below advertisement
While Grant was being treated at Gaffney for severe bleeding following the accident, Ben found out about the joyride and subsequent car wreck — and not from his wife.
Ben discovered the news from another doctor, leading him to believe that Maggie was secretly involved with Grant. When the husband and wife finally encountered one another, Ben accused Maggie of having an affair and said he needed to spend time away from her.
He then stormed off and refused to accept her phone calls.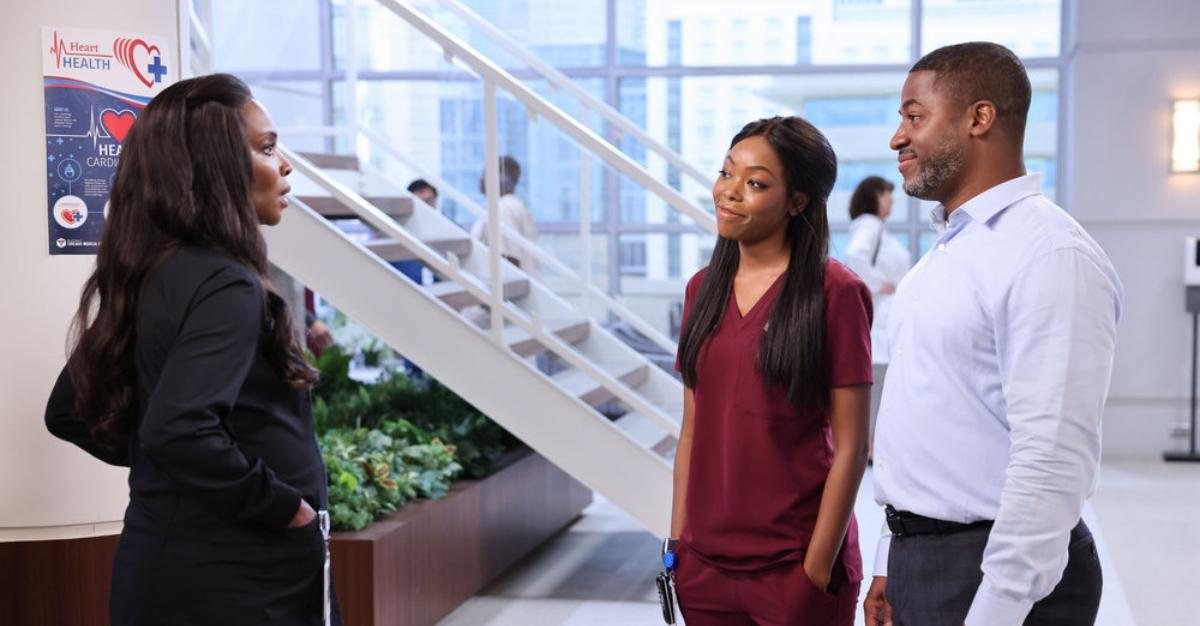 Article continues below advertisement
Is Ben leaving 'Chicago Med'?
Following Ben and Maggie's troubling falling-out in the Season 8 midseason finale, it appears their marriage may be on the rocks. However, Charles Malik Whitfield and NBC haven't suggested that Ben is leaving the show.
Given Grant and Maggie's growing proximity to one another, it seems the series may be interested in exploring the ex-lovers dynamic between the two characters in the latter half of Season 8.
While nothing is certain — and nothing in the Chicago Med universe ever is — the love triangle drama will likely continue. But who will Maggie end up with?
To find out, tune into new episodes of Chicago Med on Wednesdays at 8 p.m. EST on NBC.