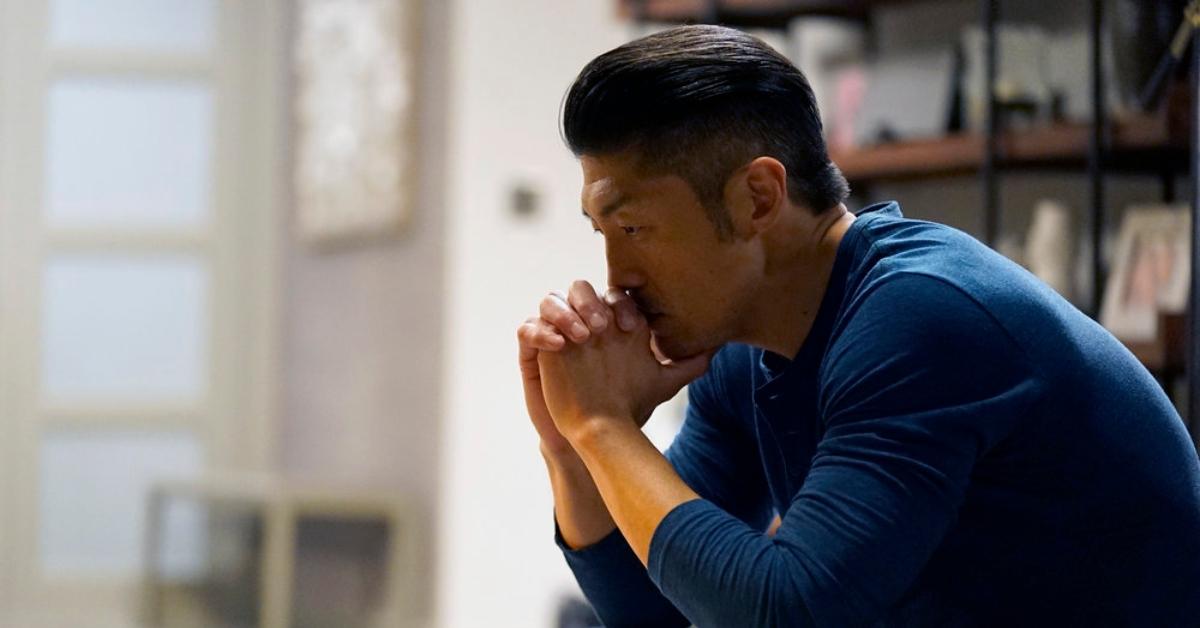 'Chicago Med': Dr. Choi Risks His Life in the Season 5 Finale — Will He Be OK?
By Gabrielle Bernardini

Feb. 23 2021, Updated 8:33 p.m. ET
During the penultimate episode of Season 5 of Chicago Med, viewers watched as Dr. Ethan Choi (Brian Tee) and Dr. Crockett Marcel (Dominic Rains) finally came to blows over April (Yaya DaCosta). The tension between their continuous love triangle has been building for some time, so audiences were not surprised when the two got into a physical altercation. 
Article continues below advertisement
While fans were sad to see Dr. Choi and April end their relationship, his life is about to take another unexpected turn. In the Season 5 finale promo, our favorite doctor is putting his life in harm's way to save a child. 
So, will fans get the shock of their lives in the final episode?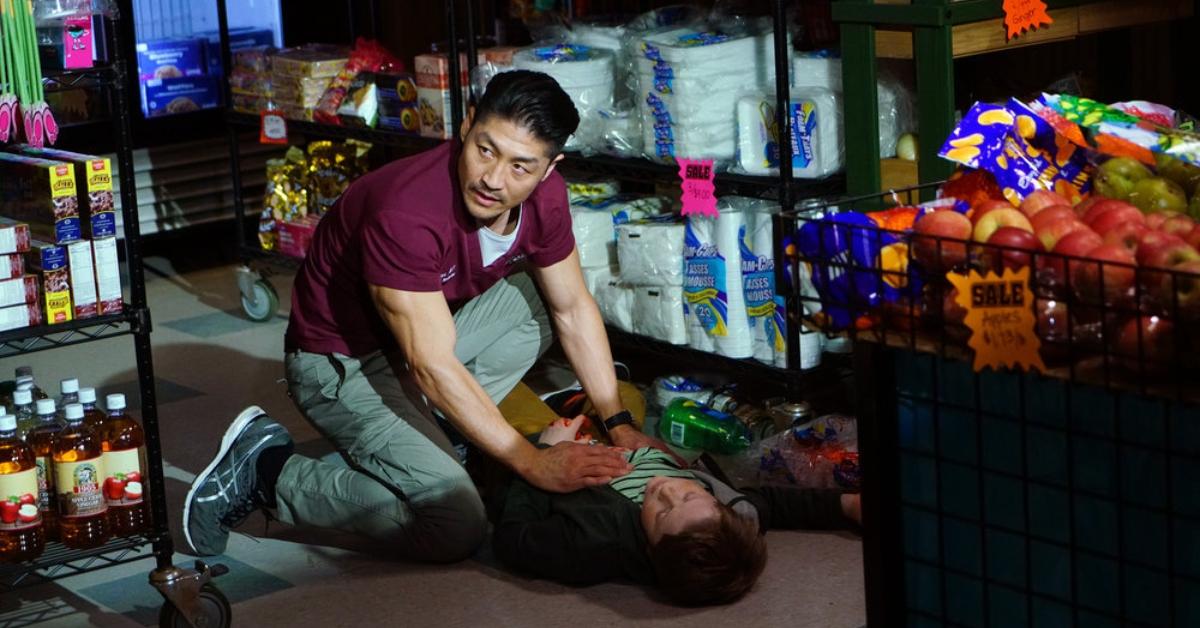 Article continues below advertisement
Is Dr. Choi leaving 'Chicago Med'? What to know!
"A hostage situation pushes a doctor to do the unthinkable..." the voiceover in the promo trailer states. Audiences see Ethan running into a convenience store to save a child when a gun is immediately pulled on him. 
"Ethan is a heroic and selfless guy — nevertheless, his regrets about April definitely affect his actions in this episode," showrunners Diane Frolov and Andrew Schneider told TV Guide.   
The finale episode will definitely be nerve wracking, but should fans immediately assume the worst? "It ends on a note of hope for Ethan and April, for Will and Hannah, for Natalie and Crockett, and for Charles and his daughter Anna," the NBC showrunners added. 
Therefore, we're not expecting Dr. Choi's fate to be left undetermined on a major season-ending cliffhanger. 
Also, it seems there is still hope for Ethan and April fans!
Article continues below advertisement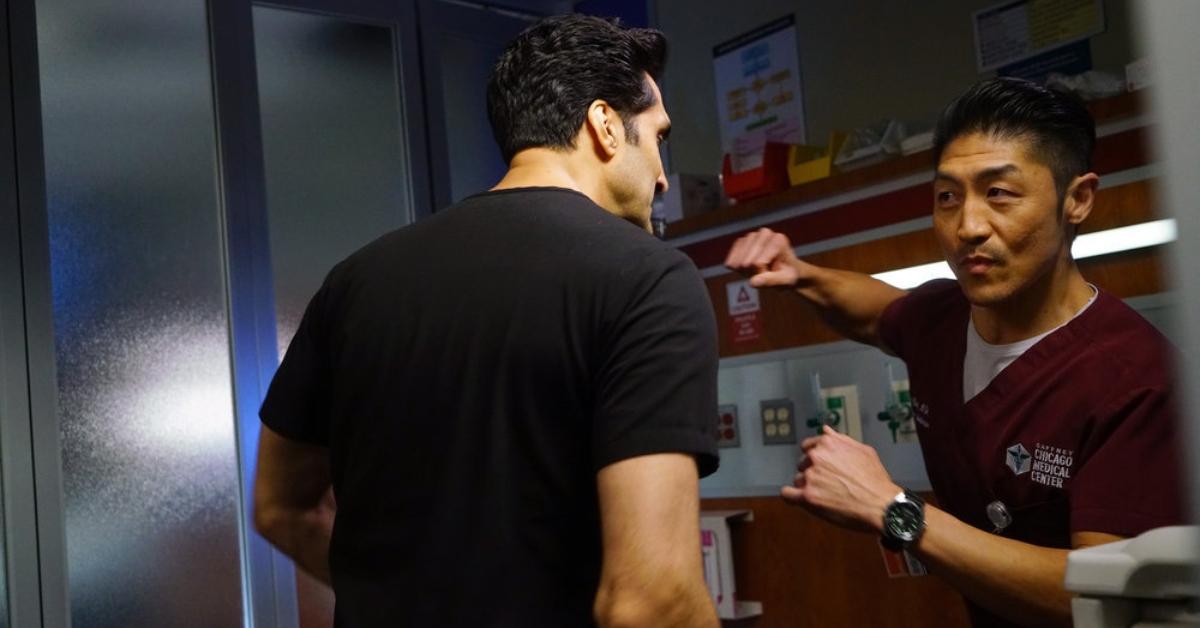 So, will Ethan and April get back together on 'Chicago Med'?
In a clip for the upcoming finale, the ex-couple has an awkward conversation at work.
"I haven't seen you around the last few days," she says in the clip, to which Ethan replies that he's been helping out the medics. "Nice of you to help them out. ...I got the last of my stuff out of your apartment so, here," she says while handing him back the key.
Article continues below advertisement
Right before Ethan hurries out of the room, he sees a flash of her engagement. So, will he eventually forgive April for her indiscretion with Dr. Crockett?
"They still care too much about each other to just be coworkers," the showrunners said in a statement to Us Weekly.
Well, fans were not happy about the split with many viewers taking to social media to voice their opinions.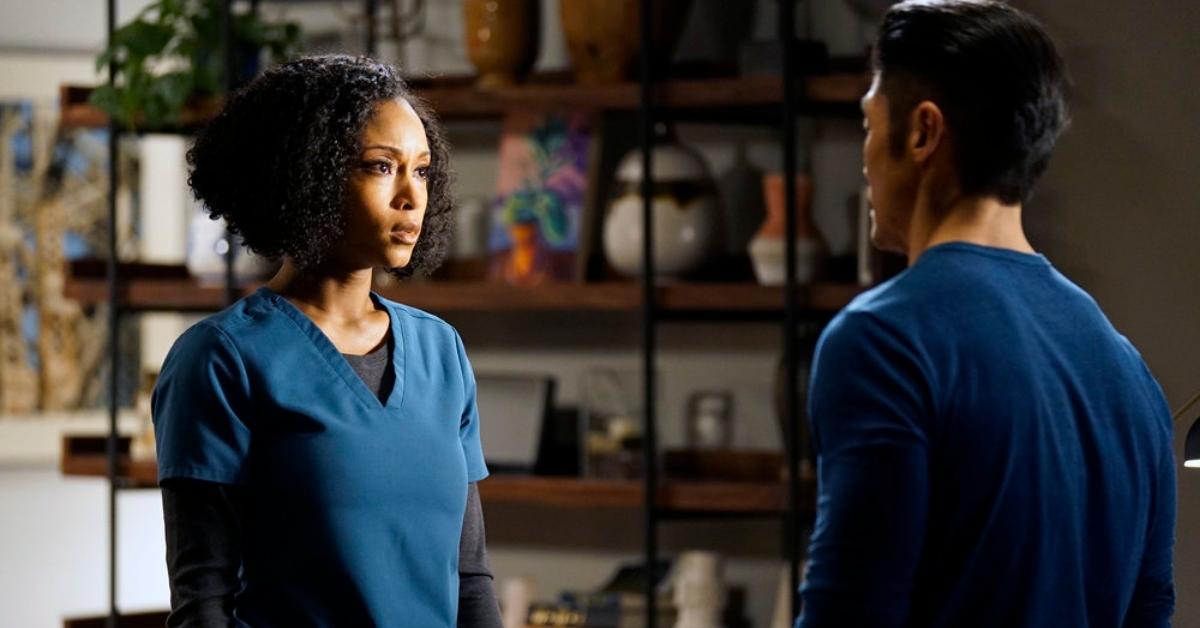 Article continues below advertisement
"I swear for the love of god, they better NOT break Ethan and April up on Chicago Med like they did Will and Nat... ugh," wrote one fan. Another person tweeted: "Well guess I'm done with Chicago Med...hate what they did with Ethan and April's story."
This viewer posted: "I know the Chicago Med writers think because they gave us Maggie and Ben (which i do love) they can mess with April and Ethan...and it's so annoying. Like you just had to mess them up when they were doing fine and growing on their own."  
Catch what goes down in the Season 5 finale of Chicago Med on April 15 at 8 p.m. ET on NBC.