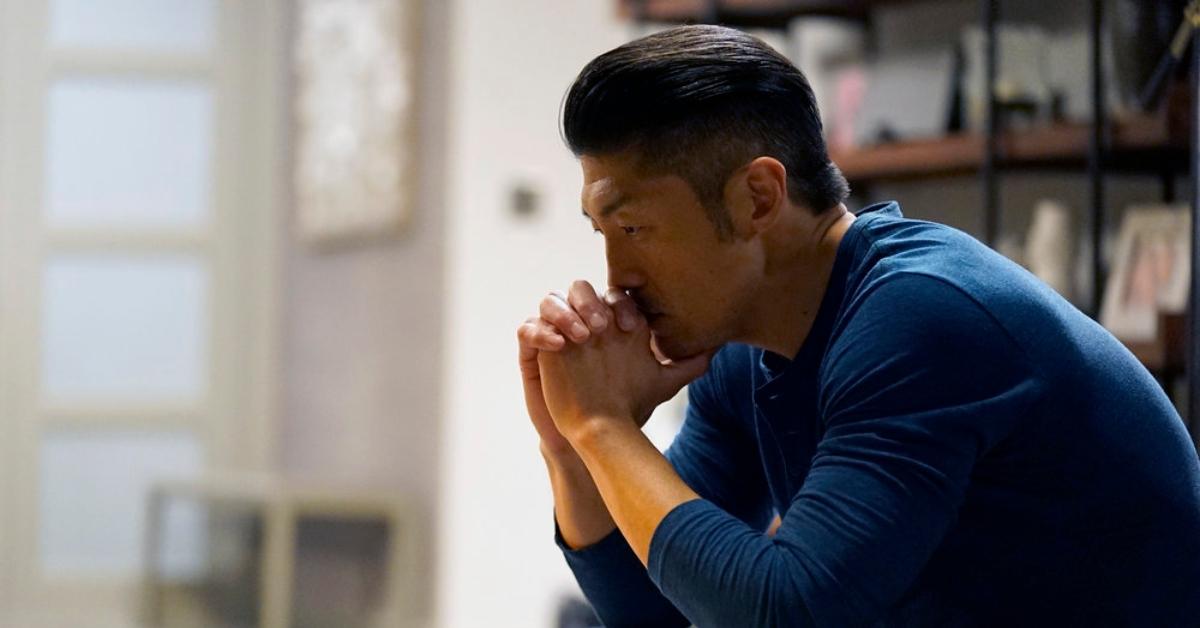 Looks Like [SPOILER] Is Going to Be OK on 'Chicago Med'
By Gabrielle Bernardini

May. 26 2021, Updated 9:58 p.m. ET
Spoiler Alert: This article contains spoilers for the Season 6 finale of Chicago Med.
The Chicago Med cast is set to change drastically once Season 6 concludes, as Torrey DeVitto (Natalie Manning) and Yaya DaCosta (April Sexton) have already confirmed that they will depart. Fans are now concerned that another actor will make a shocking exit.
In the closing credits for the penultimate episode of the sixth season, "Stories, Secrets, Half-Truths, and Lies," it's revealed that Dr. Ethan Choi (Brian Tee) gets shot by a former patient.
Article continues below advertisement
While it certainly isn't the first time that the beloved doctor has put his life at risk, fans entered the season finale unsure if Choi would make it out alive. Is Dr. Choi leaving Chicago Med? Keep reading to find out if Brian Tee has discussed his future on the hit NBC drama.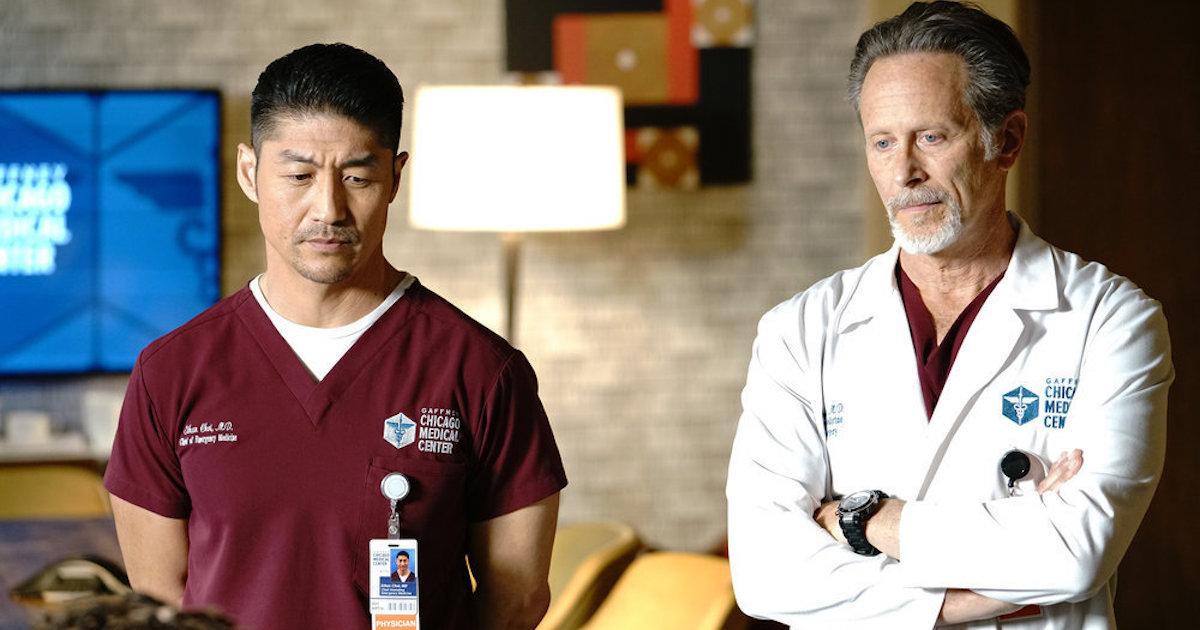 Article continues below advertisement
Is Dr. Choi leaving 'Chicago Med'?
Those who turn off their TVs once the closing credits begin on Chicago Med likely didn't realize that Ethan's life would be put in danger during the Season 6 finale.
In the preview for "I Will Come Save You," one of Ethan's former patients confronts him in the parking lot.
"I wasn't sick, that was a lie!" the disgruntled patient says, as he pulls a gun out. Though viewers don't get to see the gun go off, a gunshot can be heard in the background of the preview.
It wasn't immediately clear where the medical professional was shot, but his co-workers indicated that his condition was incredibly serious.
"Every minute that we delay surgery puts Dr. Choi at risk," Dr. Dean Archer (Steven Weber) says as the doctors rush one of their own to the operating room.
Article continues below advertisement
Throughout the season finale, Choi's status was touch and go. But after a risky operation, he pulled through. Still, fans shouldn't expect him to be perfectly fine in the upcoming seventh season. He's going to need a lot of physical therapy. In the meantime, Archer will take over as the interim chief of the Emergency Department.
Article continues below advertisement
Two actor are leaving 'Chicago Med.'
In May of 2021, Deadline reported that several of the Chicago Med stars, including Brian, were in the process of negotiating contracts to remain on the show.
Though the departures of Torey and Yaya have fans concerned that anyone could be leaving, the two have already secured roles on other upcoming projects. Yaya will be the lead on Our Kind of People, while Torey has been cast in an indie flick, Skelly.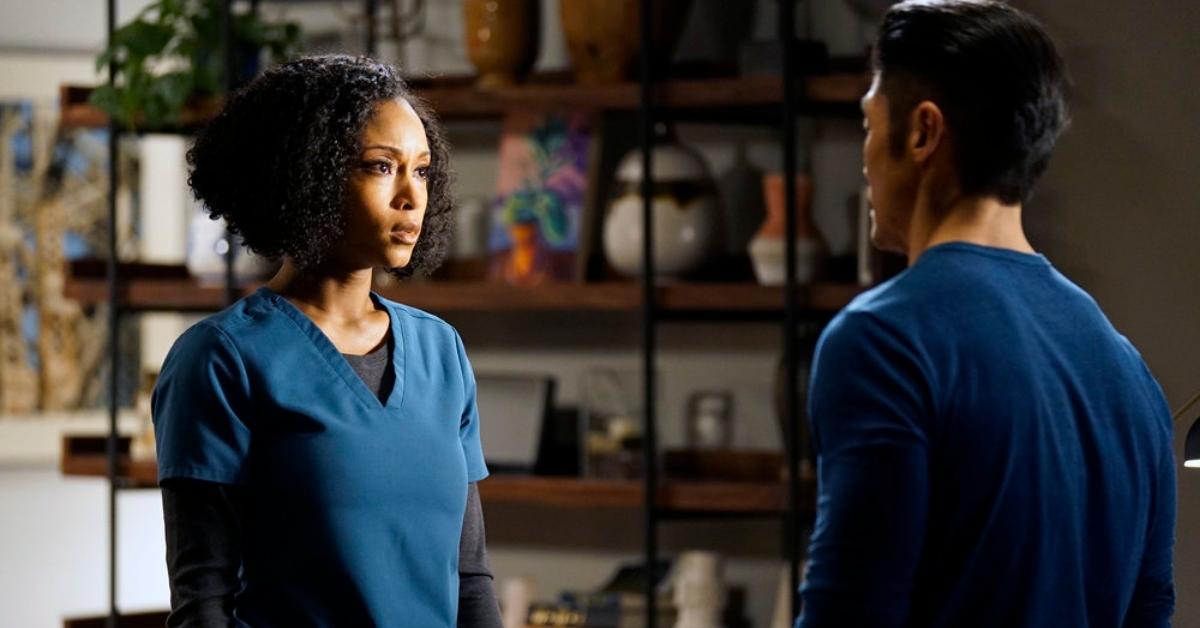 However, it remains to be seen how the actresses will depart the show, in particular how Yaya will leave. Although we know that April got into a nurse practitioners program, but she was there when Ethan woke up from his surgery to tell him how much she loves him. Is she really going to drop that bombshell and walk away? We'll have to see, when Season 7 premieres, how their relationship plays out here.
The Season 6 finale airs on NBC on Wednesday, May 26 at 8 p.m. EST.