Another 'Chicago Med' Exit Leaves Viewers Perplexed
Why did Vanessa Taylor leave 'Chicago Med'? Actress Asjha Cooper took her final turn in the 'One Chicago' series on Nov. 2, 2022 in Season 8.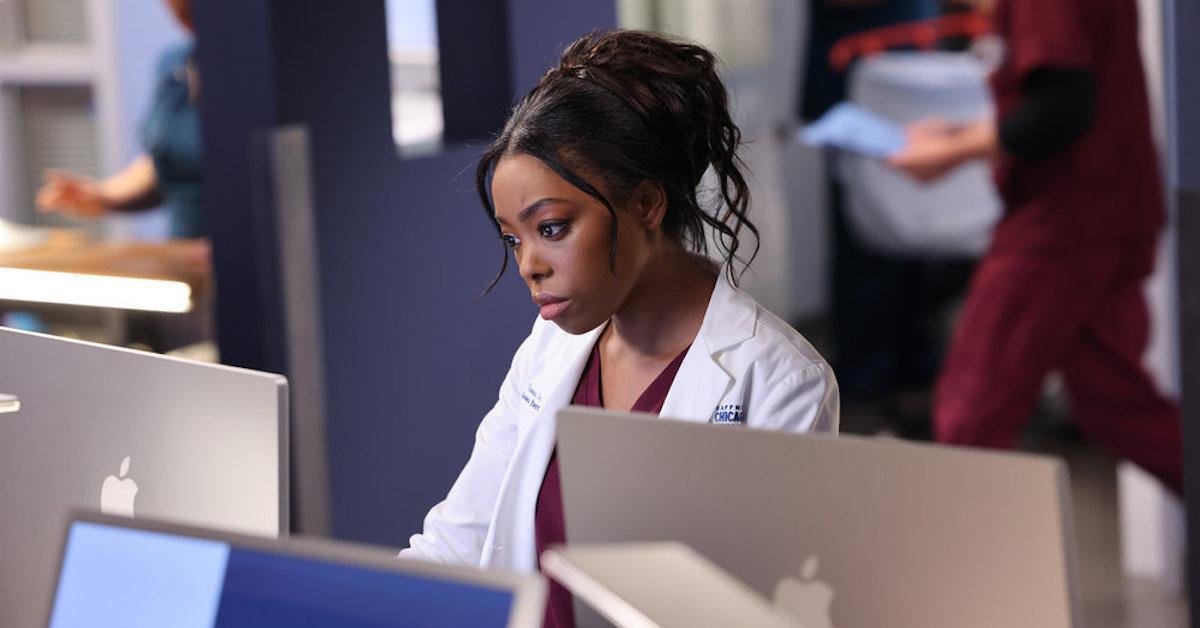 Spoiler alert: This article contains spoilers for Chicago Med Season 8, Episode 6.
The One Chicago franchise is getting messy as we now expect a new character to leave the three shows each night. The latest character to leave the franchise is resident Vanessa Taylor, who makes an abrupt exit from Chicago Med in Season 8, Episode 6, titled "Mama Said There Would Be Days Like This."
Article continues below advertisement
Throughout the episode, we can tell that something major is coming, but until Vanessa Taylor (Asjha Cooper) actually leaves, it's unclear as to what exactly will happen. Of course, an abrupt exit is always in the stars, as it seems for the Dick Wolf produced series, someone is always on their way out. So why did Vanessa Taylor leave Chicago Med?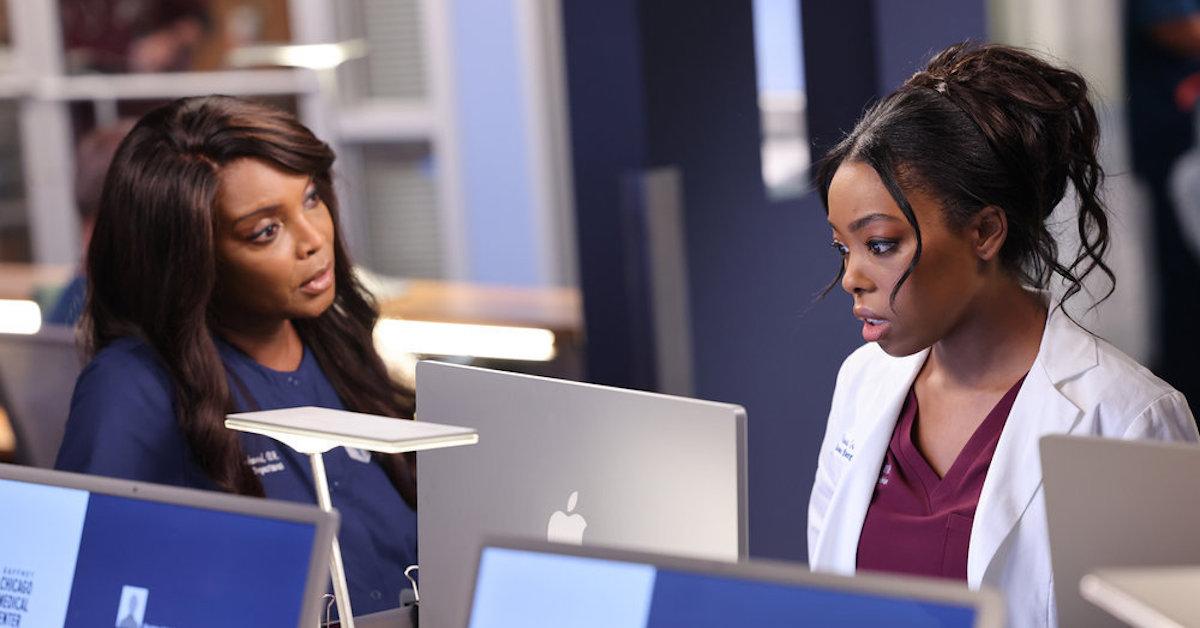 Article continues below advertisement
Resident Vanessa Taylor left 'Chicago Med' to take a new job.
While the behind-the-scenes reason for Vanessa's exit may be unclear, we know exactly why Vanessa left the hospital. She first showed up as a medical student midway through Season 6. She later joined the Emergency Department staff as a resident after learning that charge nurse Maggie Lockwood (Marlyne Barrett) was her biological mother.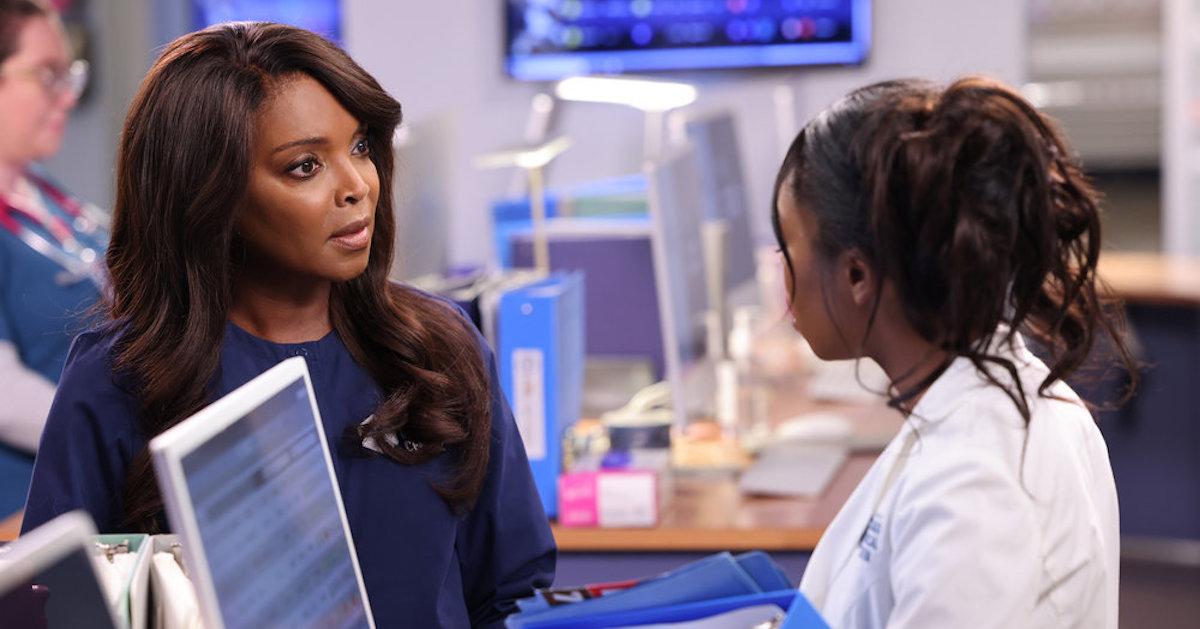 Article continues below advertisement
However, while there were many touching moments between mother and daughter, Vanessa and Maggie often clashed as well. Throughout Season 8, Episode 6, tension rose between Vanessa and Maggie after Maggie learned that Vanessa obtained meds illegally for a patient. While Maggie was disappointed, Vanessa stood by her decision.
"I was resourceful. I was a good doctor. And that's the kind of person that I want to be," Vanessa told Maggie. Later in the episode, Vanessa shared that she would be leaving to take a job in the Philippines. "This opportunity will allow me to be the kind of doctor that I want to be, doing the work that I love," she explained to her mother. "This is my calling." Because she's not dying, there is always a chance that she could return.
Article continues below advertisement
Asjha Cooper's 'Chicago Med' exit is just one of many exits from the show.
Just this season of Chicago Med alone, Guy Lockard and Sarah Rafferty, who portrayed Dr. Dylan Scott and Dr. Pamela Blake, respectively, left the show. Upon their exits, co-showrunner Diane Frolov told Variety, "Right now, we've finished that arc of [Dr. Dylan Scott's] story, so he is leaving right now, but we have people leave and we have them come back. We're leaving that door open,"
Original cast member Brian Tee, who portrays Dr. Ethan Choi, will also be leaving, as shared exclusively by Deadline. Four exits (and counting) in one season is quite a lot, but hopefully with returnees like Yaya DaCosta, the Chicago Med energy will stay strong.
Article continues below advertisement
It's unclear as to if there were any personal reasons behind Asjha's exit. Her IMDb page doesn't hint at any upcoming projects that might have caused a scheduling conflict, and she hasn't shared anything about the experience on social media. However, her onscreen mother, Marlyne, tweeted, "She's going! A New Journey Begins! Will miss this one!" So perhaps there's something exciting on the horizon for Asjha.
New episodes of Chicago Med air every Wednesday at 8 p.m. EST on NBC.