Singer Keri Hilson Pushes Bonkers Conspiracy Theory That 5G Caused Coronavirus
People including singer Keri Hilson are perpetuating a false theory that 5G causes coronavirus. Here are the facts about this untrue rumor.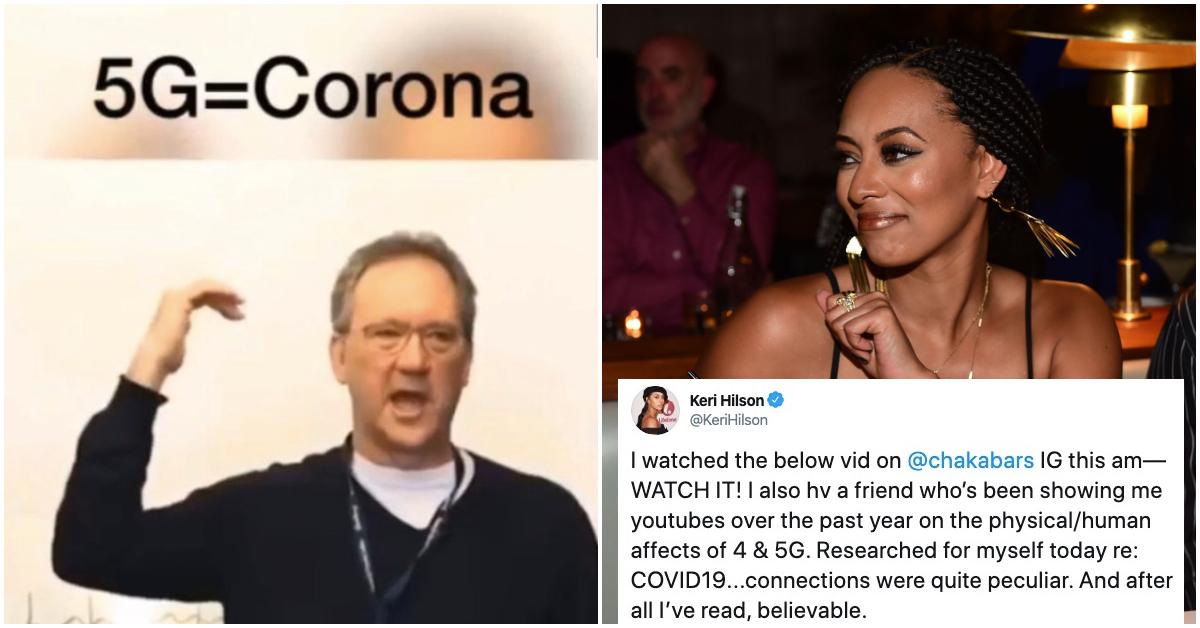 With the global COVID-19 pandemic altering virtually every aspect of life as we know it, people are understandably concerned about how to stay safe and healthy. Unfortunately, it's also fueling the spread of harmful misinformation and conspiracy theories. There are many hoaxes to dodge, but one particularly troubling category relates to conspiracies about the cause of the virus.
Article continues below advertisement
One such "theory" is that 5G caused the novel coronavirus, which is both false and not based in scientific reality. Unfortunately, at least one high-profile person, singer Keri Hilson, is going viral (in the internet sense) for spreading the debunked conspiracy as fact.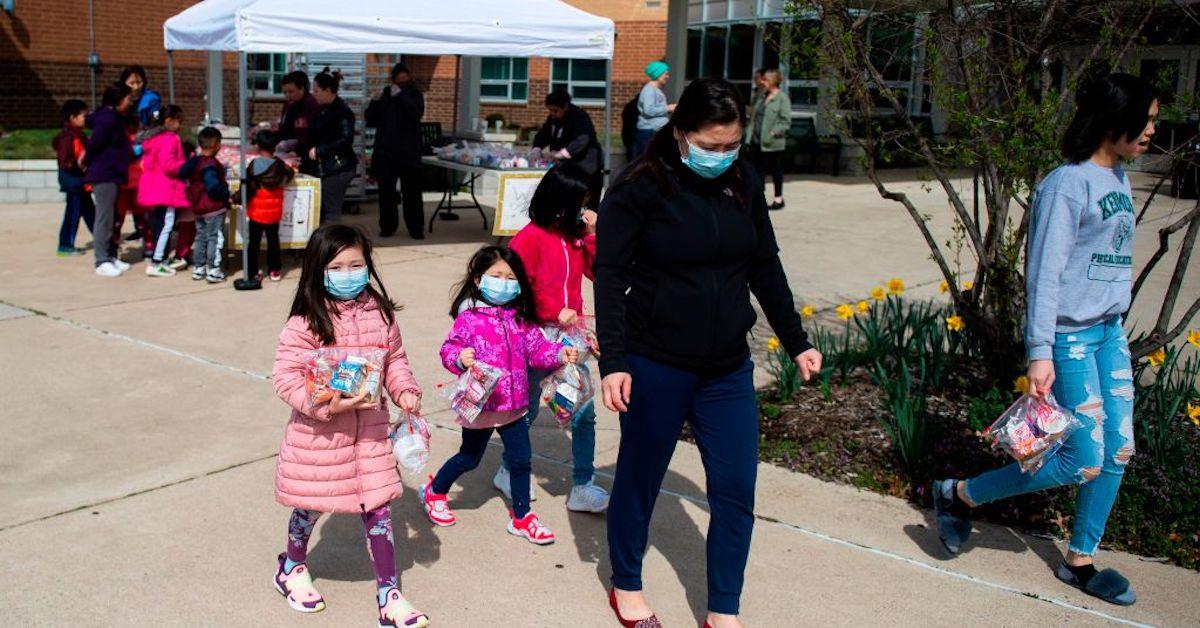 Article continues below advertisement
So, here's why we can be certain 5G does not cause the coronavirus.
Well, put simply... because that's not how viruses work. Perhaps people are confused because the programs hackers deploy to harm our computers and communication systems are called viruses, too, but they have nothing to do with the type of virus that affects living beings. A virus like the coronavirus is a biological agent made of RNA or DNA (just like the cells in your body), that uses its hosts' cells to replicate.
5G, the fifth generation of wireless cellular technology, has no way to produce or spread an infectious disease because it isn't a biological entity. It's just not biologically or physically possible. While there have been some concerns about the possible health and environmental effects of wireless technology, none of these concerns have to do with the creation or spread of infectious diseases.
Article continues below advertisement
The main reason people have concerns pertaining to health is that wireless tech relies on radiation, and that's a very scary word that evokes cancer and mutation of cells. However, the hard science is that, with the exception of extremely high-frequency energies like X-rays, radio waves become safer the higher the frequency, not more dangerous, according to several sources cited in the New York Times and elsewhere.
Article continues below advertisement
Many health experts want more research to be done on the effects of 5G radiation. However, not one credible medical professional or health sciences researcher is calling for a study on 5G and the coronavirus because radiation does not cause or spread viruses; people and animals do.
Unfortunately, the 5G Coronavirus Conspiracy is spreading thanks to people like Keri Hilson.
You had probably not heard of this conspiracy before this week because it mostly existed in the depths of conspiracy Twitter and in the dark corners of YouTube. But then singer Keri Hilson tweeted several times to her more than 4M followers, sowing misinformation and panic. She is also quite active on Instagram with 2.3M followers.
Article continues below advertisement
She seems to be getting her information from Chakabars Clarke, an Instagram activist who shared a video perpetuating this theory. He has since made his Instagram private, likely in the face of backlash for spreading misinformation.
Article continues below advertisement
Does Italy even have 5G?
While both the coronavirus and 5G deployment appear to have begun at the end of 2019 in China, this is a case of correlation not necessarily equaling causation. While there is some 5G deployment in Italy, where the outbreak has been particularly virulent, its availability is far less widespread than in China and other parts of southeast Asia, and it is not available at all in Codogno, where the instances of COVID-19 are among the highest.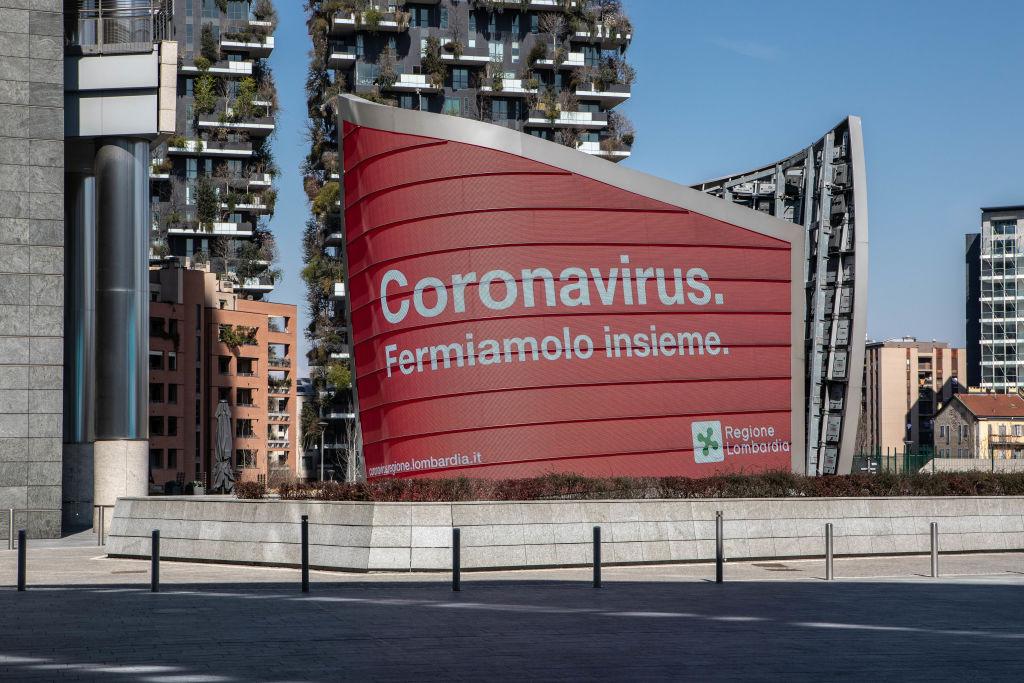 Article continues below advertisement
The fact is, the virus tends to be present in places with high-speed wireless because those are the places most likely to be highly populated. And those places are likely to have more people engaging in international travel. Just because a set of circumstances correlate doesn't mean there is a cause and effect.
Here's hoping while people are working from home more and their kids are doing their studies at home, mom and dad listen up a little during science classes, since clearly a lot of adults are rusty on the scientific method!
The best way to prevent contracting or spreading coronavirus is with thorough hand washing and social distancing. If you feel you may be experiencing symptoms of coronavirus, which include persistent cough (usually dry), fever, shortness of breath, and fatigue, please call your doctor before going to get tested. For comprehensive resources and updates, visit the CDC website. If you are experiencing anxiety about the virus, seek out mental health support from your provider or visit NAMI.org.