It Looks Like 'Grey's Anatomy' Is Doing What It Does Best — Killing Someone Off
Does Addison die in 'Grey's Anatomy'? Season 19 of 'Grey's Anatomy' is losing characters left and right. Here's what happened in the two-part ending.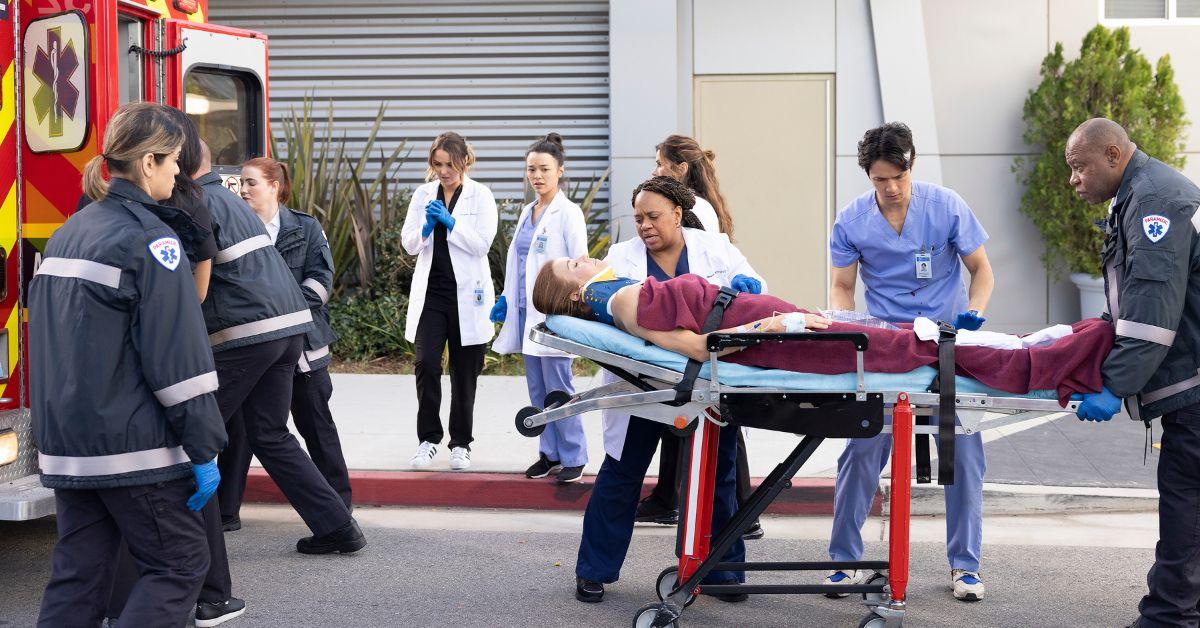 Spoiler alert: This article contains spoilers for Season 19 of Grey's Anatomy.
So far, we've soldiered through a handful of Grey's Anatomy episodes without Ellen Pompeo, and it feels like we'll have to live through some growing pains. It's vaguely reminiscent of Sandra Oh's departure in Season 10, followed almost immediately by the death of Derek Shepherd (Patrick Dempsey) in Season 11. If there's one thing we can count on with Grey's Anatomy, is this show will take away a beloved character almost viciously.
Article continues below advertisement
An upcoming two-parter is teasing a possible death, and fans of the show are already having flashbacks to favorites like George (T.R. Knight), McSteamy (Eric Dane), and the heroic DeLuca (Giacomo Gianniotti), just to name a few. The first part airs March 23 and shows the hospital besieged by anti-abortion protestors due to the arrival of Dr. Addison Montgomery (Kate Walsh). Could she be a target for a deadly attack? Does Addison die on Grey's Anatomy? They better not do this to us! Keep reading to find out.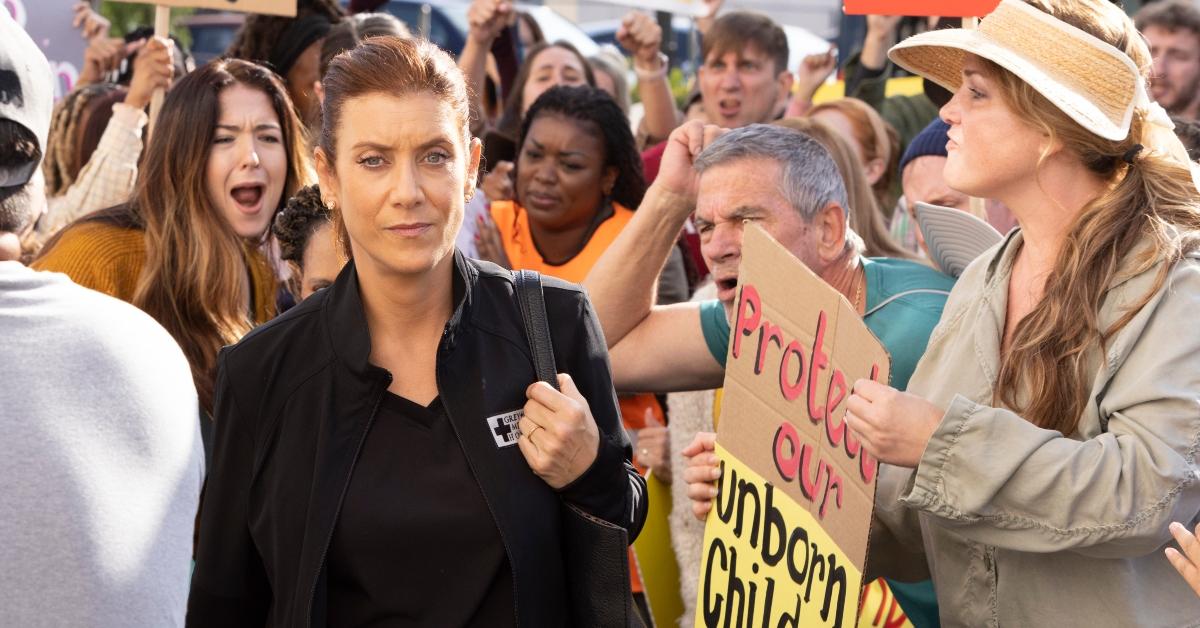 Article continues below advertisement
Grey's Anatomy treats social issues with the respect they deserve.
What Grey's Anatomy continues to excel at is how it approaches current social issues, which is why abortion is taking center stage in Season 19. We've seen the new residents help Addison record a sex education PSA, one patient opts to have an abortion in order to circumnavigate possible postpartum depression she previously dealt with, and in Part 1 of the March 23 episode, another patient chooses abortion because she wasn't ready. Throughout all of this, angry protestors stand watch outside of the hospital with anti-choice signs.
The first sign that the somewhat peaceful protest has turned violent is when a brick is thrown through a widow, hitting Blue (Harry Shum Jr.) in the head. Thankfully, he's only stunned, but it's a bad sign for what's to come. The pressure is squeezing everyone, but it's nearly suffocating Addison as she lays out the constant abuse she has been suffering from due to her work. Once again, Grey's Anatomy shifts to another aspect of the fight for reproductive rights: the beleaguered doctors. Unfortunately, things only get worse.
Article continues below advertisement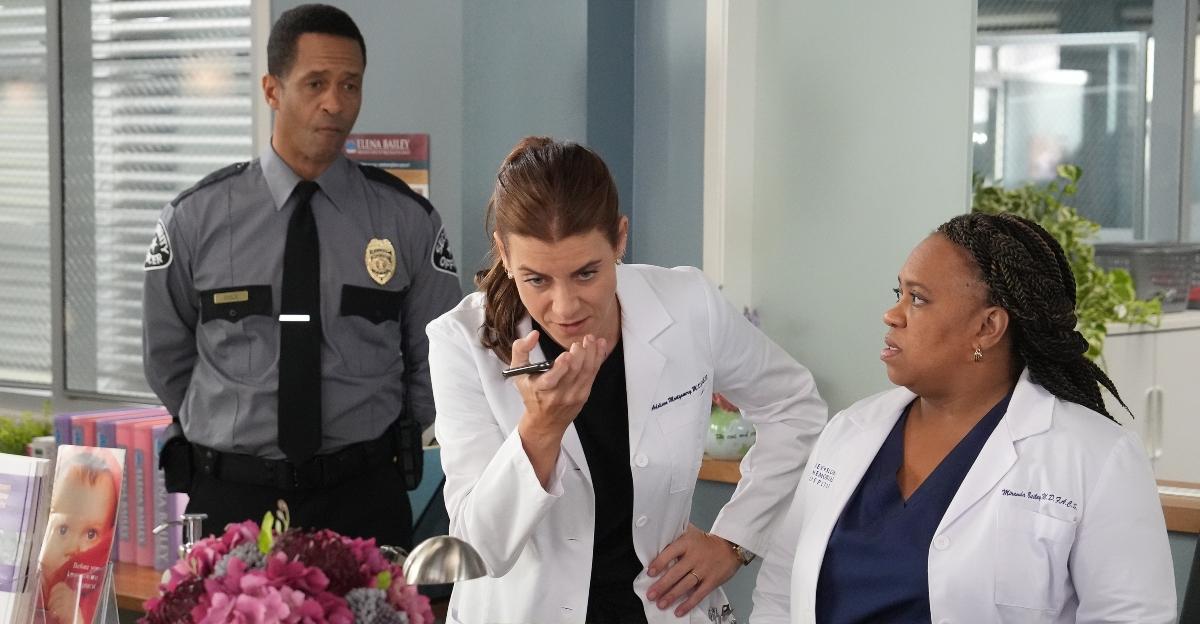 Does Addison Montgomery die on 'Grey's Anatomy'?
Another classic Grey's Anatomy choice is to juxtapose two intense moments against each other. The B story of this episode is an organ donor recipient about to get a new lung only to discover her donor was in a terrible accident. As Winston and Owen try to save him and his lung, we jump back to a pregnant woman whose water has suddenly broken. The sounds of doctors singing to her, even Bailey, brings Addison out of hiding.
Article continues below advertisement
Not only is the organ donor able to be saved, but Addison's faith in her work is restored by the birth of a baby amid the chaos encompassing the hospital. It's a beautiful moment that fans of the show know is about to be completely eviscerated. The doctors, Addison included, finally take a moment to step outside after security makes sure the coast is clear. While speaking with a resident training under Addison at Grey Sloan, a car suddenly appears. Addison pushes the young woman out of the way and is hit.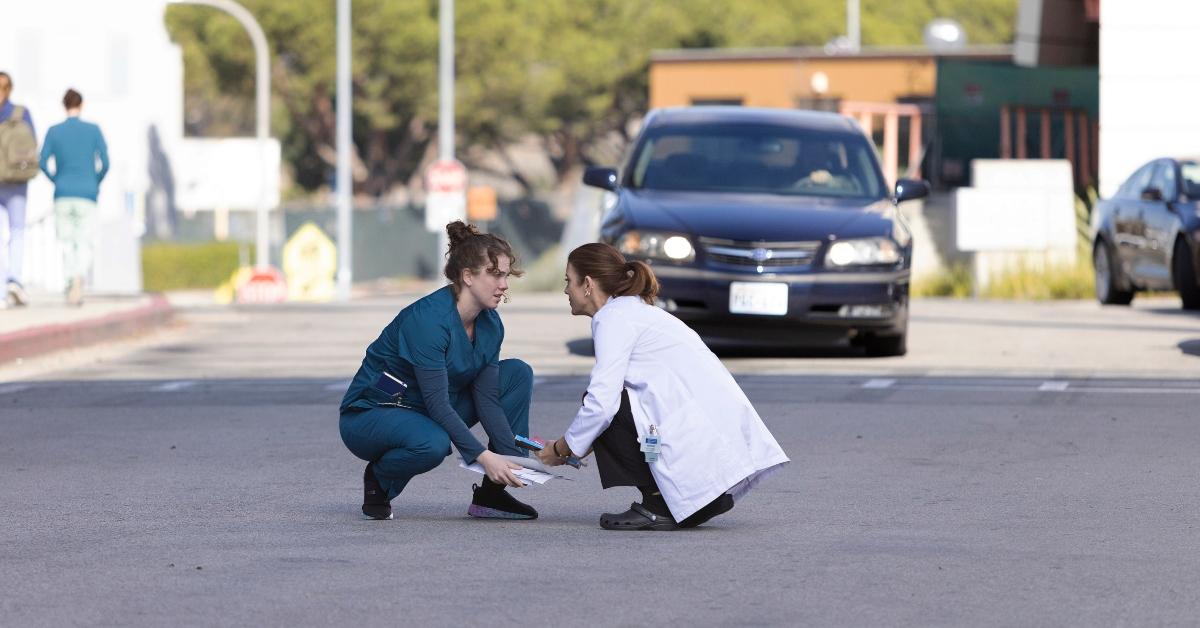 Article continues below advertisement
In the second half of the intense event on Thursday, March 29, fans witnessed the aftermath of the vicious hit. Following a long, unbearable week for Grey's fans, the episode opened by confirming that Addison did survive the hit-and-run. She explained to Bailey that she was "only clipped on the shoulder" by the car and urged the other doctors to help Tia (Jess Gabor), the pregnant OB who was also hit by the vehicle.
Addison took advantage of her survival by offering to assist Tia in saving her baby. She proved why she's one of our favorite OGs by not letting her injuries faze her and even having Link pop her shoulder back in place without any sedation, a move her former sister-in-law, Amelia, isn't surprised by. Addison and Simone then work tirelessly to keep the baby alive.
Article continues below advertisement
Once Addison heals from her injuries and safely welcomed Tia's baby into the world, she leaves Grey Sloan to continue her work in the PRT. Bailey begs Addison to stay safe, and that's the last we see of the bold redhead for now. However, we're still watching you, Grey's Anatomy!
Grey's Anatomy airs Thursdays at 9 p.m. EST on ABC and is available to stream on Hulu the following day.