Is Charli D'Amelio a Vapist? There Are Some Videos of Her Looking a Bit Cooked
Chali D'Amelio is the it girl when it comes to social media, so it's become big news as to whether or not she vapes. Details on those videos.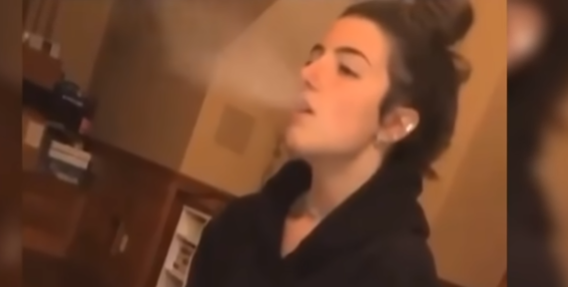 There are a bunch of social media stars whose lives have completely changed in a matter of months ever since they hopped on a new platform. Just ask the TikTokers who've made millions of dollars pulling off little dance routines and smiling vacantly for the camera. Charli D'Amelio is currently the most followed person on TikTok, and she's earned herself a whopping $4.2 million in the process. So people want to know everything about her, including if she does indeed vape or not.
Article continues below advertisement
Does Charli D'Amelio vape? There's evidence to suggest she's tried it before.
Of course there's going to be a ton of folks who are hating on someone who became so popular and so rich despite being so young. Naturally, there were people who were more than happy to dogpile on the teenager for footage of her vaping, while the one viral video everyone points to shows her hitting a device that clearly looks like a traditional, Juul-esque nicotine delivery device.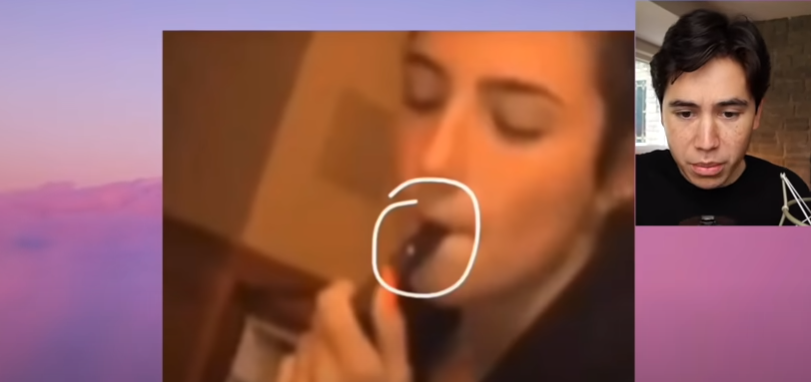 Article continues below advertisement
There are also other clips circulating the web of Charli looking a little "out of it," with tons of people suggesting that the TikTok star was actually hitting a THC vape pen and / or getting smoked out off camera. So yes, people wanted to know if TikTok's golden child was a nicotine fiend or a teenage who likes weed which would make her ... pretty much like every teenager who wants to try things that are "bad" for them.
Article continues below advertisement
It's become a recurring joke on social media to respond to all of Charli's posts with vape references and bring it into the conversation regardless of what she's talking about. Whether it's passing a permit test, or her making fun of her sister for not knowing how to count, there's someone there to make an allusion to vaping.
Article continues below advertisement
Then there were also a bunch of other social media users who saw the ridiculousness of caring so much about the possibility of Charli vaping or not that they began lampooning it themselves.
Article continues below advertisement
Other die-hard Charli stans maintain that Charli isn't exactly a vapist and doesn't do it on a daily basis because god forbid someone points out a potential "flaw" in someone's content that they enjoy watching on social media.
Article continues below advertisement
At the end of the day, vaping is not something that Charli has ever addressed, and it seems unlikely that she ever will. As she's often known as an "unproblematic" online content creator, and this would, in some people's eyes, make her "problematic," she's most likely not going to go on record as engaging in such activity. It seems that fans, or non-fans, will have to take what they will from the videos.