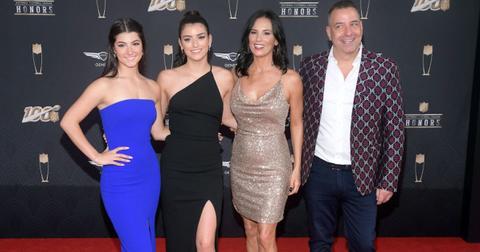 Charli D'Amelio's Family May Be Getting a Reality Show, and We're Beyond Hyped
By Lizzy Rosenberg

Jul. 21 2020, Updated 9:10 a.m. ET
Reality shows that showcase our favorite celebrities' families and home lives are always undeniably exciting. From House of Carters to Keeping Up With The Kardashians, they always manage to show the best and worst parts of living life in the spotlight... and Charli D'Amelio's rumored reality show won't be an exception.
Article continues below advertisement
Stay tuned for everything we know regarding the D'Amelio family's alleged reality series... fans of the TikTok star are seriously hyped right now, to say the least.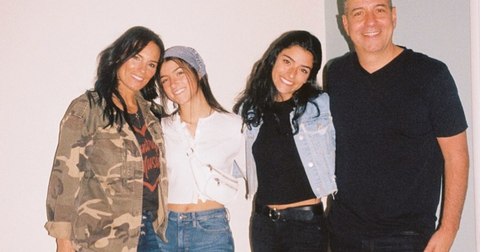 Article continues below advertisement
Charli D'Amelio hinted at a reality show, saying it "would be super fun."
If you're a longtime Charli stan, you're most likely well-aware of her family's undeniably adorable dynamic. The 15-year-old dancer and her 18-year-old sister, Dixie, live with their two parents, Heidi and Marc, and based on videos that feature the whole family, it seems as though they're undeniably supportive and tight-knit. And in an interview with Entertainment Tonight, they discussed the prospect of having a reality series that'll focus on their daily lives.
"I mean, definitely something [a reality show] would be super fun... For people to kind of see what goes on when we're not just posting TikToks. I feel like no one really gets to see, but people are always talking about how they think our family dynamic is pretty cool, Charli said, also bringing up the prospect of "trying new things" together, beyond dances. So we aren't sure what that would entail, but whether it's baking or skydiving, we know it'll be exciting.
Article continues below advertisement
Then, Charli D'Amelio's parents basically said the reality series was a go.
Even though Charli and her family didn't quite confirm if a reality show was coming, what to expect, or when to expect it, Charli's father, Marc, then proceeded to tell ET that they are currently in the process of "figuring stuff out" for getting a show. Although they didn't expect this kind of thing to happen to them, he said, he sounded excited about the prospect of getting their own TV series.
Article continues below advertisement
"This has all kinda happened all really quickly. But we think if we're gonna do it, we'll go all in with it. And like Charli said, let everyone get to know us a little bit more closely. So, we're in the process of working it out right now," he told the interviewer.
They don't have a start date or a title yet, but trust us, we'll stay up-to-date on that.
In the past, Charli has expressed that fame isn't all fun and games.
Like every celeb in the social media space, Charli has garnered a lot of (unnecessary) hate, and between school and making videos, her success was initially incredibly overwhelming. According to J-14, the teen opened up to YouTuber James Charles about her struggles in the first few months of fame.
Article continues below advertisement
"At the beginning, when this all started, I was very, very overwhelmed. I was still going to school full time, I was traveling a lot and I felt like I always had something to do and had no free time... I felt like everyone was yelling at me to get stuff done and I was like, 'I don't know how to do it all!' … I was getting so, so, so tired. Even my videos were not good. I wasn't having fun," she said. So hopefully things have gotten easier for her in that regard.
We love Charli, and we're jonesing for a reality series sooner rather than later — a series all about the D'Amelios would seriously slay. Stay tuned for more on the series' network, air date, and title... we'll be eagerly waiting.