The 'Grey's Anatomy' Winter Finale Was a Literal Cliffhanger — Which Characters Survived?
Per usual, the 2021 winter finale of 'Grey's Anatomy' left us with too many questions, and a lot of stress. For example, does Farouk die? Here's what we know.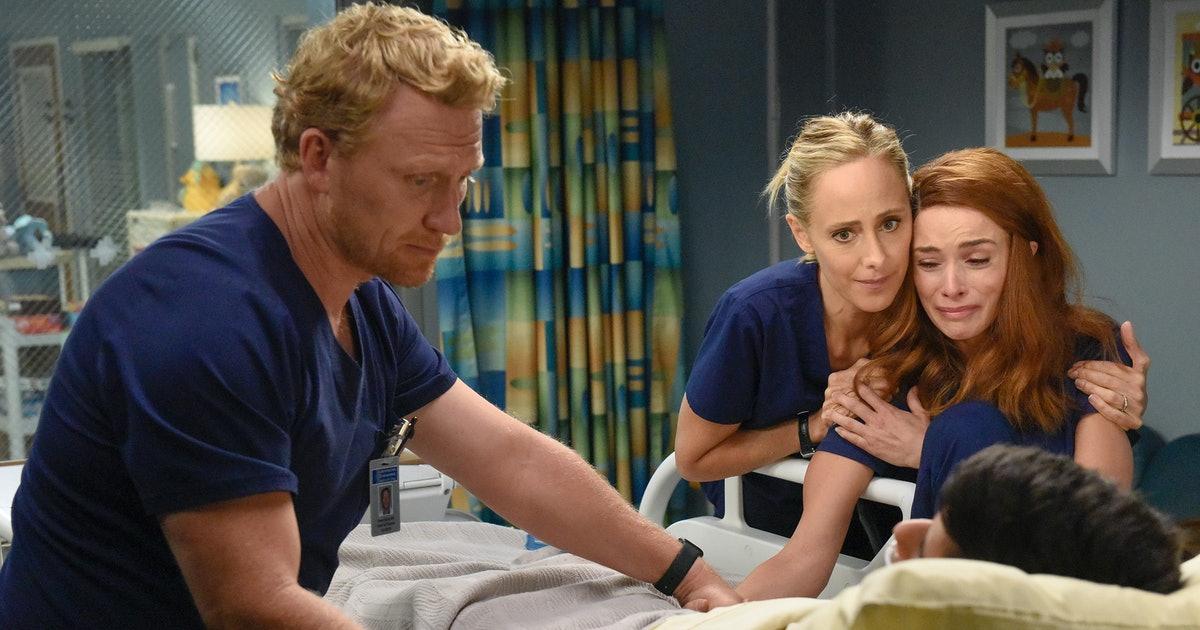 It has literally been two months since we last saw the glory that is Grey Sloan Memorial Hospital via our own television sets. And while that might not seem like a terribly large amount of time for most, to fans of Grey's Anatomy (who were left with an actual cliffhanger at the end of the 2021 winter finale), it's a lot. So many lives were left hanging in the balance, and that's not a metaphor for some of them.
Article continues below advertisement
It wouldn't be Grey's if a medical emergency wasn't responsible for some of the anxiety surrounding the show. In particular, Megan Hunt's (Abigail Spencer) son Farouk (Bardia Seiri) was waiting in surgery for a donor heart. The heart was en route until something went horribly wrong, because it also wouldn't be Grey's if there wasn't a complication. Did Farouk die on Grey's Anatomy? What happened to his heart?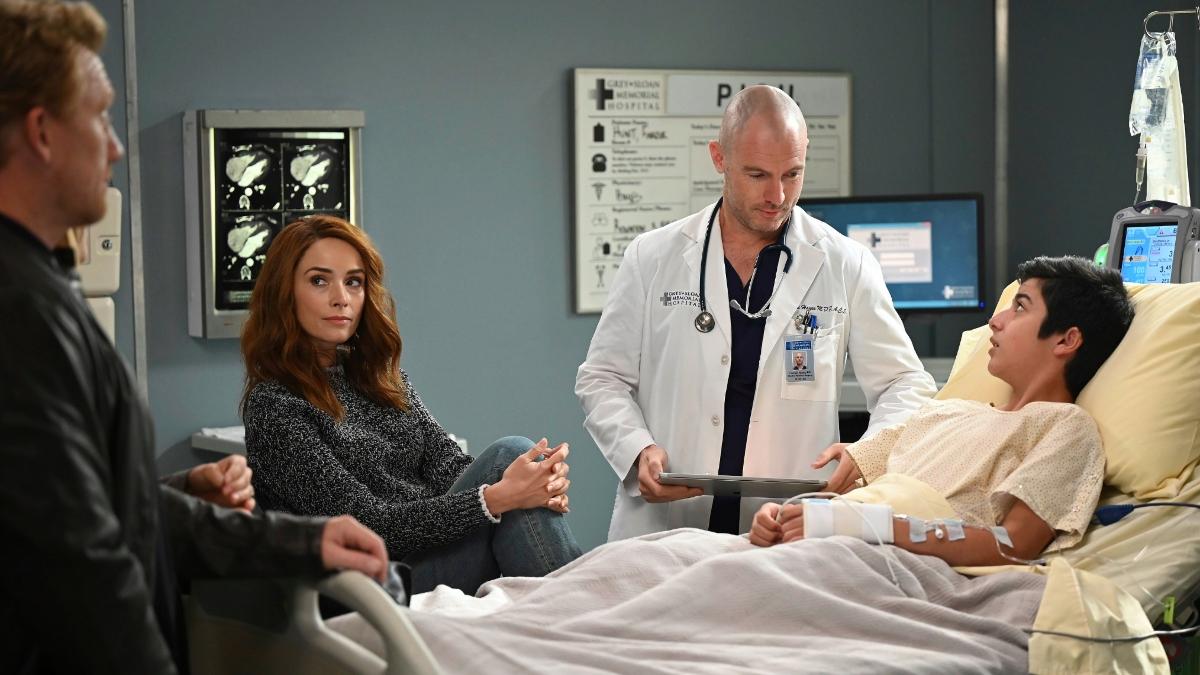 Article continues below advertisement
Did Farouk die on 'Grey's Anatomy'?
As the 2021 winter finale came to an end, Farouk was lying on an operating table with his chest wide open, waiting for a new heart. Unfortunately, the heart's arrival was delayed by a car accident while on the way to Grey Sloan Memorial. Doctors Owen Hunt (Kevin McKidd), Teddy Altman (Kim Raver), and Cormac Hayes (Richard Flood) were in a horrific accident when their driver suddenly passed out then died, veering off the road and stopping on the edge of a cliff.
The driver died but Owen, Teddy, and Cormac were still alive. Thankfully the heart was OK but if any of them moved, they risked tipping the car over the cliff's edge. It was finally decided that Teddy would exit the car with the heart so she could get to the hospital. Once she was able to safely extricate herself from the vehicle, the precarious status of the car became even more dire. A decision had to be made — Owen and Cormac couldn't make it out together.
Article continues below advertisement
It's important to understand that Cormac has two sons who already lost their mother, which is what motivated Owen to tell Cormac to leave the vehicle. Owen knew that his children had their mother, Teddy, his family, as well as everyone at Grey Sloan. And Cormac and his children had been through enough already.
After a brief back-and-forth, Cormac carefully crawled out of the car in time to watch it plummet to the bottom of the cliff, presumably with Owen still inside. In the meantime, Teddy managed to flag down a car, but will she get back to the hospital in time?
Article continues below advertisement
Megan Hunt has already been through a lot.
Megan and Owen served together in Iraq in 2007. While there, a helicopter Megan was in was hijacked by an Iraqi woman she had just been treating. This was on the heels of an argument Megan had been in with her then-boyfriend Nathan (played by Martin Henderson). Because of their fight, she angrily boarded the helicopter to get away from him, but ended up disappearing for 10 years.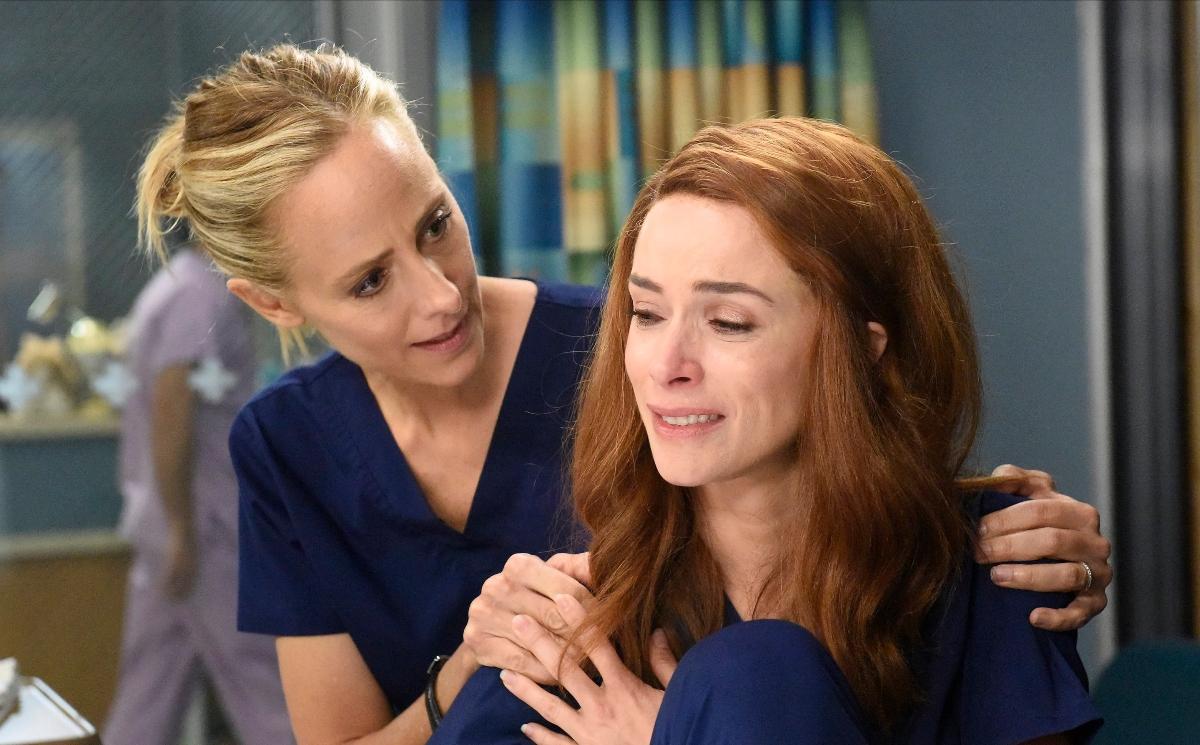 Article continues below advertisement
Megan was eventually found in a rebel-held neighborhood in Syria, severely injured. When she made it to Grey Sloan Memorial, Meredith performed a controversial abdominal wall transplant. The entire time this was happening, Megan was anxious to return to Farouk in Syria. He was a refugee whom she had been taking care of since he was four. Once she was fully recovered, she was reunited with Farouk who was brought to the U.S. with the help of Nathan of all people.
Megan, Nathan, and Farouk briefly relocated to Los Angeles, but Megan and Nathan didn't last. She eventually returned to Seattle with Farouk. All was seemingly well until Farouk became ill. Something we also learned in the winter finale is that Megan was not doing mentally well. She even told Cormac that if Farouk died, she would die with him. With that declaration, her life is in peril along with his. While we don't yet know is Farouk makes it out alive, hopefully the return of Grey's will see everyone saved.
Grey's Anatomy returns on Thursday, Feb. 24 at 9 p.m. EST on ABC.