'Jujutsu Kaisen' Fans Are Freaking out Over the Death of a Major Character in the Manga
Does Satoru Gojo die in 'Jujutsu Kaisen'? Manga readers are freaking out over leaks of Chapter 236 that seemingly indicate a tragic end.
The Gist:
Jujutsu Kaisen fans are buzzing about the leaks for Chapter 236 of the manga, which comes out in Japan on Sept. 24.
The new chapter seemingly confirms a major character death.
The anime is currently airing the "Shibuya Incident" arc.
Article continues below advertisement
Spoiler alert: This article contains massive spoilers for the Jujutsu Kaisen manga.
Anime fans have been buzzing about Jujutsu Kaisen ever since the popular series returned in July 2023. Based on the ongoing manga by Gege Akutami, the story follows Yuji Itadori, an up-and-coming jujutsu sorcerer who trains to exorcise malevolent spirits known as curses all while trying to keep the infamous demon Ryomen Sukuna at bay within his body.
But while anime-only fans are currently entrenched in the violent "Shibuya Incident" arc of the series, manga readers are considerably further ahead as the plot reaches a terrifying climax. The events of the current arc of the manga place fan favorite Satoru Gojo in danger. He is known as the most powerful jujutsu sorcerer in the world, but according to leaks from Chapter 236, he may have just met his match. Does Gojo die in the manga?
Article continues below advertisement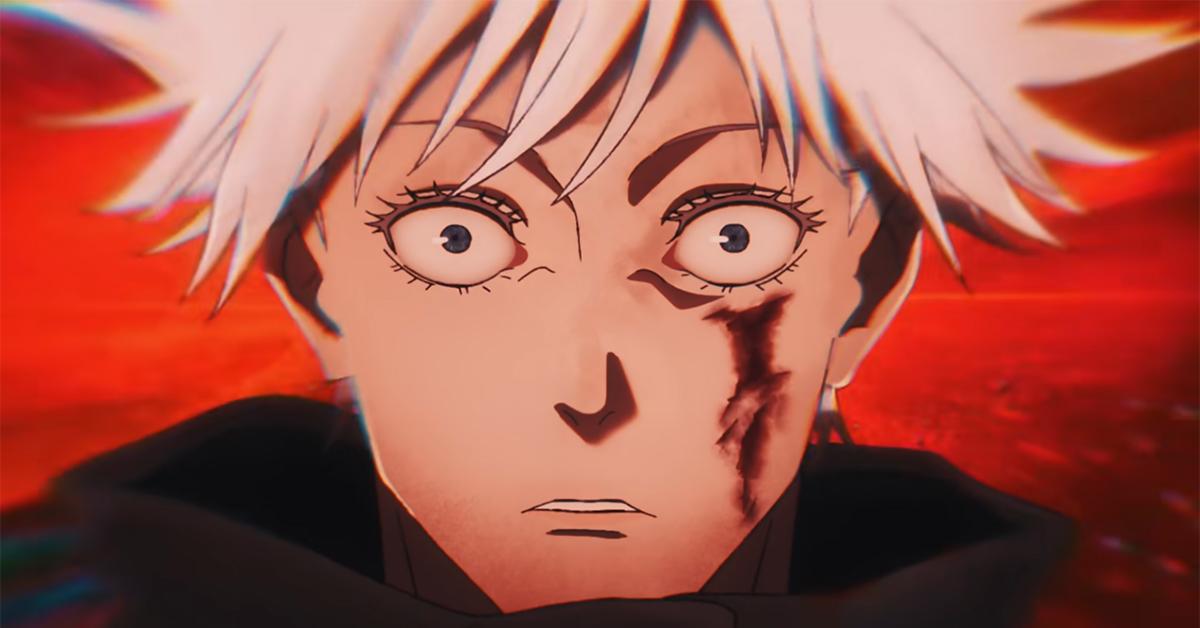 Does Satoru Gojo die in the 'Jujutsu Kaisen' manga?
To say that Satoru Gojo is one of the most powerul entities in the entirety of Jujutsu Kaisen would be putting it mildly. As a special-grade jujutsu sorcerer, he is revered and even reviled by many to be the greatest sorcerer of all time. He wears the title proudly and even pompously as he trains the new generation of jujutsu sorcerers at the Tokyo Jujutsu High school.
But while he's quick to boast about his strength, he's more than capable of backing up his own claims.
Article continues below advertisement
He's shown to have unparalleled mastery of his own cursed energy and is able to utilize advanced techniques in quick succession, outmatching the capabilities of his fellow teachers and even jujutsu elders. His technique, Infinity, also prevents him from being hit by his opponents and can be used both defensively and offensively to devastating effect. What's more, he's even mastered complex Reverse Cursed Techniques that essentially allow him to keep his powers active at all times.
Article continues below advertisement
By all accounts, Gojo is supposed to be invincible. Unfortunately, Ryomen Sukuna takes his Infinity into account. As a curse of equal infamy to that of Gojo as a sorcerer, Sukuna is feared in the world of jujutsu as the most dangerous killing machine of all time. While the true scale of his abilities has yet to be truly displayed, he's already managed to back up his reputation by besting Gojo in battle.
Throughout the current arc, Gojo and Sukuna have been locked in battle. While Gojo was able to withstand Sukuna's assault, the curse had a trick up his sleeve in the form of Mahoraga, which essentially cut through the concept of space and was able to circumvent Gojo's power of Infinity.
Article continues below advertisement
Having found a way to dispel Gojo's ability, it was only a matter of time before Sukuna was able to deal some real damage to him. And unfortunately, things don't look good for Gojo.
Leaks and spoiler threads for Chapter 236 were spotted on Sept. 20, seemingly confirming Gojo's tragic demise at the hands of the most powerful curse in the world.
Fans are devastated at these current developments, with many hoping that there will be a chance for Gojo's revival in future chapters. As of this writing, however, it would seem as if Gojo's reign as the strongest sorcerer in the world has come to an untimely end.
New chapters of Jujutsu Kaisen release every Sunday.