Here's Our Own List of Underrated Anime That You Should Be Watching Right Now
Folks on TikTok came up with their own list of underrated animes, so we came up with our own. From action to rom-com, this list has it all.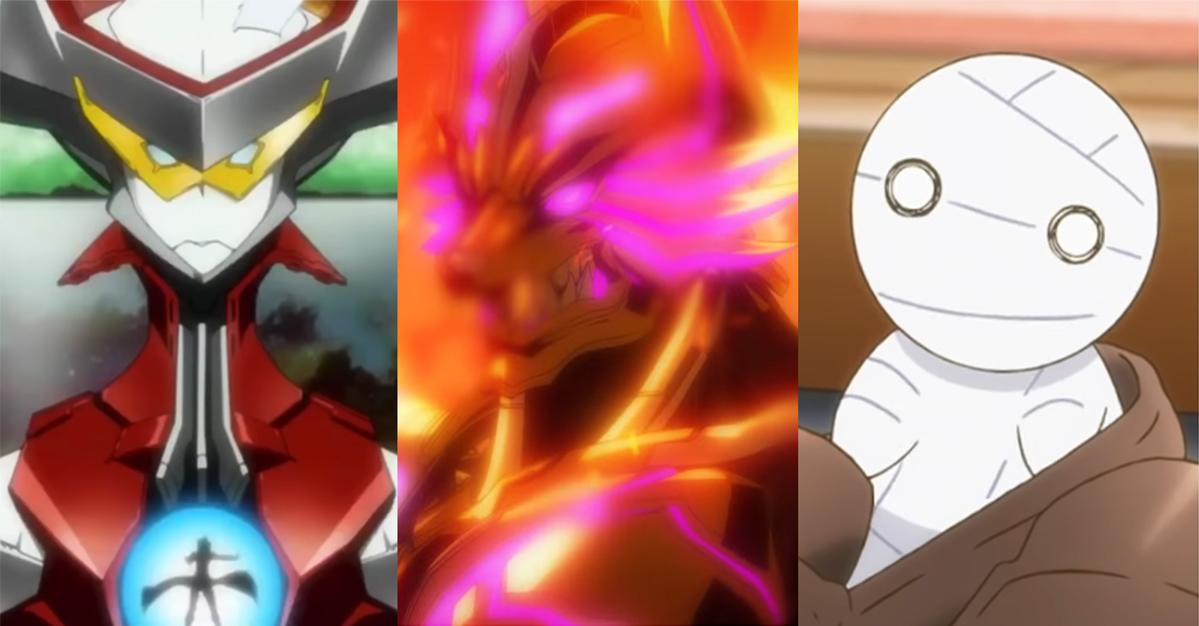 When it comes to the hottest anime and the most talked-about shows of the season, you've probably heard plenty of things about the usual suspects. Throughout the late 2010s and the early 2020s, anime fans have gravitated toward shows like Jujutsu Kaisen, Demon Slayer, and My Hero Academia, which have become three of the most popular anime shows of recent years. Other well-loved anime include Jojo's Bizarre Adventure and the ever-popular One Piece whose live-action adaptation has even won folks over.
Article continues below advertisement
On TikTok, though, plenty of folks are sharing their own picks for underrated anime shows. People have included personal picks like 2011's Guilty Crown, 2012's From the New World, and 2015's Blood Blockade Battlefront as just some of their favorite anime masterpieces that deserve more love.
While we're definitely down to cross some of these existing recommendations off of our own checklist, we're also now inclined to share some of our own! Check out Distractify's list of underrated anime and where you can stream them!
Vanishing Line: Garo (2017-2018)
Based on the Japanese live-action horror fantasy franchise, Vanishing Line is a high-octane installment of the Garo animation series. It follows a man named Sword who wields the legendary golden armor of Garo as part of his mission to defend the fictional Russel City from nocturnal beasts known as Horrors.
With fast-paced and stylish animation topped with compelling character arcs, Vanishing Line is a burst of entertainment that deserves more love. Check out the full series on Crunchyroll.
Article continues below advertisement
Star Driver (2010-2011)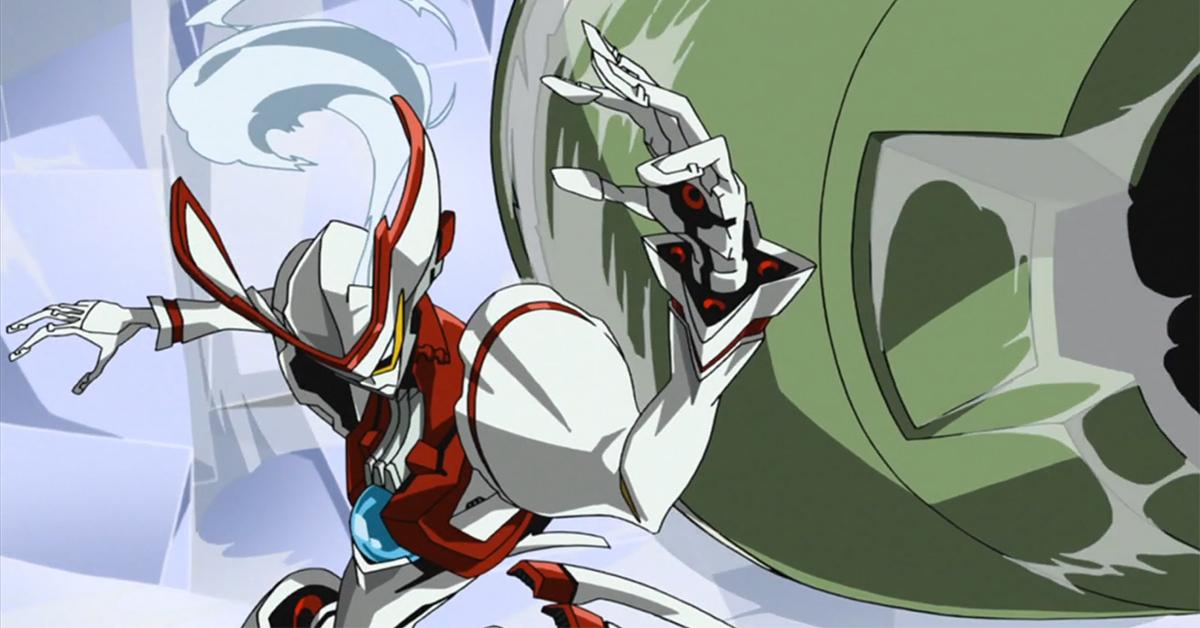 What do you get when you mix giant robot action with high school drama and romantic tension and add just a dash of magical girl elements? You get Star Driver.
In this series, an eccentric new transfer student named Takuto Tsunashi enrolls in Southern Cross High School on the isolated Southern Cross Isle. Here, he and his mechanical Cybodie face off against the Glittering Crux Brigade who plan to use their own Cybodies for evil purposes. Stream all 25 episodes on Crunchyroll.
Article continues below advertisement
Carole & Tuesday (2019)
This moving musical tale comes from the creator of Cowboy Bebop. In the distant future when humans have created a thriving colony on Mars, Tuesday — the wealthy daughter of a politician — runs away from home to Alba City to fulfill her dream of being a professional guitarist. She soon encounters Carole, a refugee from Earth with a penchant for the piano, and they quickly become a duo.
Carole & Tuesday is a lovely and homey series with new songs in practically every episode. Catch it on Netflix.
Article continues below advertisement
Princess Tutu (2002-2003)
This ambitious magical girl series of yesteryear is a venerable classic that deserves far more recognition. Inspired by classic ballet fairy tales, Princess Tutu follows a little duckling named Ahiru who gains the ability to transform into a magical ballerina. She is tasked with using her powers to save the broken heart of a gallant prince. But as the series progresses, Ahiru comes to learn a groundbreaking truth about her existence in this gripping existential series. Catch it on HIDIVE.
Article continues below advertisement
Sarazanmai
If you can handle the wildly bizarre and jaw-droppingly surreal, then Sarazanmai might be for you.
Cursed by the prince of the Kappa Kingdom into becoming Japanese Kappa creatures, three young boys must collect Dishes of Hope in order to fend off the nefarious agents of the Otter Empire.
It may sound absurd off the jump, but the series gets into some heavy and emotional drama as our heroes must overcome their own struggles with the relationships in their lives. Watch the full series on Crunchyroll.
Article continues below advertisement
Odd Taxi (2021)
If you're in the mood for a modern and extended noir mystery, look no further than Odd Taxi. This deceptive and highly intriguing anime tells the story of Hiroshi Odokawa, a walrus taxi driver with asocial tendencies. His keen perception for recognizing faces places him in the middle of several mysteries throughout the series that come together in shocking and nail-biting ways. You definitely won't want to miss this one, which is streaming in its entirety on Crunchyroll.
Article continues below advertisement
How to Keep a Mummy (2018)
This low-key slice of life is perfect for anyone who can handle copious amounts of adorable. In How to Keep a Mummy, Sora Kashiawagi is sent a strange gift from his traveling father, who often sends many of his supernatural findings for his son to keep. This time, Sora gets a tiny pet mummy who acts more like a needy pet. Sora decides to raise his new mummy as part of his family which consists of his high school chums and their own strange little creatures. The series is on Crunchyroll.
Article continues below advertisement
Pretty Cure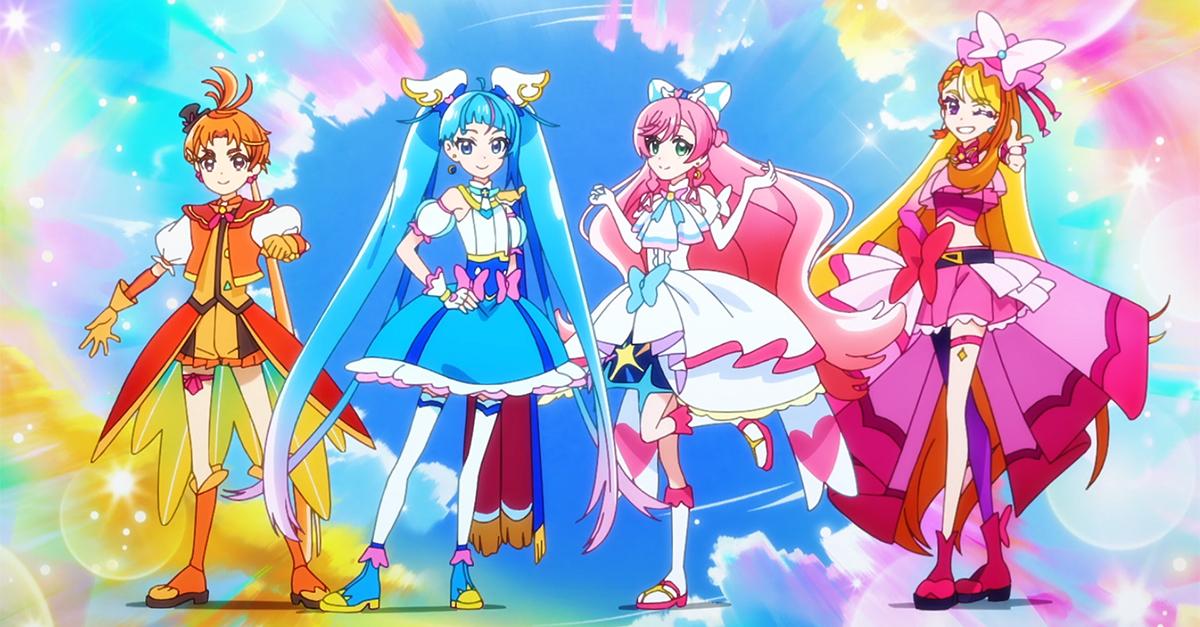 Remember the old Power Rangers formula where a new installment came out every year? Imagine that but for magical girl shows like Sailor Moon. That's what Pretty Cure is.
This long-running anime franchise features plenty of exciting installments in which magical girls team up to fight against evil. For some good clean fun with a surprising amount of complexity, check out this series. Four Pretty Cure shows are streaming on Crunchyroll. You can start with the original Pretty Cure, but we also highly recommend Soaring Sky Pretty Cure!
Article continues below advertisement
Daily Life of High School Boys (2012)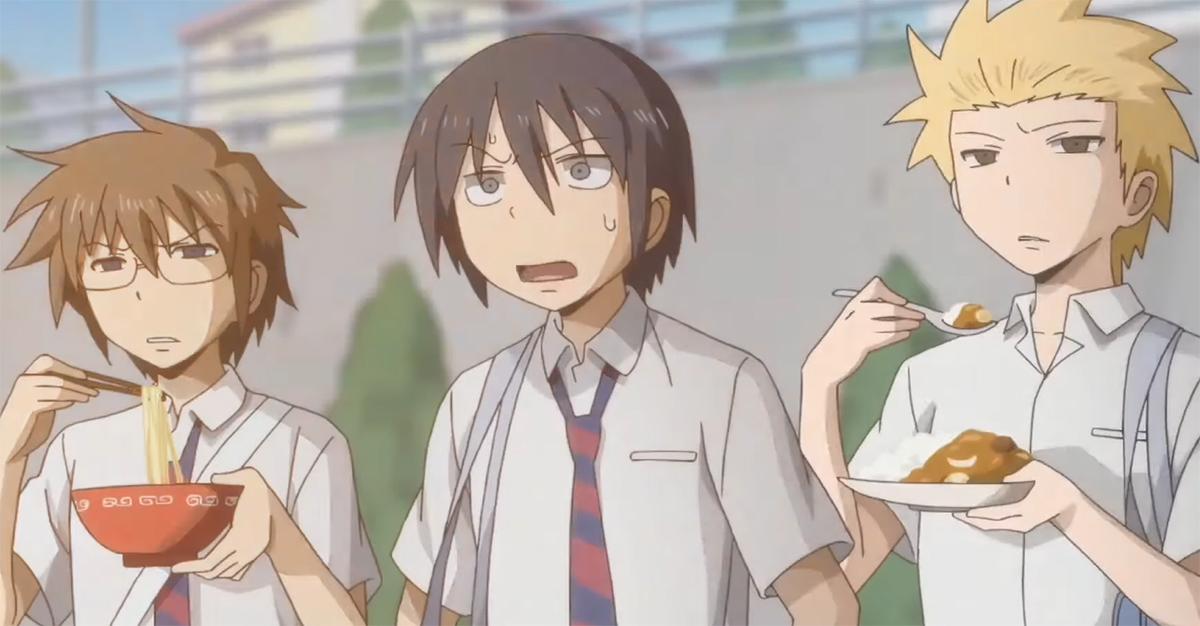 If "boys will be boys" were an anime, then it would be Daily Life of High School Boys. This series of comedy is centered around the daily lives of three high school boys and the absurd antics that they get into. Catch every episode on Crunchyroll.
Article continues below advertisement
Asobi Asobase
As another sketch comedy-like series, Asobi Asobase digs into the surreal and jaw-dropping misadventures of three students at an all-girls high school. As members of their own after-school club with no real direction, these girls get into some of the most hilarious and ridiculous situations that you might ever see in anime. The full series is available on Crunchyroll.