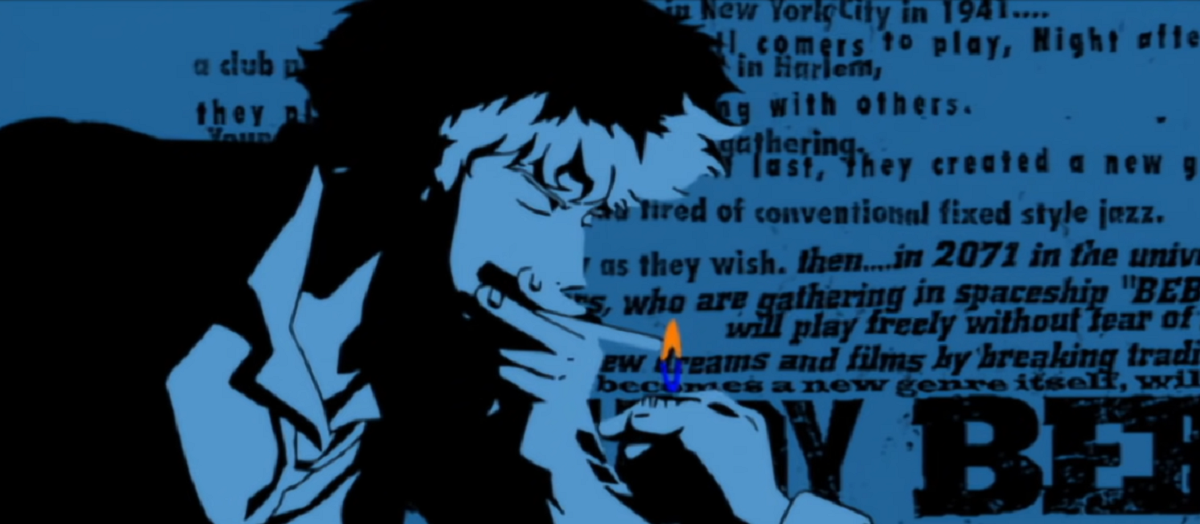 Netflix's 'Cowboy Bebop' Was Adapted From a Groundbreaking Anime From the '90s
Live-action adaptations of anime are relatively common, especially on Netflix. The streaming service is no stranger to taking classic Japanese animation and adapting it with Hollywood actors for a brand-new story that hearkens to the source material. Its latest offering is Cowboy Bebop, a 2021 live-action series based on the classic 1998 anime.
Article continues below advertisement
The live-action Cowboy Bebop follows Spike Spiegel (John Cho), Jet Black (Mustafa Shakir), and Faye Valentine (Daniella Pineda), three intergalactic bounty hunters who travel the cosmos in their rundown ship, the Bebop. As they struggle to rein in bounties and keep the lights on, each of them has their troubled and mysterious pasts catch up to them in violent ways.
Adapting an anime like Cowboy Bebop is an enormous undertaking, given the celebrated reputation of the source material.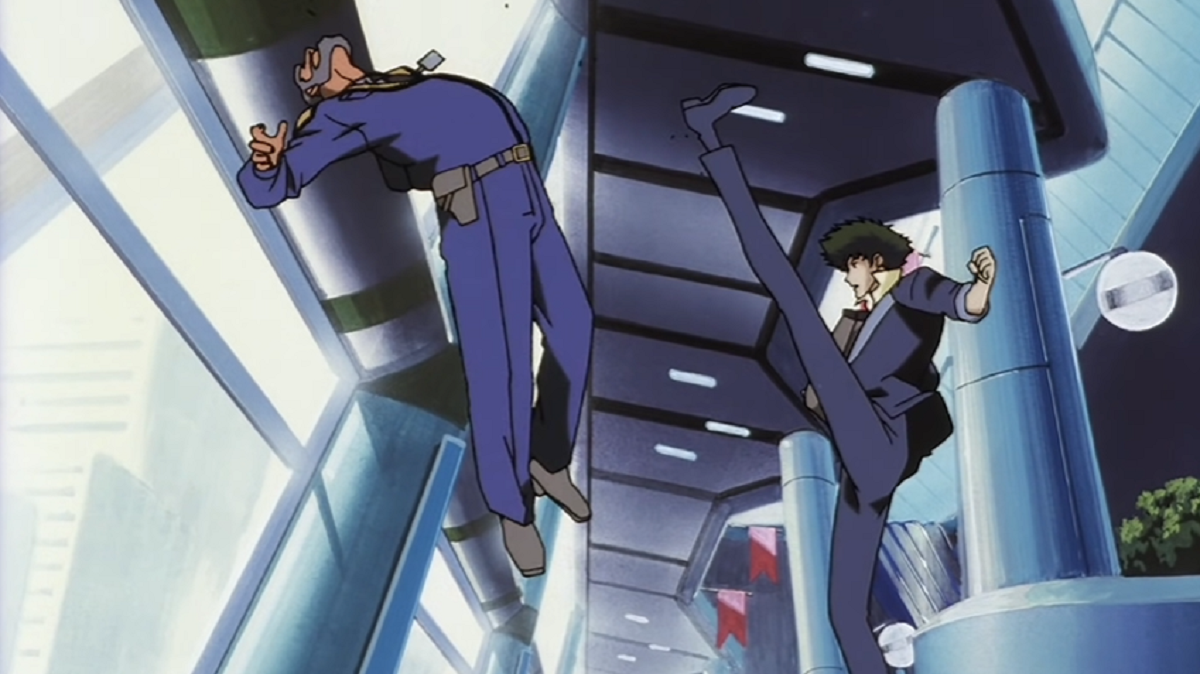 Article continues below advertisement
The original 'Cowboy Bebop' is one of the greatest anime in history.
Cowboy Bebop began as an anime that premiered in 1998. The show ran for 26 episodes between 1998 and 1999. It premiered with an English dub in 2001 as part of Cartoon Network's late-night block programming, Adult Swim. The show also spawned a feature-length film that was released in 2001 in Japan and 2003 in the U.S.
The original anime is one of the most celebrated shows in history, garnering universal acclaim for both its original Japanese broadcast and its international release. The music, narrative, and voice performances (both Japanese and English) received several awards in its time, including best voice actor for Megumi Hayashibara, who portrayed Faye. In a 2004 magazine poll for Newtype USA, the anime was ranked second for "Top 25 Anime Titles of All Time."
Article continues below advertisement
Cowboy Bebop has been the subject of critical analysis over the years, as the show is said to have established its own genre as an emotionally-driven neo-noir space western. The show has been praised for its compelling human narrative juxtaposed with its sci-fi space setting. Its international appeal can also be attributed to its diverse character designs and sprawling arcs, even for side characters. Even today, the show is referenced by several publications as an enduring and celebrated anime.
Article continues below advertisement
The show's director is an acclaimed anime creator.
The Cowboy Bebop anime was directed by Shinichirō Watanabe. As one of the most decorated anime creators working in the industry, Watanabe would go on to direct several classic anime. His love for Western music (particularly jazz) was illustrated in 2004's Samurai Champloo, 2012's Kids on the Slope, and 2019's Carole and Tuesday. In 2012, he returned to space-faring bounty antics with the comical space opera, Space Dandy, which may or may not take place in the same world as Cowboy Bebop.
Watanabe would also direct the Cowboy Bebop movie and a Blade Runner anime short film, Blade Runner Black Out 2022 in 2017.
Cowboy Bebop still remains his most popular and acclaimed anime. He would serve as a creative consultant on the live-action series.
Both the Cowboy Bebop anime and live-action series are currently streaming on Netflix.