'Cowboy Bebop' References Valentina Tereshkova, the First Woman to Travel to Space
A brand new take on the Hajime Yatate's genre-bending original, Netflix's Cowboy Bebop chronicles the extraordinary tales of a group of misfit bounty hunters traveling through the solar system in search of new treasures.
Starring John Cho as Spike Spiegel and Daniella Pineda as Faye Valentine, the live-action series departs from the pioneering source material to deliver 10 episodes worth of entertainment. But what about the Cosmonaut reference, which doesn't appear in the 1998 Cowboy Bebop?
Article continues below advertisement
Who is the Cosmonaut in Netflix's 'Cowboy Bebop'?
A mysterious character mentioned only in passing, the Cosmonaut immediately caught the attention of newbies and die-hard Cowboy Bebop fans alike. The Cosmonaut features on the Woolong coin Spike flips in Season 1, Episode 1.
She also comes up in a conversation between Spike Spiegel, Jet Black (Mustafa Shakir), and Faye Valentine. According to some fans, Spike and Jet exchange remarks about the Cosmonaut to make Faye feel excluded. Others believe she has a meatier backstory. What's the truth?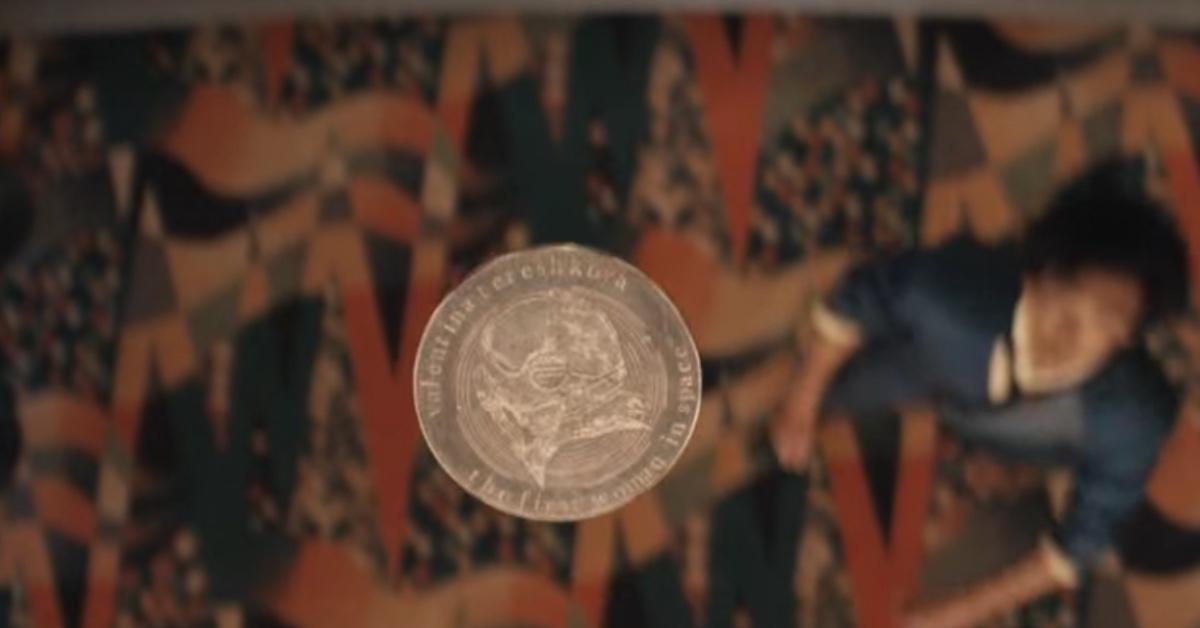 Article continues below advertisement
The Cosmonaut is yet to appear in the flesh. The creators of Cowboy Bebop may choose to elaborate on the character later on. Either way, she had quite the impact on the viewers, with many coining fan theories about who she might be.
"My guess is that's it's an in-joke between Jet and Spike to get on people's nerves. It's probably not a real person but something they say to irritate people by making them feel out of the loop," wrote WaifuWarriors.
Another Redditor believes that the Cosmonaut is another name for Valentina Tereshkova.
"Valentina Tereshkova, the first woman in space. She is a real person," wrote GamerPro4000.
A historic figure, Valentina Tereshkova became the first and youngest woman to travel into space in 1963. Born in the village of Bolshoe Maslennikovo, Russia, she became a successful engineer and cosmonaut.
Article continues below advertisement
Her uniquely shaped helmet and name adorn the go-to currency in the Cowboy Bebop universe, the Woolong. What's more, the words "the first woman in space" can also be spotted on the bronze-colored coin.
Article continues below advertisement
Season 1, Episode 4 of Cowboy Bebop forestalls Faye's prolonged grappling with her legacy. As the episode shows, Faye fell for a scammer named Whitney Haggis Matsumoto (Christine Dunford), who took her money and memories. Faye might stumble on further details down the line. What's more, she might feel compelled to dig up further details about Valentina.
Article continues below advertisement
Faye Valentine's storyline garnered mixed responses from die-hard 'Cowboy Bebop' fans.
Some applaud the live-action for portraying Faye as a bounty hunter with a devil-may-care attitude. But many believe the original delivered a more nuanced depiction.
"So I watched the first episode of the live-action Cowboy Bebop. Not feeling it. I think Jet and Spike were pretty reasonable, but I wasn't fond of how Faye was written from the get-go," tweeted @CasualOtaku934.
Another person pointed out that Faye spent her childhood years in Singapore. Despite the mysteries surrounding her upbringing, she is likely od Singaporean descent. Daniella Pineda, the actress playing the character in Cowboy Bebop, is Mexican American.
Season 1 of Cowboy Bebop is available on Netflix now.