Only Two of the Original 5 Power Rangers Will Be Arriving for the 30th Anniversary
Who were the original five Power Rangers? The first series in the 'Power Rangers' franchise celebrates its 30th anniversary with a new Netflix special.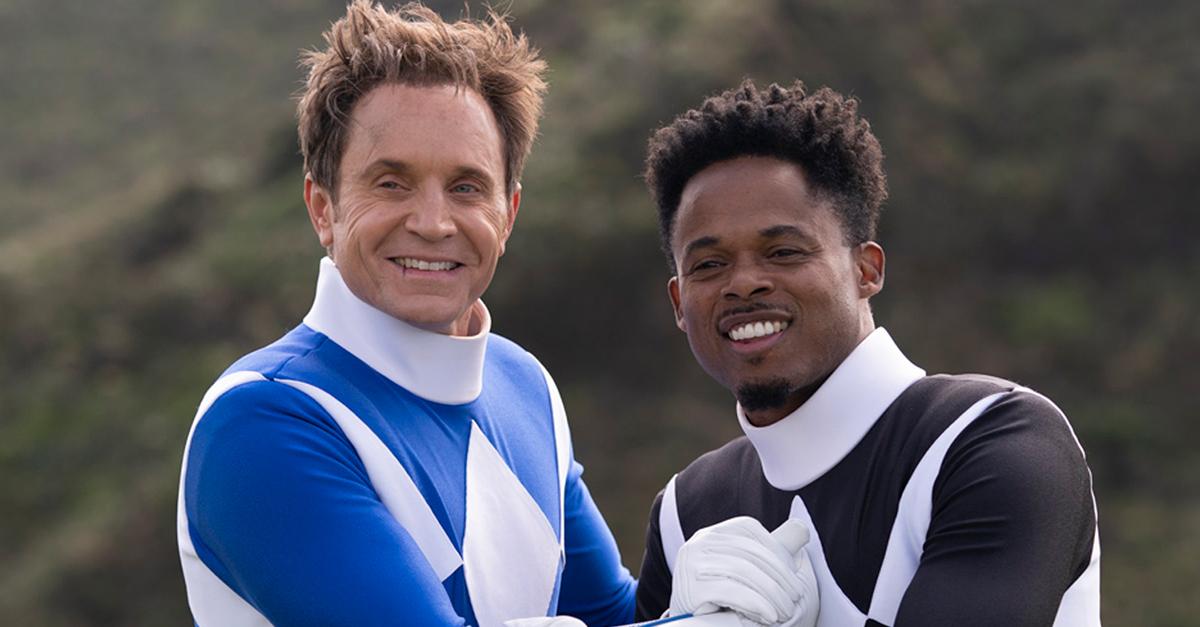 The power continues to protect us as the Power Rangers gear up to celebrate their 30th anniversary. The long-running Power Rangers franchise has been going on since 1993, with new iterations of the classic color-coordinated spandex superheroes being released every so often. However, the original team of Mighty Morphin Power Rangers will soon take up the fight once again in an all-new Netflix special called Mighty Morphin Power Rangers: Once & Always.
Article continues below advertisement
Like any anniversary special or major milestone for a television franchise, some of the cast from the original series appear in the new movie. Between full-blown starring roles and short but quick cameos, many familiar faces from the first series of Power Rangers are coming back for the new special.
However, longtime fans will have already noticed that not everyone has made it to celebrate the landmark occasion. Here's a refresher on who the original five Power Rangers were.
Article continues below advertisement
Who were the original 5 Power Rangers in 'Mighty Morphin Power Rangers'?
The original Mighty Morphin Power Rangers was all about a group of "teenagers with attitude" who are recruited by an alien named Zordon to combat the evil forces of Rita Repulsa. Armed with new suits, advanced weapons, and giant robotic Zords, the Power Rangers become the last line of defense against all sorts of villains.
While the series has since become a full-blown franchise with several new installments, the original Rangers have withstood the test of time.
The very first team of Mighty Morphin Power Rangers include Red Ranger Jason Lee Scott (Austin St. John), Trini Kwan (Thuy Trang), Billy Cranston (David Yost), Kimberly Ann Hart (Amy Jo Johnson), and Zack Taylor (Walter Emanuel Jones). These characters made up the original five-person team of Rangers from Season 1 of Mighty Morphin to part way into Season 2.
Jason, Trini, and Zach were then replaced by Rocky DeSantos (Steve Cardenas), Aisha Campbell (Karan Ashley), and Adam Park (Johnny Yong Bosch) respectively.
Article continues below advertisement
Both teams eventually saw the inclusion of a sixth ranger in Tommy Oliver (Jason David Frank), who initially debuted as the Green Ranger before becoming the White Ranger later on. Kimberly was also replaced by Kat Hillard (Catherine Sutherland) in Season 3.
By the time Mighty Morphin underwent a complete series shift in 1996 with Power Rangers Zeo, all but two of the original Power Rangers had moved on from the series.
Similarly, the new Once & Always special only has two of the original cast.
Article continues below advertisement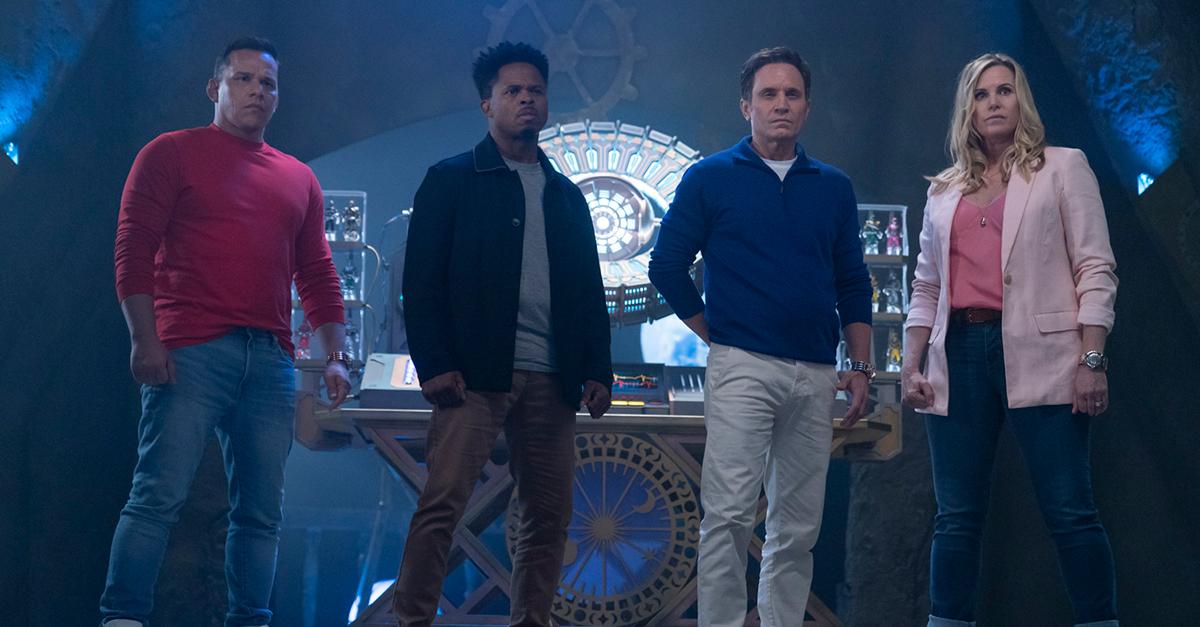 Among the original cast of Power Rangers from Season 1, only Walter Emanuel Jones and David Yost have been seen returning to reprise their roles in the show. Steve Cardenas and Catherine Sutherland join them as major players while Karan Ashley and Johnny Yong Bosch appear in cameos.
While it remains to be seen who else might show up in the special, the 30th anniversary still looks to pack a punch.
Mighty Morphin Power Rangers: Once & Always streams exclusively on Netflix on April 19.