The 'SNL' American Girl Dolls 'Barbie' Parody Is More Than "Okay!"
A new 'Saturday Night Live' digital short sketch of an 'American Girl Dolls' live-action film parodies 'Barbie,' and we're obsessed with it.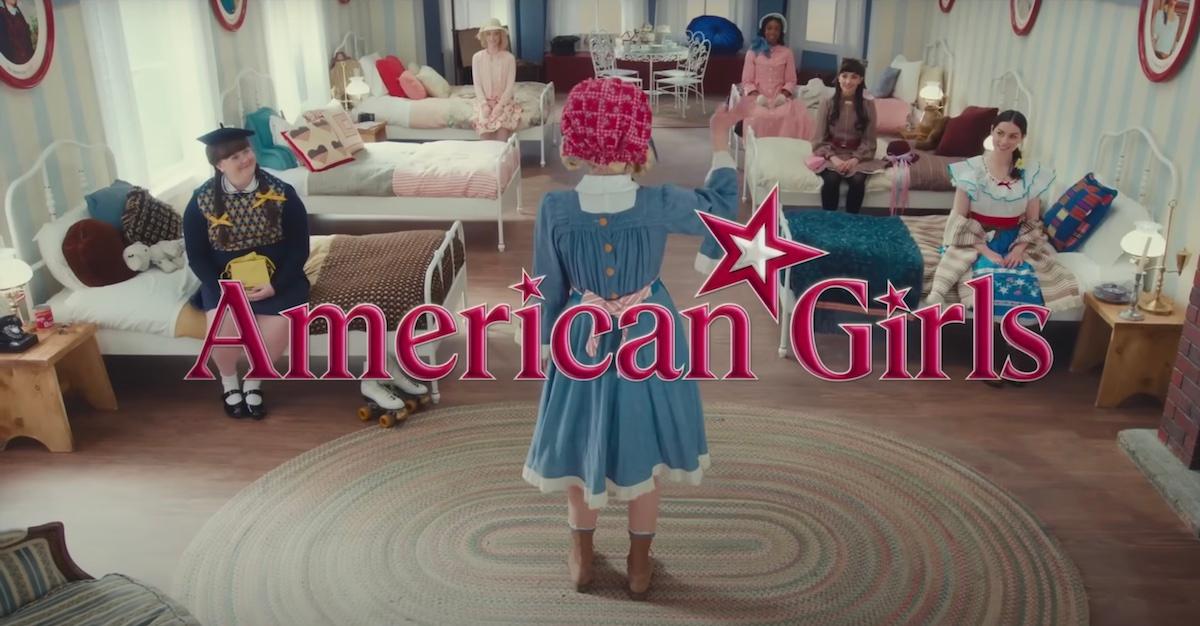 Article continues below advertisement
But this movie is a bit different from Barbie. While Barbie is a perfectly pink pop piece, the American Girl Doll movie is a hilariously dark peek into the stories of the American Girl Dolls we know and love. We're reliving the twisted humor by answering all your burning SNL American Girl Doll sketch questions.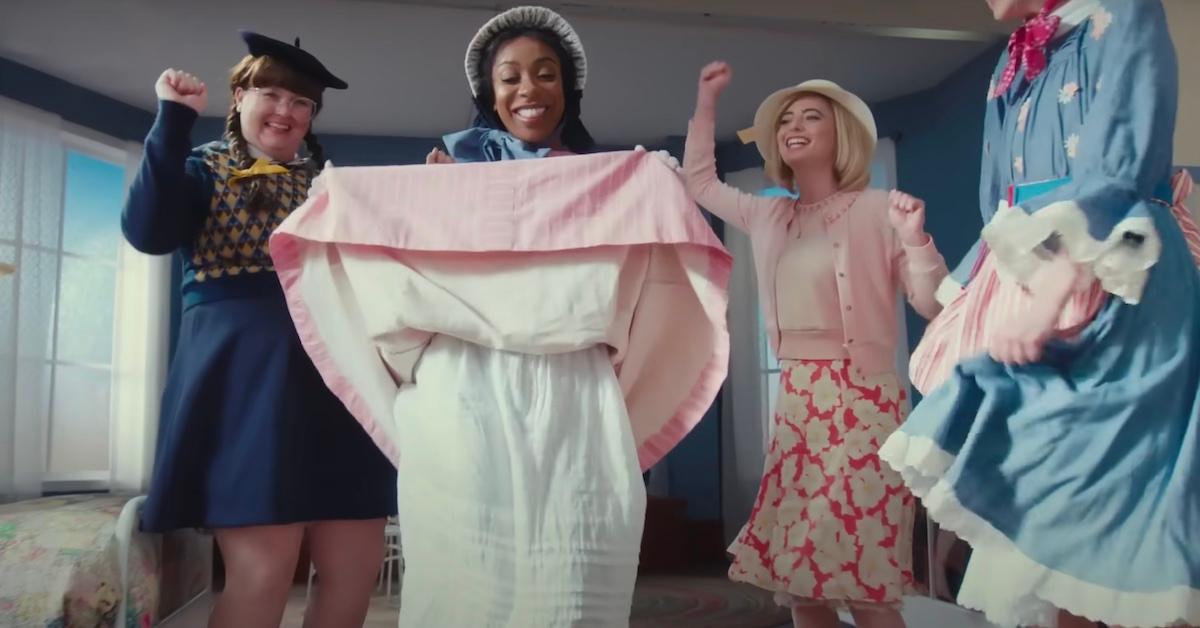 Article continues below advertisement
The 'SNL' American Girl Doll movie trailer sketch is a direct parody of the 'Barbie' movie trailer.
Right off the bat, the SNL writers make it clear that Barbie heavily influenced the sketch by comparing Barbie's perfectly arched foot made for high heels to the American Girl Doll's similarly unrealistic flat toddler-like feet. "Not all dolls live in a dreamhouse," a '90s-esque narrator explains. "Some are bigger, younger, sadder. Some dolls are American Girls."
Article continues below advertisement
This is a double entendre — real-life American girls are bigger, younger, and sadder than Barbie dolls. Mattel has been criticized for their Barbies creating unrealistic expectations of women's lives and bodies. American Girl Dolls, on the other hand, might be more historically accurate … but also much more tragic, as the trailer proves.
The trailer is in "American Girl Land" instead of "Barbie Land," but it looks less like a pink dreamworld and more like a sad compound. "This summer, a new live-action story about your favorite historically accurate dolls, each with their harrowing backstory," the narration continues. "Do they have pink corvettes? Nope. Boyfriends? No way. Did all their family members die of vague old-timey diseases? Absolutely."
Article continues below advertisement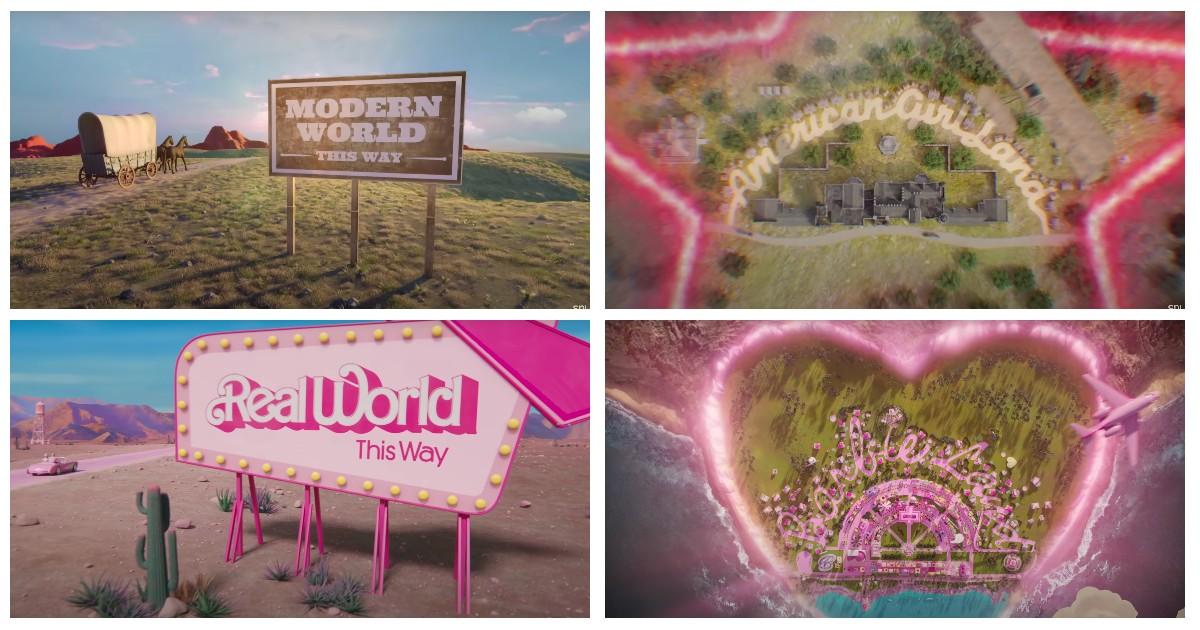 As all the American Girl Dolls say hi to one another, Addy, portrayed by Ego Nwodim, the only Black character, gets left out of the camaraderie. While Ego's timing makes these moments hilarious, it's also a commentary on how there's only one Black historic character American Girl Doll and how the other American Girl Dolls likely wouldn't have included her.
Article continues below advertisement
Just like the end of the Barbie trailer, the American Girl Dolls enter a new world: Modern-Day Times. Of course, Barbie goes to the "Real World," so it is slightly different, but either way, we're on board!
'SNL' guest host Ana de Armas portrays Josefina, while the other American Girl Dolls are played by regular cast members.
Not only was the American Girl Doll movie trailer sketch perfectly timed with the height of the Barbie trailer's meme-able life, but it also coincided with actor Ana de Armas's hosting gig. Ana, who is of Cuban and Spanish descent, is a hilarious casting choice as the American Girl Doll, Josefina, a Mexican girl living in what is now New Mexico. She lived after Spain's colonialism in the area (but, of course, before America's violent colonialism.)
Article continues below advertisement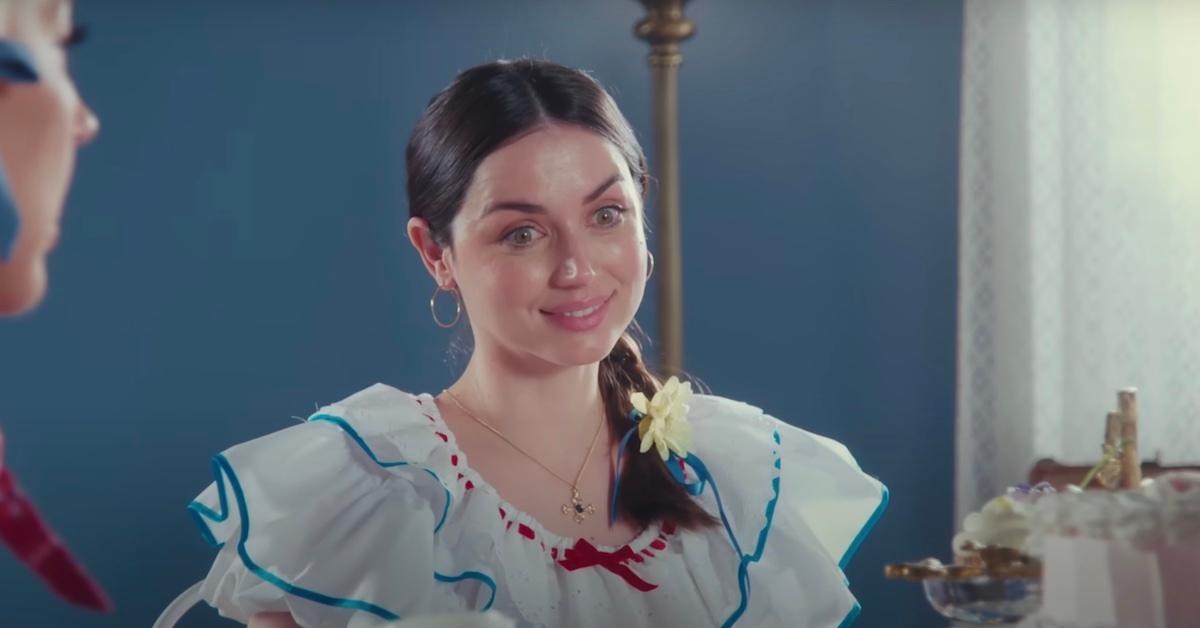 "My Mamá is dead," she shares her backstory with a smile. "We buried her in the church graveyard." Each of the American Girls also shares their backstories in a simple tragic sentence. Samantha, played by Chloe Fineman, saw her parents die in a boat. Heidi Gardner is Kirsten, whose best friend died of cholera.
Article continues below advertisement
Played by Molly Kearney, Molly shares how her dad is a prisoner of war, and she also "tragically" wears glasses. At the end of all their trauma bonding, Addy says, "That's okay. I don't know my birthday because I'm a runaway slave." The other American Girls just can't relate. They don't say, "That's okay," because they can't top that one.
Do the American Girl dolls really die of cholera?
While some of the stories shared are accurate to the original characters, the SNL sketch took some liberties with the American Girl dolls' lives. In Samantha: An American Girl Holiday, Samantha's parents do die in an accident by the river. Kirsten represented the 1800s Western European immigration to America when cholera was at its height. Kirsten's friend, Marta, dies of cholera on the riverboat during their journey from Chicago to Minnesota.
Article continues below advertisement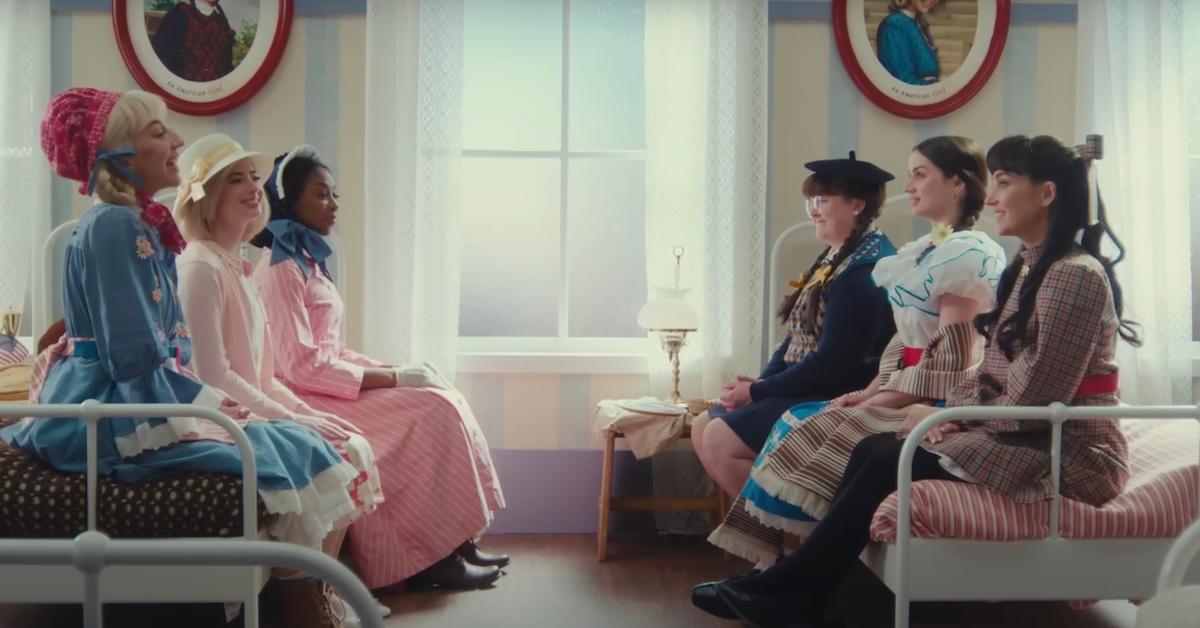 Molly's dad, however, is not a prisoner of war in the original American Girls books. He's actually a doctor serving in England during World War II as part of the U.S. Army Medical Corps. Josefina's story, on the other hand, is 100% accurate. Josefina's "Mamá," as written in the books, dies in July 1823 and is buried in the church graveyard. When Josefina's story begins in the American Girl franchise, she's still mourning and grappling with her mother's death.
Article continues below advertisement
Finally, Addy is indeed a runaway slave. She and her mother were enslaved on a North Carolina plantation when they escaped in the fall of 1864 to Philadelphia, Pa. Kit is also present in the sketch but doesn't share a specific tragic instance, likely because her character is a "bright light" in the dark times of the Great Depression.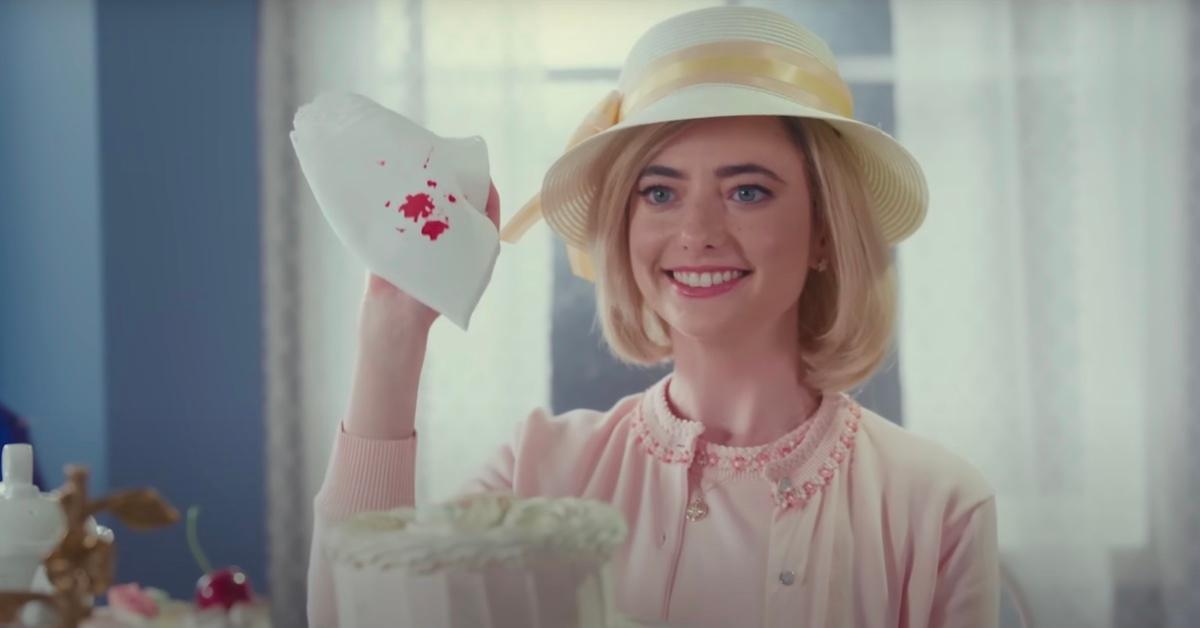 But do Kit and Kirsten die of cholera? No, they don't. All the American Girl dolls are still alive and kicking! In fact, Kit just celebrated her 100th birthday. Plus, even if the American Girl characters die one day, they will never die in our millennial hearts.
We love the dolls so much that fans now want an American Girl Dolls movie. Can mogul executive producer Lorne Michaels make it happen? We're crossing our real-life non-porcelain fingers.