Here Are All of the 'Pokémon' Anime Series That Are Coming out in 2023
Two new Pokémon anime were announced for 2023, making a total of three shows coming out this year. Here's what we know about all of them.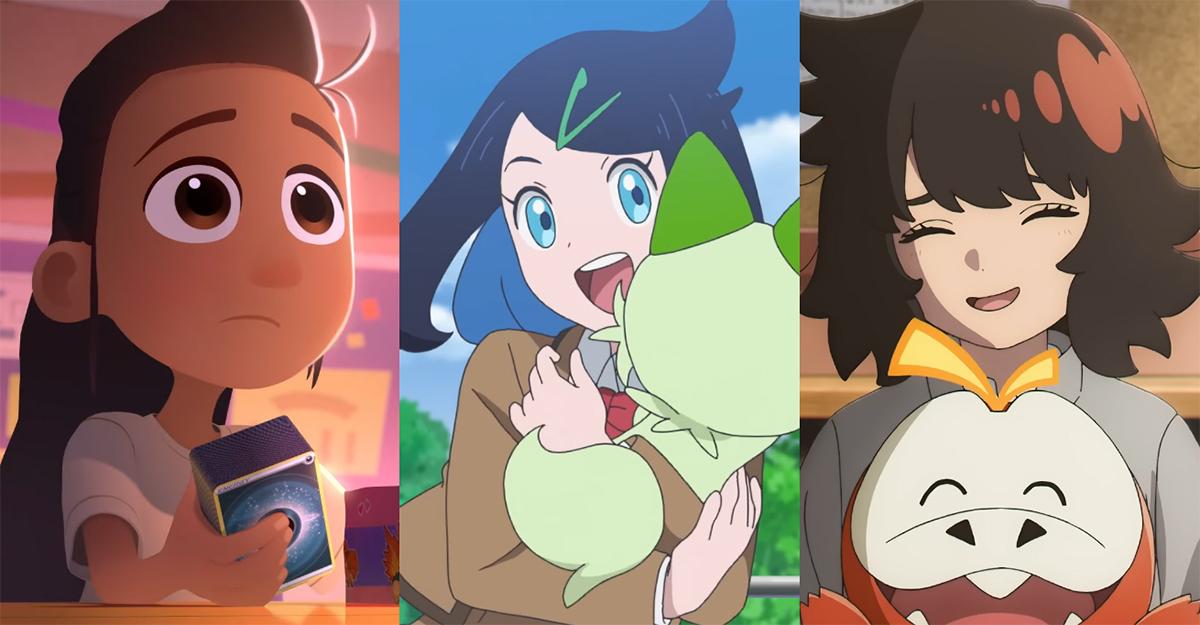 As far as the Pokémon franchise is concerned, the only thing more popular than the many installments in the classic Nintendo franchise is the anime that came from it. 90s kids from all over the world grew up with Ash Ketchum (Satoshi, in the original Japanese dub) as he set out on a seemingly never-ending quest with his trusty Pikachu to become a Pokémon master. The original anime lasted for nearly 30 years, with Ash traveling to nearly every region of Pokémon to fulfill his dream.
Article continues below advertisement
Ash's story ultimately came to an end in March 2023. In Pokémon: Ultimate Journeys, he competes in the Pokémon World Championship and even manages to win the tournament and become the newly-crowned monarch. It was then that the anime as we've known it for decades came to an end, though Ash's journey to becoming a Pokémon master continues onward.
But although we may not see any more of Ash, there are three new Pokémon anime coming out in 2023. Here's what we know about each of them.
Article continues below advertisement
Three new 'Pokémon' anime are coming out in 2023.
Shortly after it was announced that Ash was being retired as the main protagonist for the Pokémon anime, it was revealed that the series would still continue with a new set of protagonists.
Furthermore, two more anime projects were announced during the August 2023 Pokémon Presents livestream event.
Here's what we know about each of the anime series that are coming out this year.
'Pokémon Horizons'
Ash passes the torch to Liko and Roy, two aspiring Pokémon trainers who start their adventure in the Paldea region that was first introduced in Pokémon: Scarlet and Violet. The two of them travel together with their starter Pokémon, Sprigatito and Fuecoco, as they travel the Pokémon world and try to uncover the secret behind Liko's strange pendant and Roy's mysterious Poké Ball.
The series began airing in Japan on April 14, but the English version's release date is still TBA as of this writing.
Article continues below advertisement
'Pokémon: Paldean Winds'
The animated adventures of Pokémon are no longer simply confined to the original anime. On Aug. 8, 2023, a new miniseries was unveiled entitled Paldean Winds. Animated by WIT Studio, who previously worked on anime like Attack on Titan, this exclusive web series follows academy students as they strive to make their own individual marks on the Pokémon world.
The series will consist of four episodes and will premiere on the Official Pokémon YouTube channel on Sept. 6, 2023.
'Pokémon: Path to the Peak'
Though not technically produced in Japan, Path to the Peak represents another unexpected expansion for Pokémon animated installments. The series takes place outside of the main Pokémon continuity, where a young girl named Ava starts competing in the competitive scene for the Pokémon Trading Card game. The first episode will debut on the official Pokémon YouTube channel on Aug. 11.