Does Jen Discover Her Superpower in Hulu's 'Extraordinary'? She's Tired of Just Being Ordinary
Spoiler alert: This article contains spoilers for Hulu's Extraordinary.
The very things that make us extraordinary don't always excite us. We look in the mirror, we look within ourselves, and we often feel invisible, we feel bland, we feel un-extraordinary.
In U.K. writer Emma Moran's new Hulu comedy series Extraordinary, 25-year-old protagonist Jen (Máiréad Tyers) lacks self-esteem and struggles to fit in. Why? She's the only one she knows without a superpower, which makes her feel ordinary, not to mention bitter.
Article continues below advertisement
See, in this universe, everyone (well, almost everyone) over the age of 18 develops a supernatural, Marvel-like power. It's like hitting puberty ... sort of.
The unlikely and "painfully self-aware" heroine pretends to be unbothered at times, but in reality she'd do anything to discover her possibly dormant superpower. So, is she just a late bloomer, or does her superpower never come? Let's get into it.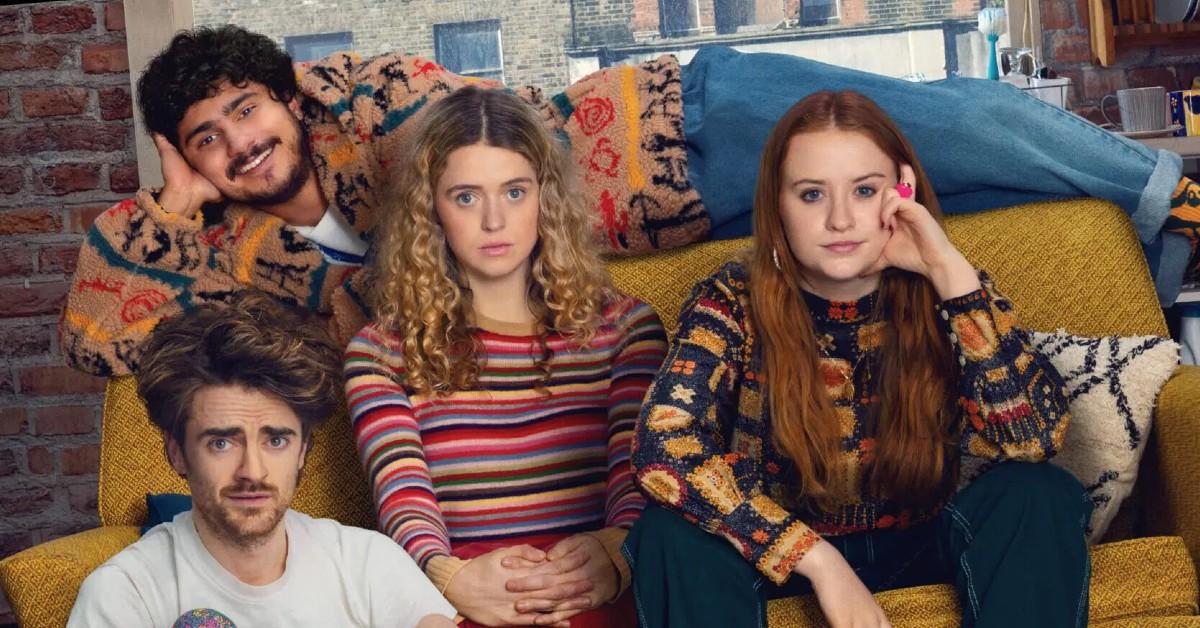 Article continues below advertisement
Does Jen unlock her superpower in Season 1 of 'Extraordinary'?
When her friend Carrie (Sofia Oxenham) calls her "a brave little soldier," Jen says "I haven't got a power yet, I'm not, like, terminal." With a scowl on her face, Jen is clearly irritated. The knowledge that she lacks a power gets under her skin, and she doesn't need others pointing it out.
Jen will try just about any obscure internet tip if it means possibly unlocking her power (like eating the spiciest thing on the menu or braving a dentist appointment), but there's a part of her that's afraid to find out the truth.
"I'm scared nothing will change and then I won't even have hope. I'll just have ... me," she tells her new pal (and love interest) Jizzlord (Luke Rollason). Perhaps the truth will set her free.
Article continues below advertisement
And though she attempts to save money for a clinic that promises to draw out her superpower, she doesn't rack up the £12,000.
Thankfully, a man Jen dated, Gordon — who has the power to, um, make people orgasm with the subtlest of touches — offers to pay for the clinic during the season finale, titled "Surprise!"
"I've been supplementing my income by providing a service to ... unfulfilled women," Gordon tells Jen. "It's just pocket change. Straight women just paid off my student loan."
Article continues below advertisement
So, no, by the time the finale's credits roll, Jen does not discover her power. Things look promising for Jen going into Season 2, however. That's right, there will be a second installment of Extraordinary.
The Season 2 renewal was announced at the show's launch in London on Jan. 24, 2023, per TV Series Finale. The news came from Johanna Devereaux, the Disney VP of Scripted Content.
Here's hoping the clinic works wonders for Jen.
All eight episodes of Extraordinary are currently streaming on Hulu in the U.S. It can be streamed on Disney Plus outside of the U.S.