Jill Duggar on Where She Stands With Her Family Now: "I Love My Parents"
Jill Duggar shared on 'Shiny Happy People: Duggar Family Secrets' and on Instagram where she stands with her parents now, after 'Counting On.'
Over the years, multiple scandals have plagued the Duggars, known for reality TV staples like 19 Kids and Counting and Counting On. And when the Prime Video docuseries Shiny Happy People: Duggar Family Secrets came out, things got more complicated for the family that fell from grace. Second eldest daughter Jill Duggar is part of the docuseries, and in it, she's vocal about unfairness at the hands of her parents.
Article continues below advertisement
So, does Jill Duggar talk to her parents now? In the docuseries, she admits to having been out of touch with her parents, Jim Bob and Michelle Duggar, for quite some time. And with her distance from the Christian organization the Institute in Basic Life Principles (IBLP) and more "worldly" habits now, which include watching secular television and wearing pants, it's clear that she is far-removed from the blind follower she once was.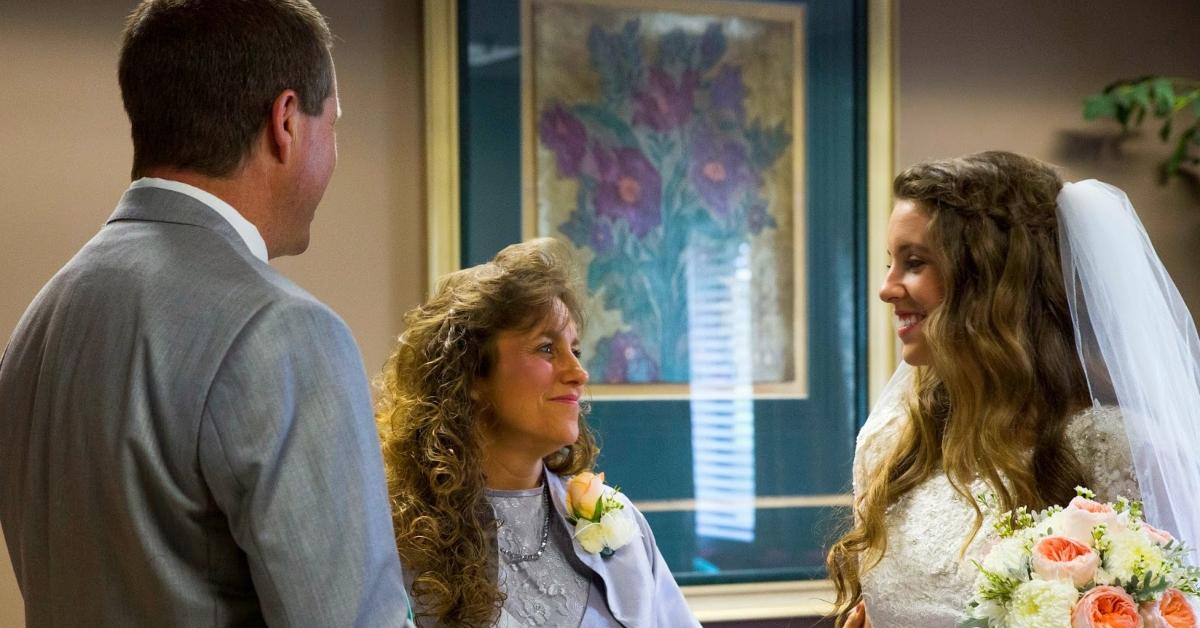 Article continues below advertisement
Does Jill Duggar still talk to her parents?
It's no secret that Jill isn't as close to her family as she once was. The Shiny Happy People docuseries came out in 2023, but as far back as 2019, Jill's relationship with her parents was strained. In an Instagram post during that time on husband Derick Dillard's profile, Derick responded to comments asking about the family dynamic during the winter holidays.
Derick claimed that Jill wasn't permitted to go to the Duggar family home without express permission from Jim Bob. In fact, when Jessa Duggar went into labor at the "big house," as it was often referred to on Counting On, Jill's arrival was delayed because, according to Derick, she had to wait to have her visit cleared with Jim Bob.
Article continues below advertisement
These days, it's hard to say where Jill stands with her parents and how much communication she has with them. However, she did share in an Instagram comment in June 2023, "I love my parents." And although she is quick to point out the negative aspects of her childhood and later, her adult relationship with her father, Jill hasn't outright condemned her parents.
Article continues below advertisement
Jill Duggar is still in contact with some of her siblings.
Jill may not have spoken to Jim Bob in quite a while, but she has been in contact with Michelle. In April 2023, some of Jill's sisters shared the same Instagram photo which featured Jill, Jessa, and their other sisters, along with Michelle, at a meetup in their hometown in Arkansas.
Before that, in January 2023, Jinger Duggar's husband, Jeremy Vuolo, commented on one of Jill's Instagram photos of a young Derick with a teary-eyed emoji. And in February 2023, Jill commented, "good job sis" on one of Jessa's posts about getting her son through second grade with homeschooling.
Things may be tense between Jill and some of her immediate family members, but she appears to want to hold on to some semblance of a relationship with her parents and siblings.