Inside Jill Duggar's Memoir 'Counting the Cost' and the Biggest Bombshells
Jill Duggar's tell-all memoir gives fans a peek at her life during and after reality TV fame and she reveals some big things about her family relationships.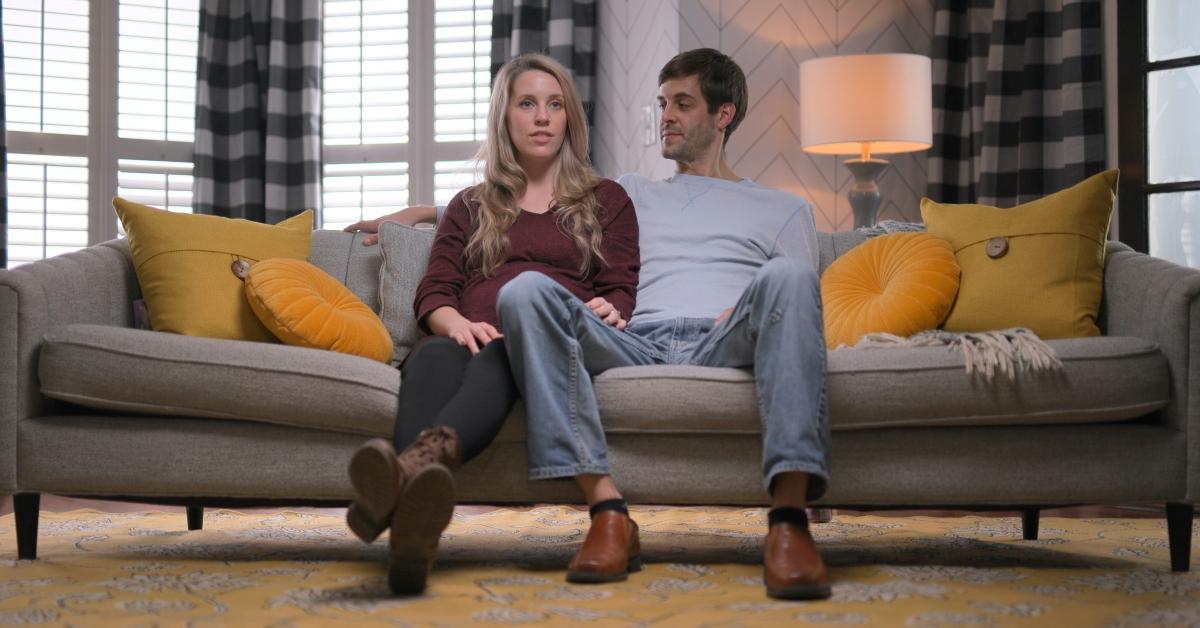 The Gist:
Jill Duggar released a tell-all called Counting the Cost.
In the book, she reveals where things went wrong with her father, Jim Bob Duggar.
Jill no longer follows the IBLP.
Fans of 19 Kids and Counting and its now-canceled spinoff Counting On waited years for a Duggar tell-all. Many hoped that one of the adult Duggar kids would write a book about their experience in the infamous reality TV family. And second eldest daughter Jill Duggar did just that eith her memoir, Counting the Cost.
Article continues below advertisement
Before Jill's book came along, younger sister Jinger Duggar did release her own book about her experiences and new thoughts on being brought up under the values of the Institute in Basic Life Principles (IBLP). But, on the heels of Jill's participation in the Prime Video docuseries Shiny Happy People: Duggar Family Secrets, this memoir gained even more steam.
Article continues below advertisement
What are the details about Jill Duggar's tell-all?
Even though Jill doesn't call her memoir a tell-all on social media, many assume that's the best way to describe the book. Counting the Cost promises to share her "painful journey as part of the reality-show-filming Duggar family," while "including [the] lack of respect for boundaries, greed, manipulation, and betrayal" that Jill and husband Derick Dillard faced.
Jill also wrote on Instagram that she believes her experiences could be beneficial to readers who have faced similar challenges in life.
"Thanks to time, tears, truth, and therapy, God has begun to heal our wounds into scars," Jill wrote. "Though we would have never chosen this path, and it has cost us dearly, we want to use our voice to show others that there is hope beyond the pain."
Article continues below advertisement
The book description on the Simon & Schuster describes Jill and her husband noticing "red flags" when it came to her family, which is likely in reference to patriarch Jim Bob Duggar's alleged control over finances pertaining to 19 Kids and Counting and later, Counting On.
Article continues below advertisement
Some of those red flags, according to the description, also include the strict modesty rules set in place by the IBLP and followed blindly by the Duggars. Even though Jill's memoir isn't called an outright tell-all, it is certainly close to that.
And in the memoir, we see Jill's turning point in wearing pants and even getting a nose ring.
Article continues below advertisement
According to Jill's book, the decision to wear pants came with plenty of blow-back from her parents, despite younger sister Jinger doing the same thing shortly before Jill did.
Jill wrote in her book that Jim Bob told her, "Jinger called and talked with us about her decision before she started wearing pants." Jill also wrote that he told her, "Jinger took the time to go through the Bible and explain to us how she was feeling about it all."
Then, Jim Bob gave Jill a book about clothing and modesty. And no one in the family approved of Jill's nose ring either, which she confronted her father about at one point.
Jill also reveals in Counting the Cost that she and Derick sought out compensation for the time they were in various TLC shows with the family, as none of the adult children were paid more than "small, non-negotiable amounts" their roles on Counting On.
Article continues below advertisement
They battled with Jim Bob for years through personal conversations and even legal teams until eventually, Jim Bob agreed to a lump sum. Before that, however, Jim Bob and Michelle went through mediation with Jill and Derick, though as Jill explains in the book, nothing was resolved.
Article continues below advertisement
But there was a time when Michelle and Jim Bob gave in a little to their daughter. In 2018, Michelle finally stopped at their house and left a copy of the original Discovery contract from 2014 that Jill and Derick wanted so badly to be able to read for the first time. In the contract, Jill read that Mad Family Inc., the company Jim Bob created, would be paid $50,000 for each half-hour episode of Counting On.
Hour-long episodes would earn the company (and family) $65,000, and those numbers rose to $58,000 and $73,000 respectively once Counting On returned for a fourth season. Jill and Derick's math, according to her memoir, states that over the years, Mad Family Inc. was paid more than $8 million.
Article continues below advertisement
Jill Duggar's husband once teased a tell-all.
Before Jill's memoir, which features a photo of Jill and Derick on the cover, Derick teased a big reveal on social media about a potential tell-all of his own. He has been vocal about his and Jill's distance from the family and in November 2019, he replied to a fan on Twitter that he planned to write a book, seemingly about his experience in the Duggar family.
At the time, he said he was too busy with law school to write very often. But he did graduate in May 2021.
Since then, Derick hasn't released a memoir of any kind, but Jill's memoir features his name on the cover as well. You had to expect that, with 19 children and multiple family scandals, someone within the Duggar family was bound to write a tell-all at some point.
For those who still follow the Duggars, whether they love them or are just fascinated by them, Jill Duggar's memoir is one that many of them are now combing through.