Bill Gothard's Net Worth — Is the Fallen IBLP Leader Still Rich?
We take a look at former Institute in Basic Life Principles leader and 'Shiny Happy People' subject Bill Gothard's net worth. Read on for details.
Article continues below advertisement
But before these shocking allegations came to light, the Illinois native was once considered a successful Christian leader. Read on for details of his net worth.
So, what is Bill Gothard's net worth?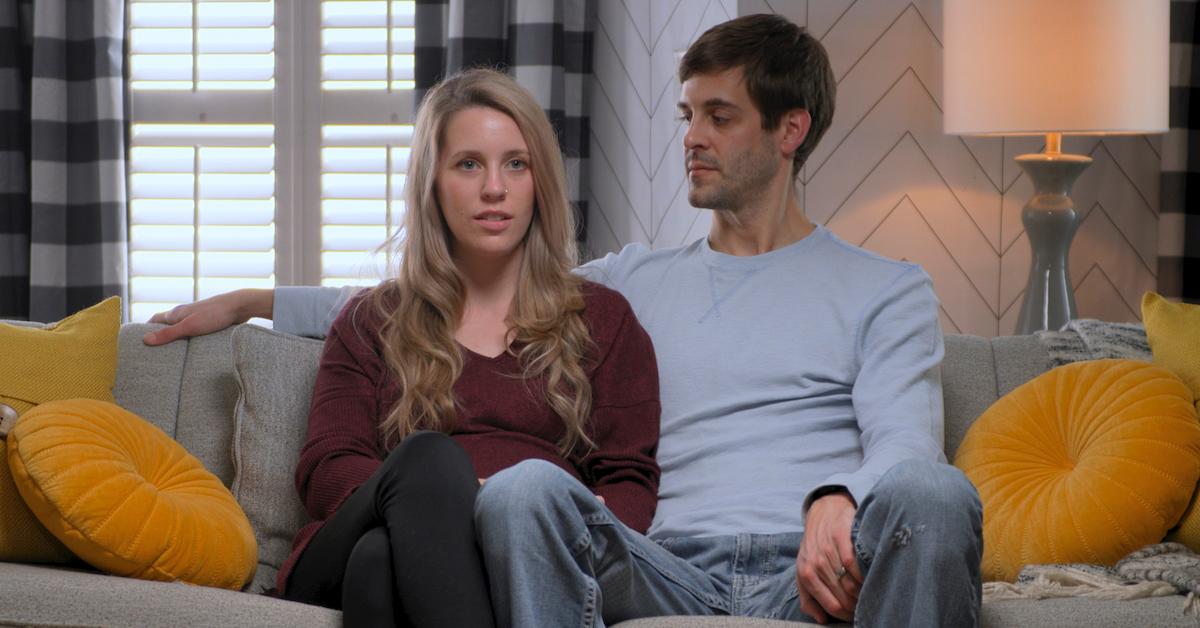 Bill was once revered as the face behind the IBLP movement. But as Jill and others revealed in the Shiny Happy People docuseries, and per highly publicized accusations of sexual assault and even rape as far back as 2014, he is now a highly controversial figure.
Article continues below advertisement
It's important to note that Bill has denied any wrongdoing, and has not been convicted of any crimes related to the allegations.
In fact, he still maintains a social media presence and claims his work is for good and on behalf of God. Here are the details about his net worth, which is estimated to be upwards of $3 million.
Bill Gothard
Religious Leader/Founder of IBLP
Bill Gothard is the highly controversial founder of Institute in Basic Life Principles and stands accused of sexual misconduct by dozens of women.
Birthdate: Nov. 2, 1934
Birthplace: Illinois
Birth name: William W. Gothard, Jr.
Mother: Carmen Gothard
Father: William Gothard
Education: Wheaton College, B.A. Biblical Studies, M.A. Christian Education; Louisiana Baptist University, Ph.D. Biblical Studies
Article continues below advertisement
Bill Gothard stepped down from IBLP in 2014.
Although Bill was forced out of his top post as a religious leader in 2014 after sexual misconduct allegations against him were made public, the never-married figure has attempted to maintain a following online.
In May of 2023, just days before Shiny Happy People debuted on Amazon Prime Video, he shared a head-scratching Facebook post asserting his continued influence and innocence.
In part the post read, "When I began the Basic Youth Conflicts Seminar in 1964, I was attacked by critics. Since then, I have had many other attacks. Rather than hurting the ministry, they have actually helped it! What they meant for evil, God meant for good."
Article continues below advertisement
Incidentally, the former leader's Facebook page is only followed by 1,700 people, as of this writing.
Meanwhile, Bill's somewhat-impressive net worth can likely be attributed to the seminars he claims have been attended by millions of people. He also penned a number of books between 1971 and 2011, including a Men's Manual for how follow the principles of IBLP, and ironically, The Power of Crying Out.
Jill Duggar Dillard spoke out vehemently against Bill Gothard in 'Shiny Happy People.'
Despite any following Bill may still have — and subsequent income — the Amazon docuseries that blasts the former leader is likely to further diminish his reputation.
"IBLP and the teachings draw in people like my dad who want this control. It can foster this cult-like environment," Jill said in the series about her father, Jim Bob Duggar.
For his part, Jim Bob and his wife Michelle have spoken out against the facts presented in the docuseries, and said in a statement in part, "We have always believed that the best chance to repair damaged relationships, or to reconcile differences, is through love in a private setting."