Wait a Second — Does 'American Idol' Winner Just Sam Have a Baby?
'American Idol' winner Just Sam has posted a few photos and videos of her with a baby on Instagram, leading people to wonder whether she's a mom.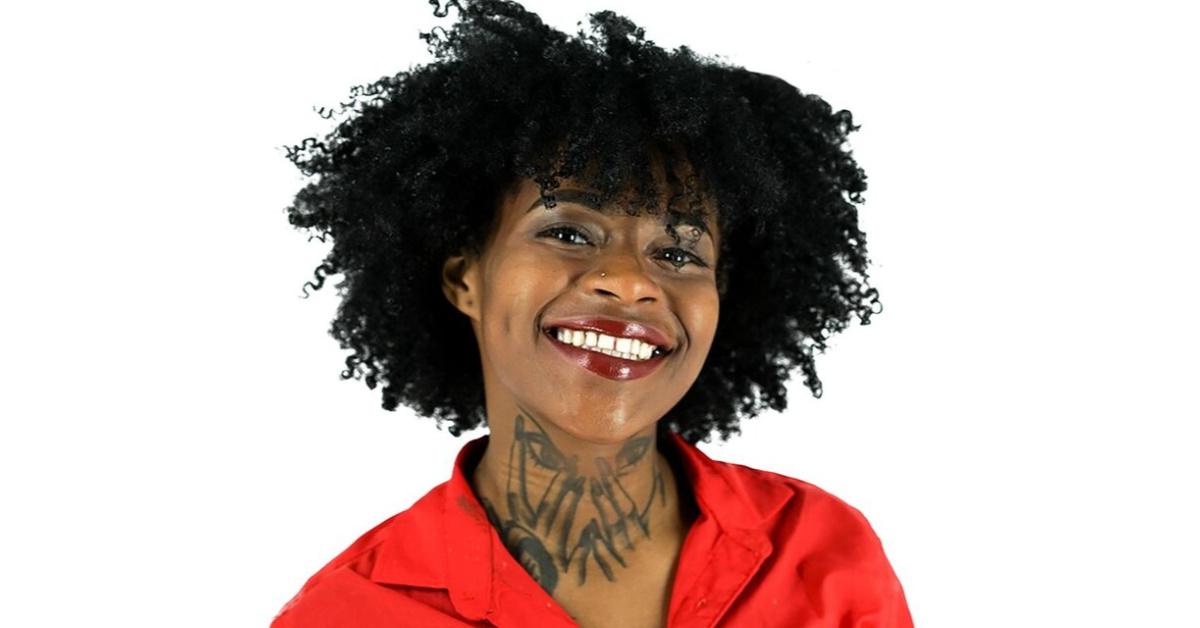 Even before she was declared the winner of American Idol, Just Sam easily won our hearts with her joyful spirit, kind heart, and incredible singing talent. It's been such a joy to watch her compete this year, and the fact that she ended up winning the whole season is just the icing on the cake.
Article continues below advertisement
If you've been following Just Sam's American Idol journey, you know how important her grandmother is to her, but Grandma Elizabeth isn't the only family member who plays a huge role in her life. Recently, Just Sam shared a video of her that had some people wondering: Does Just Sam have a baby?
Article continues below advertisement
Does Just Sam have a baby?
Just Sam — whose given name is Samantha Diaz — has posted a few photos and videos on Instagram of her with a baby. In one video, her caption reads, "See you soon baby boy." Naturally, people wondered — who's baby boy is that? Has Just Sam had a little son this entire time? Don't worry, you didn't miss anything. The 21-year-old singing sensation does not have a baby.
In fact, it seems as though the little boy Just Sam sometimes features on Instagram is her nephew — she even clarified that in the caption of a photo she posted back in April. When Just Sam was 6 years old, her grandmother adopted her along with her half-sister Anabelle — we're thinking the adorable kid (whom they call Zeuzy) is probably Anabelle's son.
Article continues below advertisement
What does Just Sam get for winning 'American Idol'?
Now that she's the official winner of American Idol, Just Sam is going to experience quite a few changes in her life. She's definitely skyrocketed to nationwide fame over the past few months (and even more so since her big win), but she won't have too much time to relax and enjoy the fame before she has to get to work. What does the American Idol winner receive? Besides fame, of course.
Article continues below advertisement
According to The Blast, the 2019 winner of American Idol (Laine Hardy) received a record deal with Hollywood Records, along with a cash prize of $125,000. The winner is also given another $125,000 once the record is completed. However, the contestant only has four months to complete the record — that's not a lot of time! There's also a pretty big catch. The contestant receives a $300,000 advance to record the album, but they're expected to pay that amount back from the album sales.
Article continues below advertisement
Given the bonkers timeline we've found ourselves in this year, there's a chance that Just Sam's contract may vary from Laine Hardy's. She hasn't spoken about the exact details of her contract, but she did share some of her plans for the immediate future in an interview with New York Post. "I plan on flying back out there and quarantining for 14 days," she said. "And then I'll go check in with Grandma. And I might be staying for a couple weeks — just because she told me that she misses me."
Hopefully, Just Sam will also get to spend time with her sweet nephew soon. We hope she's enjoying being the American Idol champion!