Carla Limbrey Is After a Key in 'Outer Banks' Season 2 — And She's Convinced that Pope Has It
Does Pope have the key in 'Outer Banks'? His link to Denmark Tanny means that he likely (unknowingly) has the key to the Cross of the Santo Domingo.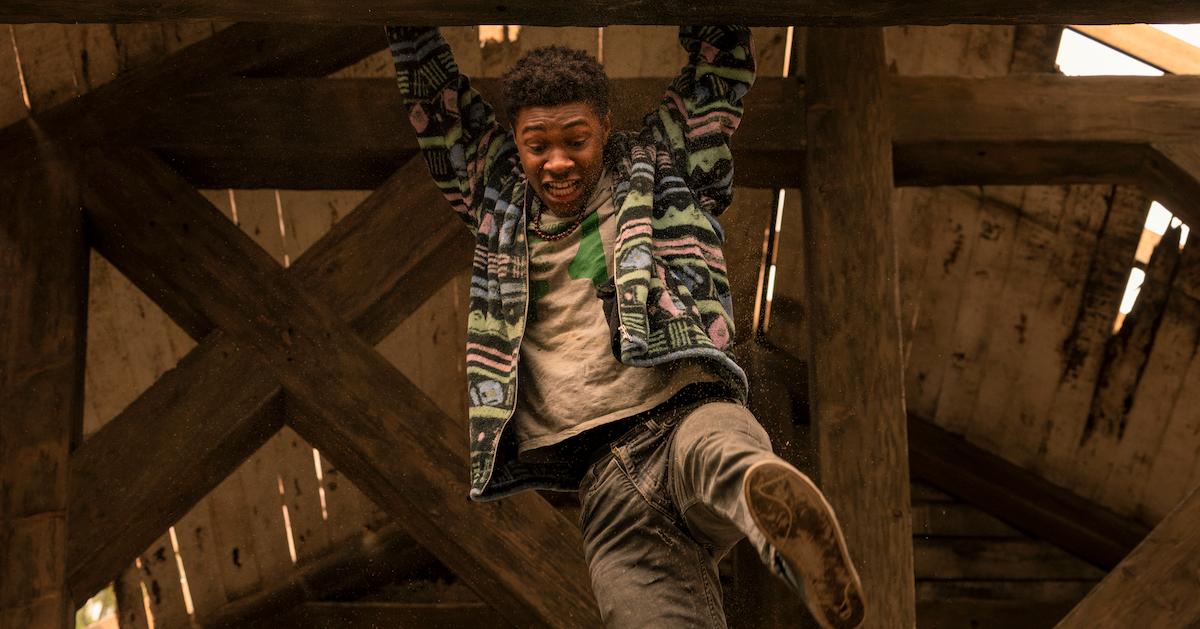 Spoiler Alert: This article contains SPOILERS for Season 2 of Outer Banks.
While the Pogue teens are still trying to take back The Royal Merchant gold on Season 2 of Outer Banks, they are also on the hunt for another mysterious fortune — which introduces them to a few new enemies.
Though Pope (Jonathan Daviss) thought he lost a scholarship opportunity after walking out of an interview in Season 1, he later gets an intriguing letter from someone named C. Limbrey.
Article continues below advertisement
After meeting with Carla Limbrey (Elizabeth Mitchell), Pope learns that he's related to Denmark Tanny, a former slave and the sole survivor of The Royal Merchant shipwreck.
Limbrey is convinced that Pope's family will have a key in their possession that can unlock the Cross of the Santo Domingo, an incredibly valuable treasure that may hold a supernatural cloth with healing properties.
The location of the key is crucial for Limbrey, who has significant health issues, and for Pope, who seeks answers about his ancestor.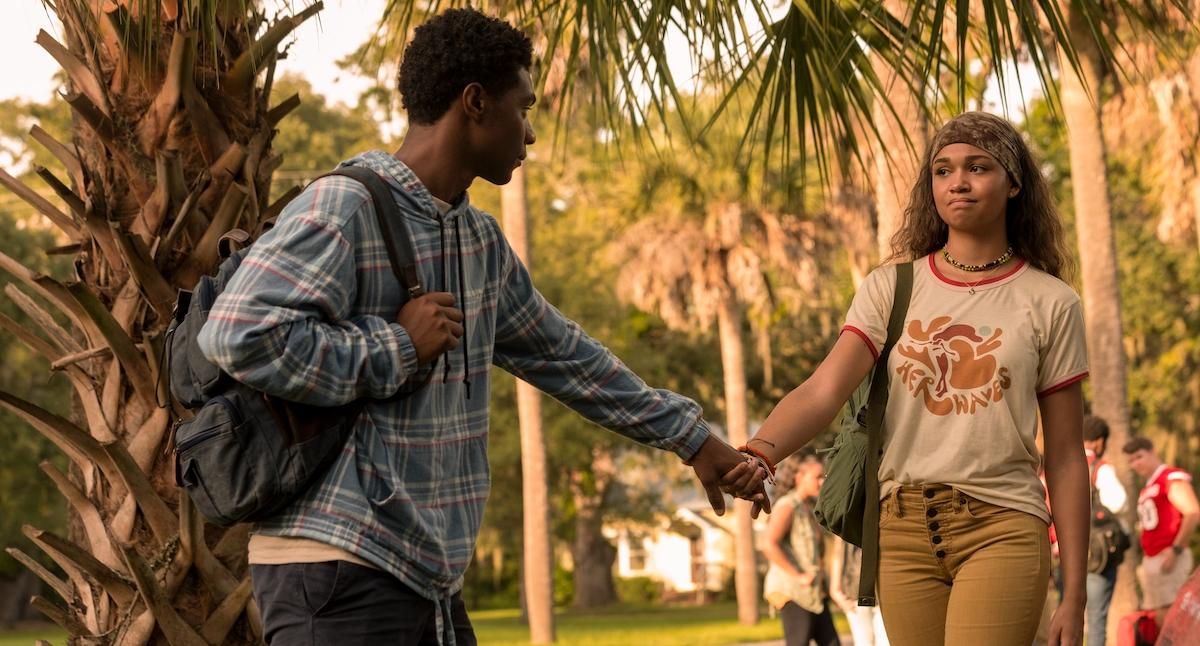 Article continues below advertisement
Who is Pope related to in 'Outer Banks'?
In the fourth episode of Season 2, "Homecoming," Pope meets with Limbrey to discuss the letter that she sent to him about the scholarship opportunity. She tells him that she wants Denmark Tanny's key. In exchange, she'll give Pope evidence that will prove that John B (Chase Stokes) didn't murder of Sheriff Peterkin (Adina Porter).
While Pope doesn't understand why Limbrey thinks he will know where said key is, he later finds out that his dad's family is related to Denmark Tanney, who tragically died while protecting his wife and daughter. This means that Pope is the rightful heir to The Royal Merchant fortune and the Tannyhill estate (which is where the Cameron family lives).
Because Pope's family is related to Denmark Tanny, Limbrey believes that he will have an idea where the key is.
Article continues below advertisement
Does Pope have the key in 'Outer Banks'?
While Pope initially has no idea what Limbrey is talking about, he does a bit of digging once he gets back to the Outer Banks.
After People shows his dad, Heyward (E. Roger Mitchell), the drawing of the key, he finds out that it looks like something his great-grandmother used to wear as a necklace.
Heyward tells his son to look for the key in his grandmother's old apartment over the pharmacy.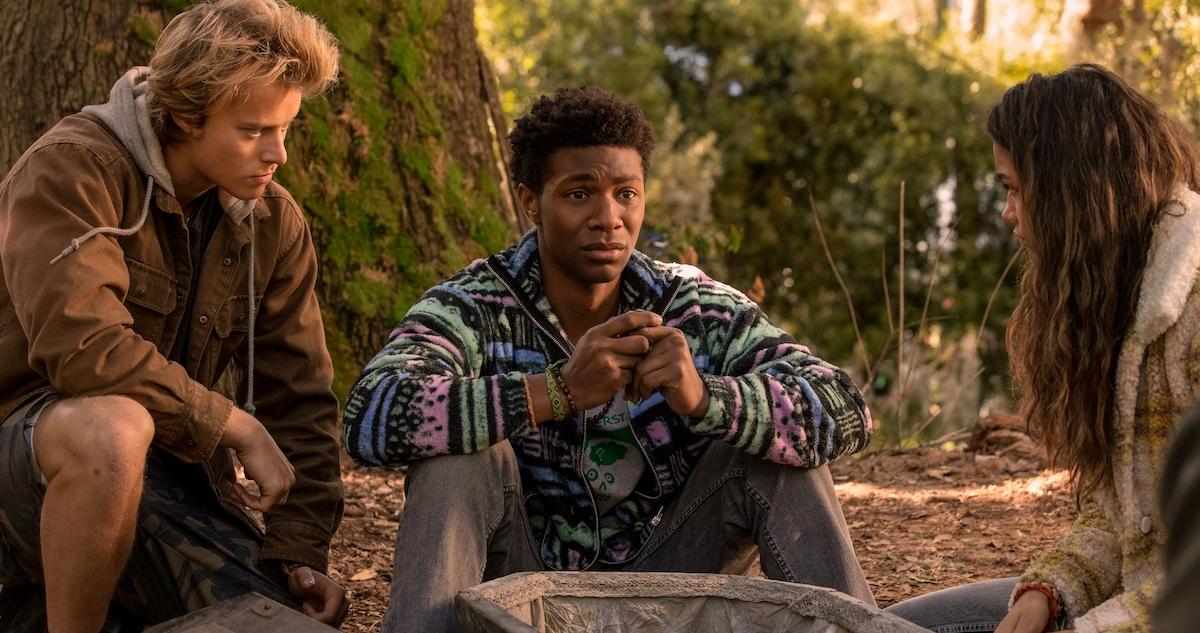 Article continues below advertisement
That night, Pope does go to said apartment, and he notices that the background of the drawing resembles the pattern featured on the ceiling tiles.
Once many of the tiles come down, Pope notices a hole in the ceiling. He climbs up, and he finds the key for the Cross of Santo Domingo in a small bag.
When he heads over to John B's house to share his findings, he shows Kiara (Madison Bailey) that there's a secret message on the key.
"Path to the tomb begins in the island room," the text reads.
While Pope may have initially thought that locating the key would be the hardest part, it comes at a tremendous cost. Heyward gets beaten up by Limbrey's half-brother, Renfield, who wants to know where the item is.
Pope almost loses control of the key, but John B offers Limbrey and Renfield a different key. Once they realize, however, Renfield threatens Pope's life again, and the teen gives up a key.
Once Pope does actually locate the cross itself, he's unable to hold onto it. Rafe (Drew Starkey) ends up with it.
The first two seasons of Outer Banks are available to stream on Netflix now.